Design had always been a shared interest between childhood friends Porter Fuqua and Mark Marynick. Growing up, they could talk cars and architecture for hours. But ornate plaster? That never came up.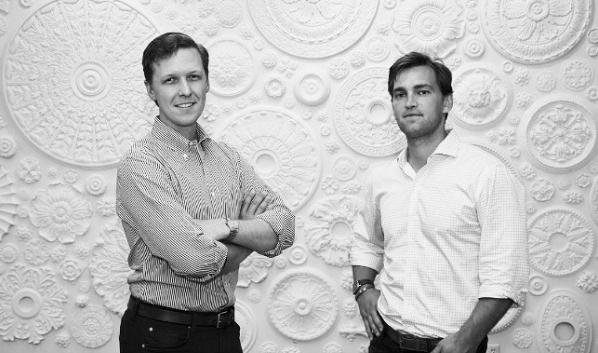 As a child, Fuqua had taken a few trips to a local plaster studio, CASCI PLASTER, with his father, a well-known Dallas architect who owns J. WILSON FUQUA & ASSOCIATES, but he never thought much of it. Marynick went on to earn business degrees from Harvard and Southern Methodist University, while Fuqua followed in the family business, studying architecture at Texas A&M.
When the owners of that same ornamental plaster company, one of only a few remaining in the U.S., hinted that they were looking to sell, Fuqua wanted to take a closer look. "Originally, Porter had just wanted to bring me down to introduce me to the owners and their work," Marynick tells EAL.
The two were able to view the specialized tools—most of which were sourced from Italy and date back to the early 1900s—that have been used to produce Casci's inventory of crown moldings, fireplace mantels, window trim, wainscoting, decorative ceilings, columns, brackets, and more since the company's founding.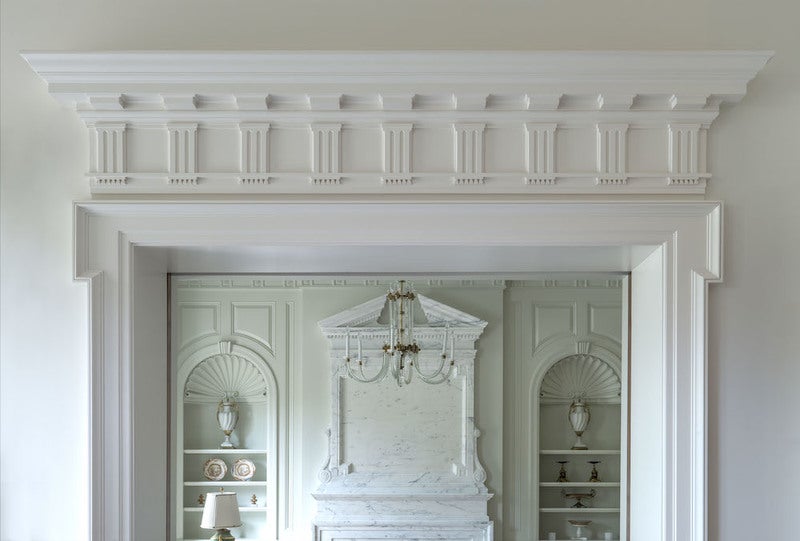 "It was probably about three or four months after that original meeting that I was like, 'Wait a second, maybe we should buy this company,'" Marynick says.
The ornamental plaster production company's history is remarkable. In 87 years of business, an eight-employee team has preserved a centuries-old production technique to meet the needs of hundreds of returning clients. And now, two 30-somethings are ready to propel the Dallas brand forward.
A Compact Material
Founded in 1930 by Italian immigrant Giovanni Primo Casci, Casci Plaster became the source for almost every home, church or university building in Dallas and the surrounding areas in need of decorative plaster. Enter any place of historical Dallas architecture today, and it will likely bear primitives from the Casci factory. Projects by architect greats Wilson McClure, Hal Thompson and, more recently, Quinlan Terry, have featured Casci products.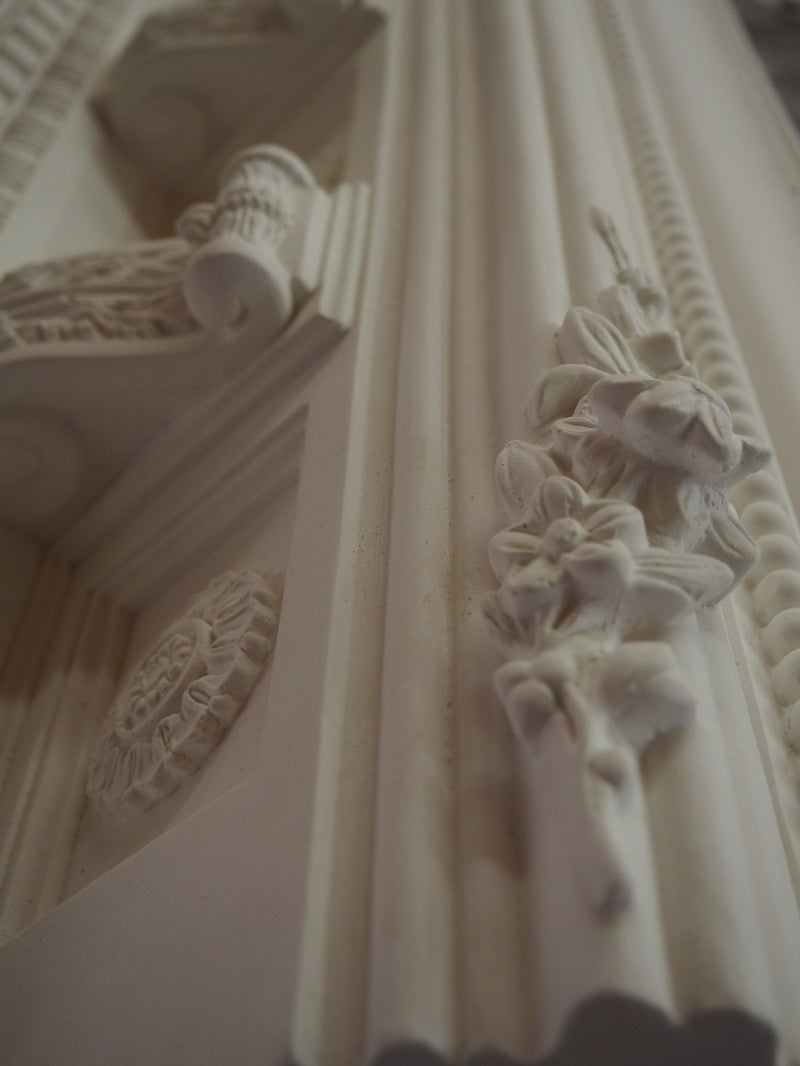 Royce Renfro and his wife, Jan Renfro, purchased the company in 1972. The business was stable, returning clients kept the schedule cyclical, and the couple was content with a steady workload. But when entrepreneurs Marynick and Fuqua made a deal in early 2017, they knew there was opportunity for growth.
The business's annual cycle, Marynick explains, consists of 20 percent commercial and hospitality work and 80 percent residential, which can range from outfitting high-end new builds to small projects like door trimming or columns in an entryway or dining room.
"We knew we could support a team year-round without having to worry about the bigger economic trends," he says. "It was a good, solid business with good clients and a solid reputation. There was a lot of opportunity too."
Molding a Growth Strategy
The growth started from within, as the new owners added one more to the staff—the son of a current employee—to bring the production team total to eight. "There's something to apprenticeship," says Marynick. "I showed up to learn about six or seven months before we bought it, and I still feel like I struggle to work with plaster. These guys have been getting it done for 10 to 20-plus years."
Though they have been pitched 3-D-printing methods, Marynick says watching the craftsmen work in the studio makes the decision nonsensical. "You don't [often] find businesses like this...that are so incredibly quality-oriented. It's sort of a gem of Dallas—if not Texas."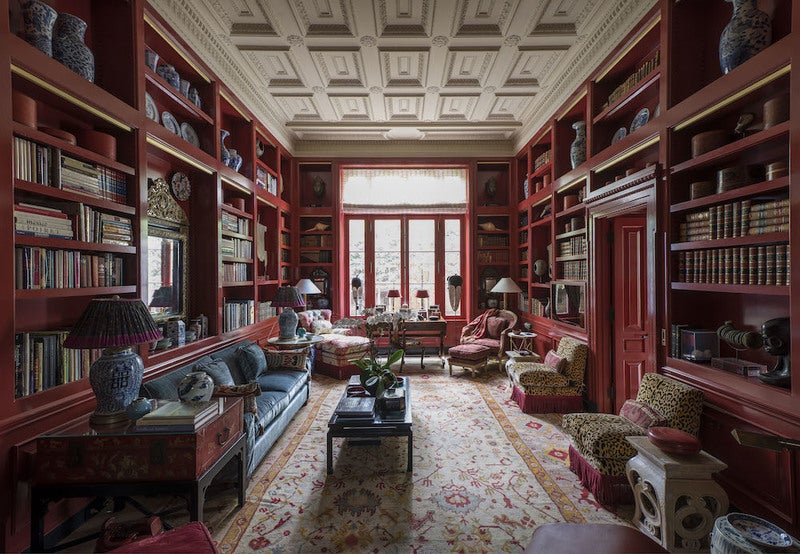 Technology still has a place in the business. The new owners made a digital overhaul an early priority. A computer-based accounts system was put in place, and, in March, the company launched its website. Shortly after, it amped its marketing efforts by setting up accounts on social media and popular trade resources.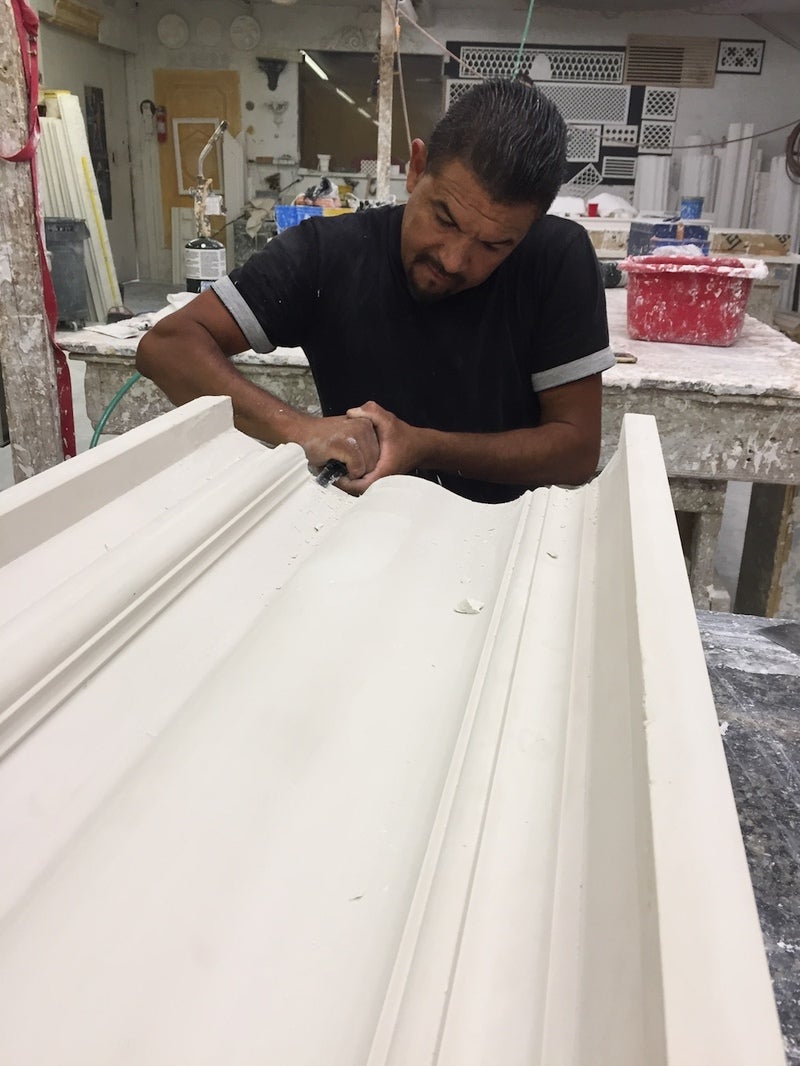 "Nailing the projects ahead of us is what we want to do," Marynick says. "But in terms of getting more jobs, it's first doing the simple things, like social media and updating the administrative roles and work flow, so that we can handle a large capacity of work."
Growing the work capacity is step one in Marynick's plan to scale the business. For starters, he's focusing on the company's smaller line items—products like air returns, air supply registers, ceiling medallions and fire mantels that have, until now, been one-off parts of projects—to help build a portfolio of smaller offerings that aren't limited to the "highest of high-end."
While their plans for growth solidify, Fuqua and Marynick return to the day-to-day. They have enough to focus on with the next project ahead, as Marynick prepares a bid on a renovation of a local university building. It's a project that's in total disrepair, he explains, and could require a full year to restore. But Casci Plaster has the time. "We're a humble shop in Dallas," says Marynick. "We take great pride in our work, and we plan to be around for another 87 years."