Designers Michelle Nussbaumer, Thom Filicia, Susan Ferrier and Jeffrey Bilhuber will all be on hand for this month's Roundtop Antiques Fair. The third-yearly Designer Dream Spree, hosted by Julie Dodson of Houston-based Dodson Interiors, will bring the designers together to experience the show over a three-day event that includes a symposium with the designers, benefiting the Gardenia E. Janssen Animal Shelter, as well as shopping opportunities.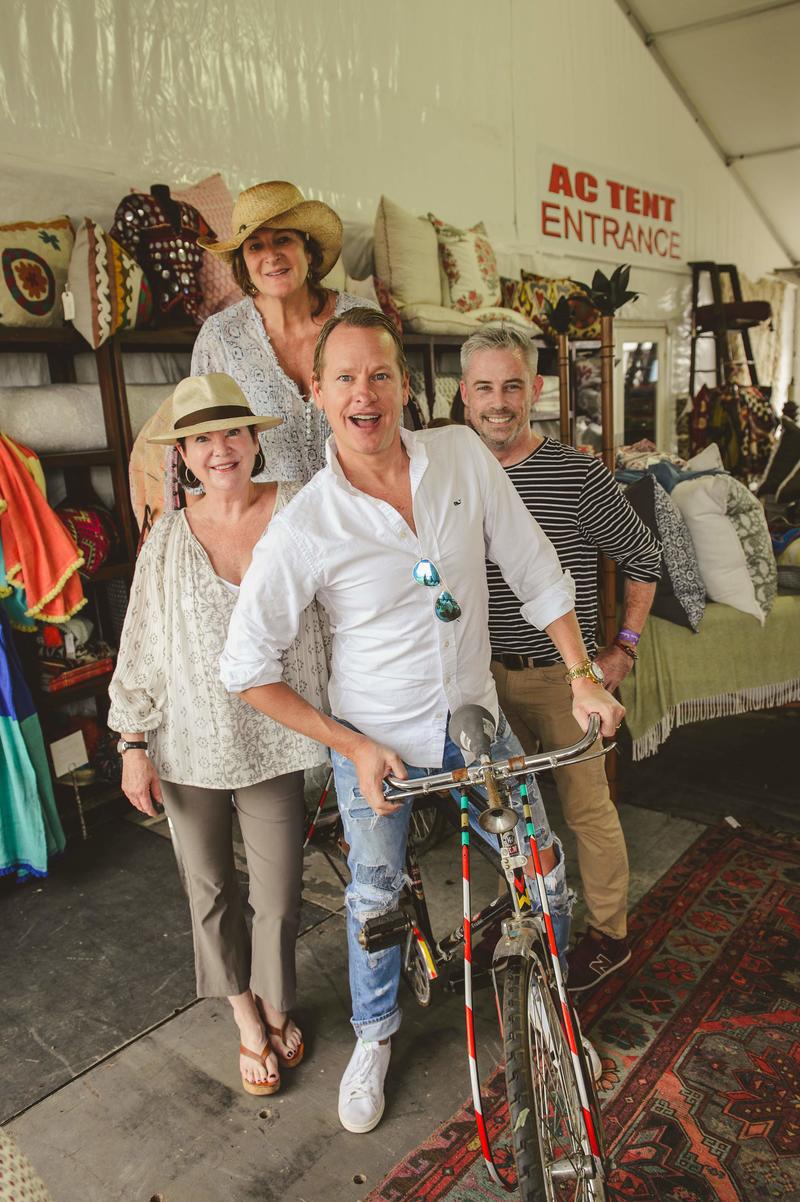 The antiques and furnishings fair, located equidistant between Houston and Austin, reels in some 100,000 visitors for each spring and fall iteration. Sponsors of this season's Dream Spree include Veranda, as national media sponsor; Carolyn Englefield and Carson Kressley; Circa Lighting, Materials Marketing, and MAI (Memorial Antiques and Interiors); as well as hospitality sponsors and hosts including Round Top Inn, The Compound, Arbors Antiques, Newberry Architects, Round Top Life & Style, and Roll'en Hills.
Organizer Nicole Gill-Ottinger is in charge of pulling the panel together. She tells Business of Home, "The Designer Dream Spree Panel discussion is one of the most entertaining events out at Round Top! (Other than the shopping.) For first-timers attending this event, plan on being thoroughly entertained while gaining a wealth of knowledge! Carson Kressley knows how to entertain, and the designers that we select for this event are the most seasoned in their industry, with a pristine eye for design. The knowledge they bring to the table is invaluable, and to design aficionados, this is a not-to-be-missed event! And for animal lovers, it is a fun way to give back knowing that the proceeds are going to help local area animal shelters!"

The community and culinary aspect [are why] we enjoy introducing this little gem that is Round Top to the outside world.
" —Nicole Gill-Ottinger
Gill-Ottinger also names some of her highlights for the forthcoming event: "We have one of the top home design editors and stylists in the U.S., Carolyn Englefield, interiors editor from Veranda magazine, heading to Round Top. She will join Carson Kressley as a moderator of the panel discussion. Round Top is a special place, and the Antiques fair is such a great resource for them to shop antiques twice a year without having to head overseas! The community and culinary aspect is another reason we enjoy introducing this little gem that is Round Top to the outside world."