A jewelry brand with a mission to change the lives of women both at home (Dallas) and abroad (Uganda) is partnering with a home manufacturer to debut its first-ever tabletop and home decor line. Akola, which was founded in 2001, benefits marginalized women through employment, health care, education and investment opportunities.
And it's now collaborating with Wisteria on a line that spans vases, table runners and other tabletop, decor and pillow covers, among other items.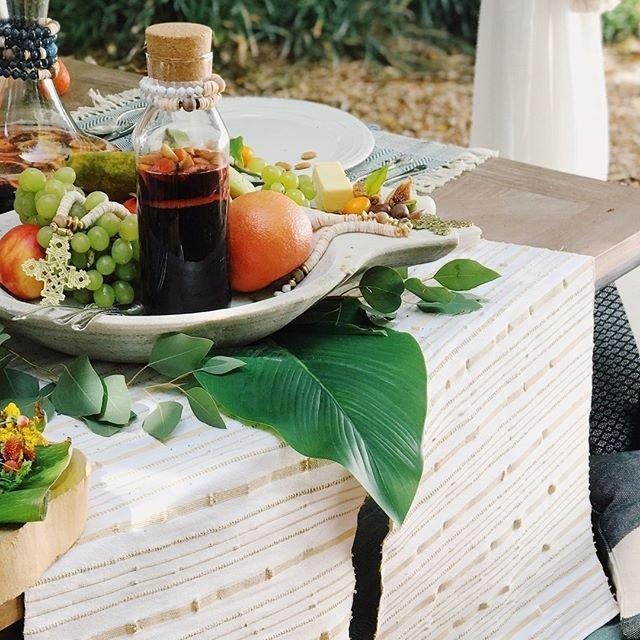 Brittany Merrill Underwood, founder of Akola, and Wisteria's Shannon Newsom had met in Dallas years ago, Underwood tells EAL, when they had met about carrying Akola's jewelry line in Newsom's Dallas shop. "I had just returned from a trip in Africa, where I had been with my team training Akola women from rural villages in Uganda the techniques to create our latest collection. In the U.S., we were looking to expand Akola jewelry's presence with other retailers, in turn growing sustainable job opportunities for these Akola women." The two enjoyed a successful test run of Akola's jewelry line.
The partnership expanded years later, when the two met again through church. "Shannon was a member of our church's grant committee, and I was submitting a bid to expand our Uganda operations. I actually had no idea that Shannon would be on the committee, but Akola's bid was accepted, and soon after, Shannon and I began discussing the ideas of developing textiles together. We outlined everything in the supply chain, from farming to weaving, and a few years later, Akola's home collection was born, in partnership with Wisteria."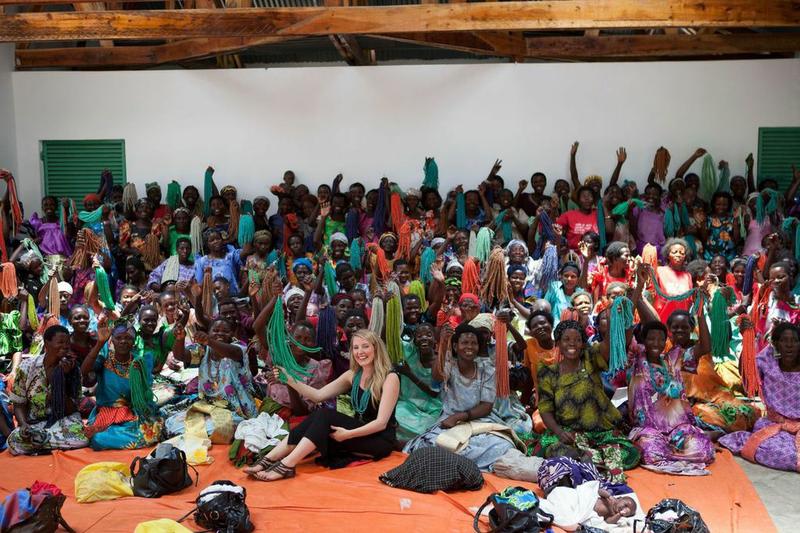 Other collabs are in the works, or already underway—including an extension of the Wisteria partnership, as well as a line of luxury jewelry with Neiman Marcus, designed with Guy Bedarida. Entering the market for home goods, which, in Akola's case, are made in part by local women, was the right fit for a number of reasons. "The women who handcraft our jewelry have so much talent to offer, so expanding into home, another area where we can continue to empower these women, was a simple choice. Our Akola women are also able to locally and ethically source the materials needed to create our beautiful home goods, so we're creating products that are good for both the planet and people," Underwood explains.
Underwood finds it hard to play favorites. "But I will say that the framed love textile holds a very special place in my heart and represents the impact of the entire collection. The textile is handwoven from raffia and cotton inside the mills Shannon and I worked closely to secure funding for, and epitomize the journey Akola and Wisteria have been on together," she tells EAL. "The message of love stitched into the fabric is a constant reminder of the empowered woman who lovingly handmade this piece. I also just love styling this frame in my home! It sits beautifully on a bookshelf, and the warmth of the horn frame welcomes in some of the natural colors from the African savannah, reminding me of the time I spend in Uganda with our Akola women."