It's official: Four Hands has acquired fellow Austin, Texas, company Wonderwall, whose handcrafted, made-to-order artisan frames will complement the home furnishing brand's artwork, photography and specialty print products. It also acquired the Austin-based technology firm Adaptdev, with plans of putting the team to work on Four Hands' "already robust in-house technology department," and quickening the brand's B2B e-commerce.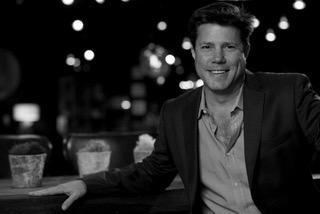 The Wonderwall acquisition was effective last July but only just announced, while the Adaptdev team members joined when the business sold and began working with Four Hands in May of this year.
The company currently has offerings in the following categories: furniture (living room, dining room, bedroom, office, outdoor), art (artwork, photography, specialty printing and framing), and lighting and decor (chandeliers, lamps, rugs, pillows, case goods). It added Wonderwall in an effort to expand in the art realm.
"We connected with Wonderwall over a shared passion for the intersection of art, design and interiors," said Matthew Briggs, president and CEO at Four Hands. "Their team of artisans is producing creative solutions to modern framing needs to make art more accessible, which aligns with our mission of furnishing style across a variety of categories."
In terms of technology, the new acquisition will mean an improved online shopping experience. "The addition of Adaptdev's team and our ongoing commitment to digital solutions uniquely positions us to lead the industry in creating an unrivaled online shopping experience that makes it as smooth as possible for our wholesale customers to easily access information, get inspired, and source the latest in home furnishings for their stores or projects," said Briggs.
Four Hands introduces between 900 to 1,000 products yearly, equating to about 2,000 products across 60 collections. In other expansion news, the brand has added warehouse space and announced plans to hire 20 more employees by year's end, as well as a to-be-redesigned office space.