Making It, the new craft competition show hosted by executive producers Amy Poehler and Nick Offerman, will feature two contestants who have—literally—carved a space for themselves in the design industry.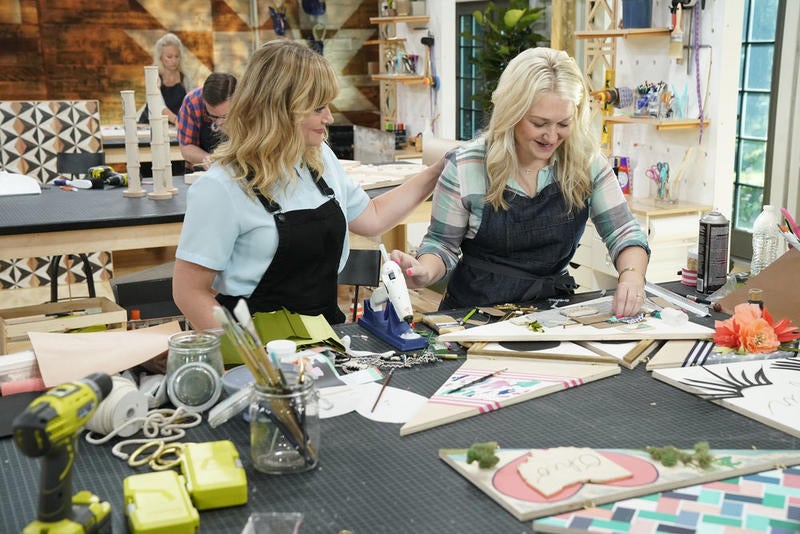 The six-episode first season features the two hosts plus two judges who work with a group of competitors, including both professional and amateur artisans and makers, ranging from full-time teachers and bloggers to a grandmother who loves to create. Each episode revolves around a central theme that is inspired by crafting and do-it-yourself trends. Contestants work to complete two projects, overseen by Parks and Recreation co-stars Offerman, a woodworker, and Poehler, whom the network describes as "a self-proclaimed crafting novice who has long harbored a secret appreciation for those who can imagine and execute incredible things by hand." The designers and artisans compete for the title of Master Maker and a $100,000 grand prize.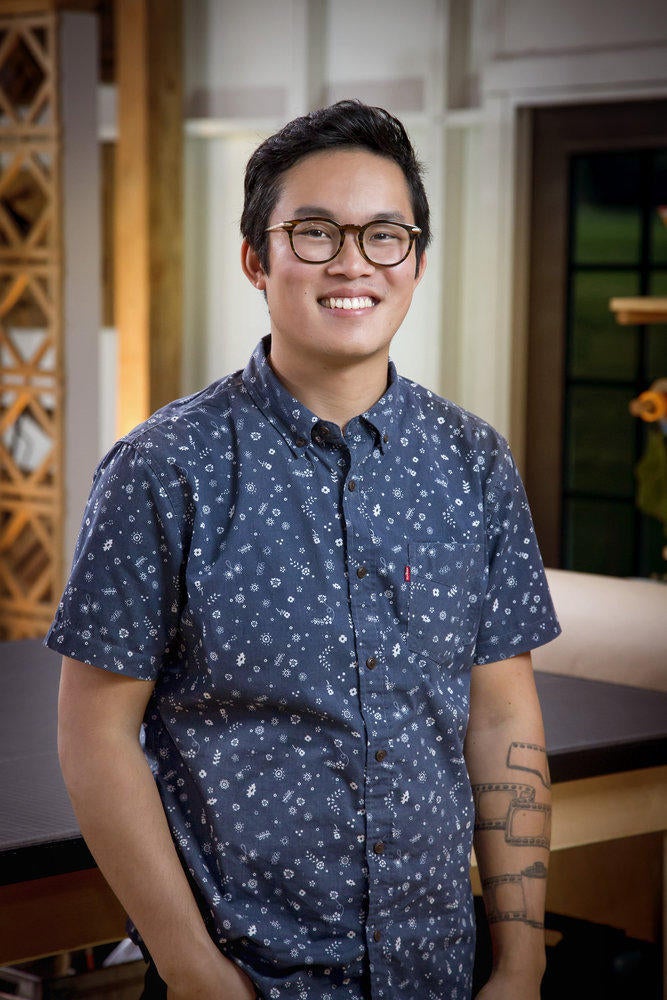 Two of the competitors hail from the interior design realm. Joanna Gick co-owns J&J Design Group, a firm based in Chandler, Arizona. She has been featured on HGTV and is in the channel's pro network of designers. With business partner Jennifer O'Dowd, she has designed a number of residential interiors. "Being able to incorporate my crafting into kids room design makes it that much more fun," Gick tells Business of Home on how being part of the show has influenced her work. "I like to try new ideas, and making things from my imagination is so much fun."
Khiem Nguyen founded woodworking brand A&K Woodworking & Design with his fiancé in 2013 after the pair relocated to Austin, Texas, from Boston. The 28-year-old finds inspiration from midcentury modern and Japanese design, and loves to work with walnut to create home goods ranging from coasters to cabinetry. "Hopefully, we get recognized a little bit more, which would be awesome," he told the Austin American-Statesman. "The majority of our clients now are local and [found] by word of mouth. It will be nice to have a national audience."
The series premieres on NBC tonight at 10 p.m. EST.