It's Tuesday, the best day of the week—at least, for the BOH news desk. In our weekly digest, find a roundup of need-to-know (and nice-to-know) news.
BUSINESS NEWS
Robert Allen Duralee has relocated its New York design team to Industry City, a hip designer neighborhood in Sunset Park, Brooklyn. This news comes after a long, tumultuous battle with bankruptcy, layoffs and severe restructuring.
On the worst trading day of the year last Wednesday, a handful of public home furnishing brands experienced percentage price drops larger than the 3 percent average. Wayfair and Overstock.com in particular were in double-digit percentage declines, reported Furniture Today. Everyone was in the red save for At Home, which was up by 1.2 percent.
LAUNCHES, COLLABORATIONS AND PARTNERSHIPS
Lenox has announced a licensing deal with Arlee Home Fashions, which will see the creation of new table linen, kitchen textile and bath collections set to debut in early 2020. "Our goal is to set the scene from start to finish for the modern-day consumer by offering additional product categories to complement the tableware and entertaining categories," Mads Ryder, CEO of Lenox Corporation says in a statement. The collection will preview at the April 2020 New York tabletop market and will be offered at department and specialty stores.
For Monterey Car Week 2019, Italian design brand Visionnaire partnered with Rolls-Royce Motor Cars on a luxury pop-up for the car company at the Pebble Beach Golf Links.
Behr Paint's 2020 Color of the Year is Back to Nature, a field green hue. "As we look ahead to a new decade, Back to Nature encourages us to re-engage with the natural world, which we know can have a real, positive impact on our well-being," says Erika Woelfel, vice president of color and creative services at Behr, in a statement. "Everyone has a different way of engaging with nature. Whether you're biking on a forest path, canoeing on a lake or walking on the beach, green is prevalent in nearly every outdoor landscape—it is easily nature's favorite color."
Seattle-based kitchen brand Henrybuilt collaborated with New York gallery Magdalena Keck and abstract painter Joan Waltemath for a show called "Relational Ambience," which will be held at the brand's SoHo showroom from August 26 to October 17.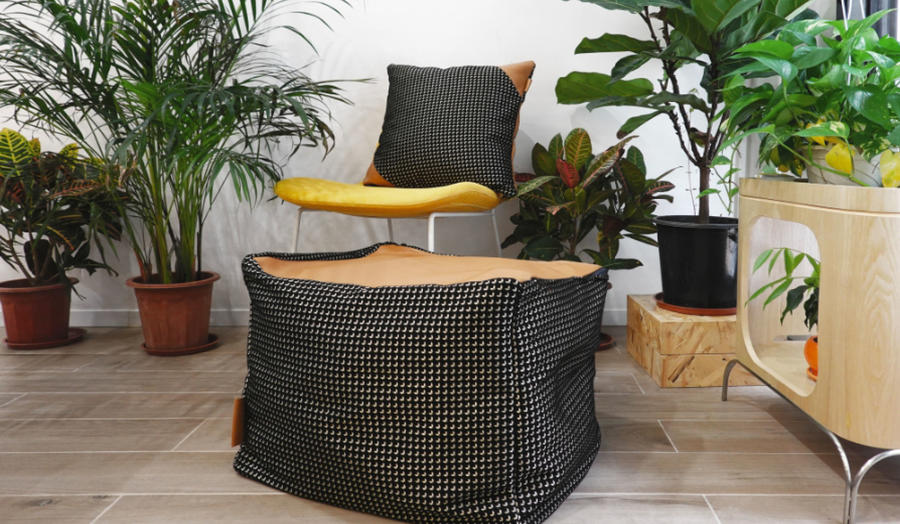 Courtesy of The Amber Home
The first collection of The Amber Home by Hong Kong–based design team OpenUU and Tokyo-based fashion label Ril Creed has debuted, featuring environmentally conscious home goods created with leather offcuts and handbag-making techniques. Products are available at Ril Creed's store in Hong Kong and on its website.
Luxury brand B&B Italia has collaborated with concept store 10 Corso Como on an installation that will premiere on August 27 for New York Fashion Week. The installation commemorates the anniversary of B&B Italia's iconic UP Series designed by architect Gaetano Pesce 50 years ago and the first anniversary of 10 Corso Como's New York location.
Furniture brand Chaddock has teamed up with designer Mark D. Sikes, bringing him on board as a signature designer. His first furniture collection for the company will debut at the Spring 2020 High Point Market.
This October, Lenoir, North Carolina–based furniture brand Bernhardt will launch a designer-in-residence program in collaboration with Hearst's Luxury & Design Collection, a group of magazine titles including Elle Decor, House Beautiful, Town & Country and Veranda. Each interior designer will interpret Bernhardt's designs and then execute their vision in its showroom. This fall, designer Nick Olsen will take on the role.
OPENINGS, AUCTIONS AND EVENTS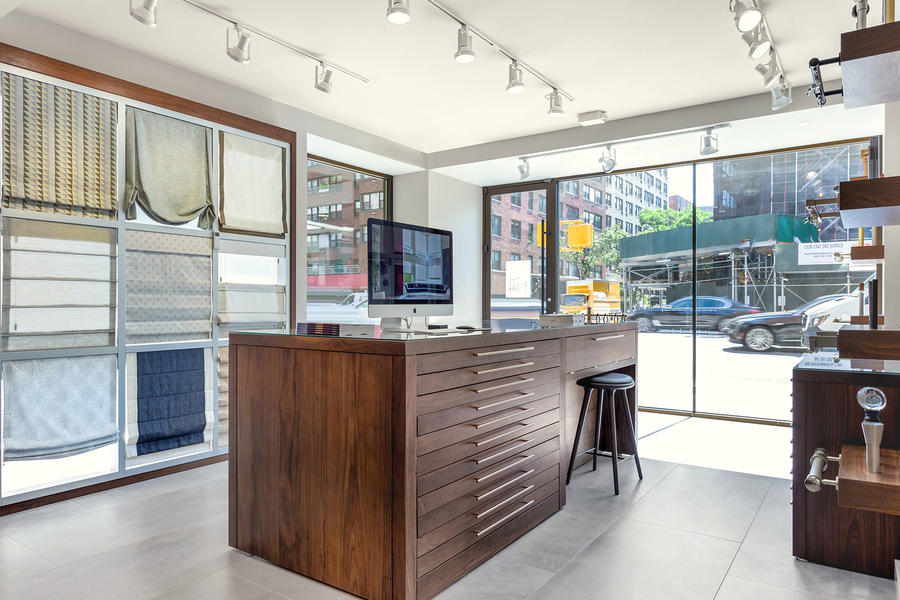 Courtesy of The Shade Store
The Shade Store has opened its 75th showroom in the U.S., on New York's Upper East Side (1340 Third Ave.). The space has interactive displays and free swatches of all 1,300-plus SKUs.
Ethan Allen opened a new format design studio with AR and other technology to create 3-D designs, reported Furniture Today. Located in White Plains, New York, the shop focuses on free interior design services that allow customers to work with designers, the brand's 3-D room planner, large touch screens and an app. The showroom is a quarter the size of a typical Ethan Allen showroom.
Programming has been announced for this year's Chicago Architecture Biennial, with over 100 events scheduled between September 19 and January 5. The theme for this iteration is "...And Other Such Stories," based on history that has shaped the city's urban development.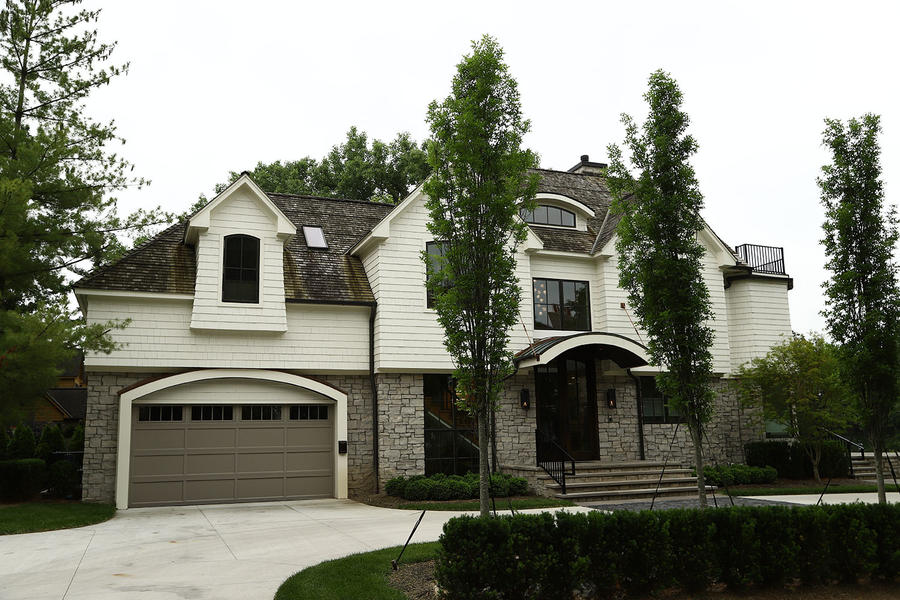 Michigan Design Center will host its fourth-annual Home Tour on September 21 from 10 a.m. to 4 p.m. Participating designers include locals Kevin Serba, Pamela Singer and Kristin Smith, as well as Katie Rodriguez, who designed a home with Brandywine Construction for the owner of the company. Tickets benefit the Junior League of Birmingham, Michigan.
British designer Robert Kime's furniture, textiles and lighting will become available at Chelsea Textiles in New York this September. The products were previously available at John Rosselli.
Maison Sarah Lavoine is now available in Calabasas, California. Julie Newman, owner of local concept store French, will carry the brand; when she expands to New York (date TBD), that location will also carry Maison Sarah Lavoine.
RECOMMENDED READING
The New York Times reported that shareholder value is no longer everything, according to top CEOs from companies like Apple and JPMorgan Chase, who assembled Monday for the Business Roundtable, a meeting of nearly 200 executives with the purpose of redefining business's role in today's world (an annual task). "Breaking with decades of long-held corporate orthodoxy, the group said businesses should no longer advance only the interests of shareholders," wrote David Gelles and David Yaffe-Bellany. "Instead, companies must also invest in their employees, protect the environment and deal fairly and ethically with their suppliers." No specifics on how they would do this were provided.
CUE THE APPLAUSE
Fantini USA has announced the recipients of its third-annual Fantini Design Awards: Vanillawood, Sidell Pakravan Architects, Cindy Rendely Architexture, AMB Design, ACDO, Andrew Mikhael Architect and Spivak Architects.
NY Now has named its Best New Product award recipients; out of hundreds of exhibitors at last week's summer market who entered, 11 were selected. Among the winners were Djalin, Matr Boomie, Bugatti Italy and LinenMe.