Viewers who tuned in to Sunday night's Oscars telecast were treated to a Game of Thrones–esque commercial that pivoted from medieval battle scene to foggy forest landscape to ... a kitchen countertop? This was no Heidi Bowl. It was a sneak preview of a seven-part short film conceptualized and produced by Minnesota-based natural stone brand Cambria in partnership with creative agency Space150.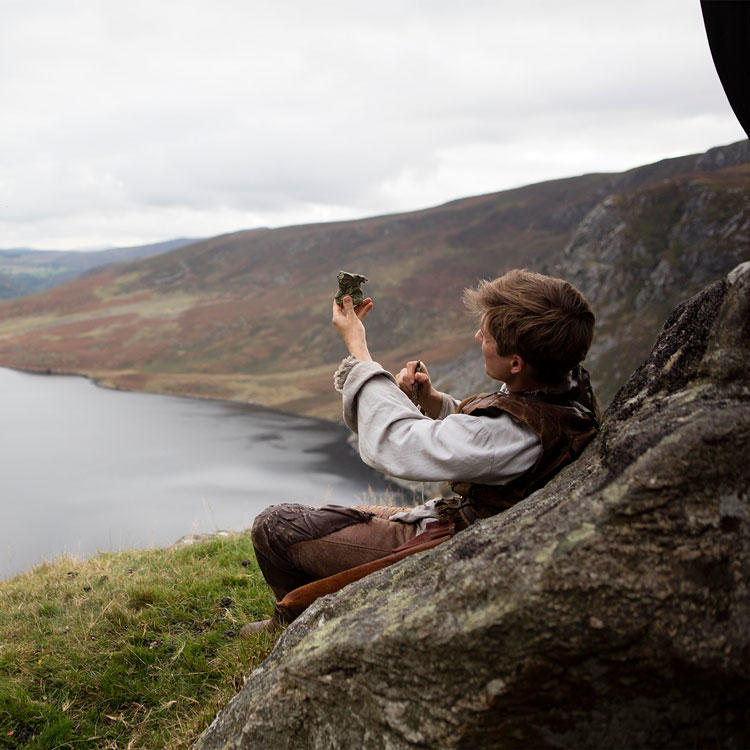 Legend of Cambria, which clocks in at 42 minutes, traces the adventures of a young man who (spoiler alert!) eventually becomes king: "A kingdom has been torn apart by deception, treachery and revenge before being restored to peace by the young heir to the throne, Camber," according to a Cambria release. "Camber battles fate, evil, and supernatural forces on his gripping epic journey."
In keeping with the tradition of Celtic bards retelling stories of battlefield bravery, the movie contains no dialogue, but features a narrator, in this case, actor Colin Farrell.
"The passion and craftsmanship that go into every Cambria design are inspired by the breathtaking, legendary landscapes of Wales and the entire Celtic region," says Marty Davis, the brand's president and CEO. "There is a history behind every design we create, and through the film, we bring that all to life. In doing so, we share the Cambria story."
"We wanted to create a film that was utterly riveting and completely unique," says Legend of Cambria director Alexei Tylevich. "No other company has embarked on an artistic endeavor so out-of-the-box. Cambria thinks differently and asked me to ... bring to life a total 'experience' that is unlike anything else out there. You will root for Camber, be awed by fire-breathing dragons, and want to book your next vacation to these wild and rugged lands. It's a fantastical tale come to life like no other."
The whole film can be viewed on the new Legend of Cambria site.