In honor of its first decade in business, Connecticut-based furniture and lighting brand Oomph collaborated with some of its biggest clients to create a celebratory capsule collection. The series of 10 new, limited-edition pieces, which will debut month by month throughout the year, come from some of the design world's top talents—all sweet, singular love letters to a brand that the designers clearly adore.
First up was an étagère composed of six pieces that collapse into nesting tables designed by Palm Beach, Florida–based Amanda Lindroth, who has been an Oomph devotee since the brand's inception in 2009. "They have invented a language all their own, which has authenticity and tradition—a modern, shiny take on classic style," she tells Business of Home.
Also this month, a large Palladian mirror by Mark D. Sikes debuts—much to his delight. "I wanted to collaborate with Oomph because I love their products and the people who work there," the Los Angeles–based designer enthuses. "Everyone at Oomph is so fun, delightful and supportive. As a designer, I love that you can customize their products. The versatility and ability to make it your own really sets their brand apart." The mirror was inspired, he tells BOH, by the pediments over doorways in traditional American architecture. "It adds a great architectural element to a room and has a lot of subtle drama, structure and presence."
The anniversary collection comes on the heels of another big move for Oomph—into the Quadrille showroom in the D&D Building in New York in December. "We have long thought a permanent showroom in New York would be the right next step for us," Oomph co-founder Louise Brooks told BOH when the company moved in. "Our showroom in Greenwich has been very successful, and as an online company, it has proved important for our clients to be able to see our designs in person to truly appreciate the craftsmanship and beauty of Oomph."
Also set to join Lindroth and Sikes in the capsule series is lighting from Locust Valley, New York–based Meg Braff, a lazy Susan–style coffee table from Lynn Morgan out of Norwalk, Connecticut, and an upholstered piece by London-based Nina Campbell.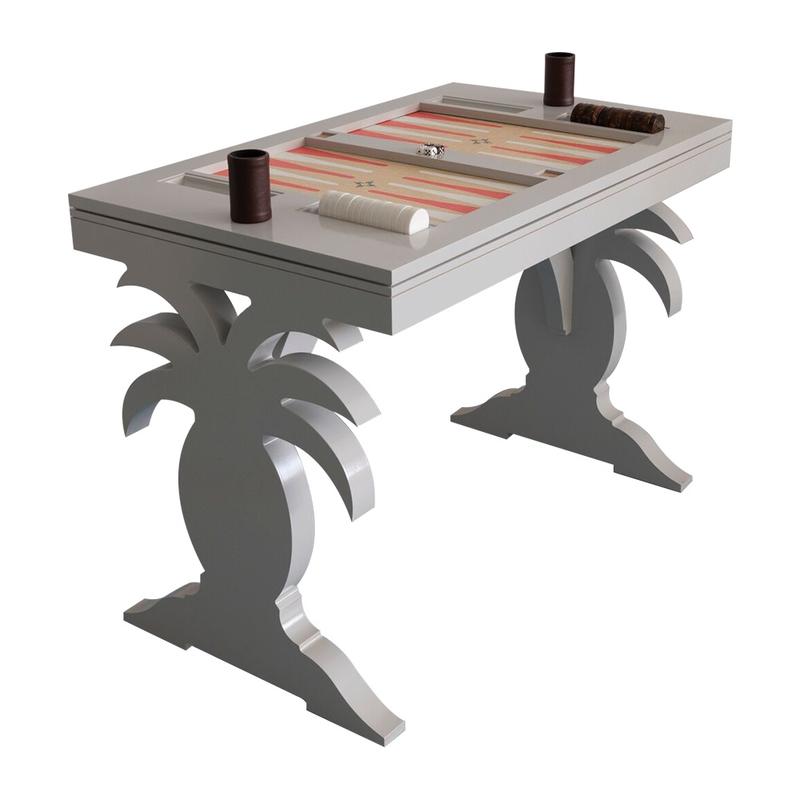 Other guest collaborators include New York designers Cullman & Kravis, Celerie Kemble, Katie Ridder and Young Huh. Invoking a range of talents in a series that will release over the course of a year honors the scope of Oomph's work and ensures that the celebration will feel as momentous as its last decade of achievements.
Harbour Island, Bahamas–based India Hicks looks forward to her Oomph release in early April—a playful backgammon table in a flamingo-orange hue that she's already eager to add to her own guest house with a pineapple motif to represent the sign of welcome on the island. "I was honored to be asked to collaborate," she tells BOH. "The foundation of Oomph as a company is grounded by strong women, and there is a lovely, gentle [feeling] to this brand that won't ever go out of style."
Homepage photo of Amanda Lindroth: Courtesy of Oomph