As the year winds down, we're looking back at the most important stories of 2018—including major collaborations ranging from exciting brand partnerships to headline-making mergers and acquisitions.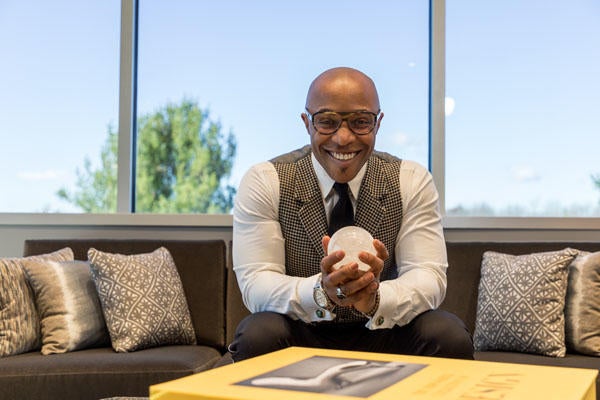 Courtesy of Hudson Valley Lighting
Major Partnerships
A new roster of designers and manufactures paired off for this year's collection launches. Hudson Valley Lighting added Corey Damen Jenkins and Mark D. Sikes to its designer lineup, Currey and Company sought the style perspectives of Barry Goralnick and Denise McGaha, and Century Furniture got nostalgic with Charlotte Moss, among other market debuts.
A few 2018 designer initiatives are making their own mark on the industry. The Black Artists + Designers Guild, an organization dedicated to elevating the work and voices of black design professionals, held its first meeting in November. And at the turn of the new year, 21 designers banded together to get James Swan to remove their names from episodes of his Million Dollar Decorating podcast, following accusations that Swan ripped off a Boston-area nonprofit as well as a number of interior design clients around the country.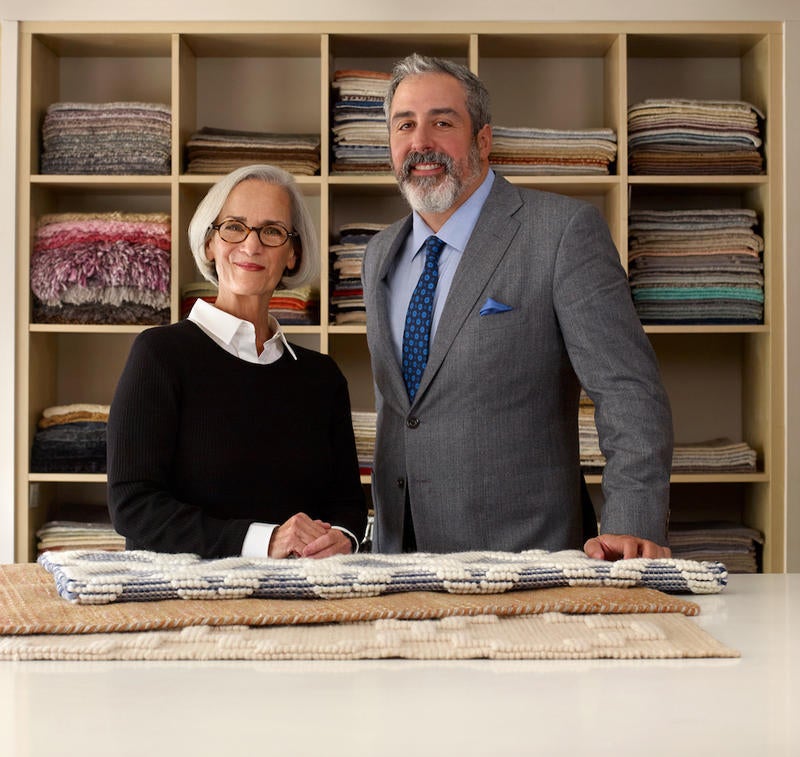 Courtesy of Holland & Sherry
Mergers and Acquisitions
For some, collaboration came in the form of consolidation. In October, Rock House Farm (RHF Investments) family of brands—also known as the Hickory, North Carolina–based parent company of Century Furniture, Hancock & Moore, Highland House, Jessica Charles and Cabot Wrenn—acquired "substantially all assets" of the Hickory Chair, Maitland-Smith, Pearson and La Barge furniture brands from Heritage Home Group.
"Our primary role as new owners is to let this fine company do what they do best by not getting in their way, support them when asked, advise them when necessary, and to treat them like family," Alex Shuford III, president of Century Furniture and CEO of RHF Investments, told BOH following the news.
British textile house Holland & Sherry announced this fall that it would be acquiring rug and textile manufacturer Elizabeth Eakins Inc. in a deal the new owner said was the result of like-minded brands planning for the future, not a bellwether of tough times.
St. Louis, Missouri–based digital media company Multiply became the proud new owner of Domino Media Group in June—a deal dubbed a "winning combination" by Jessica Romm Perez, editor in chief of the shelter publication. In February, Houzz acquired Ivy for an estimated $30 million to $40 million just shy of the workflow management platform's second year in business. That same month, Sotheby's acquired online marketplace Viyet, now Sotheby's Home, to complement its auctions and private sales for buyers.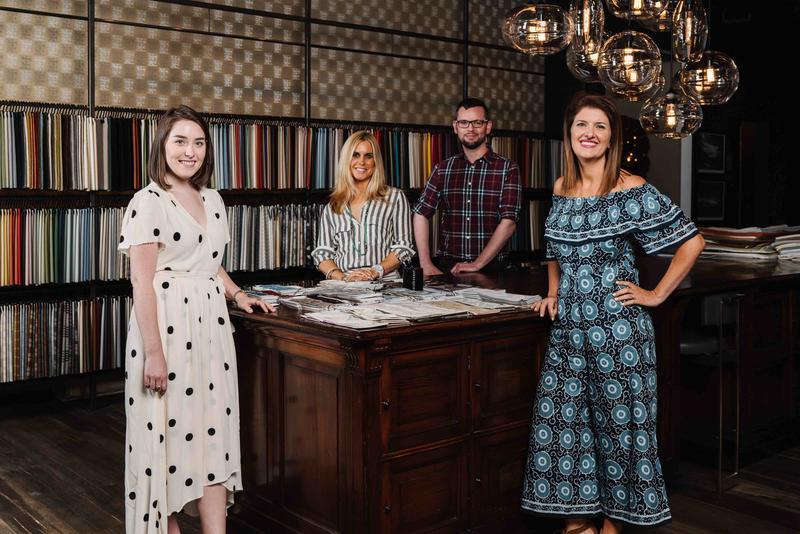 Shared Showrooms
Early adopters of the co-branded showroom model are relishing its rewards, from shared client data and team resources to the aesthetic of each other's product. Holland & Sherry and R Hughes, which launched a 9,000-square-foot shared showroom in the Atlanta Decorative Arts Center in 2015, have provided a road map for other industry players, as brands sharing not only a space but sales teams that collaborate and cross-sell.
In September, Thibaut, Arte, and Egg & Dart unveiled a shared 3,000-square-foot showroom at the Pacific Design Center in Los Angeles. And earlier this month in the New York Design Center, designer Joe Lucas's multi-line design showroom Harbinger joined forces with artisan wallpaper brand Fromental, and Brad Ford's high-end design destination Fair teamed up with rug maker Merida. With all these moves toward collaboration, are co-branded spaces becoming the new normal?
"It's all about the idea that [brands] can do it better together than [alone]," R Hughes founder Ryan Hughes told BOH. "You surround yourself with people who are forward-thinking, you combine teams, and have bigger goals than you could on your own. You have to ask, 'Why is it better? Why does it work?' It works for us, so there's no reason it couldn't work for other people."