Merida has launched an atelier collection and the brand's new artistic director Sylvie Johnson is behind it. The self-taught weaver, who supplies the likes of Annabelle Selldorf and Jacques Grange, tutored under a couturier who worked for Christian Lacroix and Chanel. Here are three fast facts about the creative: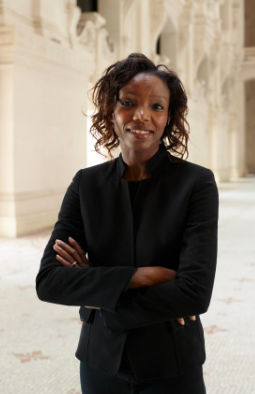 1. She started out in the financial sector.
I was working in the financial part in the art market, but I always loved art and architecture—and the many categories they encompass, such as painting, sculpture, volume, etc. I felt that the realm of textiles was a kind of early-age art that has evolved over the course of many centuries.
Also, there is a unique soul in textiles that holds up over time, because we can touch and feel it. I wanted to create a company based on this exceptional magic of yarns, so 15 years ago, I started to learn the technique, but wanted to focus on the basics of hand-weaving. It's so impressive to see how this or that blend can capture the light and be alive when we start weaving. I think that I'm looking for a minimal beauty like a haiku in any and all of my creations, but beauty with sense and an ownership of the technique.
2. She joined Merida after connecting with the CEO's own vision.
We realized that we share the same values: Both machines and people are in action to create the beautiful textiles. Our use of handlooms makes the product so special. There is a minimalistic beauty and less-is-more feel that Merida and I believe in. After 15 years at my own company, I was happy to meet Merida's CEO, Catherine Connolly, and hear about her philosophy and her vision for Merida. Soon after, I met people with the skills and knowledge about weaving and textiles at Merida's mill in Fall River, Massachusetts. Being able to build something together in which we can employ the technique even if we can't see it is what I value.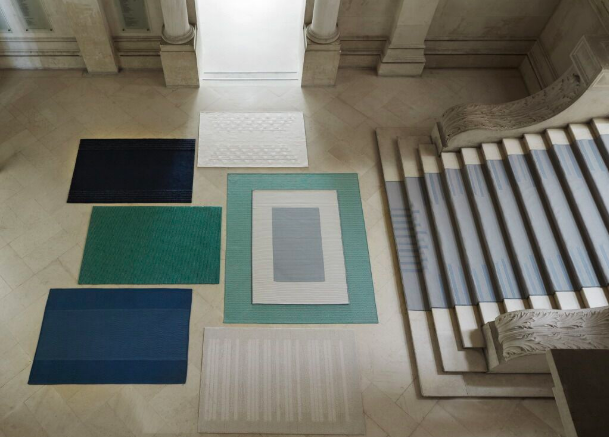 3. She will be launching two collections yearly.
What is really important to Merida is that we have a lot of time to create collections. It's a combination of lab and production. We have time for research and to find the right balance between the yarns, colors, patterns and looms. Every year we will have two beautiful collections: This year, we have Portfolio (classics with a different angle based on the important yarn box) and Atelier (new patterns and weaving using the same yarns). The next yarn box will be unveiled at the end of January 2019.
____________
BOH's Leadership Issue, out now, spotlights the stories of eight female visionaries in the home furnishings and design world. To celebrate the issue, we're featuring a selection of pivotal women sharing their experiences changing and evolving the industry. Follow along: #PivotalWomen.