This season's selection of design-focused tomes takes readers on a private tour through the Hamptons, explores the careers of Joe Nahem and Rios Clementi Hale Studios, and examines the lives of over a dozen 20th-century style icons. Stock up on your summer reading with EAL's latest roundup of the industry's must-reads.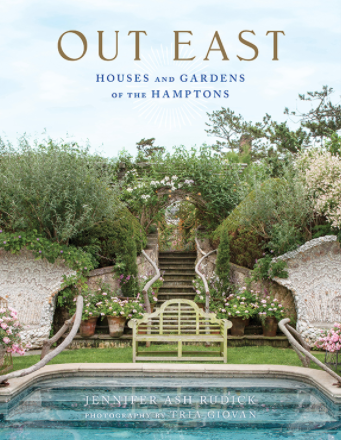 Out East: Houses and Gardens of the Hamptons by Jennifer Ash Rudick
Take an insider's tour of over 25 houses, cottages and pool houses in Southampton from a resident herself, author Jennifer Ash Rudick. With photography from another local, Tria Giovan, the book showcases design inspired by the community, including shingled houses, modernist oceanfront abodes and Montauck surf shacks. (Vendome)
JEWELED SPLENDORS OF THE ART DECO ERA: The Prince and Princess Sadruddin Aga Khan Collection by Sarah Davis
To coincide with an exhibition of the same name at the Cooper Hewitt Smithsonian Design Musuem, this tome illustrates one of the most important periods of jewelry and decorative arts. Original photography by Doug Rosa showcases over 100 pieces that were chosen for the book, including pieces by Cartier, Van Cleef & Arpels, Bulgari, Boucheron and Lacloche Freres. (Thames & Hudson).
From Classic to Contemporary: Decorating with Cullman & Kravis by Elissa Cullman and Tracey Pruzan
Take an intimate look at how the design firm Cullman & Kravis designs current and relevant interiors with a mix of contemporary and antique pieces. The tome features 14 projects, ranging from renovations to ground up constructions, in locations such as New York City, Miami, Houston, Palm Beach and more. It will be published September 2017. (The Monacelli Press)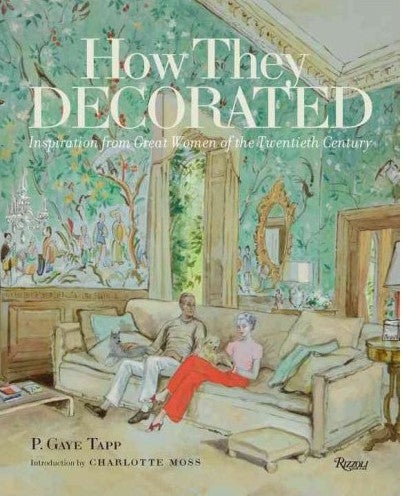 How They Decorated: Inspiration from Great Women of the Twentieth Century by P. Gaye Tapp
P. Gaye Tapp takes an in depth look at the way 16 style icons styled and designed their lives through their residences, and how they influenced later generations of designers and beauty connoisseurs. The women featured in the book include Lady Diana Cooper, Evangeline Bruce, Louise de Vilmorin, Sybil Connolly, Hélène Rochas, Gabrielle van Zuylen, Mona von Bismarck, Pauline de Rothschild, Babe Paley, Elsa Schiaparelli, Fleur Cowles, Pauline Trigère, Bunny Mellon, Dominique de Menil, Georgia O'Keeffe and Lesley Blanch. (Rizzoli)
The Decorated Home by Meg Braff
In Meg Braff's debut tome, her cheerful and bright style are evident through her work. She focuses on designing rooms that are attractive and maintain her elegant style, while remaining livable. She also offers up tips on finishing touches, rounding out her theme of "Living with Style and Joy." (Rizzoli)
New York Living: Re-Inventing Home by Paul Gunther, Gay Giardano and Charles Davey
The three authors explore residences throughout the five boroughs of New York City that are challenging the conventional definition of home. Each author brings a different perspective: Paul Gunther is the executive director of the Gracey Mansion Conservatory, Gay Giardano is a poet and architectural writer, and Charles Davey is an author and designer. (Rizzoli)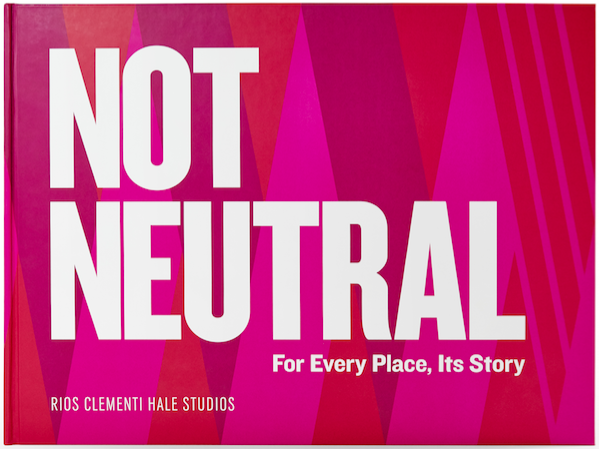 Not Neutral: For Every Place, Its Story by Rios Clementi Hale Studios
Architecture and design firm Rios Clementi Hale Studios tells the story of its 30 year career in its first monograph. Essays from the firm's leadership chronicle their philosophy and approach to design. The essays are accompanied by photographs of completed projects and renderings of soon-to-be completed projects. (AMMO Books)
Fox-Nahem: The Design Vision of Joe Nahem by Anthony Iannacci
Featuring 15 of Joe Naham's projects, this tome is the first that chronicles his career of over 30 years. Over 250 photographs highlight his use of unique finishings, textiles and furnishings that he has designed with woodworkers, craftspeople, weavers and metalworkers. (Abrams Brooks)