New York University Stern School of Business is debuting a new category of specialized MBA, the school announced, targeting "MBA seekers who are firmly committed to business careers either in technology or in fashion and luxury." The one-year-long programs, called the Tech MBA and Fashion & Luxury MBA, have four components: a business core; a technology or fashion and luxury core; real-world experiential learning projects with organizations in the specialty areas; and electives.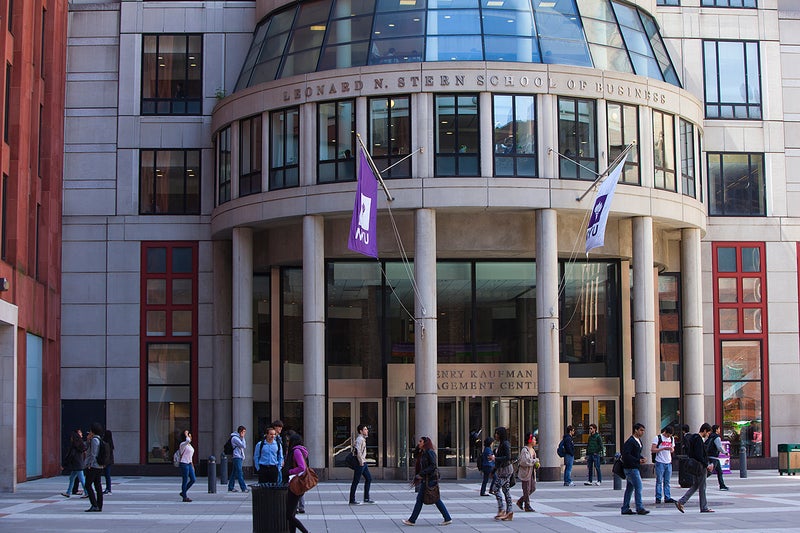 "The world is filled with promising designers who start labels that fail because they lack the business acumen to transform their innovations into viable businesses," says Simon Collins, a former dean at Parsons School of Fashion and founder of the Fashion Culture Design Unconference. "By developing business talent that understands the creative side, NYU Stern will help close this gap by encouraging the kind of collaboration upon which successful brands are built."
The program was developed in collaboration with the help of industry advisors, including business leaders from Amazon, BuzzFeed, Citigroup and General Catalyst, among others. 
"Stern's Tech MBA and Fashion & Luxury MBA are intentionally designed for a specific type of MBA candidate, one with a definitive career focus and a passion for these fields," said Raghu Sundaram, vice dean for MBA programs and online learning. "These new MBAs provide broad exposure to core business areas with a depth of focus on the specialty area through an efficient schedule, reducing the opportunity cost with a more affordable MBA option."