Once you're in the door, there's plenty of advice floating around about style, project management, budget and all the rest—but how do you actually get the job in the first place? We're asking designers to pull back the curtain and walk us through how they landed a project, step-by-step. This week, Portland, Oregon–based designer Max Humphrey shares how he landed a major commercial client ... through a little light Instagram stalking.
Give me the backstory on this project.
I spent all summer good-naturedly trolling Burgerville, a Pacific Northwest fast casual restaurant chain, on Instagram. I'd eat lunch there a few times a week and would take pictures of my French fries or whatever and post it to my account with funny GIFs, tagging @burgerville.

They must have started to take notice, because one day after an afternoon of tagging them, I got a message from the Burgerville account that said something like: "Hi, we love your love of Burgerville, you're cracking us up with your Instagram stalking—would you be avail to talk about doing some design work at one of our new locations?" I had a call with the head of marketing and creative, and on that call they hired me to design and launch their first food truck here in Portland. Now we're chatting about revamping some of their stores (they have 50 locations) as well as their new corporate HQ. See what a little Instagram trolling can do?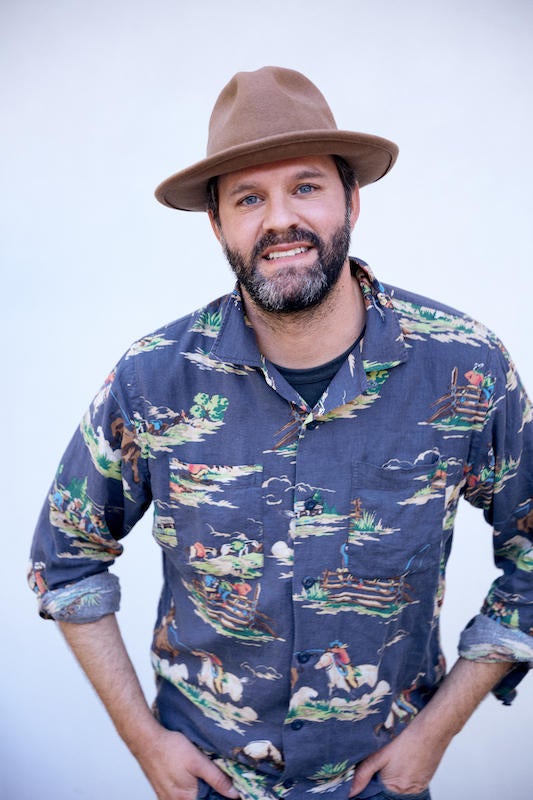 #Amazing. I assume that's not the typical pitch process for clients?
I split my time between residential and commercial stuff, and they're a little bit different. I come more prepared on commercial projects; I become as familiar with the brand as I can, and show up with a portfolio on an iPad, because sometimes I'm meeting with a dozen people. Maybe it's one person that plucked me out to go meet with everybody, and some of the people there aren't familiar yet with my work.
In my residential sort of work, I'm usually contacted like: "We're building this house," or "We need a designer, and we want you to do it." It's not typical where they're calling a couple of people, but it's always good for clients to talk to multiple designers.
I have a very casual process in terms of how I work and present, and sometimes that doesn't click with certain clients, and I like to be forthcoming about that. It's good that they talk to other designers if they want something more buttoned up, you know?
What do you bring with you?
I don't do presentations. I don't show up with a designed house on a giant mood board with cutouts of furniture. I can't. I can't. I wish I could, I just can't.
I design as I go, and I show clients one thing at a time a lot of times. I shop in person a lot, and so it's a lot of like: "Check this out" over text.
When my projects are successful, it's when the clients are very active in the process. I don't get handed a set of keys and a blank check. And I don't think I could work that way, anyway. I like being a partner on the team. On the flip side, I have worked on a couple of projects where I've been given free rein, and that works, too. I need a completely active client, or they need to check out and just hand me the credit card. But when it's in the middle, it doesn't work for me.
Tell me more about that.
When I start out, if a client is like, "Well, this is cool. But I don't see how it fits with the whole scheme," that's going to kind of be a deal breaker. Because I don't always know how it's going to fit in the whole scheme either. I tell clients from the beginning that that's how I work. And sometimes they get it, and sometimes it ... doesn't work.
When I write 'shopped for light bulbs, 70 hours' on a time card, it doesn't look good.
Max Humphrey
Have you broken up with clients before?
Yeah, yeah. And I've been broken up with plenty of times. It's usually not for any reason other than: "This process isn't working for either of us." I get very nice breakup e-mails from clients, and it's like, "We love your work, but we can't do things this way." And I've sent them, too, where I've said, "You know? We haven't made a single decision, and it's been months." It's fine. I'm not sentimental about it. It's usually at the very beginning, not halfway through, which is why I typically charge hourly.
Do you have a contract?
I'm really a sort of a handshake guy. I like to jump right in, and that way we can just spend a couple of hours sort of working together to test the waters. And if we start to click, then it's not going to be a problem. And I didn't have to spend all this time writing a full-on proposal—that's sometimes a waste of time.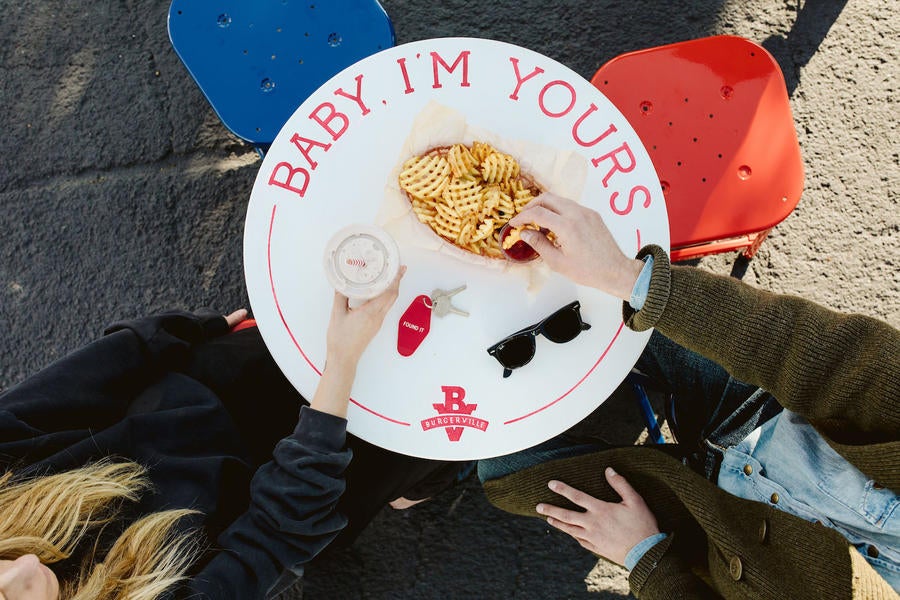 Tell me how you approach pricing, and how you explain it.
I love working hourly, because it protects me against clients that can't make a decision. But when I do work on a flat design fee, I end up making more money. I think it's because I undercount my hours.
But it's really weird. Designers are designers because we're obsessive. It's been literally all week that I've been searching for the perfect light bulb for this dining room fixture. And I swear I've designed the dining room and the living room furniture faster than it's taking me to find a stupid light bulb. And so when I write "shopped for light bulbs, 70 hours" on a time card, it doesn't look good.
How much research do you do before that first meeting? Do you ever check clients out in advance online—or on Insta?
Oh, yeah. And I call bullshit on anybody that says they don't. Give me a break, people! Before I've finished reading their e-mail, I'm looking them up. There's nothing wrong with that. All the information's out there. Some of my juiciest clients have e-mailed me the vaguest two-sentence e-mail. "Hi, I'm a fan of your work. Do you want to talk about a project?" And it's like, "Uh, okay." And then sometimes I'll get an e-mail from a potential client that is paragraphs long, with them attaching sets of architectural plans.
But sometimes there's just nothing, and I want to know. Do they even live in Portland? Are they Nazi war criminals? Or if they e-mail me from a work e-mail address, that's interesting.
How do you use that info?
It's really just to arm myself with a little bit of background info. In Portland, I have a lot of clients that work at Nike. And if I get an e-mail from an @Nike.com, I'm not going to wear Adidas my first time meeting them! Adidas is here, too. So I do my research.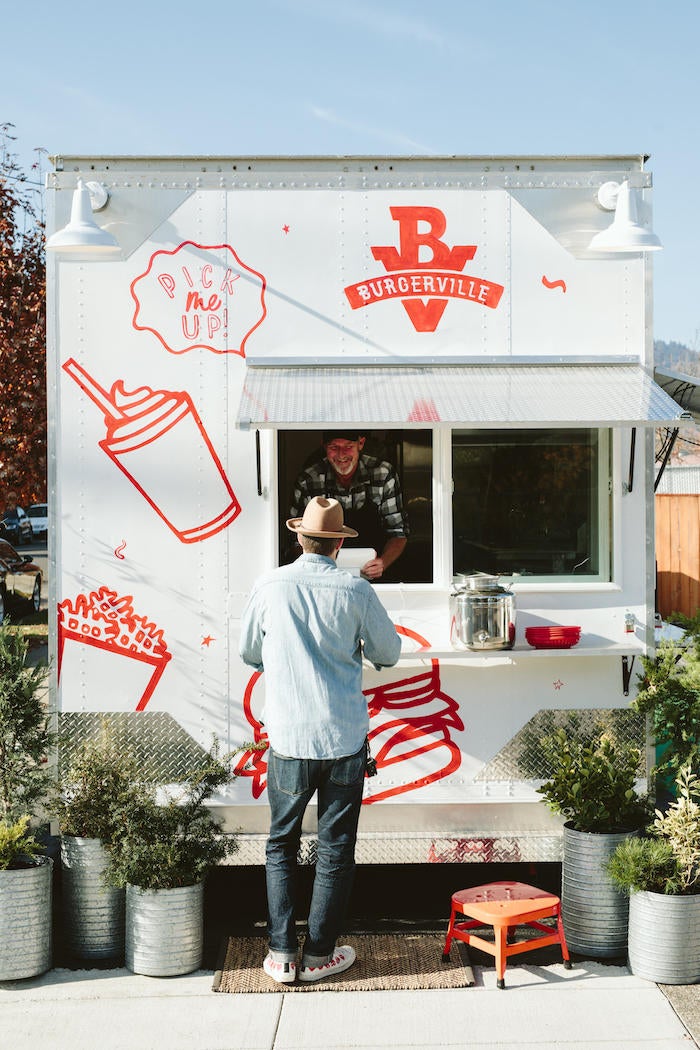 Speaking of: What do you wear to your meetings?
There could be a whole website dedicated to this, right? I wear jeans every day, and sneakers. A Canadian tuxedo, typically. I want to be mistaken for one of the subcontractors.
I'm very casual, and I like to set that precedent, because I'm casual in ... my design process, too. It's always good to be overdressed or underdressed, and I'm at the sort of underdressed point in my life right now. Portland's a casual city. When I go to clients, they're wearing gym clothes.
How often do you bill clients?
If it adds up, then I'll go once a month. Venmo is kind of messing up my stuff, because the app has a sending limit, so if I'm working with a client that's really hot on Venmo, I've got to send a bill before it reaches that.
I don't have an accountant. It's just me texting my clients a PDF like: "Here's your invoice, can you pay it?" I do everything on text. It's very casual, and it's very like emoji-driven, and we're in a lot of contact over the course of the day, or the course of the project.
Do clients like that casual approach?
Here's a story. I was contacted over the summer from a potential client—a single dude—in New York City. He was like, "I'm looking for a designer, and I'm interviewing a couple people. Can we have a call?"
He had interviewed a couple of designers, and they were coming at him with these really detailed questionnaires about like, "What does luxury mean to you?" and all this esoteric crap. And he was like, "What?" Some clients, I'm sure, eat that stuff up. But I'm not a "send a questionnaire" type of guy. He was like: "How do you work? Especially for an out-of-town client?" And I said, "I'm going to text you photos of furniture, and you can tell me if you like it or not." And he was like, "Boom. You're hired."
For the right client, my process really works. When it doesn't work, I'm just not the right guy for them.