Salone del Mobile and Milan Design Week return in a few short weeks, and with the two fairs comes an increased focus on the 35-and-under designers of the world. Emerging talent has been celebrated yearly at the SaloneSatellite show, and this year is no exception. Scope out our Milan Design Week Guide before you go.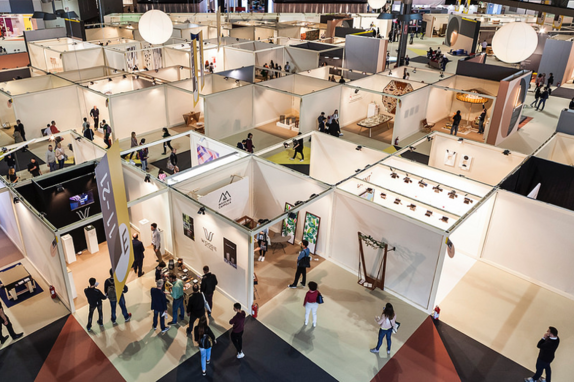 Some 650 emerging designers are scheduled to attend, and they've been asked to hew to the theme of "Africa/Latin America: Rising Design—Design Emergente." Brothers Humberto and Fernando Campana will oversee the Latin American piece, while Franco-Moroccan designer Hicham Lahlou, who is also founder of the Africa Design Award & Days, presides over the African section. "The aim," says Salone, "is to showcase design of vernacular derivation together with what is on offer today, or could soon be available, for dealing with social and environmental emergencies and fostering an informed way of life for the future."
The focus is also on achieving a balance of craftsmanship and new technology. To that end, the designers have been tasked with showing "projects poised between the new technologies and craftsmanship. An exploration of experimentation, memory, slow design, nature and the force of matter, anthropomorphism, creative recycling, cross-contamination and digital effects, with the power to amaze and trigger reflection."
The participating designers were selected by a committee chaired by Marva Griffin Wilshire, founder and curator of SaloneSatellite; Maurizio Riva, CEO of Riva1920; Roberto Minotti, co-CEO of Minotti; Gianluca Gessi, president of Gessi; architect Riccardo Bello Dias; designer Stefan Scholten; designer Stefano Giovannoni; journalist Porzia Bergamasco; Suzanne Schwarz, editor in chief at Spectrooms; Luciana Cuomo, editor at DDN; and Patrizia Malfatti, head communication and press office for Salone del Mobile.Milano.
Three designers will be celebrated with the ninth edition of the SaloneSatellite Award, which honors work that balances supply and demand, and "creativity and production."