Legendary Italian design fair Salone del Mobile.Milano has named the winners of its second-annual awards, recognizing exhibitors, designers and leaders from this year's event. A total of 11 awards were presented, including one to Philippe Starck, who won Best Designer for what the organization describes as "the consistency with which, over the years, he has created objects that speak an international language. A contemporary master who never fails to surprise."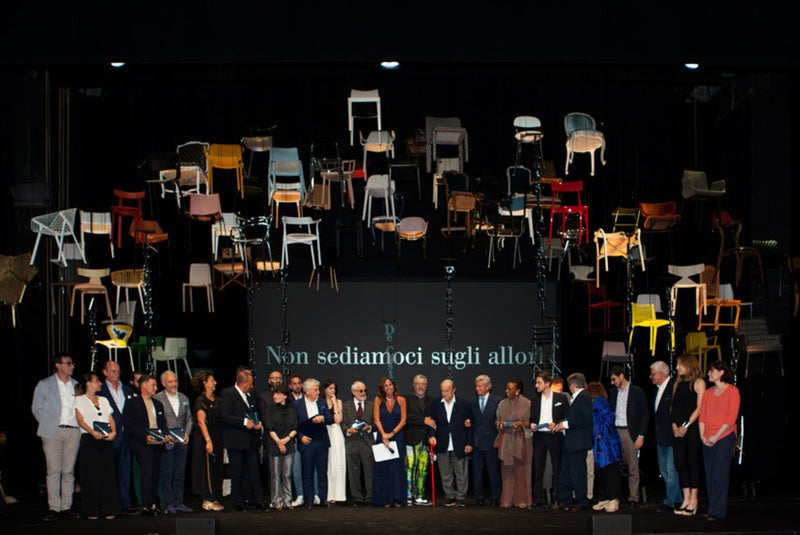 There were categories for best products, designers and display, as well as a Lifetime Achievement Award, Special Jury Prize and Special Banca Intesa Sanpaolo Prize.
Elena Salmistraro won for Best Emerging Designer. The organization says of her recognition: "For her ability to enable her own expressive powers of imagination to dialogue with mass production, fueling new food for thought." The Lifetime Achievement Award went to Ernesto Gismondi, for "his sense of contemporaneity, his innate talent at working up boundless formal solutions that meld lightness with evocations of a near future."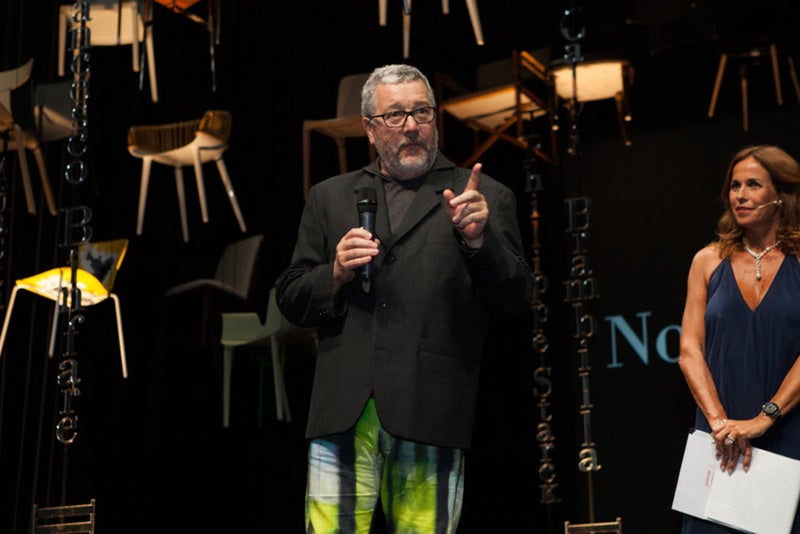 "The Salone del Mobile's idea was that this award would allow the emotions aroused by the trade fair to live on, recognizing the enormous creative, productive and organizational commitment of our companies and all the designers and people who help to attract the most innovative products and manufacturing processes to Milan," says Claudio Luti, Salone del Mobile's president.
Winners included:
BEST PRODUCT—WORKPLACE3.0
Io.T, by studio Gtp and Tecno
BEST PRODUCT—EUROLUCE
Filo, by Andrea Anastasio / Foscarini
BEST PRODUCT—XLUX
D.Vision3, by Ferruccio Laviani / Fratelli Boffi
BEST PRODUCT—CLASSIC
Black & White Collection, by Provasi
BEST DISPLAY
Flos / Calvi Brambilla
BEST PRODUCT—FURNISHING
Pack, by Francesco Binfaré / Edra
BEST EMERGING DESIGNER
Elena Salmistraro
BEST DESIGNER
Philippe Starck
LIFETIME ACHIEVEMENT AWARD
Ernesto Gismondi
SPECIAL JURY PRIZE
Marva Griffin
SPECIAL BANCA INTESA SANPAOLO PRIZE (institutional partner, Salone del Mobile.Milano)
De Castelli