Marva Griffin Wilshire, the creator and curator of SaloneSatellite, an innovative program designed to promote young designers as part of Salone del Mobile, recently received the Ambrogino d'Oro, the highest honor of the city of Milan and one given to only 15 people. In advance of this year's Salone, Wilshire—who describes herself "Venezuelan by birth but Milanese by adoption"—discusses the meaning of the honor and how her career has been shaped by design.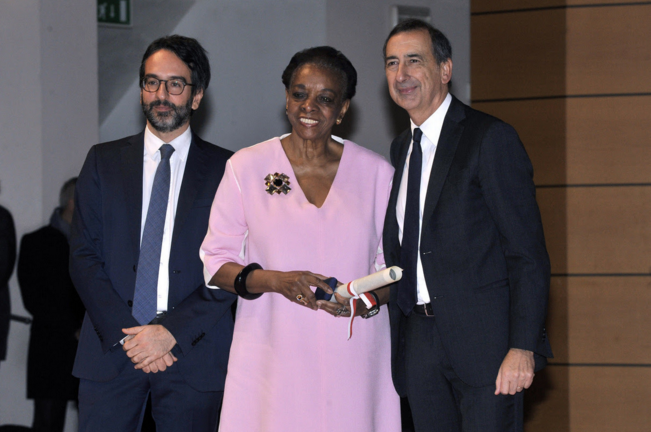 What are some of the most exciting moments of your career? The most challenging?
As far as my career at SaloneSatellite, when I see the enthusiasm of the young designers and when their dreams come true! I mean, when a designer who started his career here then becomes a Xavier Lust, a Satyendra Pakahlé, a Sebastian Herkner, a Patrick Jouin ... Also, when I see the joy and the tears of the three winners of the SaloneSatellite Award, in Milan, Moscow or Shanghai. For them, this is usually the first relevant step on their career.

I believe in following my passion and instinct. I believe in culture and being constantly informed.
Another important moment was when the SaloneSatellite won the prestigious Compasso d'Oro Award for industrial design, given by ADI (Association for Industrial Design), with the contribution of FederlegnoArredo, the Region of Lombardy and the Municipality of Milan. This award is a venerable prize established in 1954 by architect Gio Ponti with the aim of spotlighting the value and quality of Italian design. The prize was given with the following motivation: "An initiative which over the years, under the passionate direction of Marva Griffin, has been responsible for the emergence of many young design talents, nationally and internationally."
I also remember the following as a stunning moment: when, in 2001, I was asked by architect Terry Riley, at that time senior director of the Philip Johnson Architecture & Design Department of MoMA New York, to be a member of the MoMA Committee.
Do you have a philosophy that informs every move you make in your career?
I believe in following my passion and instinct. I believe in culture and being constantly informed. I am a very curious person, and this has always helped me in discovering things and knowing people.
Can you share any teasers from the upcoming SaloneSatellite 2018?
The 21st edition of SaloneSatellite will have a fascinating theme: "Africa/Latin America: Rising Design—Design Emergente." Spotlights will be on the Southern Hemisphere: Africa and Latin America, both enormous melting pots of creativity and design and, therefore, of inspiration.
The Latin American part of the SaloneSatellite will be curated by designers Humberto and Fernando Campana, who have been active for some time in the social rehabilitation of marginalized people, and the African part by the Franco-Moroccan designer Hicham Lahlou, founder of the Africa Design Award & Days, committed to promoting the up-and-coming generations of African creatives.