Product Preview is a weekly series spotlighting the latest and greatest debuts in the marketplace. Check back every Friday for what's new and notable.
Fall is just around the corner, and the latest launches are setting a fresh tone for the season ahead. From swiveling art-deco-style chairs to sofas clad in contrasting maximalist fabrics, here are some standouts from the recent round of debuts.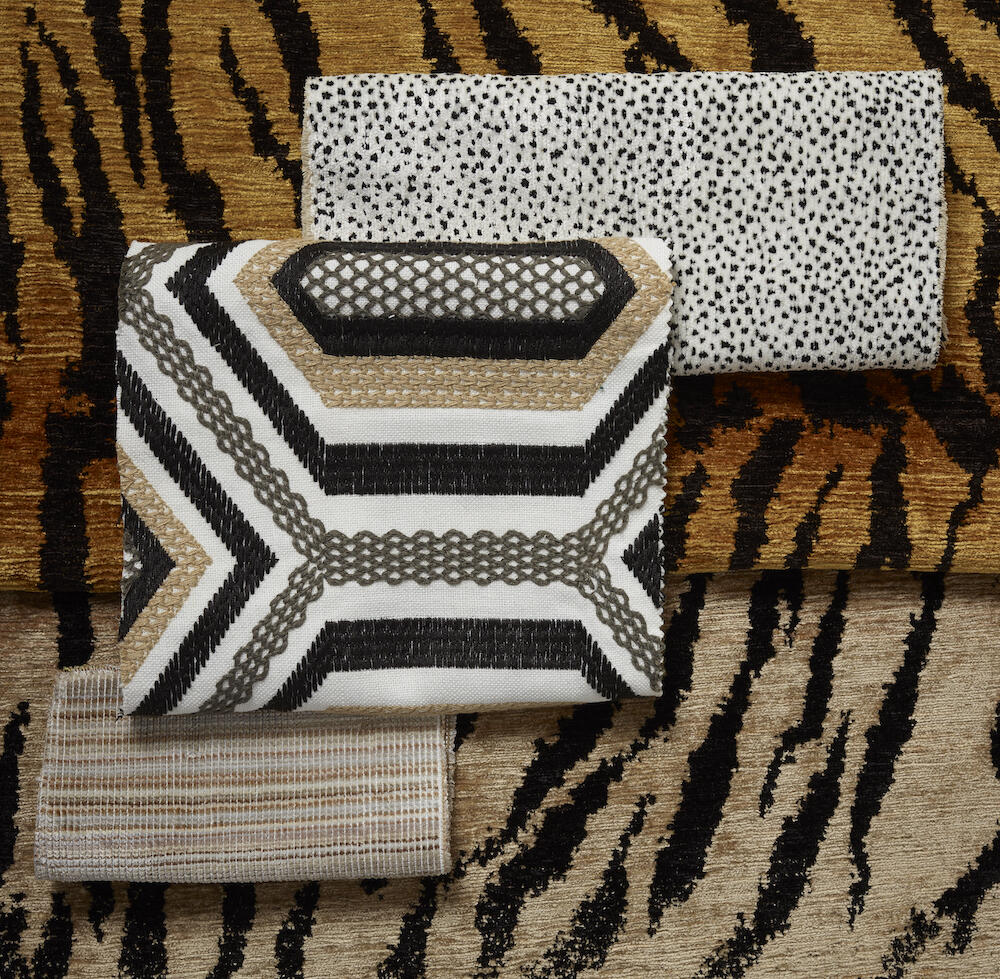 Kravet Couture released Trad Nouveau, its highly anticipated collaboration with Corey Damen Jenkins. The eye-catching collection offers 42 traditional textile motifs reimagined as contemporary patterns, including a buttery-soft tiger-striped chenille called Provocative and a bold op-art-style embroidered weave named Kaleidoscope Emb.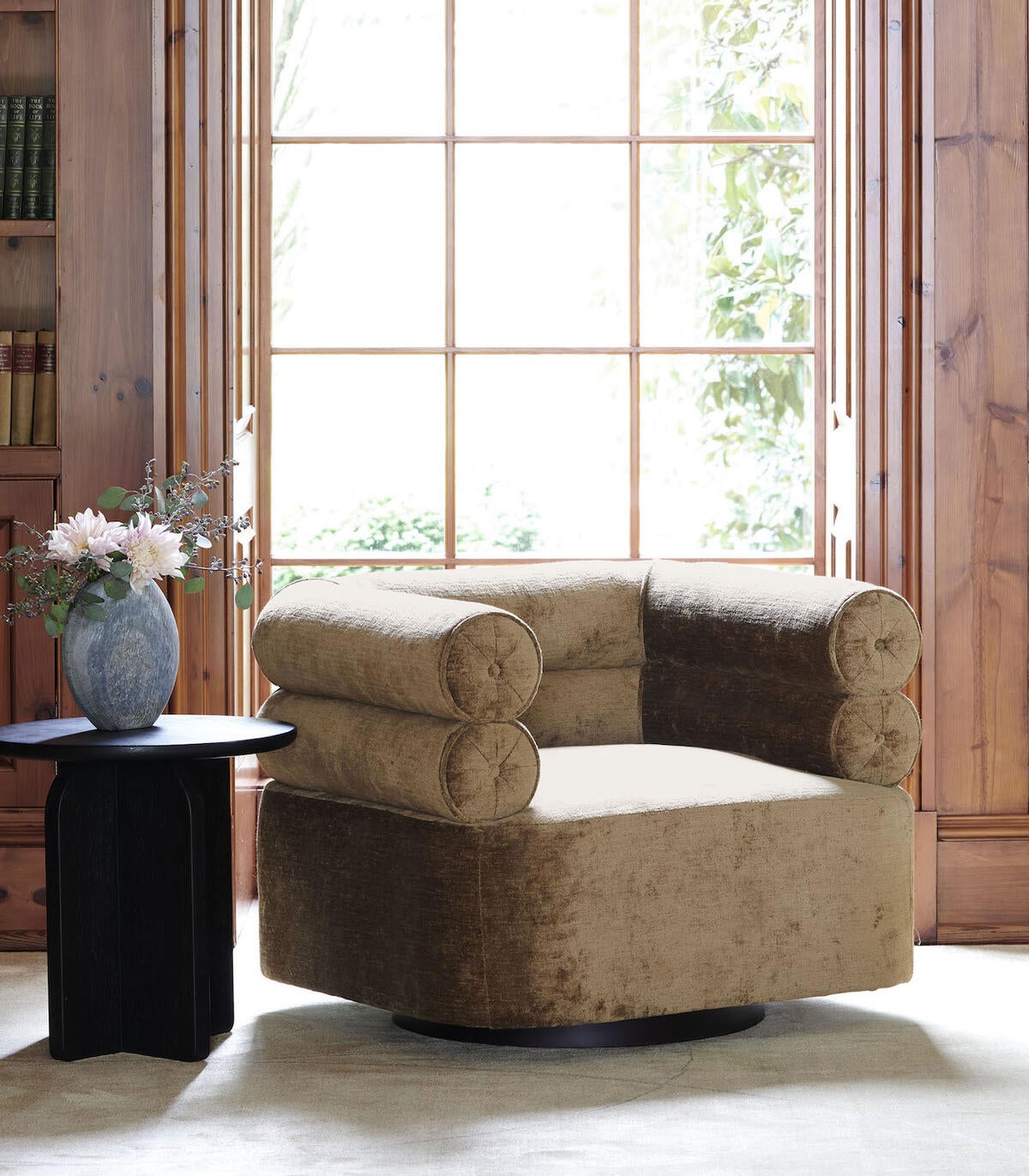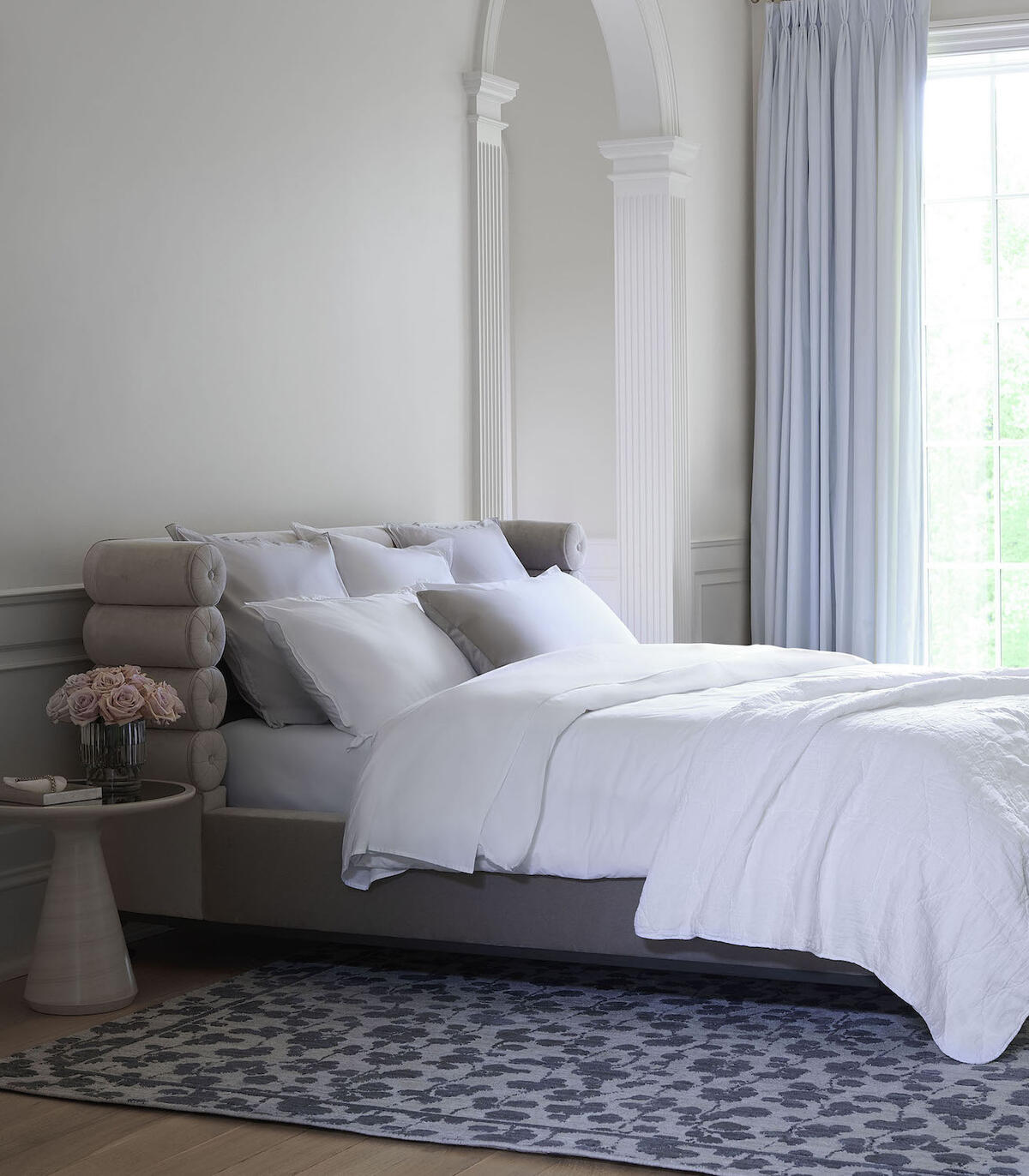 Mitchell Gold + Bob Williams expanded its wildly popular Lucy collection by A-list designer Brigette Romanek. Introductions include an art-deco-inspired bed with rounded legs, a swivel chair with tubular back cushions and a petite 75-inch sofa designed specifically for small urban spaces.
Courtesy of Interior Define
Interior Define launched its first-ever line of bedroom furniture. The collection offers everything from benches and dressers to customizable bed frames, such as the plushly upholstered Graham bed, the two-toned Jaxon floor mirror and the cube-shaped Carlton nightstand.
Schumacher called on designer Marie-Chantal (the Crown Princess of Greece) to create a dreamy assortment of textiles. An homage to the innocence of childhood, the kid-friendly collection spans upholstery, wallpapers and trims in nostalgic motifs, including a bunny-print performance fabric called Rabbit and a delicate constellation-patterned wallcovering dubbed Scattered Stars.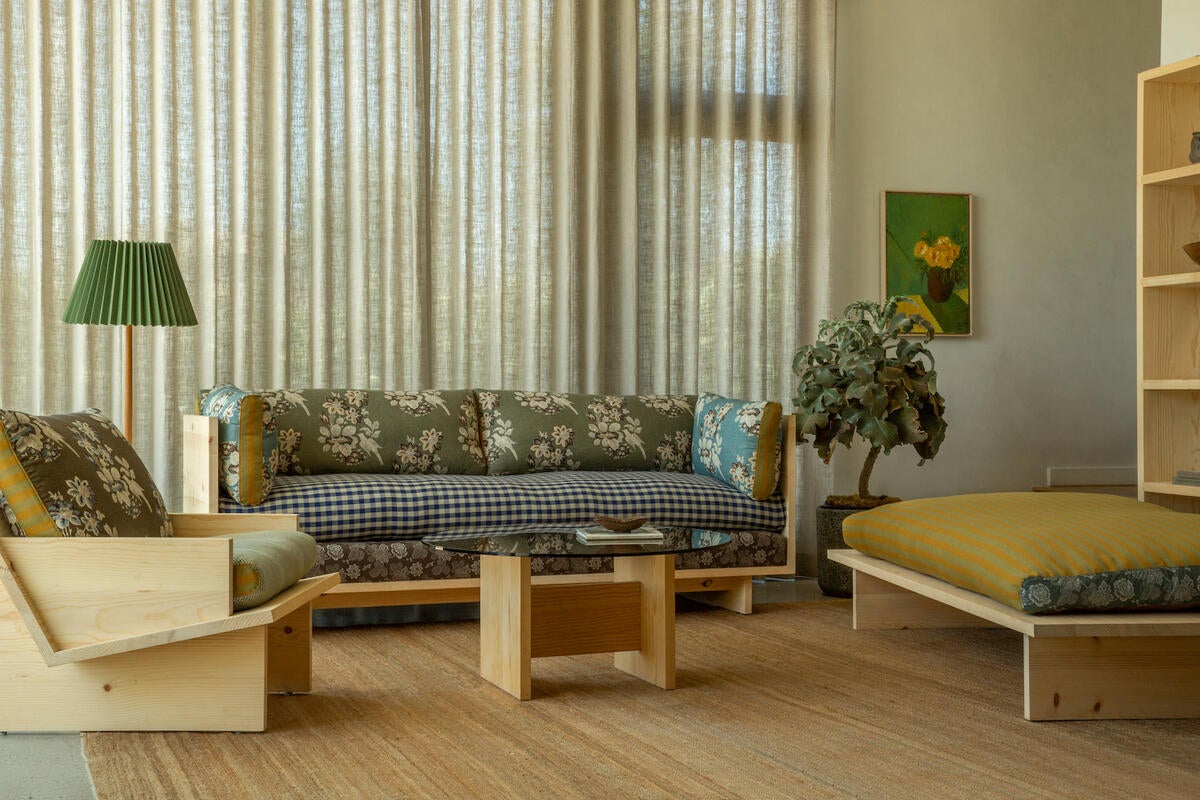 Courtesy of Kalon Studios
Kalon Studios teamed up with Reath Design for an eclectic furniture collection. The line features three of the former's minimalist Rugosa designs dressed in custom-made maximalist fabrics designed by the latter, such as a clean-lined solid wood sofa clad in contrasting upholstery prints and a simple platform daybed with a colorful orange-and-olive-striped cushion.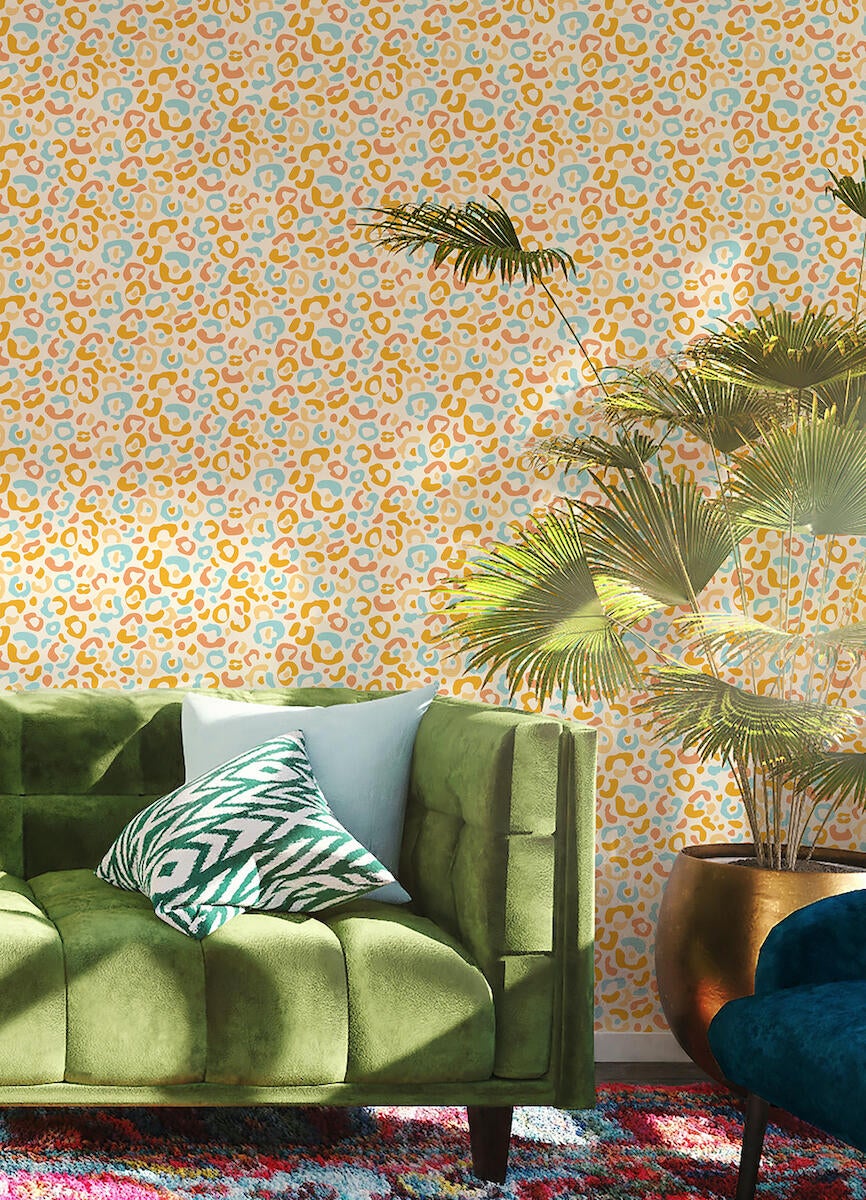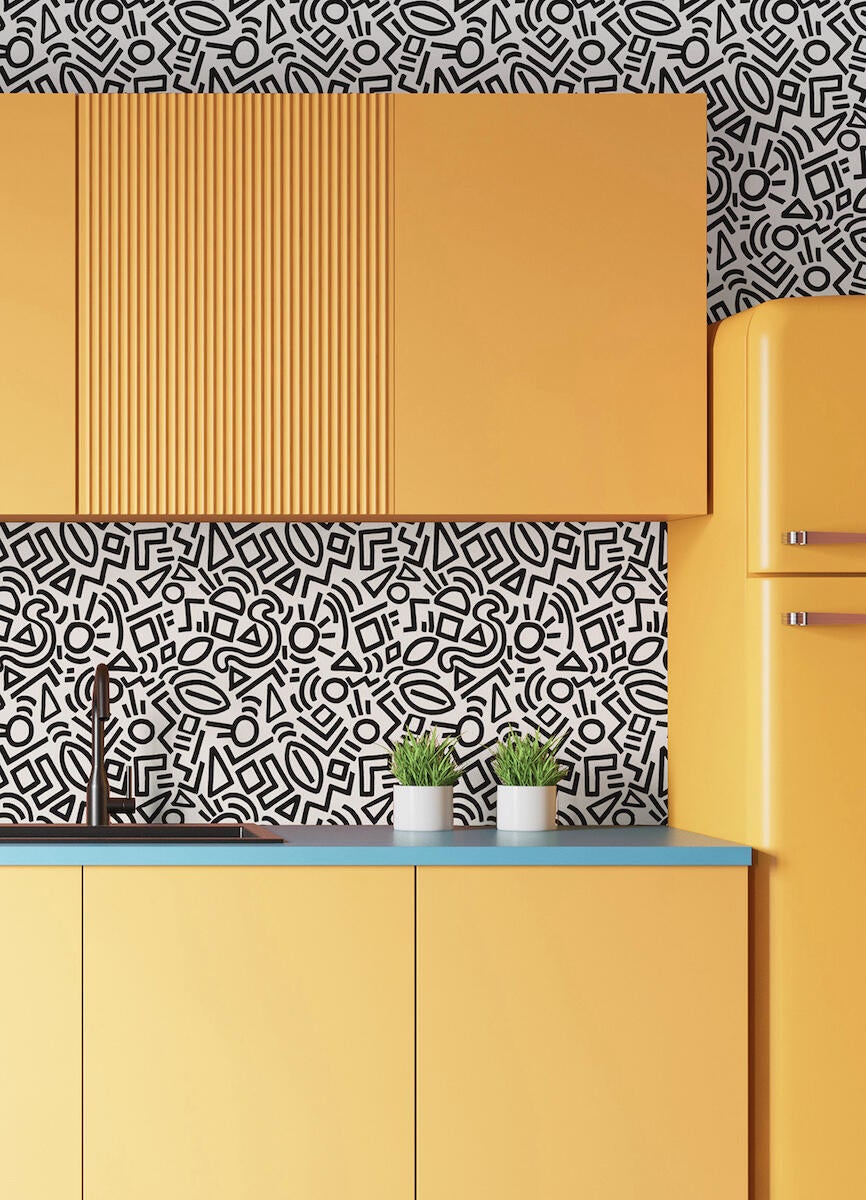 Beloved Brooklyn textile brand Aelfie debuted a characterful collab with WallPops. The collection features four geometric peel-and-stick wallpaper patterns in an array of vibrant colorways, including the rhythmic Doodle, the retro-style Kiki and the speckled Leopard Spots.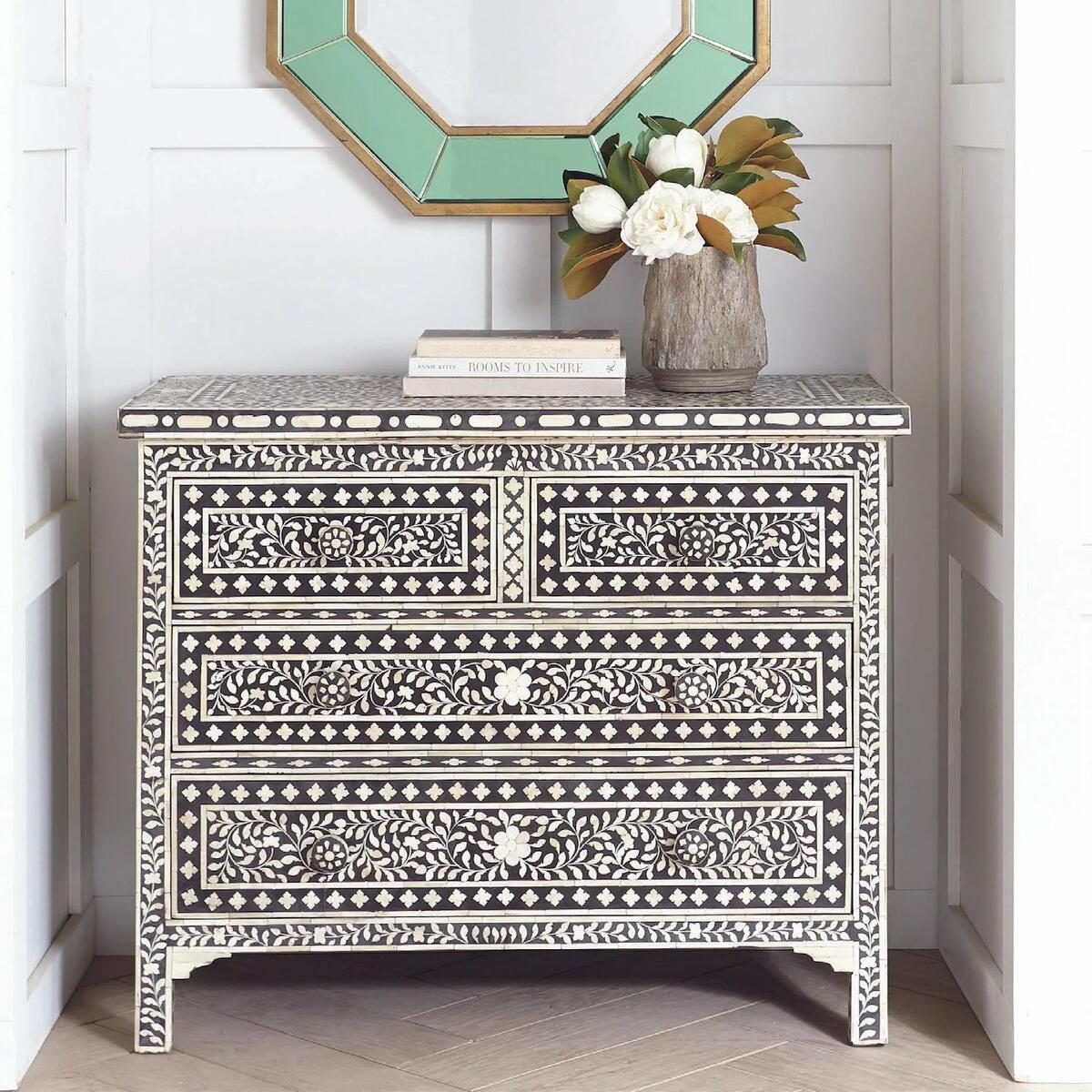 Wisteria unveiled an artful assortment of furniture pieces called Bone Inlay. Inspired by the elaborate stone inlays that adorn the Taj Mahal, the series offers more than 100 designs embellished in lavish mosaic motifs, including a vine-covered Moorish chest and a floor mirror accented in mother-of-pearl named Alhambra.
Kevin O'Brien Studio released an artisanally made line of performance upholstery designs called Outdoor Fashion Fabrics. The collection comprises five graphic patterns woven by Valdese Weavers—available in yardage or as pillows—including the pixelated Pinwheel and the daisy-filled Dandy.