Last July, after 19 years in business, the Texas-based home goods retailer Wisteria rather suddenly shut down. A few weeks ago, the company just as suddenly appeared back online, with new owners and an expanded product line.
The brand was quietly purchased in November by Shelley Nandkeolyar, who has previously held senior leadership roles at The Home Depot, Williams-Sonoma Inc. and Martha Stewart Living Omnimedia; and Dominic Rispoli, a former investment banker and financial adviser who worked with brands like Baker and McGuire. The purchase, the price of which has not been disclosed, included all of Wisteria's assets and intellectual property, including its back catalog of designs.
"When we saw that Wisteria had run into some challenges, we saw an opportunity to form a team and save the brand," says Rispoli, who will serve as the brand's co-CEO along with Nandkeolyar. "We'd both been fans of the brand and tracked it from afar. I always loved Wisteria's fresh take on artisanal furniture. We'll continue to work with that DNA that has always been key to the brand as we move forward."
Wisteria was founded in 2001 by Dallas-based couple Shannon and Andrew Newsom. The pair have long legacies in the design world—Andrew's mother, Lisa Newsom, was the founding editor in chief of Veranda, and Shannon is the daughter of Houston designer and antique dealer Jane Moore. While it was originally a catalog and e-commerce business, Wisteria eventually opened three stores, all of which were in Texas. The Newsoms sold the company to U.K.-based furniture and accessories retailer OKA (which also started as a catalog) in 2018.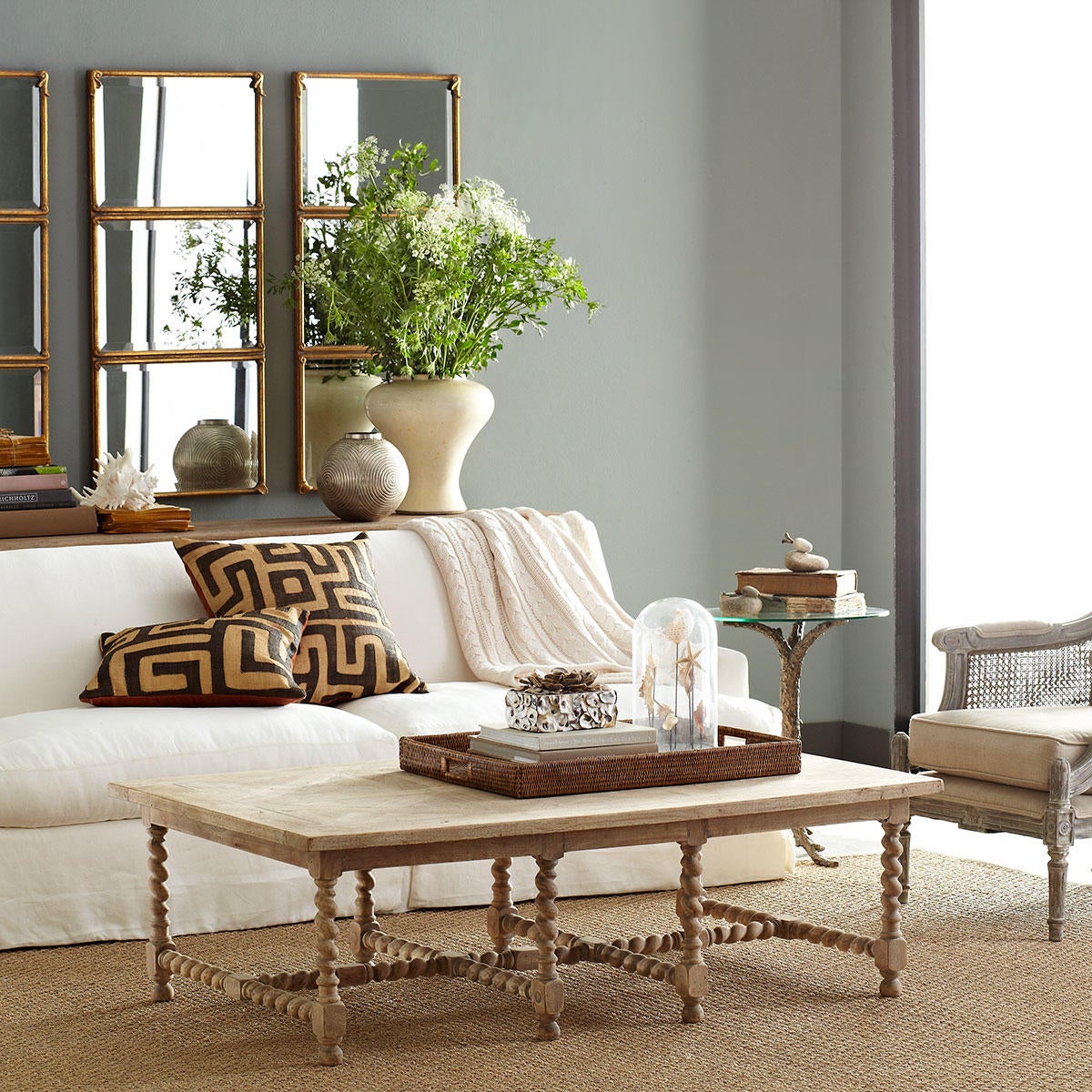 OKA had a multiyear plan to expand Wisteria's presence, but that goal went out the window with the onset of COVID. "We looked at options, made some scenarios and simulations, and we believed that the journey would have taken twice as long to get where we planned to be," CEO Emilio Foa told BOH in January. "It would have been too risky, and we decided to focus our effort on OKA."
Nandkeolyar says that their vision for this new iteration of Wisteria is to make it a whole-home resource, reviving beloved pieces from the past as well as moving the brand into new categories like outdoor furniture and expanding its range of living room and bedroom furniture. "Something that Wisteria has always done very well is bringing globally minded products into the American home," he says. "We want to continue to build on that idea, but evolve it and expand it. Where, in the past, Wisteria largely sourced from Asia, we're now looking to include products from Portugal, Morocco and Italy. So, we'll continue to offer heritage products that customers love, but we're excited to bring in these new points of view as well."
Part of that expanded vision will include a custom design program manufactured in North Carolina, rolling out in the next few weeks. The line will start with upholstered living room furniture, with an eye toward expanding the offerings. "We think that's an opportunity for the customer to be able to anchor rooms with very high-quality pieces," says Rispoli. "From a price point perspective, these pieces are going to represent a really great value, which is important to our customer."
The revived brand will begin as an e-commerce, direct-to-consumer company, with a catalog in the works for 2022. For the time being, there are no plans to reopen Wisteria's retail stores. "Any ideas of retail are at least a few years out," says Nandkeolyar. "Even then, we would need a really compelling reason to get into the brick-and-mortar space."
Homepage photo: Courtesy of Wisteria