Are the clouds finally clearing? The past two years have seen a design industry reshaped by supply chain snarls and out-of-control lead times. The delays have been so bad for so long that designers have gotten used to a new way of working: Order the big pieces first, assume a yearlong wait for appliances and fill in the rest as you go. Oh, and definitely double-check your shipping costs.
But just as the industry has finally gotten used to the new normal, there's reason to believe the pendulum may be swinging back to the old normal—at least, in some corners. "At one point in time in the spring, I think we were at 35 weeks, and people were saying, 'That's actually pretty good!'" says Neil MacKenzie, vice president of marketing at Universal Furniture. "We are right now, as of yesterday, at 13 weeks. At the end of this month, and really into the first part of the fall, we'll be closer to eight to 10 weeks."
Universal is not alone. In an informal survey, Business of Home found that many domestic manufacturers, especially, are starting to catch up on their back orders. Retailers quoting their lead times online are trending downward: On their websites, Serena & Lily's upholstery offerings average 12 weeks, and Mitchell Gold + Bob Williams's are at 14 to 16 weeks, both improvements from pandemic backlogs. Perhaps most surprising is Maiden Home, a direct-to-consumer brand that partners with North Carolina–based manufacturers for its made-to-order offerings, which is quoting three to five weeks for some of its styles.
There are caveats to the trend: Some brands, especially those that rely heavily on the international supply chain, are still facing significant delays. (The most recent hiccup: Factory shutdowns in China triggered by ongoing heat waves.) But at the very least, no one's turnaround times are getting longer, suggesting that the worst is over and the crisis has bottomed out.
What's behind the shift?
A DIP IN DEMAND
The reasons for the lead time crisis are well documented. A perfect storm of shock foam shortfalls, labor shortages, shipping logjams and COVID-19 shutdowns made it more difficult to manufacture and deliver home goods than ever before. But even at the peak of the crisis, when a 35-week lead time was standard, it did not take 35 weeks to make a sofa. Most of that time was spent waiting in line behind other customers—it was a demand problem. Now, demand is falling.
"One of the [manufacturers we work with said] it's like someone turned off a faucet," says Nidhi Kapur, founder and CEO of Maiden Home. "They saw demand dry up very, very quickly in terms of incoming orders. They still had huge backlogs in February, but [when] incoming orders are basically stopped, they can go through their backlogs quickly and bring their lead times in."
The drop-off began in late February, roughly at the same time as Russia's invasion of Ukraine—a shift a Reuters report in March attributed to faltering consumer confidence due to war and rising inflation, as well as a noticeable pivot toward spending on services rather than goods as COVID infections fell. For the furniture industry specifically, the fall was dramatic: A report from North Carolina accounting firm Smith Leonard, which issues a monthly analysis of the furniture industry's health, cited a 26 percent drop in residential furniture sales in March compared to 2021. You can see the same phenomenon in earnings reports for publicly traded home brands like Wayfair, Williams-Sonoma and RH, which all cited significant drops in order volume when reporting their most recent quarterly earnings.
The irony is that many manufacturers are quietly relieved by the staggering drop. Instead of running their numbers against a blockbuster 2021 and panicking, they are eyeing modest growth over 2019's figures as a more realistic measuring stick.
"We've been thinking about it as a resetting," says MacKenzie. "Obviously, the last two years were phenomenal for anyone in the industry—phenomenal and yet excruciatingly challenging and exhausting. I think there's a rebalancing now. It's more like 2019 but a little bit better. We're definitely hearing of things beginning to move at a more normal pace."
For some importers, weak demand has also softened the most acute pain points of international production. "Demand going down has improved flexibility and openness with shipments—actually getting bookings, the cost of freight going down—and that's allowing us to make decisions a lot easier when shipping goods internationally," says Anat Aharoni, director of product at Lulu & Georgia, who has seen an improvement not just in furniture but across much of the brand's assortment. "Our suppliers are unfortunately seeing a decline in orders from a lot of the larger retailers, which has opened space to make production a little more timely. Transit times and congestion of ports have been alleviated, too. That whole domino effect of importing in general is alleviated, allowing us to get goods a lot faster."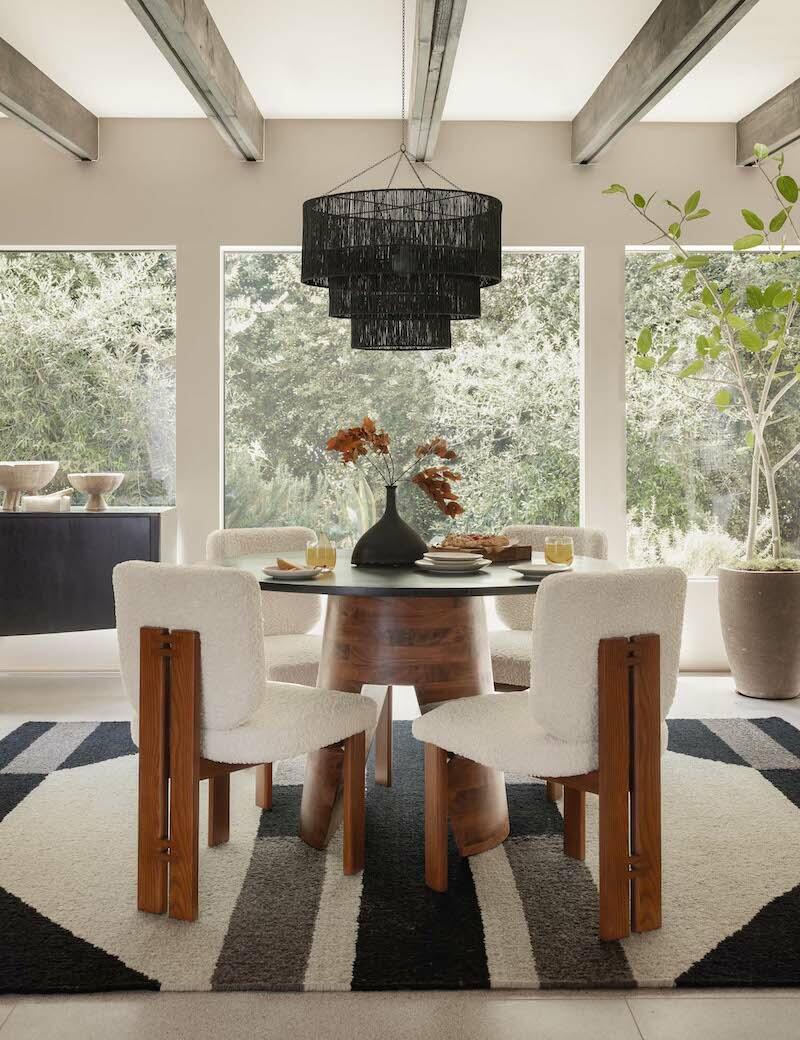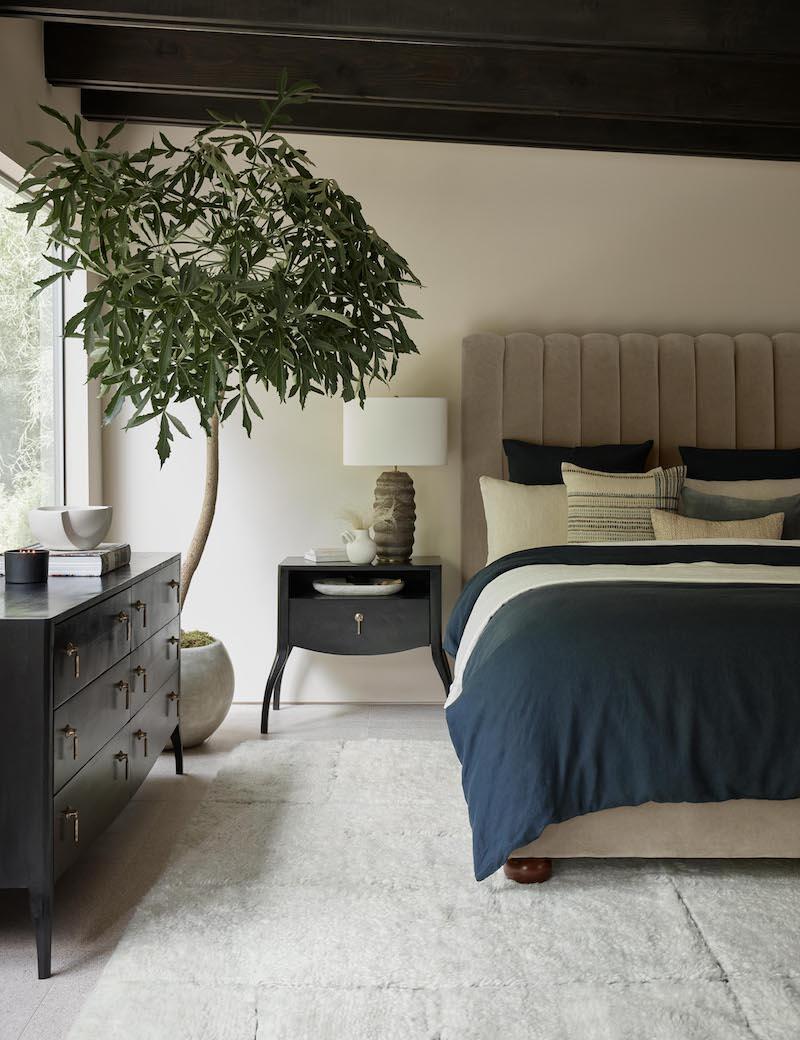 A COMPLEX LANDSCAPE
Some sectors of the furniture business are taking longer to normalize. While several North Carolina makers cited both expanded capacity and shrinking backlogs, they also acknowledged that their companies have a long way to go before returning to pre-pandemic production timelines.
In a recent email to customers, for example, Chaddock noted that its average monthly output had increased 31 percent and that the company had set new shipping records every month in 2022 thanks to improved efficiencies and a 10 percent growth in its workforce. Some of the improvements in lead times were also thanks to the launch of a configurable case goods program, Fig, that is currently shipping in 12 weeks (four weeks less, on average, than the quote for wholly custom items). Upholstery, meanwhile, was still hovering at 26 to 32 weeks from order to delivery.
Verellen, too, has expanded its production capabilities—its High Point, North Carolina–based factory is now delivering upholstery in 34 weeks, down from a pandemic high of 51 weeks, but still months off the six to eight weeks the company prided itself on going into 2020. For all of the newfound manufacturing efficiencies, the real holdup is the one imported component of its pieces: fabrics sourced from Europe, produced by mills that have been walloped by supply chain challenges of their own.
"If we knew beyond a shadow of a doubt that fabric was coming in the next four to six weeks, we could probably start shaving our lead times down three- and four-fold every week just by focusing on efficiencies," says Brandon Snyder, the company's vice president of business development. Instead, he is eyeing more modest gains: "What we're seeing with our current modeling is that by the turn of the year, we're going to be back down to around 16 to 20 weeks."
The good news for any maker still working to move goods faster: Long lead times are not a deal breaker anymore. "The end target is to provide made-to-order custom goods in a reasonable amount of time. Now, what does that mean? 'Reasonable amount of time' is changing," says Snyder. "Our client base comes from one of two places: One that is insulated—they demand it and they demand it now, no matter what—and others that are well aware of what's going on because they've had to wait 20 months for their 911 4 GTS or almost three years for their $35,000 cooking range. They've experienced it repetitiously over the last year or two. Right now, it's a matter of providing the sort of attention to our client base that is going to impel them to continue to work with us."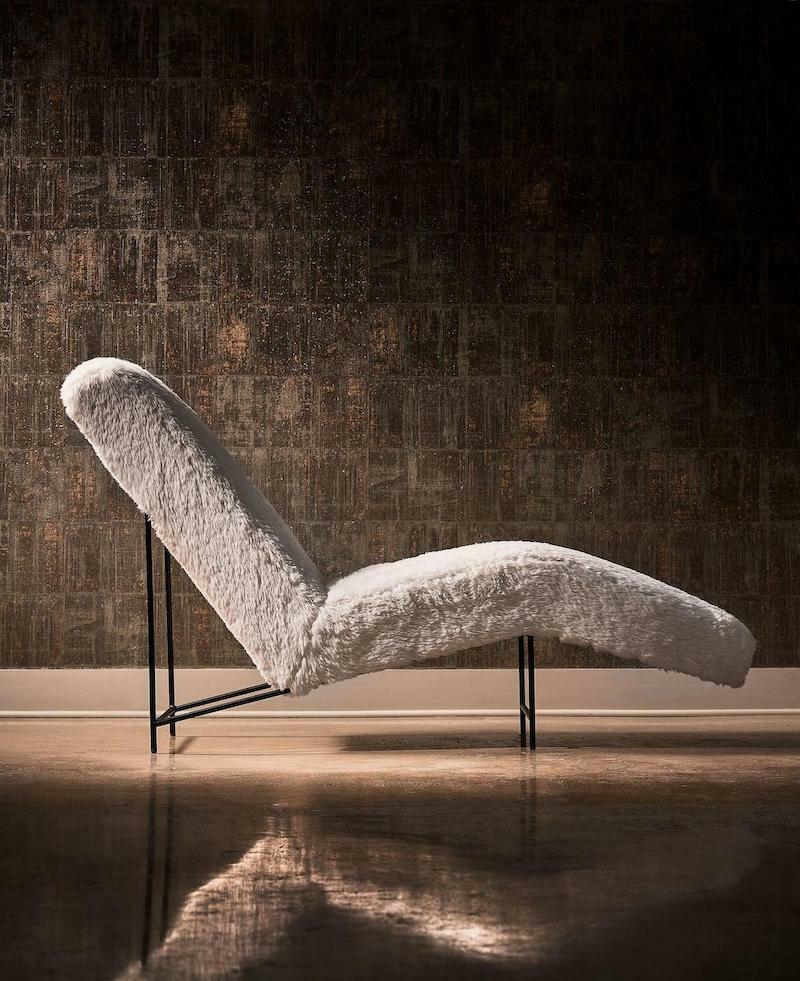 WHAT TO EXPECT
While weakening demand sounds scary, it may ultimately be a net good for designers. For one, a more manageable influx of orders is clearly making parts of the manufacturing ecosystem move faster. For another, there's reason to believe that the biggest drop-off of sales is mostly in the lower tiers of the market, which had been boosted by government stimulus checks and is now more impacted by high inflation. A recent Business of Fashion analysis of the first half of the year indicated continued strong sales in the luxury sector thanks to wealthy shoppers—a noticeable shift from 2021, where splurges by middle-income buyers buoyed sales. The same forces are likely to shape what comes next in the home industry, shielding brands and businesses who cater to the high end from the worst of any downturn's negative effects.
Besides, weakening demand may not actually be that weak. The most recent Smith Leonard report, for example, analyzes May's sales against previous years'—a dizzying back-and-forth that reflects either doom and gloom or modest gains depending on your view. New orders were down 41 percent from May 2021, but up 47 percent over May 2020. For a more measured assessment, sales were also 2 percent over 2019's figures, though some of that boost may be attributed to price increases that have rippled across the industry rather than just volume.
For manufacturers, a sense of relief seems to be the prevailing mood. Even if uncertain times are on the horizon, the moment has offered a refreshing respite from the frenetic pace of the past two years. For some, it is also a chance to restock inventory or develop new quick-ship programs—proof that two years of waiting has not diminished some customers' appetite for immediacy.
For brick-and-mortar retailers, however, it is harder to see a silver lining. Many who placed orders aggressively when goods were hard to come by now find themselves sitting on too much stuff, which arrived just in time for this decline in demand. Even for those sitting in a good inventory position, economic uncertainty and rampant inflation make closing the sale a more daunting proposition.
"One of our really good retail partners said, 'Well, we've got to be retailers again,'" says MacKenzie. "Typically, furniture sales had a pattern or flow to it—there was some discounting around bank holiday kind of events, and it slowed down in the summertime because people were traveling. [After a few years where] they haven't really had to do anything, are things going back to a normal cycle? It has happened so fast—it's like, 'Oh, wait a second. The party's over.'"
Homepage photo: ©Moofushi/Adobe Stock