Along with long, balmy days, summer signals the arrival of new shops and showrooms across the U.S. In our monthly roundup, Business of Home gathers all the expansions and openings to have on your radar.
Showroom Spotlight: Bakes & Kropp expands in Michigan
American cabinetry brand Bakes & Kropp has unveiled a new location in Bay Harbor, Michigan, the company's fifth U.S. showroom, with one in Plymouth, Michigan and three in New York. For co-owners Bob Bakes and Paul Kropp, along with senior kitchen designer Justin Sharer, the new space is an extension of the company's core brand, situated on the northeastern shore of Lake Michigan. "Justin introduced me to the area a few years ago," Kropp tells Business of Home. "He was advocating for [Bay Harbor], and I was like, Yeah, yeah. Then last year, he took me on a boat ride and showed me around, and I said, 'OK, now I know what you're talking about.' It's a beautiful location." Adds Sharer: "There are a lot of luxury homes and boats up here. The people here understand quality, and they want quality. Bakes & Kropp cabinetry fits that exactly."
With the showroom opening, the brand is staking its claim as a prominent local design center. "There are definitely builders, architects and interior designers in the area," says Sharer. "A lot of them work together, and there are good relationships. It's about showing them luxury—[many] haven't seen this level of quality in a cabinet compared to what other places are selling."
The Bakes & Kropp leadership team is confident that the new showroom stands in a league of its own and might just set a new design standard for the northern Midwest market. "It's a very interesting opportunity for both [us and the designers in the area] to have the product here and not have to bring it in from Chicago or New York," says Kropp. Sharer echoes his excitement about the regional potential. "When you walk into other showrooms up here, things look the same in every one," says Sharer. "[Our new location is] really showing something that people have not seen yet, and we're already getting a lot of love about that."
California
Multidisciplinary design and manufacturing company Henrybuilt, known for its kitchen systems, recently opened a new 4,000-square-foot location in Los Angeles. The showroom is open by appointment only in a converted gallery space at 806 Mateo Street.
Italian kitchen technology brand Bertazzoni has debuted its first U.S. experience center in San Francisco's Design District. Spanning 2,000 square feet, the location was modeled after Bertazzoni's global headquarters in Guastalla, Italy, and features a comprehensive selection of the brand's kitchen appliances.
Global design and furniture brand Lazzoni has opened a new showroom in Costa Mesa. The 5,000-square-foot space sits inside the South Coast Collection and The OC Mix, one of Orange County's premier shopping centers.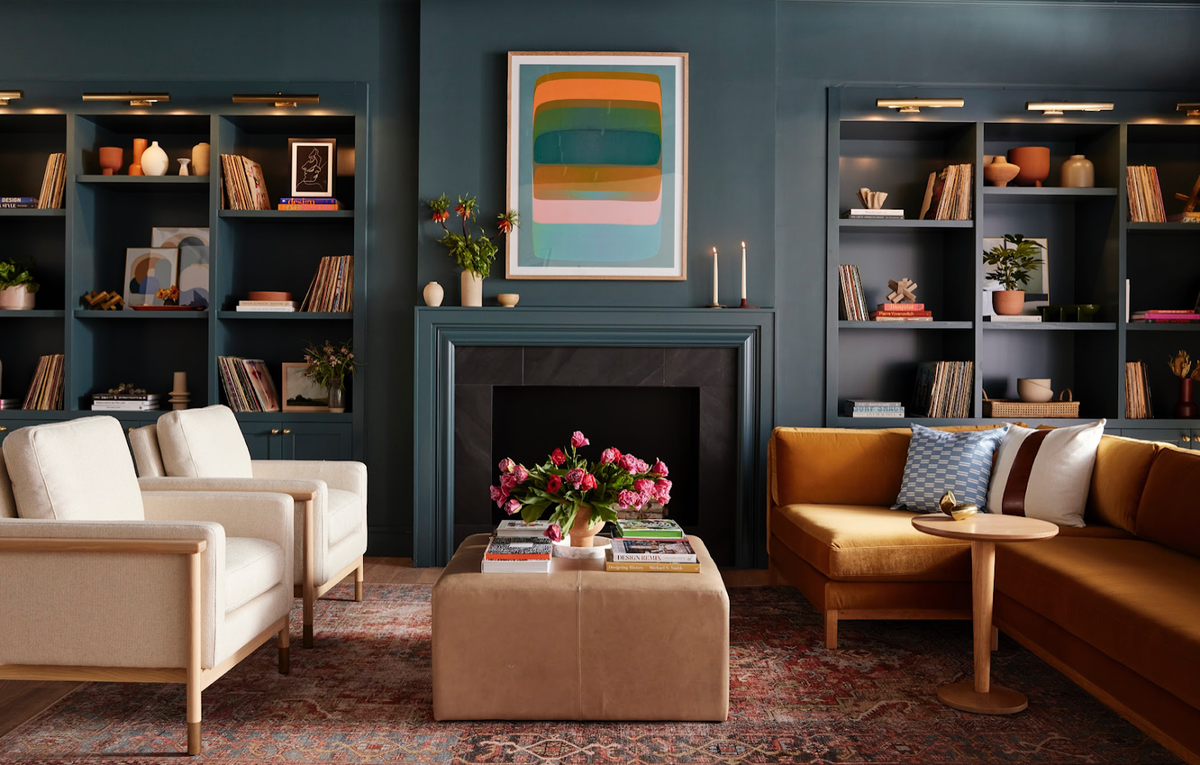 Courtesy of Interior Define
Colorado
Digitally native DTC custom furniture and home decor brand Interior Define has introduced a storefront in Denver's Cherry Creek neighborhood. The location joins the brand's new collection of Interior Define Studio concept stores, which launched last month in Baltimore and Minneapolis, and allows shoppers to customize furniture in-store, exploring various samples of cushion fills, textiles and more.
Illinois
Toronto-based office and ergonomic furnishings brand Teknion has unveiled a new showroom in Chicago's Fulton Market. Occupying Suite 700, the showroom marks Teknion's sixth location to achieve WELL certification, a reflection of the brand's ongoing commitment to sustainability.
New York
Designer Jonathan Adler has announced the opening of his latest retail concept, Adler Atelier. The three-story location unites the designer's pottery studio, headquarters and a retail store under one roof in SoHo, offering shoppers a behind-the-scenes look at Adler's ceramics process.
Surface brand Cosentino has reopened its City Center showroom in Manhattan following renovations. The 4,000-square-foot space has been modeled after the company's Atlanta and Chicago showrooms to include a design workshop, an augmented reality design space and a high-definition digital slab display.
Rhode Island
New York–based interior design firm Tori Jones Studio has opened its first store in New Shoreham. Located on Block Island's eastern shore, the shop's inventory includes a curated selection of antiques, art, home decor and more.
Homepage photo: Inside the new Bakes & Kropp Bay Harbor, Michigan showroom | Courtesy of Bakes & Kropp