Product Preview is a weekly series spotlighting the latest and greatest debuts in the marketplace. Check back every Friday for what's new and notable.
Summer has arrived and with it comes a covetable selection of feel-good releases. From energy-boosting performance fabrics to coffee tables crafted from salvaged trees, here are some of the most memorable launches from the past week.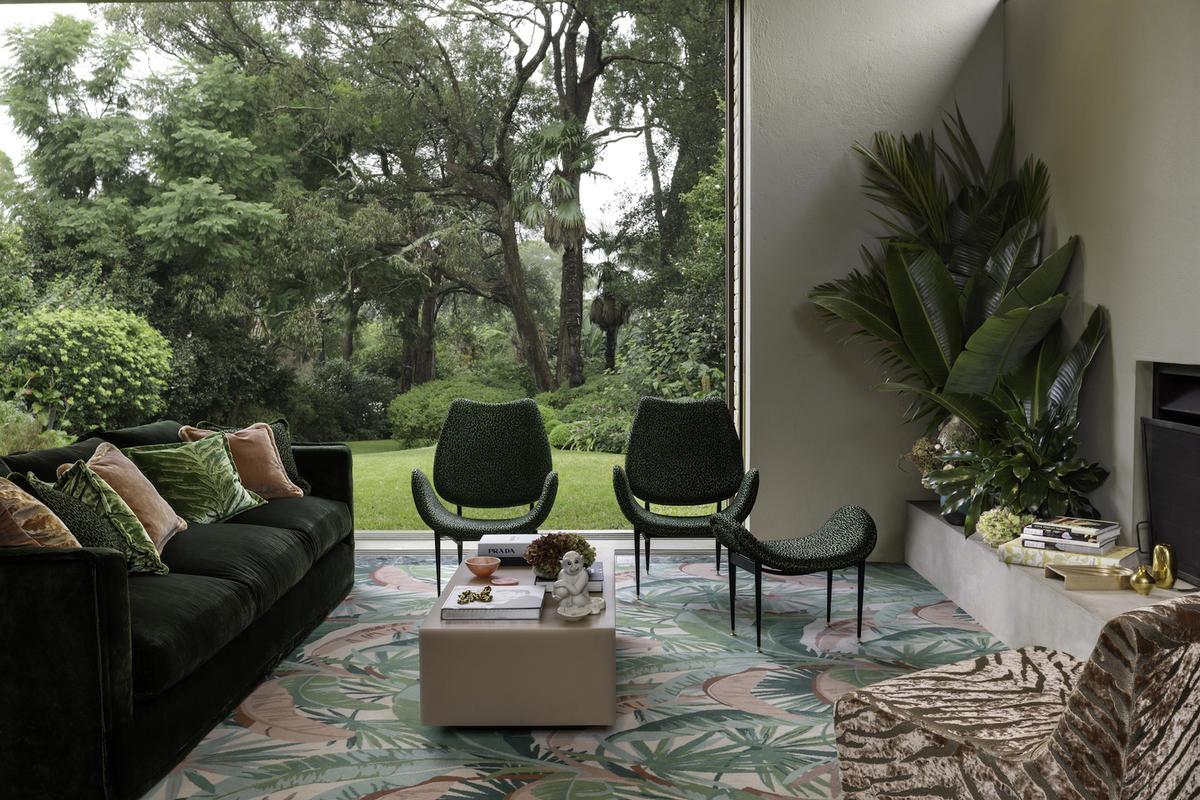 Courtesy of James Dunlop Textiles
Catherine Martin's latest line for Mokum is an homage to Elvis. Inspired by the glitz and glamour of 1970s Las Vegas and the legendary singer's Graceland home, the collection—dubbed The Royal Menagerie—offers more than four dozen maximalist textiles based on the costumes she designed for husband Baz Luhrmann's new biopic about the one-time King of Rock 'n' Roll, including the sublimely soft Monarque velvet and the lush palm-leaf-patterned Royal Peacock wallpaper.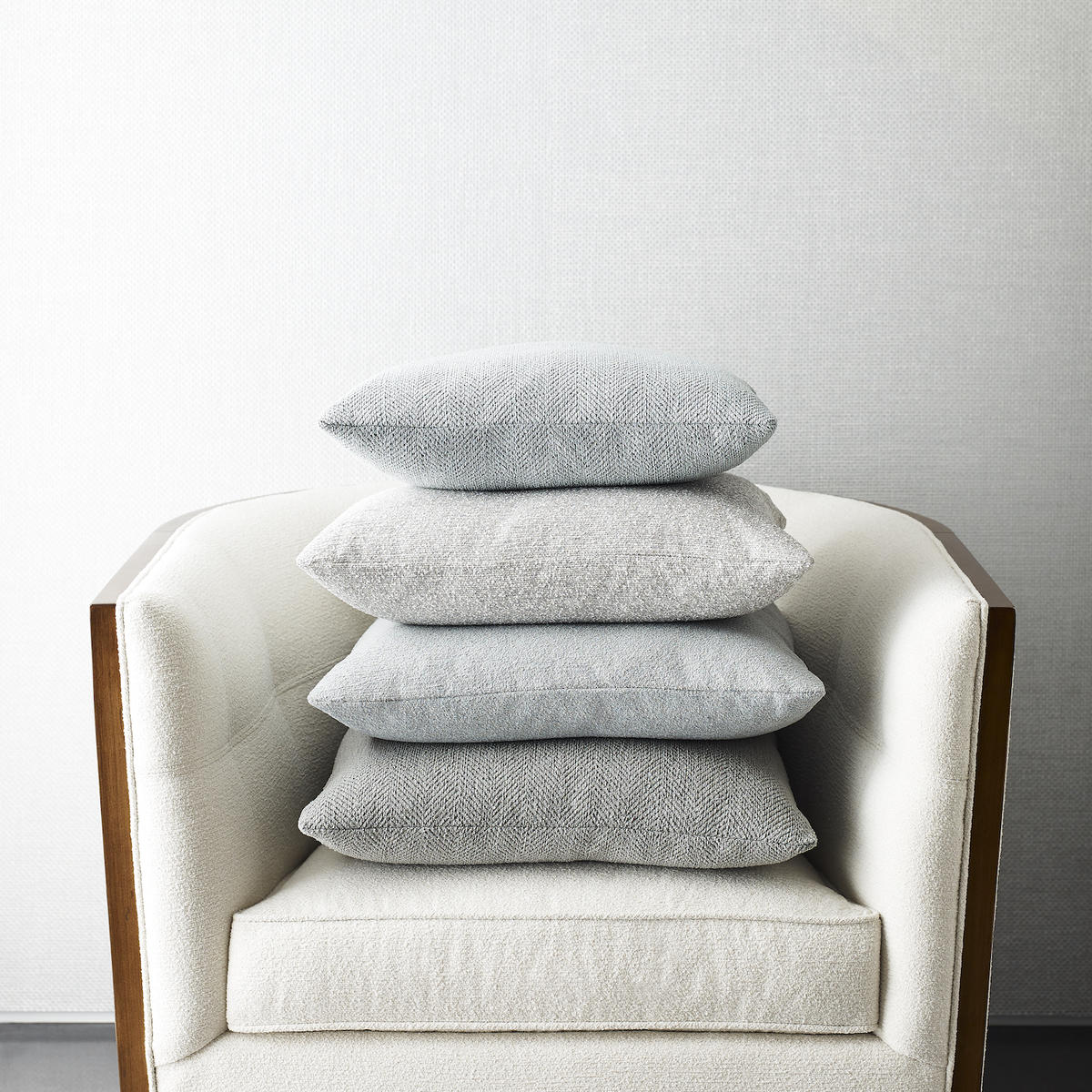 Kravet released its highly anticipated Wellness Textures collection featuring Crypton and Celliant upholstery. Crafted using a combination of natural minerals that are clinically proven to increase circulation and energy through body heat, the series offers four different performance fabric patterns, including the linen-like Wash Away and the chenille Namaste Bouclé, that are believed to boost everything from mood to productivity to quality of sleep.
Eskayel tapped multimedia artist and creative director Gordon Harrison Hull for an imaginative collab dubbed Vol de Nuit. Available as wallpaper or fabric, the whimsical design features a fanciful illustration filled with unruly lines and playful symbols, and comes in your choice of five colorways, including the ethereal, barely there Light Peach and the kaleidoscopic, rainbow-hued Multi.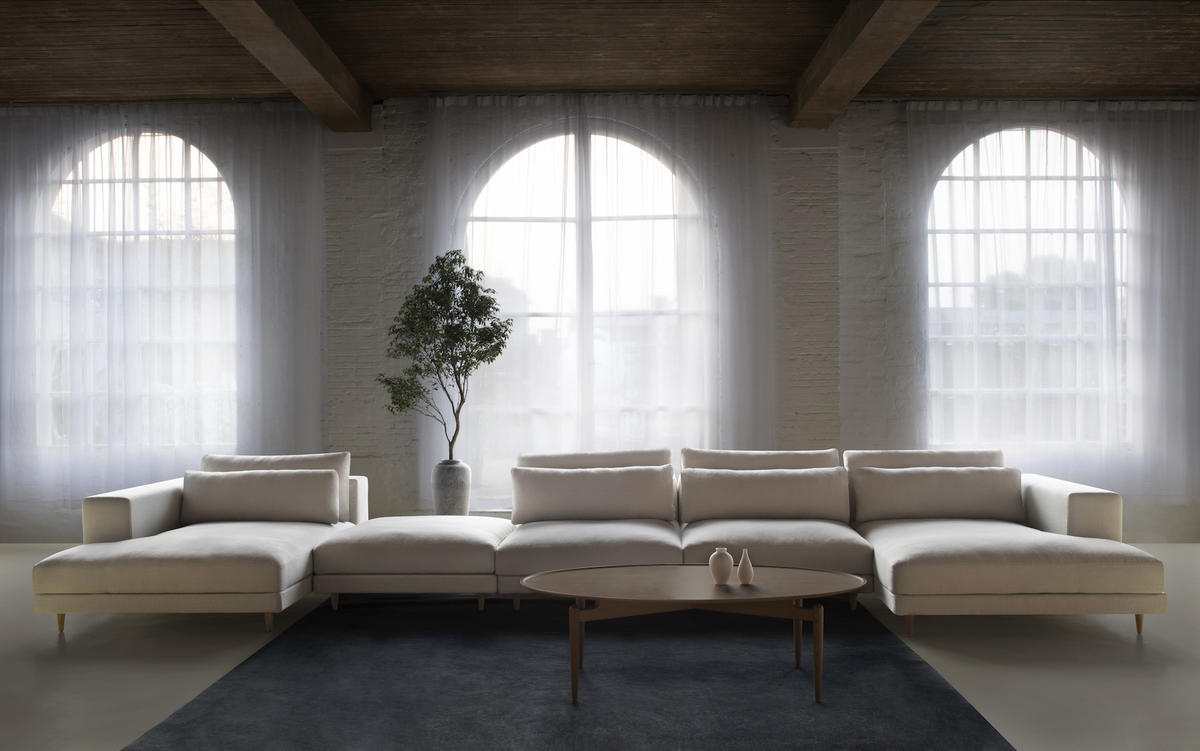 Courtesy of Stellar Works
Stellar Works launched two super sleek collections by Danish brands Space Copenhagen and OEO Studio. The former features the modular Atelier sofa with deep armrests that moonlight as built-in side tables alongside a modern safari-style chair, while the latter offers Aya, a minimalist dining set distinguished by clean lines and slim wooden silhouettes.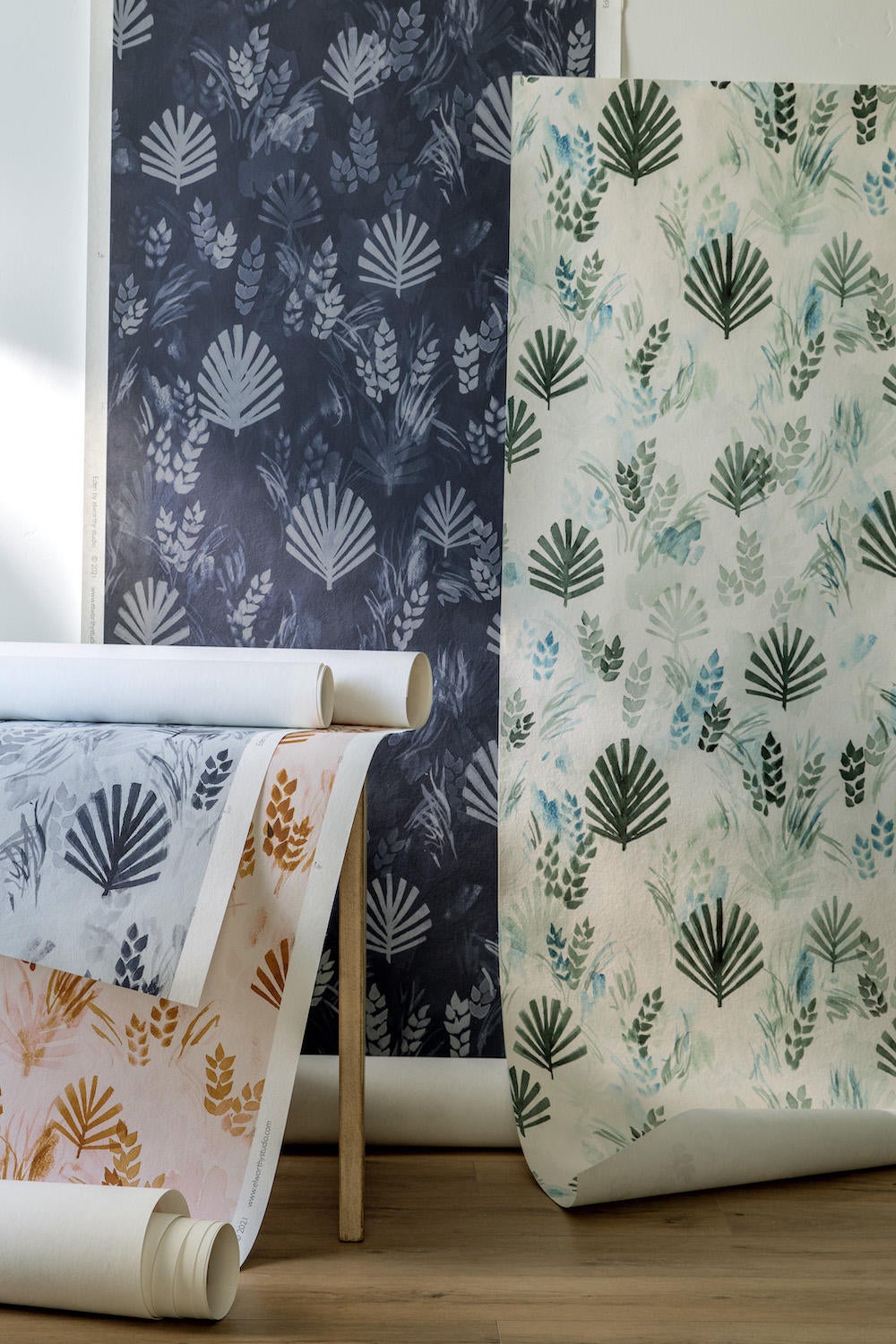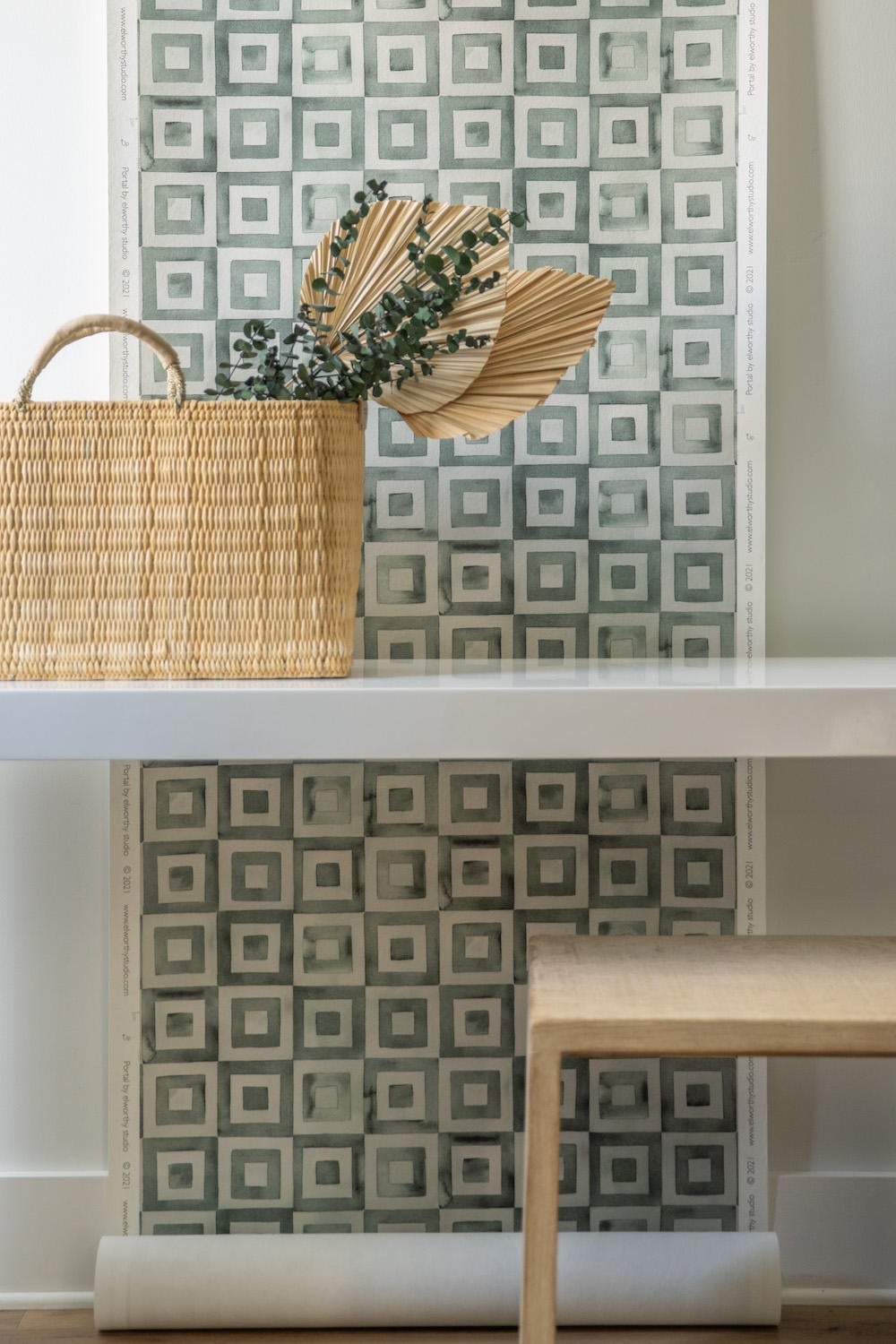 Elworthy Studio debuted a dreamy line of wellness-minded wallpapers titled Altered States. Informed by the modern field of color psychology, the series features two graphic watercolor patterns, Eden and Portal, in nine earthy hues that are believed to have healing properties, including indigo, jade and terra cotta.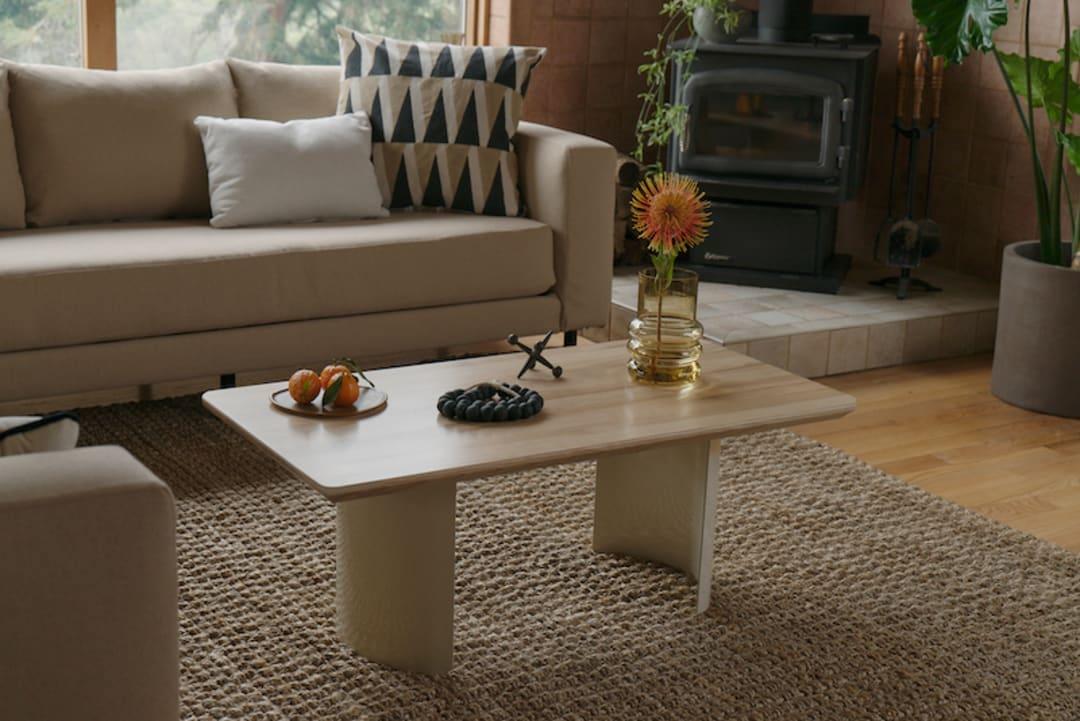 Sustainable furniture brand Sabai introduced an eco-friendly design called the City table. Created in partnership with Baltimore brand Cambium Carbon, the coffee table boasts a recycled steel base with arc-shaped legs and a solid ash-wood top made from fallen trees that would have otherwise ended up in a landfill.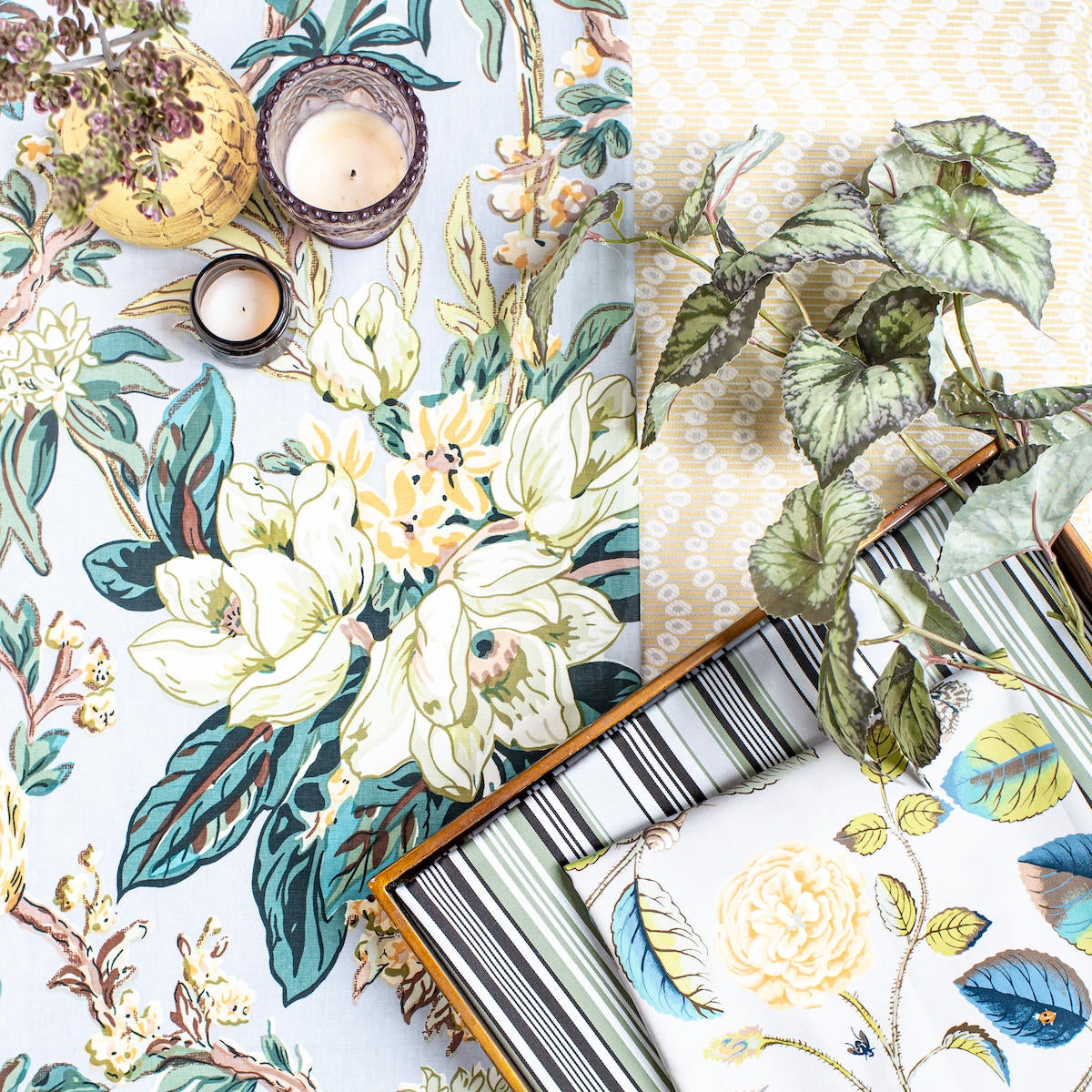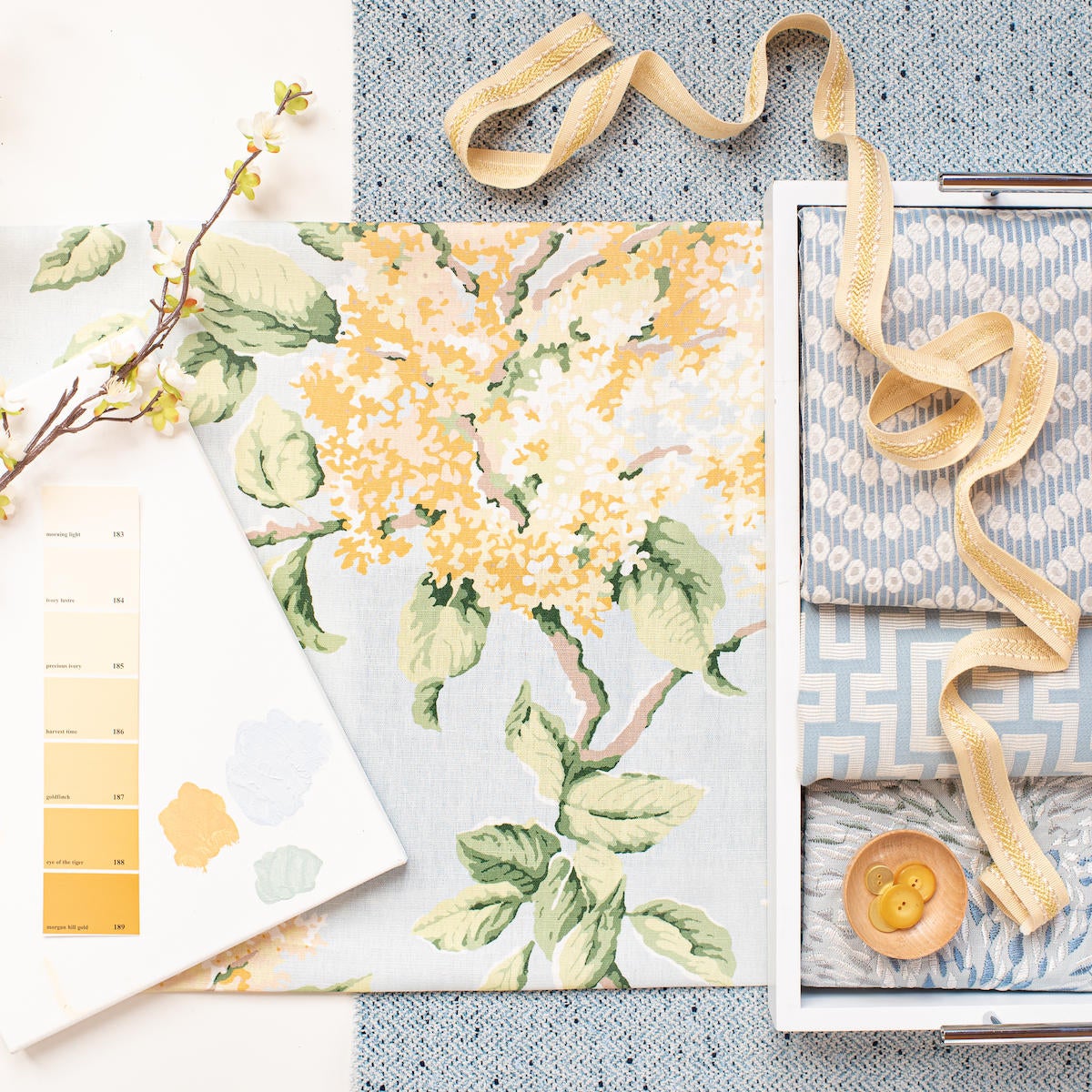 Bassett McNab unveiled its annual fabric collection, Woodlands. A love letter to nature and all its splendor, the series is anchored by three botanical designs complemented by eight coordinating patterns in multiple colorways, such as the flora-and-foliage-clad Lilacs, the butterfly-accented Wandering Rose and the geometric Panorama.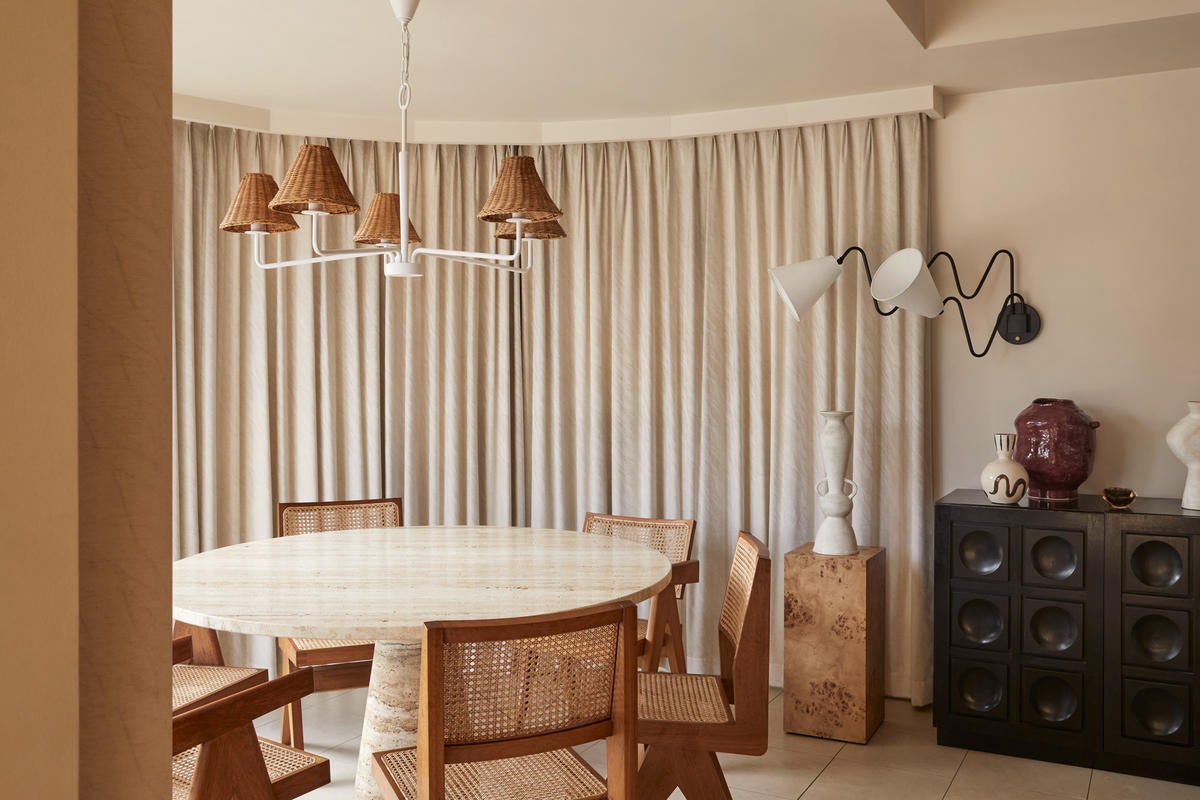 Mitzi premiered its latest Tastemaker collaboration with Tali Roth. The fashionable collection features 23 sculptural lighting pieces created by the Australia-based designer, ranging from daisy-shaped flush mounts and wavy-armed sconces to perforated pendants and chandeliers with woven rattan shades.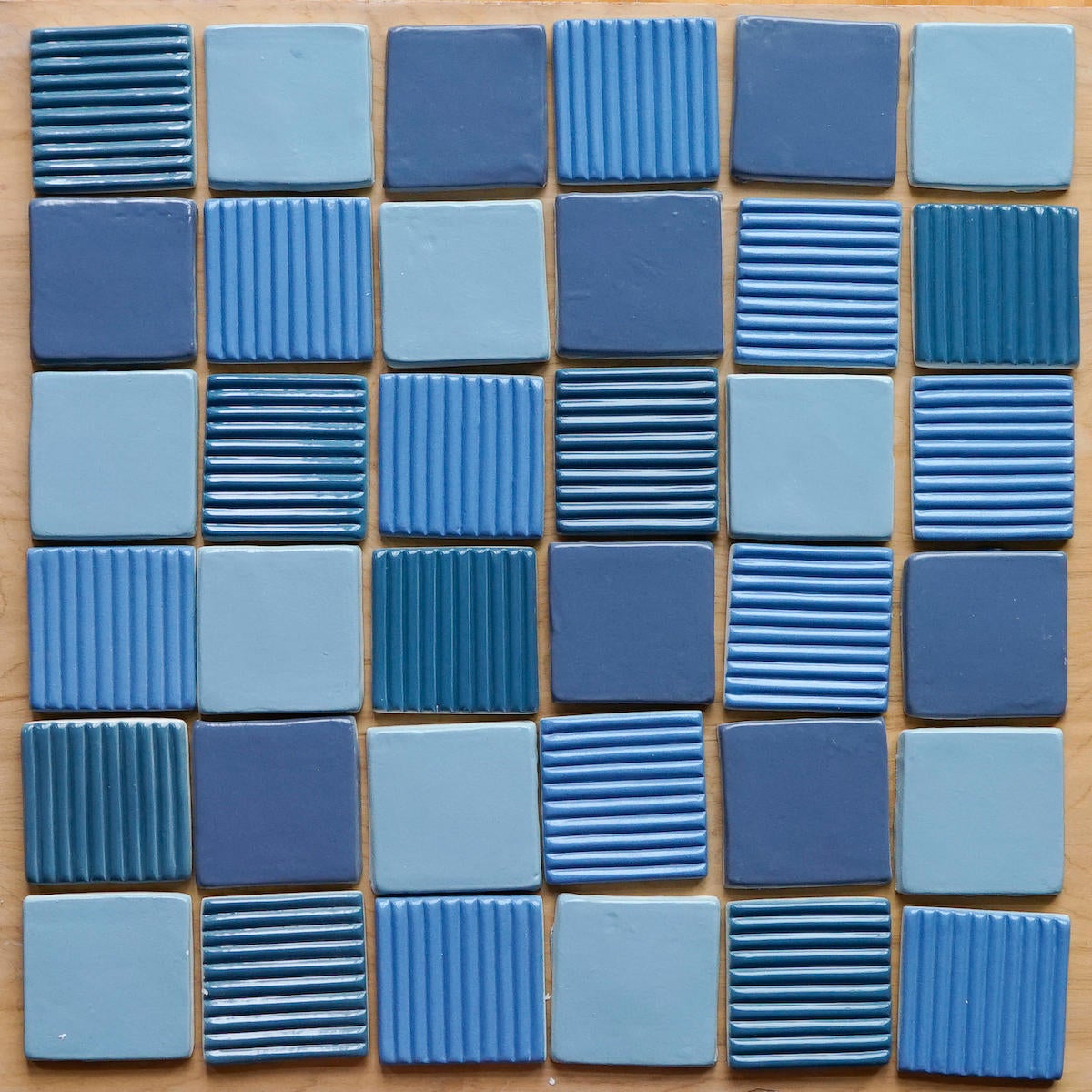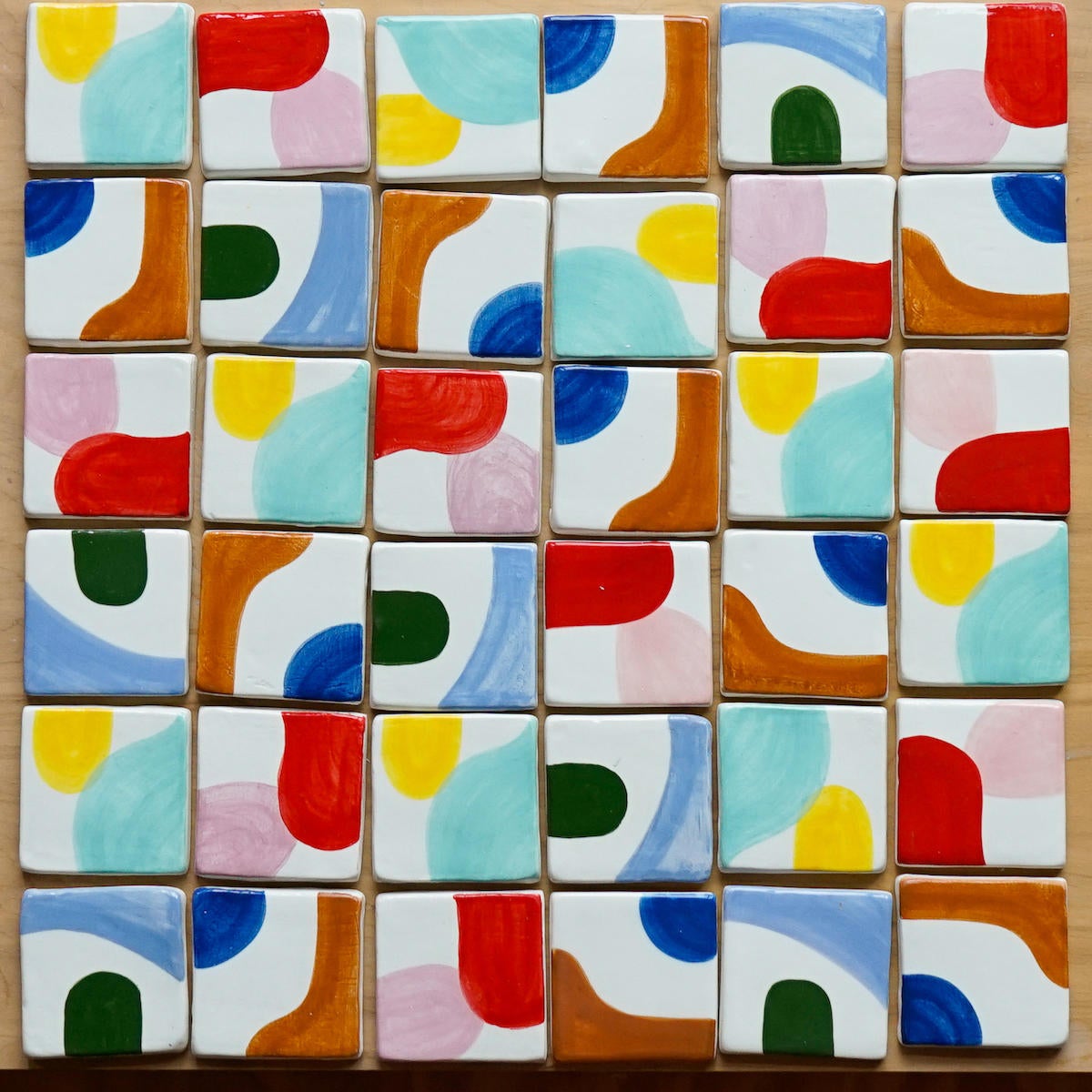 Ceramist Helen Levi teamed up with José Noé Suro of Guadalajara, Mexico–based brand Cerámica Suro for a characterful collaboration. The exclusive collection consists of two distinctive clay wall tile lines, each available in multiple patterns and colorways, including the hand-painted Color Field and the embossed Corduroy.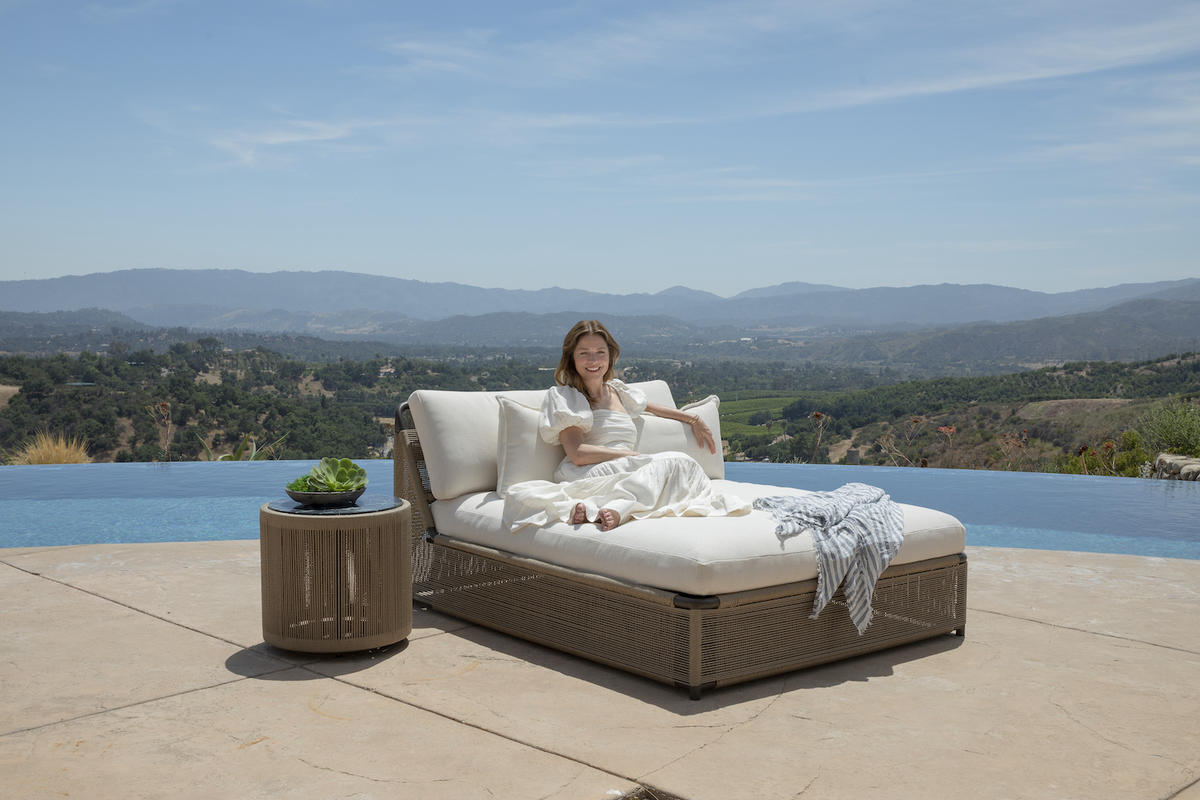 Kara Mann collaborated with Australian furniture brand Harbour on a line of fresh alfresco designs. The collection, named Formentera, spans 12 Mediterranean-style outdoor furnishings punctuated by contrasting materials and woven-cord-wrapped frames, including a round verde marble–topped side table and an oversize upholstered daybed that's roomy enough for two.