Design enthusiasts will only have 14 days to scope out the Hamptons' newest showhouse. Doors open to the three-level Summer Show Home in Water Mill on July 29, and collaborators Farrell Building Company and design firm Farrell Home have curated quite the roster of participants.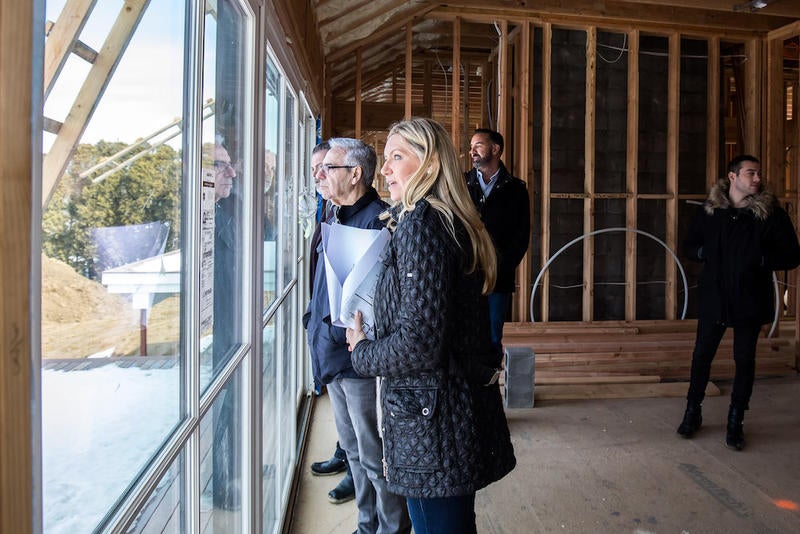 Participating in—let alone overseeing—a showhouse is no seamless endeavor. "It is definitely no easy undertaking, but it is one that is gratifying, challenging and exciting," says Kristen Farrell, owner and interior designer at Farrell Home, which is overseeing the entire showhouse project.
"For years, I'd been working on home staging, in addition to everything else at Farrell Building Co., and always valued when a client would walk into a property a say 'Wow, I feel something really special here... and I want it now.' They would either see a room as a whole, or perhaps a sofa or paint color, and want that instant accessibility," says the designer. "So, I thought that by merging my love of design, aesthetics and client relations, that I could launch my own Kristen Farrell Home brand, where we could offer these amazing products, such as furniture from Mitchell Gold + Bob Williams, or custom KFH paints from Sherman-Williams, to our clients."
Let's be clear: This isn't your average showhouse. Rather than highlighting the work of selected interior designers, the Hamptons Summer Show Home is about showing off the latest products from partnering brands. "Our clients want effortless luxury and simple sophistication. The Show Home represents the 'best of the best' in design, building and furnishing," says Farrell.

The 'best' she's referring to will come from the likes of corporate partners Mitchell Gold + Bob Williams, Baldwin Hardware, Samsung, Sub-Zero/Wolf, Newport Brass Plumbing and The Shade Store. New offerings from Harbour Outdoor, Arteriors Arteriors and Sherwin-Williams Paint will also be featured within the modern residence.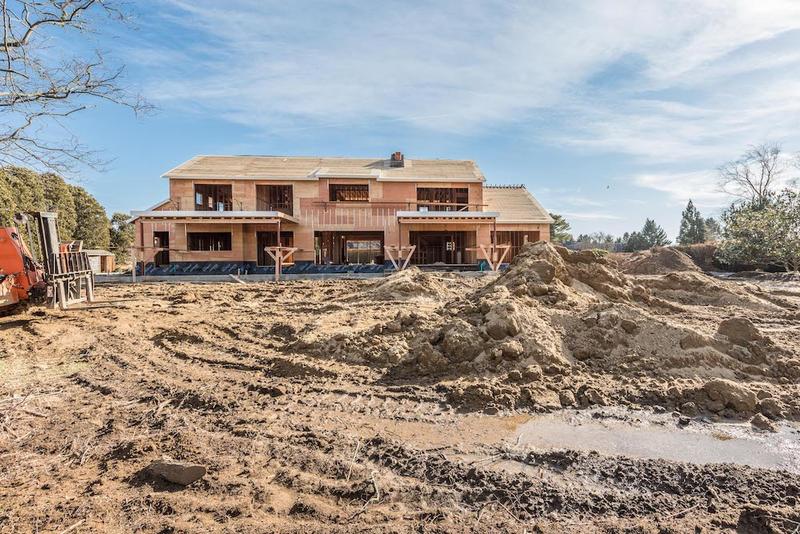 "I try to see every project I take on as one that I could potentially live in. I value the functionality of a house as much as I value the beauty of it—often times those lines are overlooked or blurred," says the Hamptons-based designer. "I wanted to keep this Show Home fresh and clean, bright, welcoming, and above all, a place where anyone could walk in an imagine themselves living there. So far, it's really coming along wonderfully."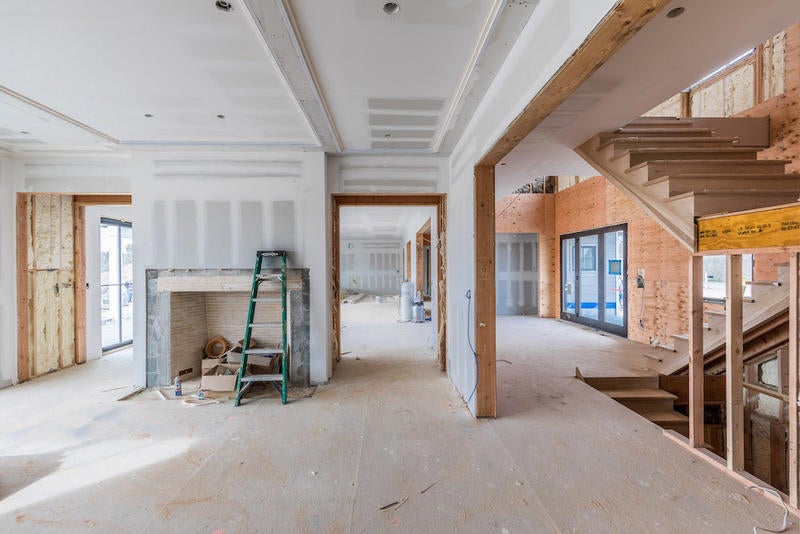 The Hamptons Summer Show Home does share a few similarities with the traditional showhouse concept, though. On view will be the work of eight interior designers, selected by Luxe Interiors + Design to use raw surfboards as custom art canvases. Each surfboard will be auctioned off after the showcase, with proceeds supporting local charities Kate Kares and the Sustainable Furnishings Council.

The Water Mill estate will be for sale following August 12, the closing date of the public showhouse.