The Wakefield Design Center—the 7,500-square-foot Stamford, Connecticut, center that encompasses brands like Hickory Chair, Arteriors, and Cowtan & Tout alongside newbies like Adriana Hoyos Furniture—is celebrating its second decade this year. George Snead, owner of the design center, shares its history ... and tells us what's next.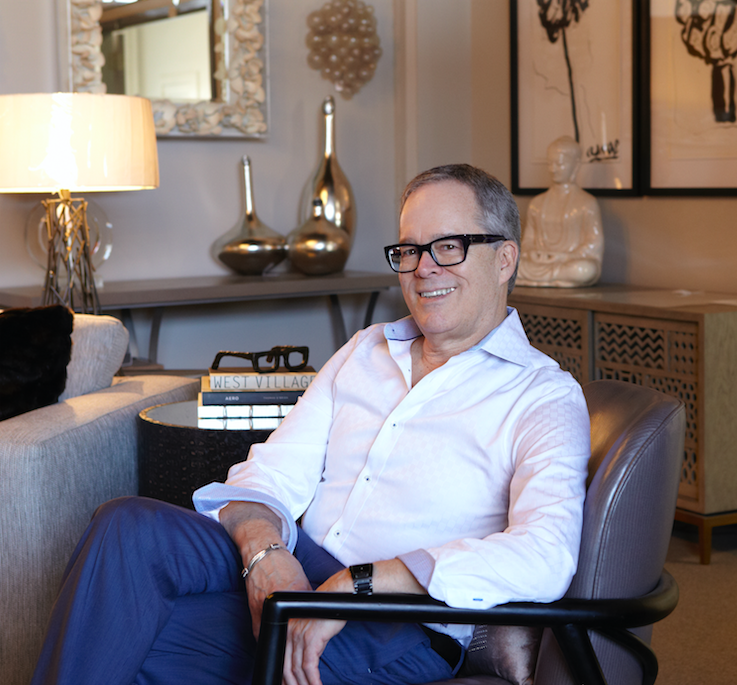 Originally, the design center focused on "finishing touches." We stocked a lot of artwork, lamps, pillows and accessories. Merchandise was simply warehoused and stored on shelving units. There were no vignettes and little attempt at romancing the product. There was very little on the floor in terms of upholstery or case goods. We were originally about 1,500 square feet. We had a great resource library. Designers placed special orders through us and used us for the "finishing touches" on their products.
Two years in, we realized designers needed to sit on samples of vendors' upholstery and wanted to see the quality of manufacturing and the finishing level on case goods, so we started to order samples for the floor. There was still only a slight attempt to romance the product.
Over time, the concept has snowballed. We look like retail on steroids. We have curated vignettes everywhere, and have spread out over three floors in the old Phillips Milk of Magnesia factory. We currently occupy about 10,000 square feet. Oddly enough, we still do the same main things we did 20 years ago: Specify and place special orders for designers and help them with "finishing touches." Of course, now we will help suggest products for a whole house based on the designer's floor plans and inspiration boards … and "finishing touches" could actually be an entire room off the floor.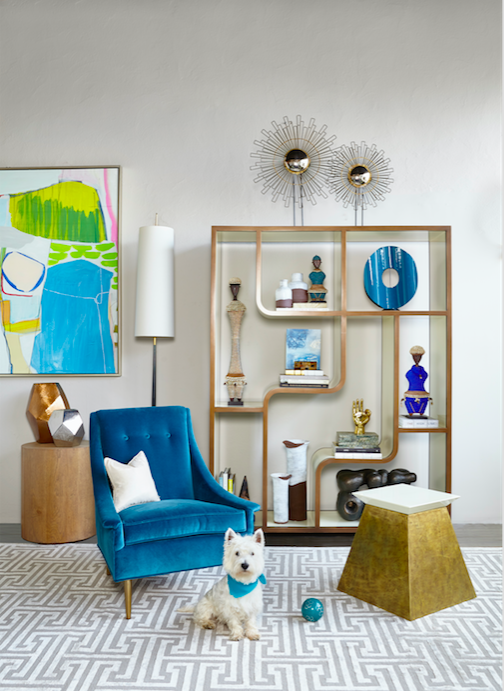 We connect with designers in a multitude of ways: Print ads in the major Fairfield County shelter magazines; events held at Wakefield in conjunction with those magazines; events sponsored at Wakefield by our vendors; ASID events for CEU credits; designer showhouses; and strong word of mouth.
[As for] new vendors and initiatives, we are opening our new Custom Area, featuring eight of our vendors. Our tag line is: If you can draw it, we can build it (this refers to case goods, not upholstery). For our 20th anniversary, we will host a party at WF to thank our vendors and designers for their support over the years.
New vendors we are excited about in the upcoming year include Harbour Outdoor Furniture, Verellen Upholstered Furniture, Bolier Furniture and Adriana Hoyos Furniture.