With the debut of its first international showroom, a grand anniversary and the welcoming of a new generation to the family business, decorative lighting and furniture brand Arteriors has a lot to celebrate.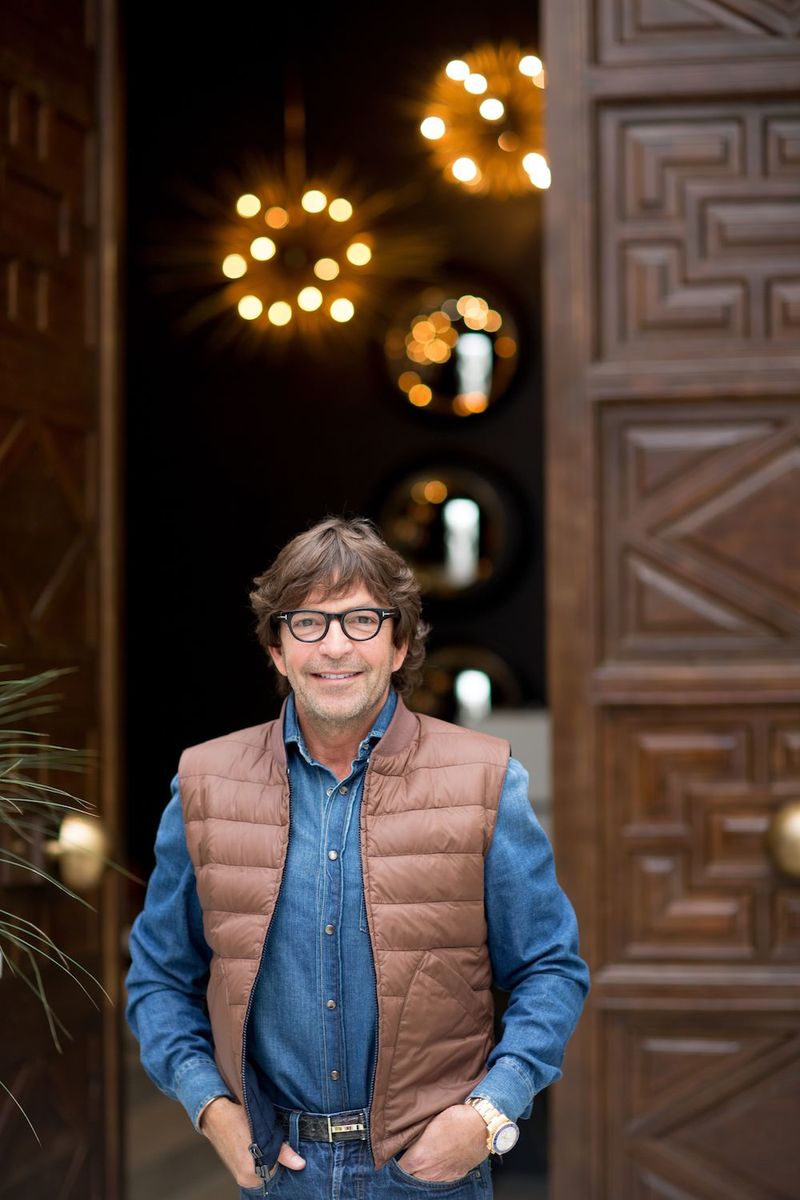 It's an exciting time, says Arteriors founder and creative director Mark Moussa, for a company that got its start in Dallas 30 years ago. Reared in "Southern traditional" style, Arteriors's creative direction evolved alongside Dallas's design community, as both welcomed global perspectives. We caught up with Moussa to learn more about how Southern roots have influenced the company, his leadership practices and the plans for the brand's next 30 years.
Congratulations on 30 years! Can you take us back to when Arteriors was just setting roots down in Dallas?
I'm a Dallas native who has lived within a 10-mile radius my whole life. I was always interested in fashion and art, but I didn't start focusing on products and interior design until I began traveling overseas for my dad's accessory import business. I learned a lot from him and when I was 29, I launched my own accessories business out of a 5,000-square-foot warehouse in what is now the Dallas Design District, which at the time was a far cry from the elegant upscale location it is today!
We are now in our fourth Dallas location, looking for an even larger space. In those early days, there were three employees including me. Today, we employ over 165 talented people and are considered a luxury provider of lighting, furniture and decorative accessories to the design trade worldwide. We have grown in ways I never would have imagined 30 years ago.
Over the past three decades, we've opened Arteriors showrooms in Los Angeles, New York and as of this month, our first international location, in London—but Dallas has always been our headquarters. In 2015, we opened our flagship showroom on Dragon Street, right in the heart of the Dallas Design District, and it has truly felt like a homecoming.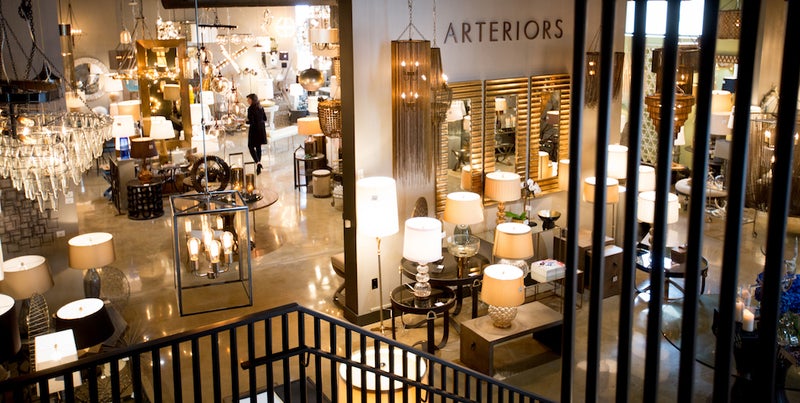 How has the Dallas market influenced the brand's creative direction?
When we started Arteriors, my design aesthetic was steeped in what can only be called Southern traditional. I grew up in a home where European antiques lived next to Americana pieces from my mom's family. I have a great appreciation for history and tradition and have always embraced the idea of Southern hospitality. As the Dallas art and fashion scene evolved and become more international, so did our designs. Having access to some of the best art in the world has definitely inspired me to infuse artful design elements throughout each Arteriors collection. It's the thread that connects each collection to the next.
Have any Southern values shaped your leadership practices?
In the South, it's all about personal relationships that extend beyond business. Developing authentic friendships with business partners and peers is something I fully embrace. Some of my closest friends are people I've worked with through the years.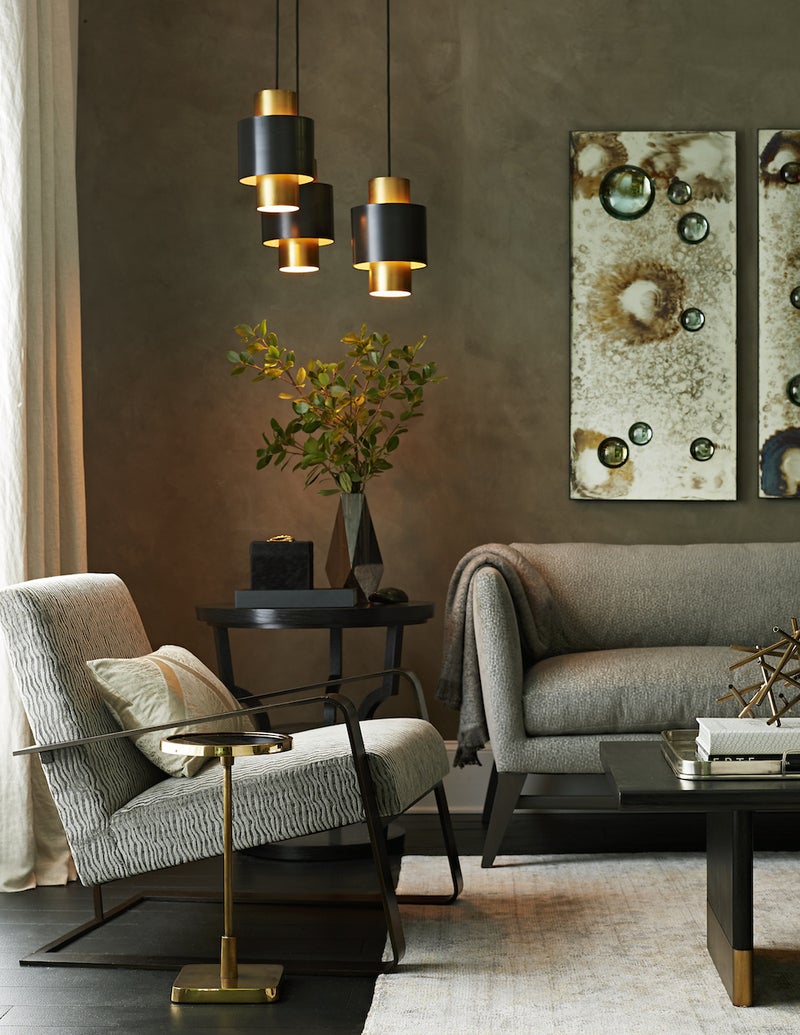 Does Arteriors still maintain a strong presence in Dallas?
Absolutely—we have a 270,000-square-foot warehouse in Carrollton, and our ... flagship is in the Dallas Design district. We bought and built this showroom as the area was transitioning into the design mecca it is today. It's always been a hub for artists and visionaries, but to see and be a part of the commercial growth has been incredible.
What's next for the brand?
Our customers love our products and want to see more options—whether it's offering customer favorites in alternative sizes or introducing more damp-rated designs, we'll continue to lead with brilliant lighting and layer in furniture, wall decor and accessories. I love beautiful detailing and continue to approach each collection with the idea that art is in the detail, focusing on quality materials, finishes and textures.
With the recent launch of our London showroom at Chelsea Harbour, we continue our commitment to global expansion. We're excited to grow roots in the London community and tap into the international audience the city draws.
As we enter our fourth decade, I'm more motivated than ever. Working alongside my daughter, Mackenzie, and son, Tanner, has reenergized me. Reaching 30 is a major milestone, but what's most important to me is creating beautiful products for our customers and working alongside my family every day, in the city where it all started, Dallas.