Ten years ago, an interior designer with an Instagram account was a novelty. Now, a robust social media presence is table stakes. The same is rapidly becoming true for e-commerce side hustles—what was once a rarity is rapidly becoming de rigeur.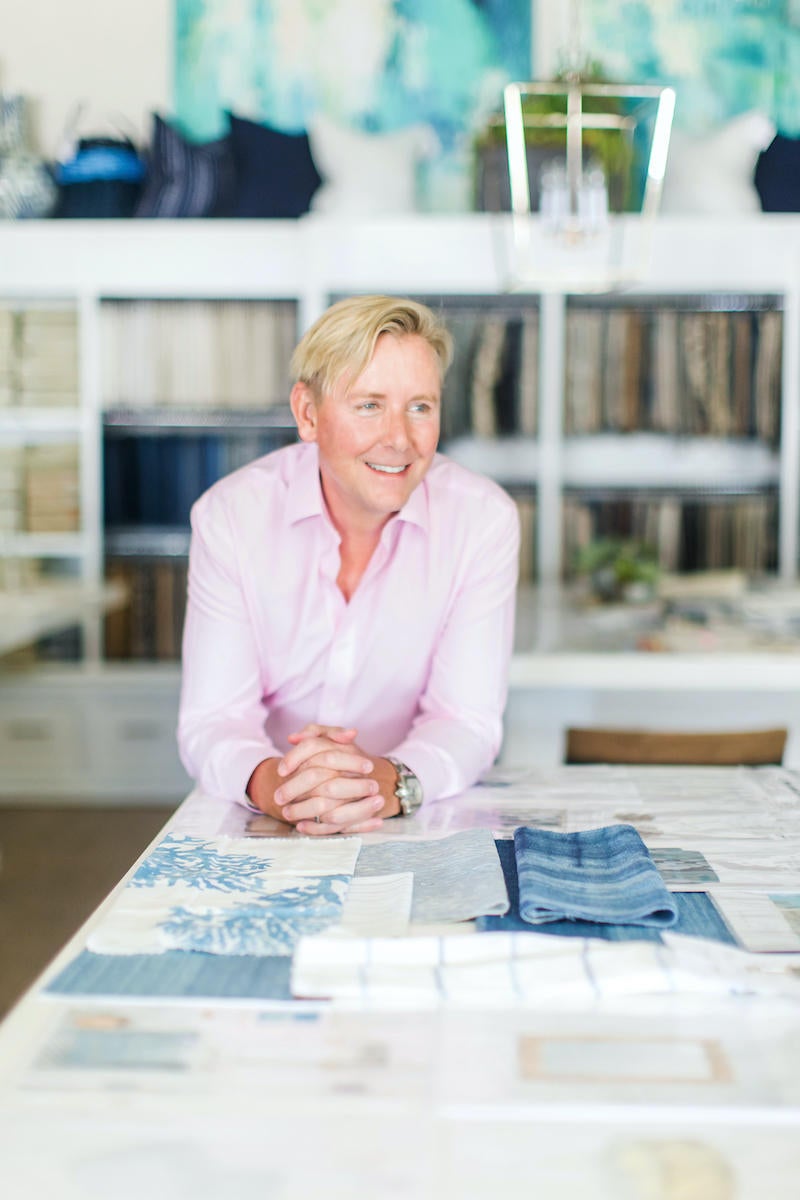 Courtesy of Barclay Butera Interiors
An off-the-cuff and very incomplete list, in no particular order: Meredith Heron sells her rug collection, Charlotte Moss sells china, Kara Mann sells cleaning implements, Syd and Shea McGee have their empire, Justina Blakeney has Jungalow, Alessandra Branca has Casa Branca, Commune sells ceramics, and Amber Lewis has Shoppe.
Now, California-based designer Barclay Butera is the latest designer to debut an e-commerce site—an eponymous digital boutique that sells everything from $15,000 crystal chandeliers to decorative magnifying glasses. "You can spend $20, or you can go on the site and spend $20,000," he tells Business of Home. "There's something for everyone."
Butera's entry into the e-commerce game is notable for a few reasons. For one, it's hard to think of a designer who better represents the traditional version of success than him. With a large firm, three showrooms and a baker's dozen of licensing partnerships, he exemplifies what a thriving designer business looked like in the pre-Internet age. His shop is further proof that designers of all career levels are seeing undeniable opportunity online.
Butera's e-commerce site also stands apart for its depth. A veteran product designer, boasting collections across a wide range of categories and vendors, he is essentially a one-man department store. Though his online shop curates other makers into the mix, his lines alone provide a sizable selection, including bedding from Eastern Accents, furniture from Lexington, textiles and wallcoverings from Kravet, lighting from Bradburn Home, rugs from Jaipur Living, and decorative accents from Napa Home & Garden.
"When I first started my showrooms, I said, 'Make sure everyone walks out with a candle.' That's the least expensive item that gives customers an emotion," he says. "They're going to burn that candle and think of me every time they burn it. That concept applies here. If someone is buying smalls, when they have the money to furnish a bedroom, they're going to come to me."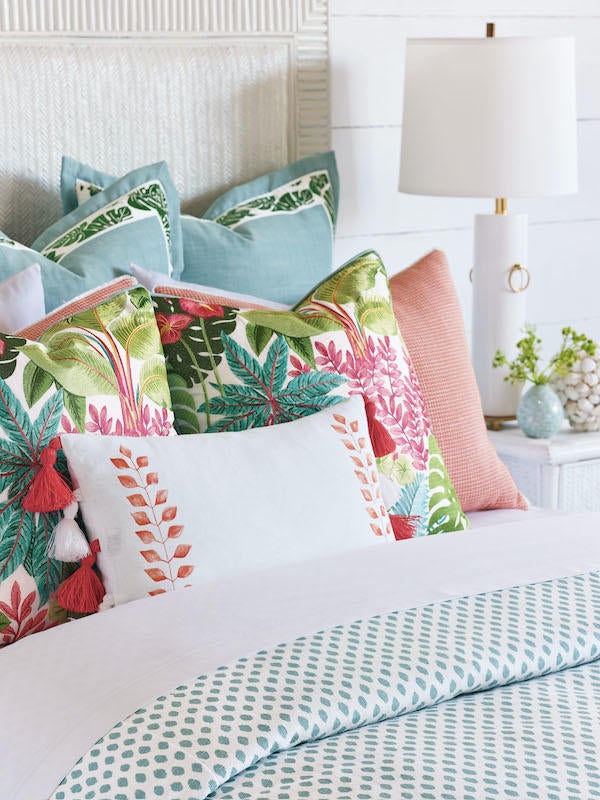 Courtesy of Barclay Butera Interiors
The shop, launched in time for the holidays last year, operates mostly through drop-shipping, though Butera's company stocks some of the smaller accessories itself. It's too early to pick out trends, though there are a few individual winners—lighting and accessories do well, and Butera says that he sold 500 of a particularly popular Christmas tree ornament. Thus far, he says he's been pleasantly surprised to find no discernible demographic pattern that fits his customers: "It's millennials on up, and men and women both."
E-commerce plays are often a prelude to making more of your own stuff. You've gone to the trouble of acquiring customers and getting them into your world, the thinking goes—why not make a bigger margin? Interesting, then, that Butera isn't headed that way.
"I've been in manufacturing before; it's not what I do. I try to focus on where my strengths are—curating the selection on the site, and the vision inside of my head," he says. "Rather than trying to make product, I leave that to the vendors and my own licensing partners. They sell my designs, and I design for them. It's a win-win."
Nor is Butera planning to ditch day-to-day projects and become an e-commerce entrepreneur. The site currently makes up only a very small part of his business, and while he says it has grown exponentially in these early months, even if it were to get much, much bigger, it will never eclipse design work.
"It's really important that I have diverse income streams," he says. "We don't know what direction things are going to go, so I really like the idea of having more than one source of revenue. But I don't think I'll ever stop designing."
Homepage photo: Courtesy of Barclay Butera Interiors