Meredith Heron wasn't finding what she wanted. The Toronto-based interior designer would go to rug showrooms and encounter a sore lack of options that satisfied her love of inventive patterns and risk-taking imagery. Many designers would have explored licensing or maybe had a few custom pieces made and called it a day—but many designers are not Meredith Heron.
"I don't usually take the easy path," she tells Business of Home with a laugh. "I'm the kind of person who goes on vacation and comes back with a rug collection."
Admittedly, the resulting collection—a compelling "something for everyone" mix of geometric patterns and dazzling figurative designs—took a bit longer than one vacation to pull together. The process started with simple curiosity as Heron began looking into the somewhat opaque world of the rug business. What she found surprised her.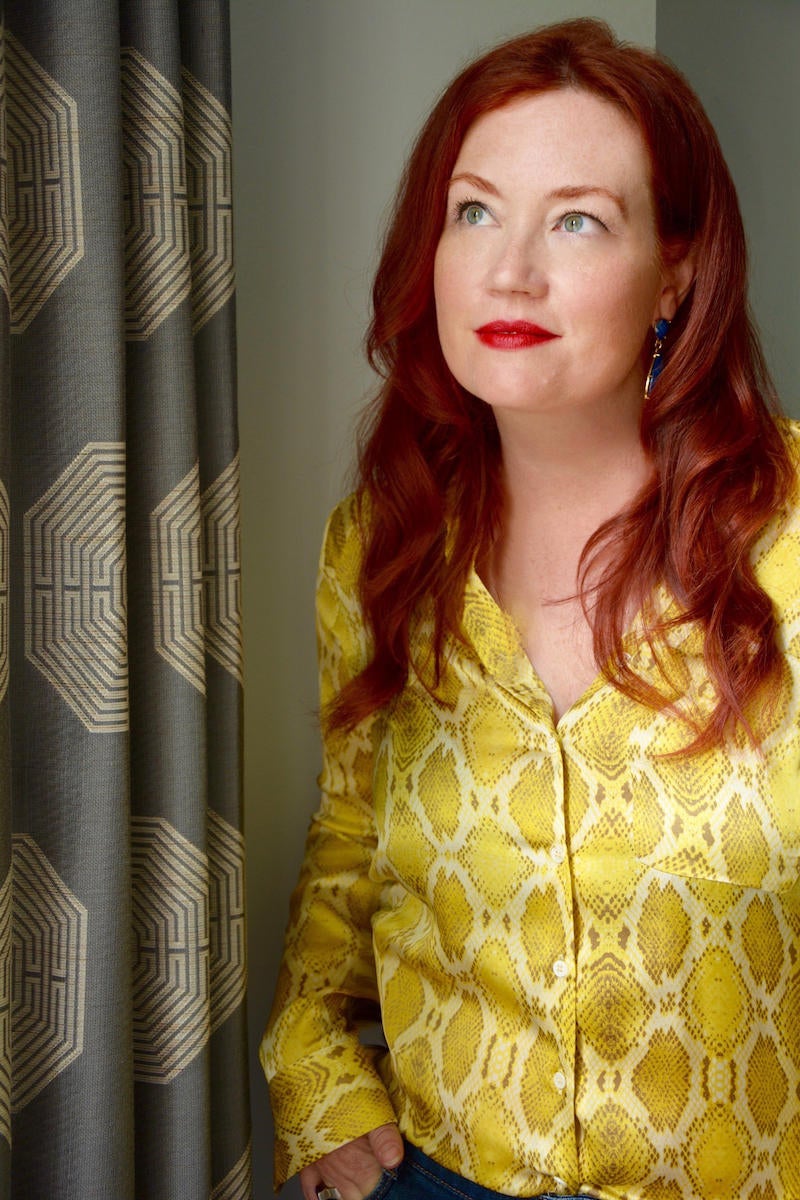 Courtesy of Meredith Heron
"I often found going into rug showrooms intimidating. I didn't know what I didn't know. People would talk about knot counts and I'd get all flummoxed like, 'Well, is that a good knot count? How do we know?'" she says. "I started to learn about different weaves and understand the industry, which is a series of middle people and agents and agents who have agents."
After working with a manufacturing partner on a few one-off pieces that went well, the relationship grew, and Heron decided to turn it into a business—one that would cut out the intermediaries and sell direct to consumers online. The result? High quality at a lower price point. The rugs are hand-knotted as opposed to hand-tufted ("hand-tufting" is a somewhat misleading term, as the tufting is done with a gun), and designed to last 50 years instead of five or 10.
The prices, Heron says, are significantly less than what you might find in a showroom in a major city. Interestingly, she's opting to publish prices on her website, without a trade discount. "The price is the price—but these are a manufacturer's prices," says Heron. "We could have inflated prices and given a [trade] discount, but we wanted to be transparent." Designers can customize from the collection, allowing them to create a margin; volume, too, can lead to a discount. Though her website only launched last week, Heron has already sold several rugs—largely through designers seeing the pieces on her Instagram.
Heron's disruptive business model isn't an altogether unfamiliar play in this day and age. What's unique is that most of the time, the disruptors are a few guys crammed into a WeWork in Silicon Valley. Heron is very much a full-time interior designer with a busy roster of clients spread out over North America. Advancements in e-commerce technology (Heron uses Shopify for her site), the relative ease of international shipping, the speed of communication—all of these factors have broken down an historically high barrier of entry into manufacturing.
Given that an individual designer can create, manufacture, sell and ship their own line, it begs the question: What does that mean for the future of licensed collections? Heron herself didn't even consider it. "I did do a fabric collection and a wallpaper collection with a brand some years ago and it was very dissatisfying [because] I had no control," she says. "Our vision for marketing didn't align, nor did their budget to do actual marketing of any kind align. If you get into licensing, you've agreed to go into business with a partner who has all the control and you don't have any. It's [just] an ego trip. [At the time] I thought it was great, I thought this meant I was stepping up in the world, but at the end of the day it didn't tick any of the boxes."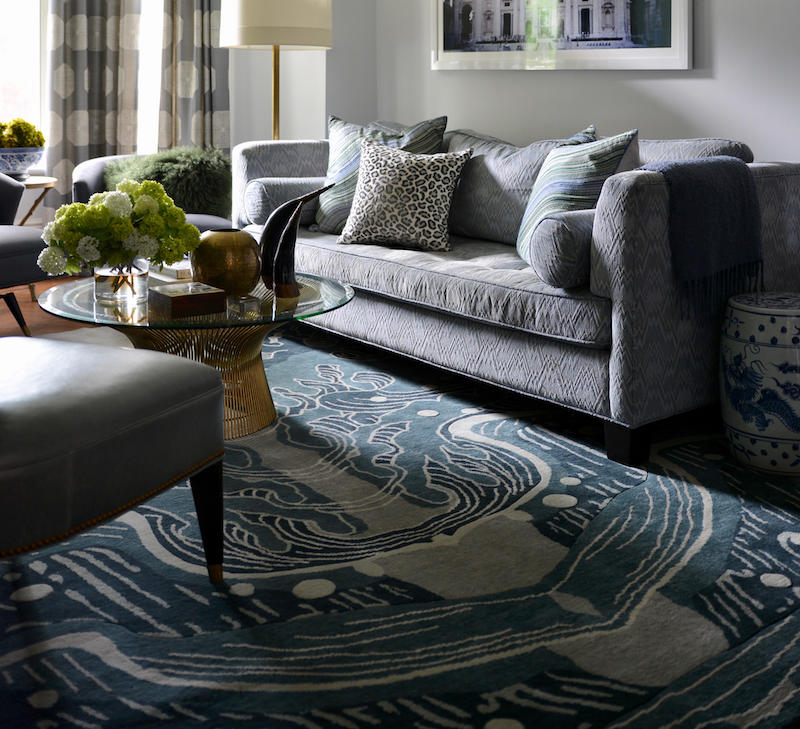 Meredith Heron Collection
Heron is hoping that other designers, in addition to buying from the collection, will consider following in her footsteps. Once the process has been up and running and finessed, she's planning on inviting other designers into the fold, allowing them to tap into the supply chain she's put together to create their own collections.
"I think there's an opportunity to educate and elevate an industry," says Heron, adding that the rug industry is rife with high-pressure sales tactics, confusion and misinformation. "A lot of [rug manufacturers] talk about using Indian wool, but in North America Indian wool is dry and brittle and it will shed more, and your clients will think that the rug is defective. … That's why we use New Zealand wool, because it has higher lanolin content."
Heron pauses.
"Believe me, I have curly hair, I know about lanolin content," she adds with a laugh.