When asked about the history of Canadian taste, Toronto-based interior designer Philip Mitchell laughs before he speaks. "Things were very beige here, for a very long time. But that's changing."
Many would argue it already has changed. Toronto is a thriving international city, full of boutique hotels and destination restaurants. Scrolling through Instagram accounts of popular Canadian designers, one would be hard-pressed to say which side of the border they're from (give or take a canoe or two). Canada is a cool, increasingly cosmopolitan country. Still, many American manufacturers don't maintain a strong presence there, which made it a slight surprise when New Jersey wallcovering institution Phillip Jeffries opened a local operation in Canada this year. The firm's experience is a case study in the challenges and rewards that await companies looking to head north.
Courtesy of Phillip Jeffries
President and owner Philip Bershad told Business of Home that his decision to open a Canadian branch was motivated by a number of factors, ranging from the burgeoning design scene to the potential size of the market. The sheer goodwill he experienced when visiting designers in Toronto also played a role. "We felt that there was a very vibrant design community there, it's given us a warm embrace, and we wanted to be there to support it."
Bershad is starting off small, opting for a team of traveling sales reps instead of a central showroom. But even without a brick-and-mortar location, the task is a serious undertaking. "Everything from opening a bank account, customs, setting up a payroll in a different country, the list goes on and on. It's almost like starting a new business," he says. "When we first went up to Toronto, we literally had no idea who our clients were." Difficulties like these help explain why so many American companies have historically relied on local showrooms to sell their wares in Canada.
For those who brave the border crossing, the potential benefits are many. Bershad says cutting out the middleman has lowered Phillip Jeffries' prices and cut down on shipping times. Just as importantly in an era of instant gratification, it allows the company to offer its new products without any time lag. "Before, our new lines often wouldn't be available in Canada for three to six months after they were released in the states," says Bershad. "Now, day one, it's available in New York, Montreal and Toronto simultaneously."
Going direct also gives companies a chance to make a stronger connection with an eager audience. Many Canadian designers told us that awareness of American products is rarely a problem, but accessibility can be a deciding factor. "It's become such a global world, at a certain level you know about everything," says Brian Gluckstein, a Toronto-based designer with a line of home furnishings sold through Canadian department store chain Hudson's Bay. "But being able to conveniently show clients the product in person makes it so much easier."

Canadians are a little hesitant to show off, but they like to spend money on quality, and they get interested in the story behind the product." —Meredith Heron
And though Canadian designers can be fiercely proud of their homeland, many welcome American manufacturers with open arms. "There's not a lot of local competition for a company like Phillip Jeffries," says Toronto-based interior designer Meredith Heron. "In general there's very little manufacturing for high-end design in Canada. We have some beautiful furniture makers, but textiles are lagging behind." She says the market is ripe for companies who approach a local audience with the right pitch. "Canadians are a little hesitant to show off, but they like to spend money on quality, and they get interested in the story behind the product."
Phillip Jeffries may be catching a wave of enthusiasm for high-end product in Canada, but it's entering the market at a transitional moment in Toronto's design community. For years, the city's showrooms have been centered around the Designers Walk, a multi-building design center in the upscale Annex/Yorkville neighborhood, but the rising cost of real estate has changed the equation. "The neighborhood has been taken over by condo developments; the showrooms are scattering all over the city," says Gluckstein. "You used to be able to do all of your shopping in one location, but now there's a lot of driving all over the city."
Bilbrough & Co., a well-respected multi-line showroom that carries Schumacher, recently moved to Castlefield, a formerly industrial neighborhood that has become a secondary design hub. Kravet, too, has left the Designers Walk, opening up a stand-alone location in Castlefield, perhaps indicating a shifting center of gravity. This uncertainty affected Bershad's decision to start with a team of reps as opposed to a physical location. "We did a lot of research and talked to a lot of designers, and found that there were two or three separate districts," says Bershad. "We wanted to get a better sense of the community before building a showroom."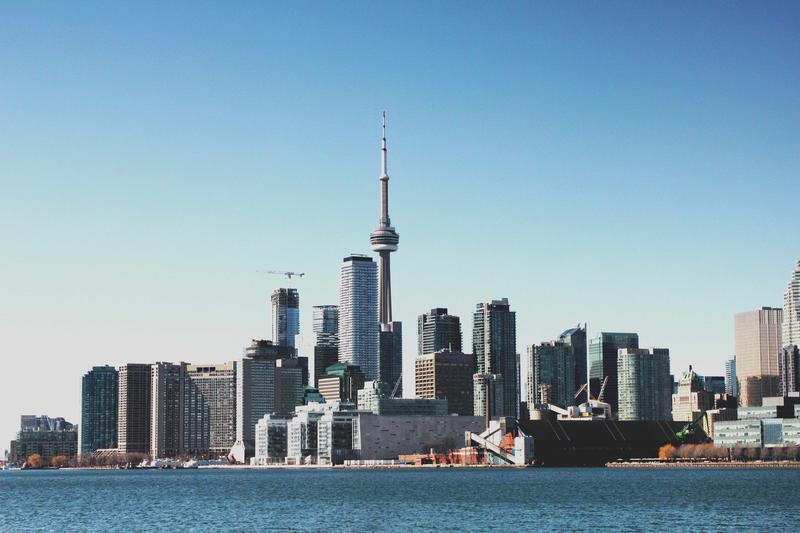 And while the design landscape in Toronto shifts, the overall outlook for physical retail remains a moving target as well. "Showrooms are always going to be a part of our approach," says Bershad. "But just as much, we want to focus on a great service, in person or online. With our collection, you can order on our website by 6 p.m. and it'll go out the same day."
The designers we spoke with echoed Bershad's thinking—most would welcome more showrooms, but will settle for good online tools and great sales reps (for now). As for other American companies eyeing the border, Canadian designers offer up a few friendly words of advice. "For companies that come up with the attitude of, 'Like it or leave it, this is the way it's going to be,' that's not going to work as well as building slowly," says Mitchell. Heron offered a cautionary tale: "Target came in and flopped—they had all these spaces that were way too big. We don't consume at the same volume. You can't just apply the U.S. model and assume it will work."
Still, the two countries aren't worlds apart. "Especially in Southern Ontario, we grow up watching American news, reading American magazines and now we use American brands in our projects and follow American friends on social media," says Heron. "The taste is really not that different, and design is really growing here."
Bershad's experience backs this up. "I was blown away by the level of passion. These aren't just people going through the motions of finding pretty things for clients," he says. "They're deeply engaged in the process. And I hate to bring this up because I know it's a cliché, but the people really are so nice. I have a lot of new friends in Canada."