In a market oversaturated with capsule collections, special editions and surprise drops, it takes a lot to make a jaded editor do a double take at a new product release. But that's precisely what happened last year when D2C paint brand Backdrop announced they were releasing a collaboration with, of all partners, Dunkin' Donuts. The mini collection—a bright pink and a bright orange—raised a few eyebrows. Then all of a sudden it was everywhere, from House Beautiful to Food & Wine to late night TV. Within a week, it had sold out.
Working with Dunkin' wasn't the first time Backdrop produced an attention-grabbing collab, nor was it the last. In 2020, the brand crafted some shockingly vibrant hues with New York design destination Coming Soon, and just last week Backdrop debuted another unexpected partnership, this time working with Madewell to produce both a signature hue ("Studio Hours," a pinkish beige) and a capsule collection of apparel, including overalls and socks.
Founded in 2018 by the husband-and-wife team of Caleb and Natalie Ebel, Backdrop has quickly staked out a unique position in the home industry as a steady purveyor of what you might call the curveball collab, a union between brands that doesn't make sense—or does it?
WTF partnerships aren't an entirely new phenomenon. For decades, the concept of two brands teaming up to become more than the sum of their parts has been a reliable marketing play. But in recent years, we've entered the baroque era of brand collaborations—a time in which only the most unexpected pairings can jar consumers out of their stupor. Gucci x North Face. Supreme x Hästens. Nike x Ben & Jerry's (yes, that's real). The list goes on.
Kooky collaborations are, however, somewhat rare in the home world. Partially that's structural. Furniture is expensive to manufacture and distribute—it's tough to imagine Ligne Roset cranking out 5,000 special edition Togo x Snickers sofas on the whim of an excitable marketing exec.
Culture also plays a role. Home, as an industry, is more reserved than categories like fashion, food and entertainment. As a result, the brandscape is slightly muted. It's almost a cliche to see consumer brands engaging in wacky stunts and even feuding (who can forget Wendy's releasing an entire mixtape of diss tracks aimed at McDonald's and Burger King?), but you don't see CB2's Twitter handle dunking on West Elm's.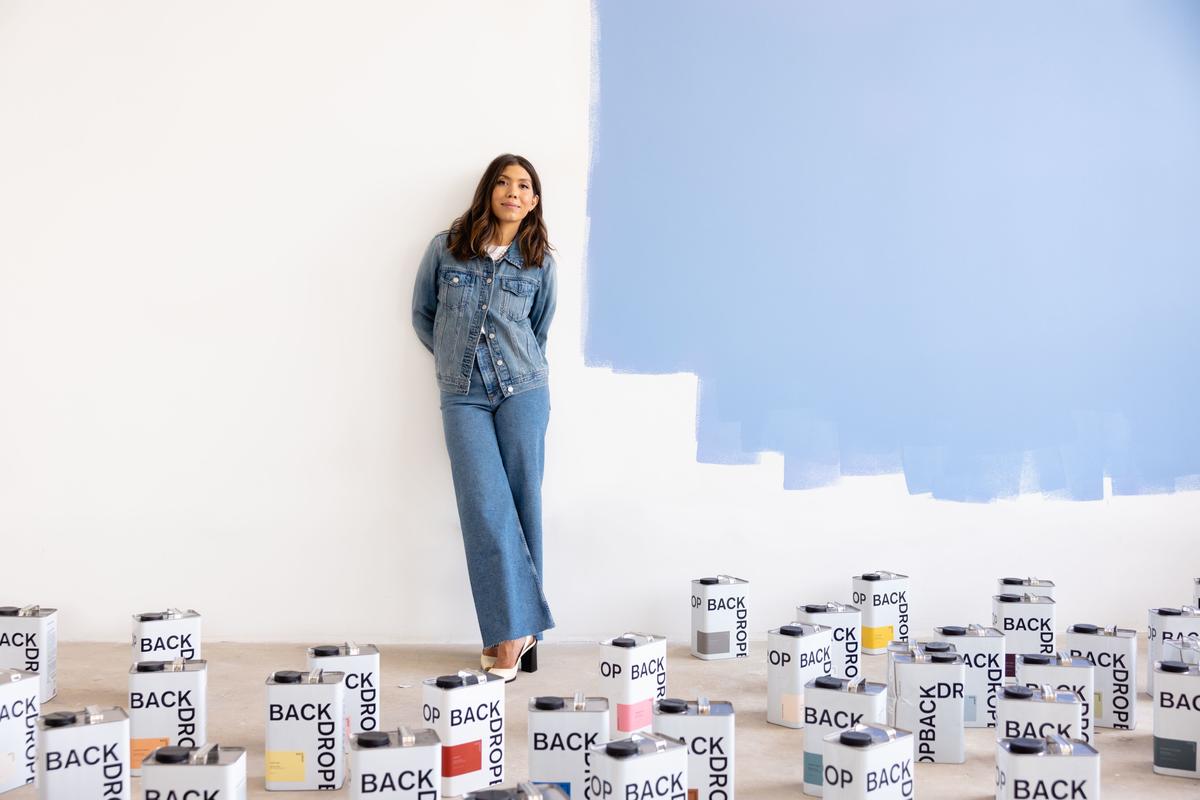 Thus far Backdrop has declined all offers to collaborate with designers and other brands in the home world, though Natalie Ebel, who oversees Backdrop's collaborations, says it's nothing personal. "If we're only partnering with other home brands, you're talking to the same insular group of people all the time," she says. "We get a ton of requests to collaborate that are inside the category, even designers who want to collaborate. I'm flattered by that, but I think some of those almost make too much sense … We're looking for creative ways to show up in unexpected places and grab people's attention."
That, of course, is the point of out-there brand collaborations: stir up a little buzz, create something interesting and attract new eyeballs. You can certainly make money on them— Madewell's hue is currently one of Backdrop's top sellers—but it's not the primary goal. "The best partnerships aren't driven by revenue," says Ebel. "We can sell a ton of paint on our own, but how do we reach new audiences?"
There's a risk to the curveball collab. Venturing into the unexpected sometimes takes brands a step too far, and you end up with a result that's less than the sum of its parts—more kitschy than edgy. "It's a very fine line," Ebel acknowledges.
Execution matters. It's tempting to see these collaborations as merely "Brand A x Brand Z," but what comes out of the team-up counts. The Madewell collaboration feels true to both brands. The hue itself, a muted taupe, has the vibe of a millennial pink left out to bake in the sun. It's not a stretch to imagine it on the walls of an artsy bungalow, or worn as a chore coat by the lithe creatives who live there.
The Dunkin' drop was, both in concept and execution, more playful, but the marketing campaign is vibrant and arresting. It was largely art-directed by Ebel herself, who made good use of a shipment of 200 donuts provided for the shoot. (Fun fact: Dunkin's brand book has very precise rules about how many sprinkles each photographed donut should have.) Some of the imagery that emerged from the campaign is Backdrop's most popular social media content.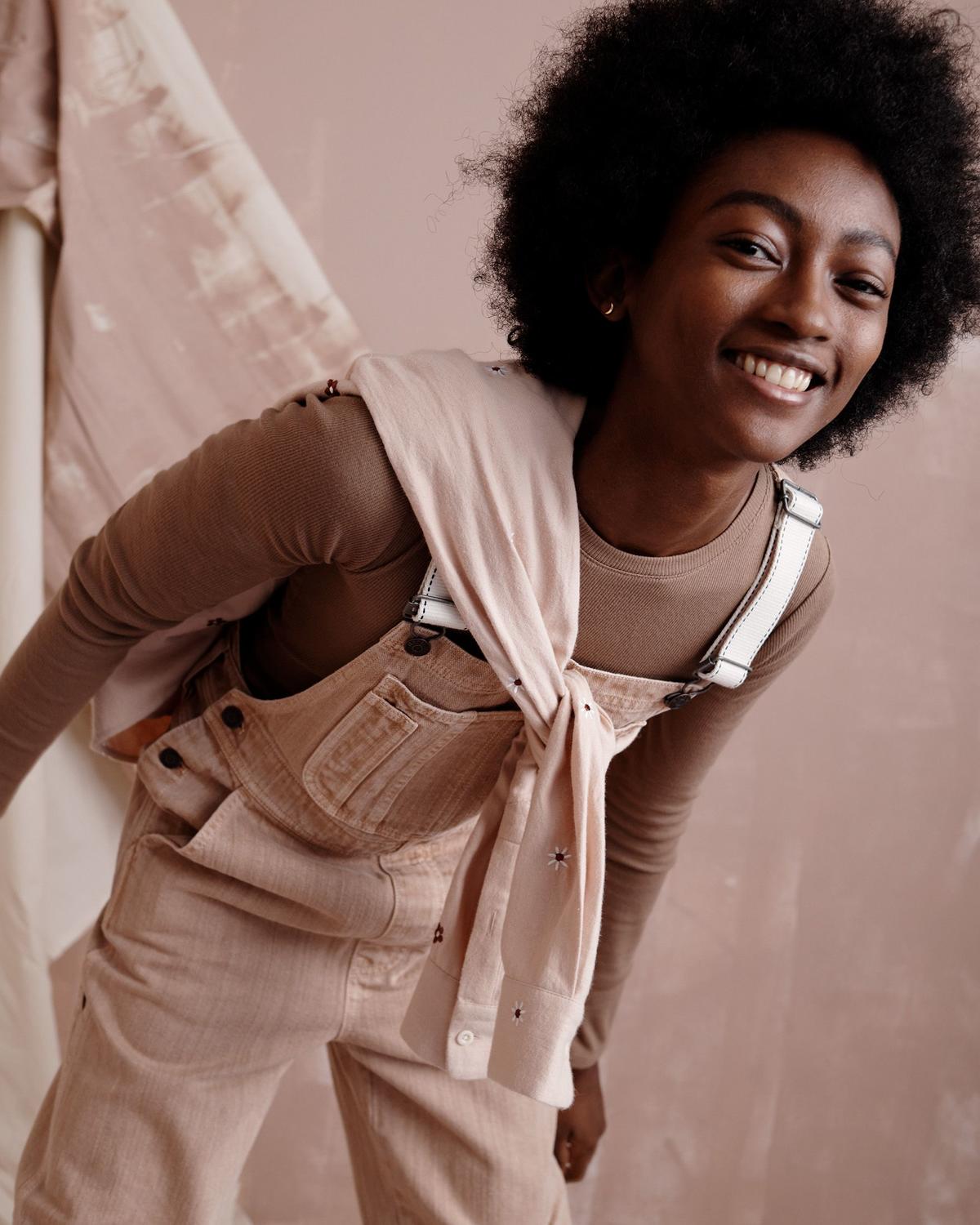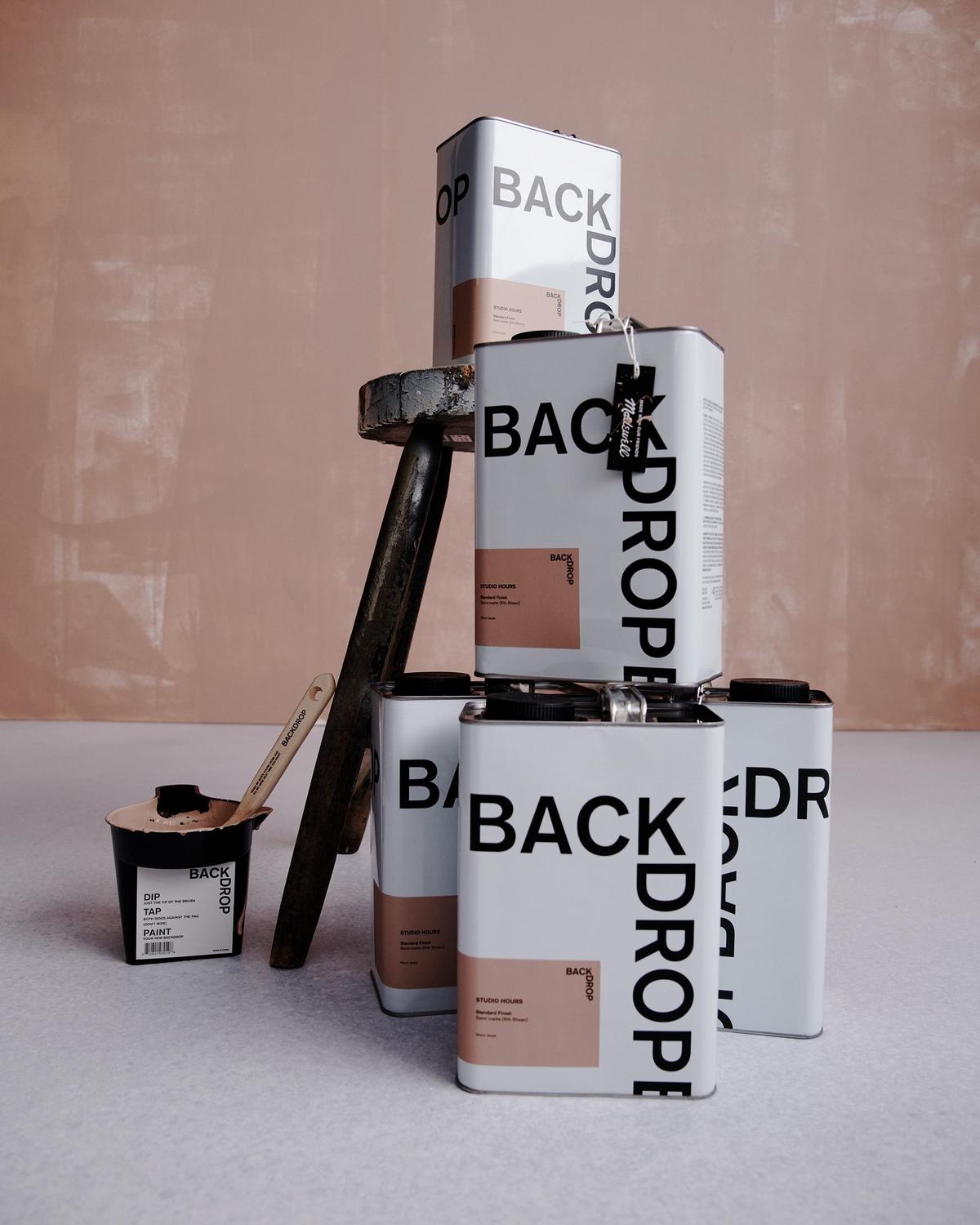 It's fair to say that a paint company partnering with a donut chain fell on the wrong side of the edgy/kitsch divide for some—especially observers from more staid regions of the home industry. But in an insular world, it's easy to get caught up trying to be 2 percent more sophisticated than the brand next door and forget that for most companies, the real opportunity is growing the pie, not scrapping it out with your neighbor over a tiny slice. When Backdrop released the Dunkin' collaboration, Jimmy Fallon made fun of it on The Tonight Show—"It's for anyone who's ever walked into a Dunkin' Donuts and thought, 'I want to live here!'"—but the mention reached millions. So who's laughing now?
"When Caleb and I [started Backdrop], yes, we wanted to make paint a design purchase, but we didn't want to take ourselves too seriously." says Ebel. "If Jimmy Fallon wants to mock us, that's fine. And if he wants to do it again, I'm totally fine with that too."
If you can stomach the risk of a little snickering here and there, out-there collaborations are mostly upside. Expect to see more of them in home during the years ahead, though they may not all be as buzzy as Backdrop's. Ebel says the brand is inundated with requests (both Dunkin' and Madewell were inbound) and plans to release new drops at a rate of two per year, with "a big one" already locked in for fall 2022.
"The best brand collabs are really hard to replicate, because they walk the fine line between being really cheesy and really smart," she says. "If I have the reaction of, I have to immediately tell someone about this—those are the opportunities we pursue."
Homepage photo: An image from the Backdrop x Dunkin' paint collaboration. | Courtesy of Backdrop