When Lucky Brand debuted copper flatware in its inaugural tabletop collection for Macy's last spring, the all-American denim label didn't choose the finish for its of-the-moment status. Rather, the warm hue paid tribute to the metal rivets that have long held together the retailer's true blues. It's just one recent example of a growing number of mass-market fashion brands seeking to translate apparel trends into the realm of home decor.
Lucky Brand joins Juicy Couture, French Connection Home and Madewell in the latest round of clothing designers looking to diversify their product mixes and nab a slice of the $649 billion housewares and home furnishing market. But the shift from dressing to decorating has many avenues, and each company has a strategy in mind when it comes to selecting partners for manufacturing and distribution.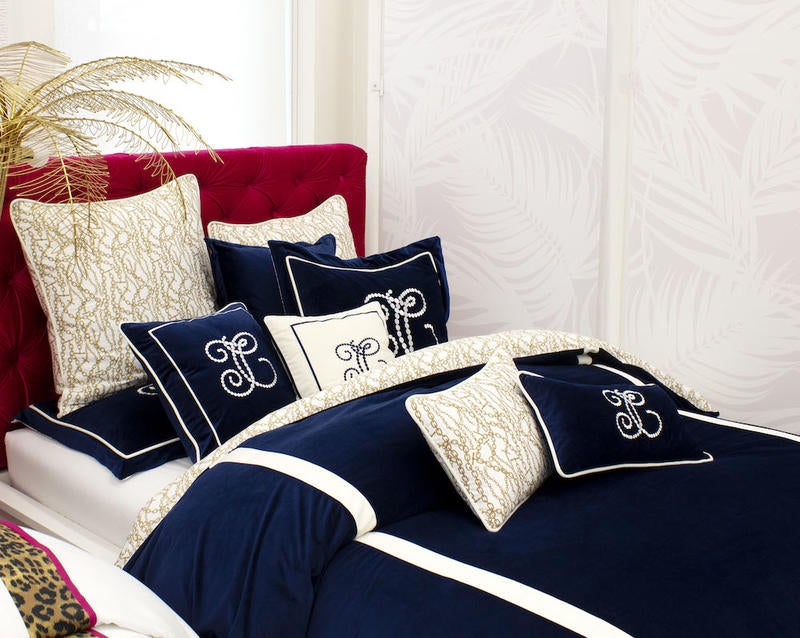 Courtesy of Creative Home Ideas
Attracting a new audience—or the "next wave of Juicy-obsessed fans"—was what originally led Los Angeles–based Juicy Couture to launch its first home accessories collection. The brand, a subsidiary of Authentic Brands Groups (ABG), is preparing for its second home launch next year, which will feature moves into soft goods with bedding, towels, rugs, pillows, throws and window treatments produced by Creative Home Ideas, a New York-based manufacturer with production facilities around the world.
"The Juicy Couture brand is well known and highly respected in the growing youth-oriented market," Creative Home Ideas CEO Yaron Shemesh tells Business of Home. "Their experience interpreting and understanding millennial style offered the expertise we needed to help us expand in a rapidly developing market."
Ask a set of licensing partners and they'll likely agree: A solid partnership works best when both parties bring value to the table. "We already have successful, long-standing relationships with retailers in the home arena based on our in-house designs," says Shemesh. "Our goal was to attract more of the millennial audience, and the Juicy Couture brand gave us immediate brand recognition in this market. That, combined with our existing reputation and loyal retail followers, provided the perfect fit for both companies."
Partnering with other brands isn't a first for Creative Home Ideas, which manufactures in Langfang, China, and hosts distribution centers on the East and West Coasts in the United States. The maker counts Laura Ashley and French Connection Home among its licensing partners, as well as Oliver Brown London, Boho Living and Jean Pierre New York as private-label distributors. The new collaboration with Juicy Couture will be available in national bed and bath retailers come 2019.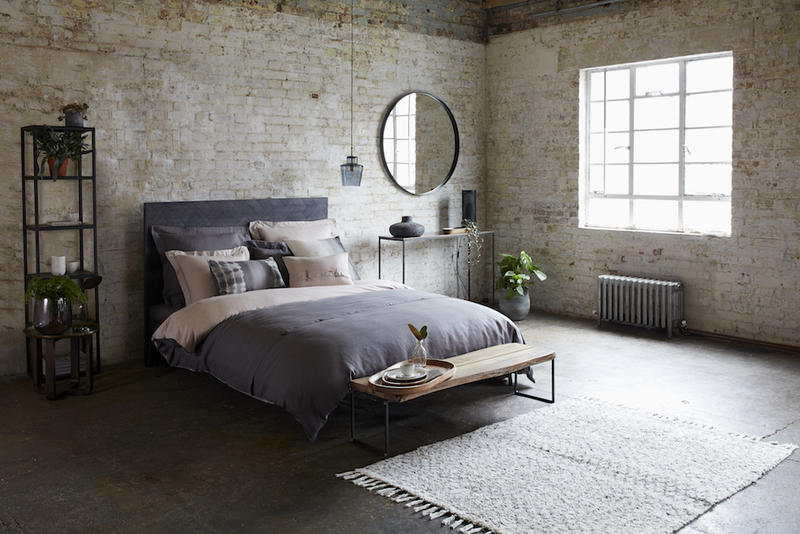 Courtesy of Creative Home Ideas
London-based fashion label French Connection has followed a similar path to break into the market. French Connection USA recently inked a licensing deal that will now bring its inaugural homewares collection, which debuted in 2012, to the States. In line with the announcement, French Connection Home is expanding on the line's bedding, throws, pillows and rugs to include bath products, window treatments and more inspired by the modern ready-to-wear looks found on its runways.
For others breaking ground in the home space, the focus is less on creation and more on curation. Madewell, the millennial-focused sister brand to J.Crew, recently introduced a new home category on its website. Handmade goods from American makers mingle with a full suite of products by direct-to-consumer bed and bath brand Snowe.
Madewell tested the potential for its home consumer market in 2016 when it launched a limited-edition kitchenware line in collaboration with Food52. The collection's success, which featured makers' fair favorites like shibori-dyed cocktail napkins, paint-dipped wooden spoons and ceramic dishwares, helped confirm that Madewell's buyer base would follow the brand toward more lifestyle-focused offerings.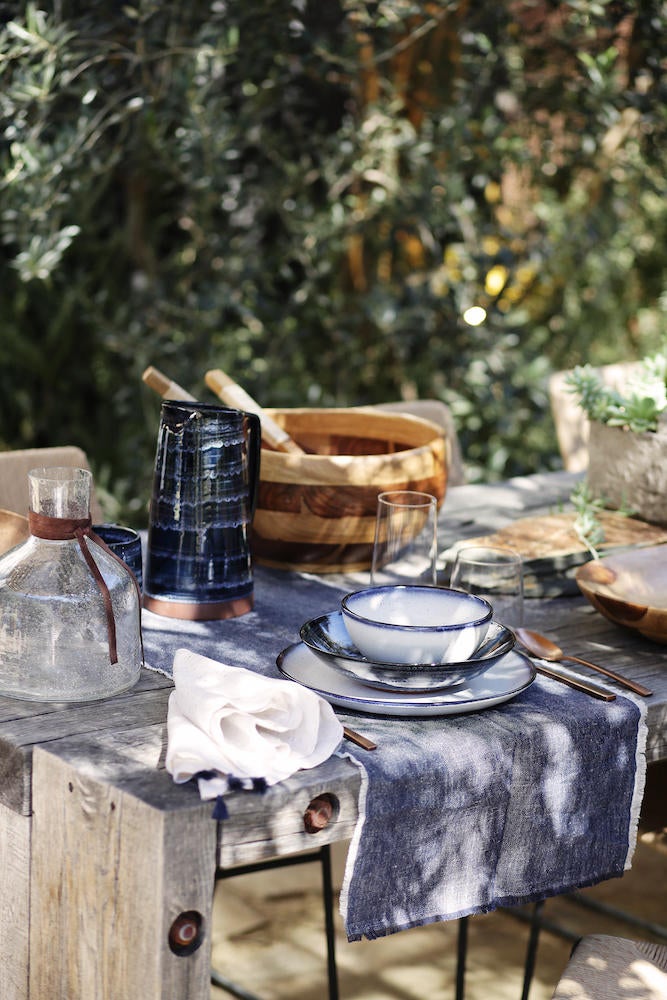 Madewell isn't alone in making the successful jump from fashion to home. "We are seeing tremendous success with the selling of this category at Macy's as well as in our own e-commerce channel," says Allison Engel, vice president of licensing for Lucky Brand. "It has allowed us to expand the Lucky lifestyle beyond closets and bedrooms and into dining and entertaining. Our copper flatware is among the top sellers on the Macy's tabletop floor."
Lucky Brand, known for its bohemian-inspired aesthetic, started with a line of soft goods before launching its first tabletop collection with Macy's. A second collection will be unveiled next spring. What can consumers expect? "We pay close attention to what is selling—color trends, types of prints and textures, as well as customer reviews and feedback," says Engel.
While the fashion and home markets might be increasingly fluid, the brands that are seeing success in both areas understand that there's still no one size fits all.