Situation: You're the head of a large home retail brand, and you're looking around for your next outside collaborator for a new line. Who do you pick? If your first answer is not "a deceased, slightly obscure midcentury designer whose work has mostly been out of production for decades," you're not alone. You're also not Ryan Turf.
Turf, the president of CB2, has been pushing hard in recent years to carve out a niche for the brand that sets it apart from both its parent company, Crate & Barrel, and other retailers in the market. Largely, Turf has sought to do that by developing a stylish, slightly edgy aesthetic. More so than other players in the same price range, CB2 now feels, for lack of a better word, design-y.
The brand has also become known for its lines with an eclectic range of outside collaborators. Some, like Gwyneth Paltrow's lifestyle giant Goop or rock star Lenny Kravitz, have had obvious demographic appeal. But last week CB2 unveiled a collection that feels a little more left field: a collection of 36 pieces (it includes outdoor, bedroom and lighting) originally designed by midcentury master Paul McCobb.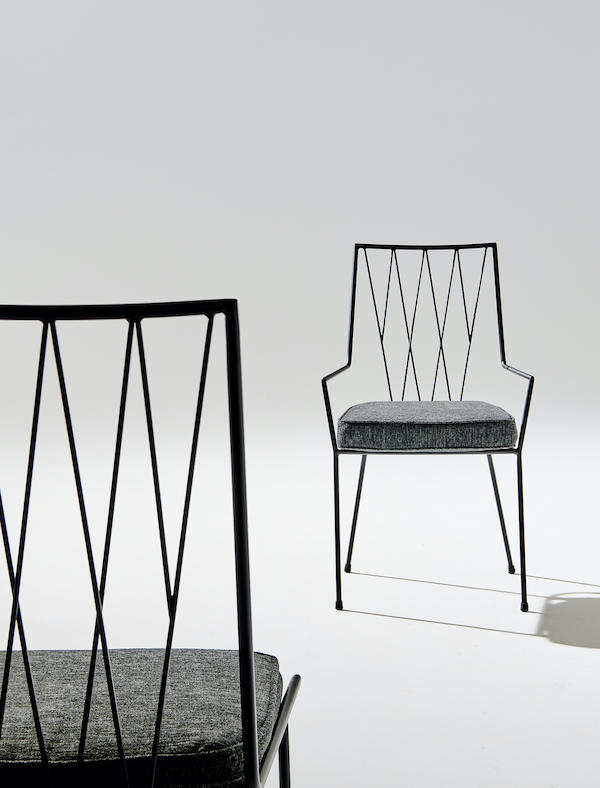 McCobb was an icon in his day. One of the definitive postwar industrial designers, his Planner Group line was the best selling furniture collection in America from 1950 until 1962. However, after his death in 1969, his work fell out of production and his name began to fade slightly—never into outright obscurity, but McCobb isn't a household name the way Charles and Ray Eames are.
For an executive looking to make his brand stand apart, however, a little niche appeal was part of the point. Business of Home spoke with Turf about the Paul McCobb collection, design hipsters, and whether or not CB2 is a luxury brand.
Let's start with the Paul McCobb collection, how did it come on your radar?
Before COVID, our team members were always out traveling and doing vintage shopping. It's great inspiration. Some of them stumbled upon some Paul McCobb pieces—I think they were plates—and it sparked a conversation.
Then we met Form Portfolios [a Danish-American company that acquires and then licenses the work of midcentury designers] and we struck up a relationship. They're very passionate about his work and want to be very true to it. What really got this going is McCobb's designs, which have not been in continual production since the 1960s. That was part of the interest. Form wanted to bring these designs back, they were looking for the right partner, and that was us, fortunately.
Looking back at your past collaborators, you've got these big well-known entities like Lenny Kravitz and Goop. Now you have Paul McCobb, who is known by enthusiasts, but is not a household name. Was there anyone on your team who was worried this was too niche?
We have those discussions as we're reviewing partnerships. To your point, we've had collaborations with Goop and Lenny Kravitz, and those are big in the sense that everyone knows who those people are. Paul McCobb could be considered a little more niche. [But] what I think it comes down to is, more and more we're really about blending that line between retail and design. We're passionate about high design, unique design—design that's harder to find in everyday situations. How can we bring some of that to the consumer, whether they know who Paul McCobb is or not? What made us comfortable is the simplicity of his designs, which is part of why he was so popular in the 1950s and '60s—because of the simple forms and the concentration on quality and detail.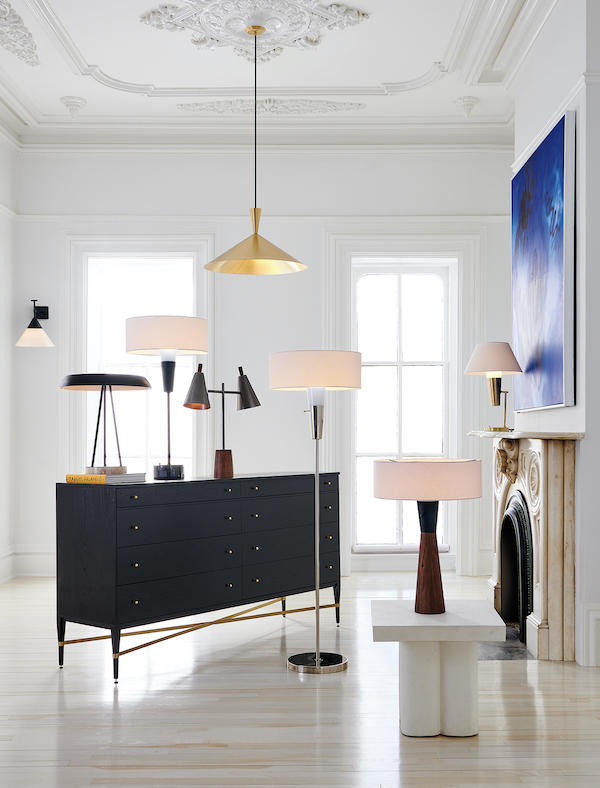 Also, because his designs have spawned so much inspiration for midcentury design, we felt his designs would shine through whether you knew who he was or not.
Are people pitching you for collaborations left and right? Who do you say no to?
We do get collaboration interest all the time. I think our brand has developed a reputation for interesting partnerships and really thinking about design.
How do we say no? There are very well-known brands that have approached us, but [the question is]: Is that brand truly looking to CB2 to do something special? Or are they just kind of looking for more opportunities to get their brand out there? We have said no to what I would think, on paper, would look interesting, or at least well-known—much more well-known names or brands than Paul McCobb—but we haven't felt it's right because, Is it really about design? All the collaborations we want to do, there's this mutual passion around why we're doing it.
I know you've pushed the brand to be more design-driven in recent years. Have you ever pushed it too far, crossed a line, and gone over your customers' heads?
That has happened, for sure. At times, I think there's a product where we go a bit too far and it doesn't resonate, but honestly that's just part of retail. You can't hit on everything. We really want to stand out from the other home brands that are out there. Especially with this past year with the rise in traffic to home retailers because everyone's been stuck at home, it's even more important to have your own voice and continue to push your own vision forward. It's about taking the risks—and I'd rather take the risks and miss on some things than be safer.
Are you going after a different customer than you were five or six years ago?
Yes. Our customer has evolved with us, and then I think we've also developed a lot of new customers as well. We've recognized a bit of a white space in the market over the last five or six years, and we've evolved as a brand. We're a fun, edgy, design-centric brand, and one that believes very much in design and creativity and the mix. I think if we can find ways to bring it to more customers at hopefully accessible and value-driven price points, I think that excites people..
The McCobb thing hits right on that. I'm a vintage shopper personally, but if you want to go out and buy a McCobb piece vintage, it's most likely going to be more expensive than what we're offering in this new collection. It excites us to be able to really bring that true design back into the market, but hopefully at a bit more accessible price points. That kind of approach has brought in a new customer that maybe wasn't with us five or six years ago.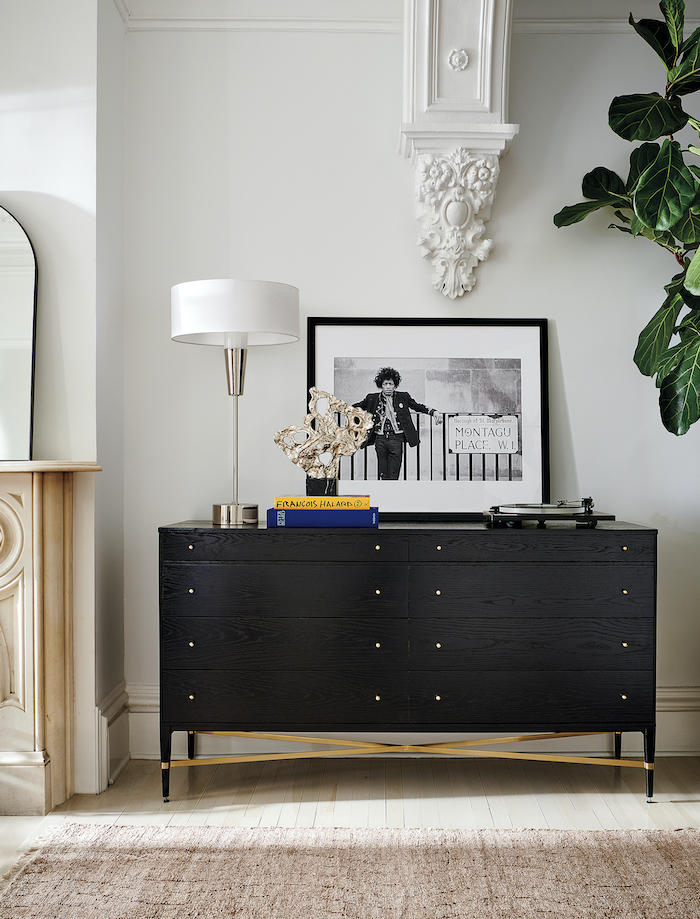 Are you basically talking about design hipsters?
They don't have to be hipsters. Whether it's about interior designers that are looking for specific looks for clients or a customer looking for something unique, but can struggle with finding something right on a vintage website.
Before, maybe we were seen more as a younger sister to our parent company, Crate & Barrel. What we've done a really good job of these last five or six years is carve out our own voice and vision of a brand—one that is still very proud to be part of Crate & Barrel but that has its own voice and vision.
Is CB2 a luxury brand, in any sense of the word?
No, we don't use the word luxury. We're a design- and value-focused brand.
Reading the tea leaves a little bit, it's clear to me that you're marketing to the trade. What's that like internally?
We value designers highly, and the design trade is something we're very focused on. We see a lot of potential to grow there. I think designers are noticing what we're doing [as well].
When designers shop retail, the general pain point is that they can't make as much of a margin on it. How do you approach the dilemma of attracting a trade audience that's used to making a trade margin?
To me, it's less about the margin than the service. We offer great service to designers. They're trying to offer great service to their clients, and it's our job to offer the best service [to them]. For me it's [about] listening to the designers and what their needs are and making sure our service is backing up what they need for their clients. We've [started] offering a bit more of a concierge-type service.
Long lead times are the scourge of the industry right now. When do you think things will be back to pre-COVID speed?
If I had that answer, I think every retailer would be calling me! Obviously with COVID and the storms in Texas, we've been affected as much as everybody. We're doing the best we can to get everything to our consumers and have the best communication possible. We're slowly seeing improvements and hoping they continue. Obviously it's been a long year with a lot of challenges, I'm hoping things are starting to turn around.