Once you're in the door, there's plenty of advice floating around about style, project management, budget and all the rest—but how do you actually get the job in the first place? We're asking designers to pull back the curtain and walk us through how they landed a project, step-by-step. This week, Greenville, South Carolina–based Caroline Brackett reveals why she gives away her time—and how she gets so much in return.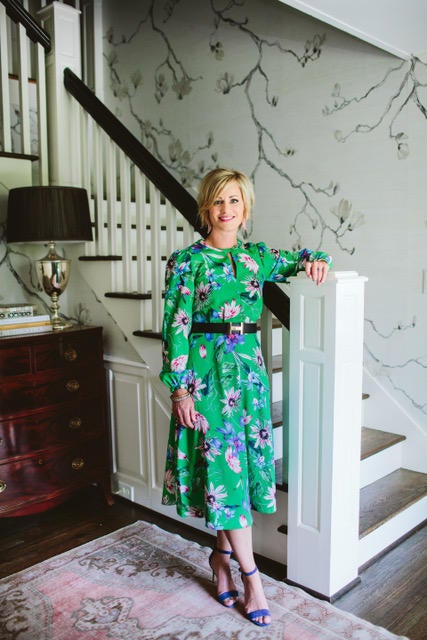 Give me the backstory on this project.
About three times a year, I'll donate my time to private school fundraising auctions. For this project, I donated four hours to the school my kids were attending, Charlotte Country Day. Nine times out of 10 that I've done this, it's been a good thing that has brought on more work.
I did a good job for the woman who won on her smaller project, the living room, and we later worked our way through the whole house through the years. Then her best friend hired me to work on her Beaver Creek, Colorado, vacation place and primary home in Charlotte. It always pays off to do your best for every client. You never know!
Why four hours—how did you get to that number?
I feel like that's enough that people feel like you've benefited them and that they've put their money toward a good cause and gotten something from it. It's usually just two meetings, or one meeting and sometimes sending them some things online.
Nice. How did you come up with this idea? It's brilliant.
It started with fundraising committees reaching out, and ended up just being a good thing. I use a business consultant, and she's even said, "You know, you can call these schools even if your children don't attend and tell them that you're willing to make time to help them raise money." But I'm not just going to call random charities and schools in different cities. If there's something that is close to my heart, like a fundraiser, I will do that. But when you get asked to do that 10 times a year for just a fundraiser, I have found it to not be as beneficial (not that it's all about me getting business!). Sometimes I just want to help and contribute, but as far as getting business and having a decent-sized project come from it, that doesn't seem to be as successful as going the private-school route.
What's the downside to doing this that designers should know about?
Some people can be a pain to deal with, even for those few hours. And maybe they'd tell people that you're their designer or that you've worked for them when that's not really the case, and it wasn't a contracted relationship. Also, maybe more people reaching out to you over and over again who know that you're willing to donate time.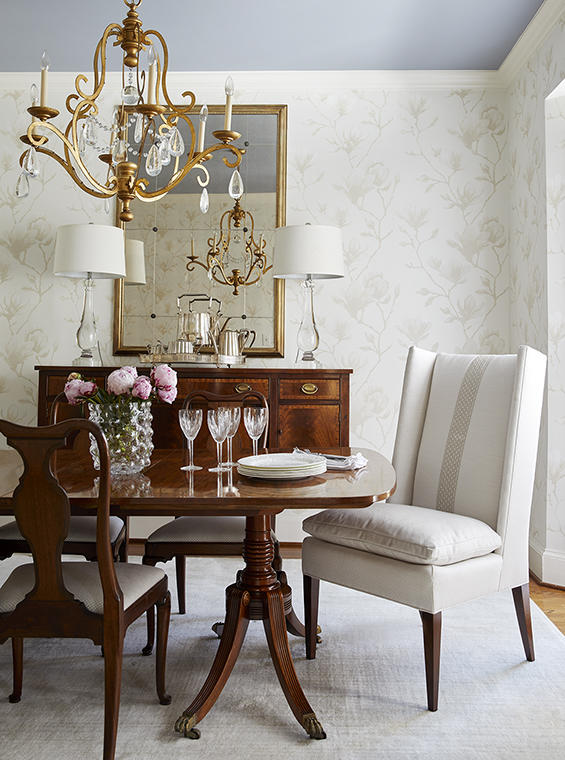 How do you typically pitch new clients?
I am all word of mouth, aside from things like this. New clients will typically call me or one of my employees and have a dialogue. If I get an email first, I request that we find the time to talk on the phone. I think it's a lot better to just hear people's voices and the way they speak and have the conversation in that way. If it seems like it's going to be a good fit, I send them my client terms—I feel like it's just serious and scary enough to weed out the people who aren't that serious.
Ooh, smart. What do you mean by scary?
It lays out how we work, what they can expect from us, what we can expect from them, how we charge. There's an initial time retainer, and that's the biggest one that I feel weeds people out. It's kind of a catch-22, because I don't want it to sound scary enough to turn off people who could be great clients, but a lot of clients are professionals and lawyers and doctors and understand that.
Tell me about your retainer.
I'll have an initial time retainer based on what we know about your project—it's an amount that you would pay up front that we would deduct for time, and that's nonrefundable. It secures the project, whether it's $3,000 or $10,000. That amount is then deducted from [our billable hours]. The client still gets an invoice for our time, but it comes out of that retainer until it's used up. The retainer locks it down, essentially—it's like a project commitment.
So they know about that in the initial meeting?
Yes, and from there, if that is accepted and understood, we set up an initial meeting to meet them and see the house or have them come to the office or studio and see and meet us and see how we work. That's typically how it goes and then just take it from there.
When you do actually meet with them in person, what do you wear?
I definitely try to look stylish and professional—pulled together—but maybe a little fun and funky. You'll never catch me in a pantsuit or anything like that! I'm usually dressed in a pair of fun shoes and minimal jewelry, I would say.
What do you bring with you when you're meeting in person that first time?
No fabric samples. Just usually my iPad or laptop, computer bag, my assistant, usually a notepad and pen, tape measure, and scale ruler if we're looking at blueprints to get dimensions. No decisions are made at those meetings, typically. It's more about getting a vibe for each other and the project and just talking about how it's going to progress. We talk through things and figure out the priorities, like what needs to happen in what order. It's just really educating them on the process.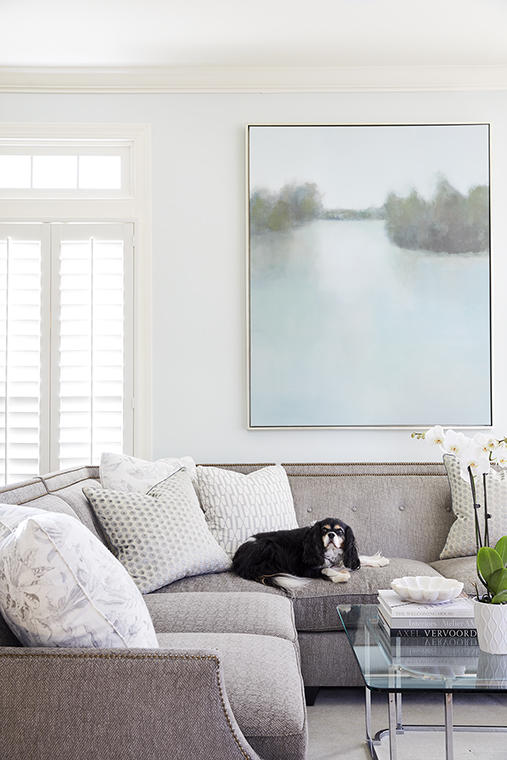 How much research do you do before that first meeting? Do you ever check them out online, on LinkedIn or on Instagram?
All of the above. I don't necessarily stalk them online, but I'll look up the house and I'll look for them on Instagram. That's about the extent of it, usually. I think that's important to get a sense of what the house is like before you're walking into it, if it exists, and to get an idea of their family, what they do, who they are.
What is it you're looking for?
Pictures are worth a thousand words. I have a client I'm starting with who recently moved from Jackson, Mississippi, to Greenville and sent me the link to her old house in Jackson. I think that's very helpful, to see how they decorated that house. It gives me a little bit of a head start on what their style is. As far as Instagram, it tells me more about the family and how active they are on social media, what they look like, stuff like that.
How do you approach pricing in general, and how do you explain it?
That is the million-dollar question these days for everyone. Typically, I am cost plus markup. Clients prefer, I think, to hear a discount off of the retail price. When retail prices are offered, I use that retail price plus the discount of whatever—it's usually 15 percent off. And then, of course, we bill hourly on top of that. And that's all laid out in the terms.
How do you differentiate yourself from other designers they might have been considering?
I just try to be as professional as possible. There are a lot of interior designers who are just kind of "stay-at-home-mom" decorators, and I think it is very evident that that's not the case with us. We have a very functioning, well-run office. Standing out in that way is important.