Over the past five years, direct-to-consumer brands that specialize in sustainable and organic bedding have become major players in retail. But companies like Boll & Branch, Buffy and Parachute have all approached product design with a back-to-basics idea, starting with just a handful of solid colorways. Adah Chan, the founder of the recently launched sustainable bedding company Baea, is doing the reverse: using a contemporary design ethos to inform an environmentally friendly product.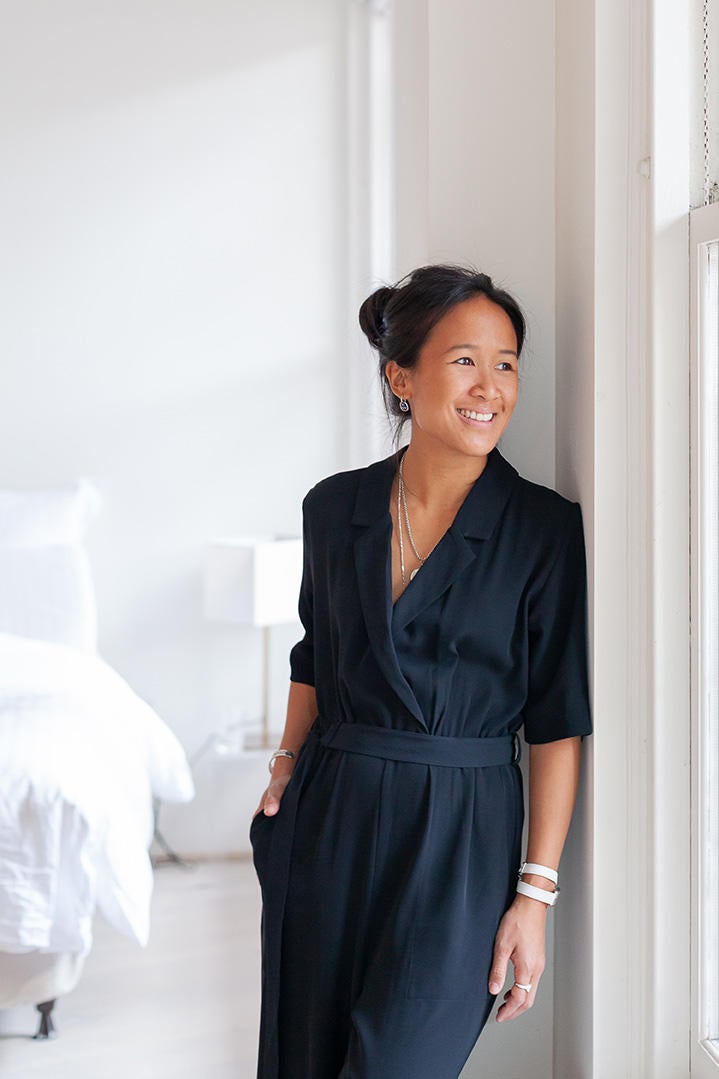 Before founding Baea, which is based in Hong Kong and London, Chan worked in product development at luxury textile company WestPoint Home. At the time, the brand held the license for Ralph Lauren Home, in addition to major retailers such as Bloomingdale's and J.C. Penny. "I was able to really learn how things were made," says Chan. "But I also saw that bedding design hasn't changed much in decades. It hasn't evolved with contemporary interior design. There's so much interesting design that hasn't been translated into the bedding that's on the market."
Chan left that position to help open an outpost of Designers Guild in Shanghai. In her native Hong Kong, Chan's mother owns a high-end home store that stocks European linen brands like Christian Fischbacher and Yves Delorme. "I knew early on that I wanted to start a business like my mother, but I honestly didn't imagine it would be so close to home," she says.
While living in London in 2017, Chan was introduced to Catherine Reeves, a London-based textile designer who would become Baea's creative director. The pair shared a vision for a line of bedding that would encompass both high-end aesthetics and sustainable production. They started the design process in 2018 and began meeting with manufacturers last year.
Baea launched in February with two lines—Essentials, starting at $99, and the higher-end Collection, which goes up to $760. While Essentials is more basic, featuring linens with a simple hemstitch or double row of embroidery in contrasting colors, Collection is inspired by nature and features three designs (Rocks, Meadow and Wild Meadow) in hand-finished embroidery. "Our vision is to bring nature inside in a very modern way," says Chan. "We wanted to take these natural forms, like the irregular shapes of rocks or tall grass blowing in the wind, and interpret them in a way that felt clean and contemporary." While each pattern is stocked in just two colorways, Baea offers a complimentary made-to-order service that includes custom color matching and tailored sizing. In hopes of courting designers, they also offer trade pricing. In the United Kingdom, Baea is already working with interior design firms Joyce Wang Studio and Millier London on creating bespoke linens for residential projects.
The brand uses Global Organic Textile Standard–certified cotton to produce their linens, which are woven in factories in Italy and Portugal, with the embroidery finished in the Philippines. Baea is intent on avoiding plastic, so the buttons on its duvets are made from "vegetable ivory," which comes from the nuts of the tagua palm tree. "We considered using mother-of-pearl," Chan says. "But it just felt old-fashioned and not in line with the look we wanted to achieve." All of Baea's goods are packaged in reusable fabric pouches, and Chan is working on sourcing natural dyes for the embroidery threads, something she hopes to accomplish for next year's collections.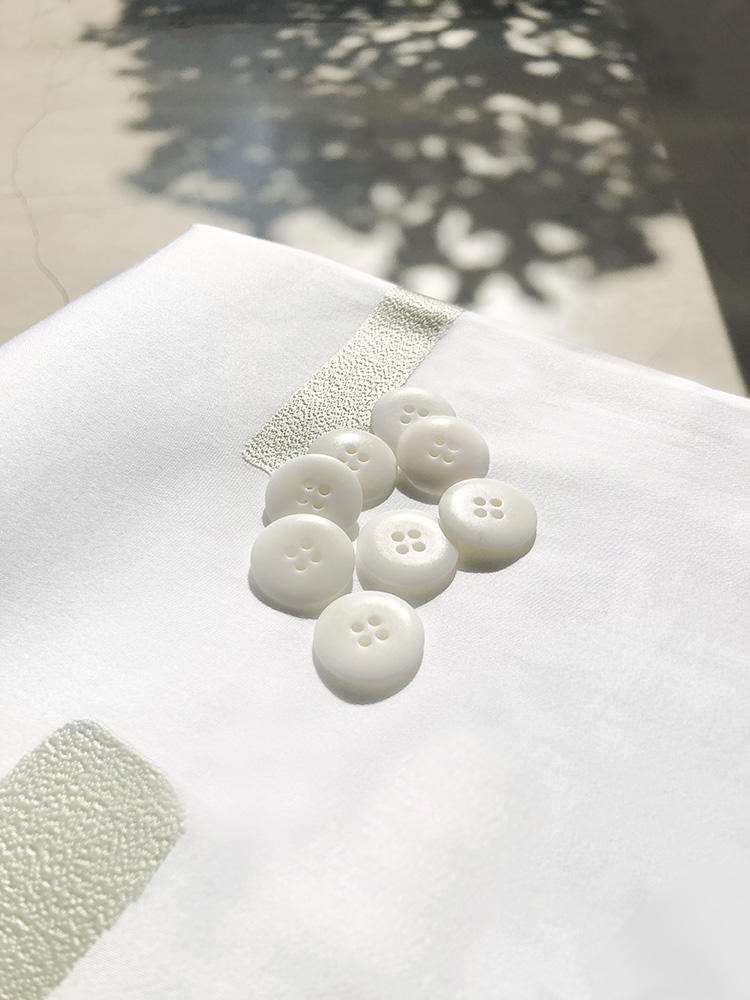 Chan knows that bedding is a crowded field, especially in the United States, but she feels that the quality of Baea's product and the emphasis on design will set the brand apart to the discerning consumer. "We're not trying to sell 20,000 sets of sheets a year," she says. "We're not that company." She's more interested in having her company be a sustainable alternative to a luxury brand like, say, Frette, than to compete with a company like Brooklinen. When it comes to a potential brick-and-mortar retail presence, Chan is trying to think outside of the obvious. "Especially in New York and Los Angeles, we know there are a lot of options for shops that stock bedding, so we're hoping that we could partner with a store that hasn't offered [full lines of] bedding in the past—[a specialty retailer] like Roman and Williams Guild."
While bedding startups like Boll & Branch and Parachute have begun to expand into more all-encompassing home brands, adding mattresses and bath linens to their offerings, Chan hopes to stay centered on bedding. "I do think of Baea as a lifestyle brand, but bedding will always be the canvas where our designs start," she says. "We're focused on creating products that last and telling a story through our designs."
Homepage photo: Courtesy of Baea