In our weekly digest, find all of the stories you might have missed. Read on for the announcements crossing the BOH news desk this week.
OPENINGS, AUCTIONS AND EVENTS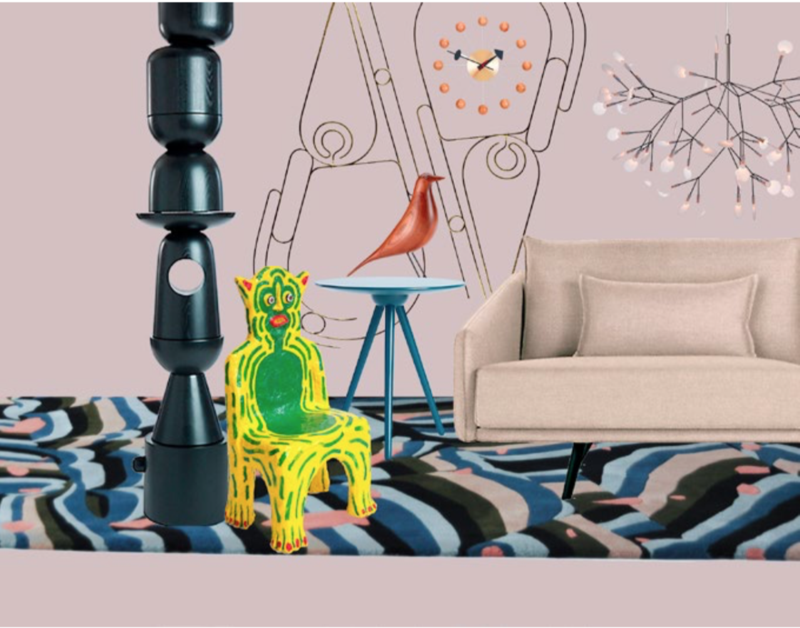 Courtesy of Design Within Reach
Design Within Reach and Kinder Modern will debut "A Playful Home," an installation focusing on creativity and whimsy in the home, at DWR's Upper East Side location on January 10 at 6:30 p.m. RSVP here by January 8.
Designers have the opportunity to bid on a Pablo Picasso "Brilliant Owl" Madoura rectangular dish at Clarke Auction Gallery on January 13 at 10 a.m. Also for sale are a Tiffany Studios Acorn table lamp, Chinese huanghuali corner cabinets and art by Saul Steinberg and Guy Pene du Bois.
The Outsider Art Fair, which celebrates artists who work in (or outside) the margins of culture (many of whom are proudly self-taught) opens on January 18. The Fair was founded in New York in 1993, and has featured work by Judith Scott, Bill Traylor and Martin Ramirez, among others. Held at the Metropolitan Pavilion (125 West 18th Street, New York), the fair is open to the public through January 20.
BUSINESS TALK
1stdibs announced the results of its yearly designer survey, and many of the findings are not so surprising: Customization of pieces is more popular than last year; roughly half of the over 700 designers surveyed said they would source unique and artisanal pieces; hardly anyone likes purple anymore; and 61 percent of designers shop online when they're sourcing furniture for clients.
Detroit-based performance fabric brand Crypton will make its European debut at Heimtextil from January 8 through 11 in Frankfurt, Germany, reported Furniture Today. "We see expansion into Europe as a natural fit," Crypton CEO Lance Keziah said in a statement. "One with tremendous potential as we embark on bringing Crypton to important emerging global markets." The brand's new European-made fabrics will be stocked in Belgium, and executive vice president Hardy Sullivan will oversee the expansion.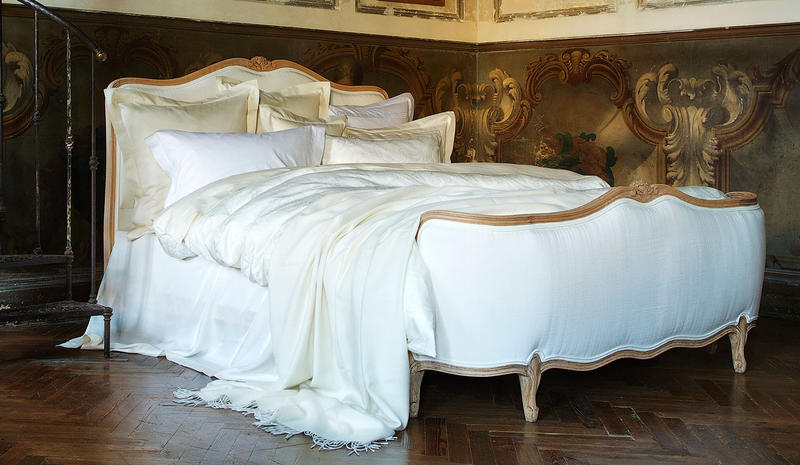 Courtesy of Christian Fischbacher
Groupe Fremaux Delorme, which owns Ralph Lauren Home and Yves Delorme, has acquired Switzerland-based brand Christian Fischbacher Bed & Bath, a move that will help the brand gain traction in the international home linens market.
Jeff Bezos has funded a new type of smart security camera, reported Fast Company. Usually putting a camera inside your home is for catching crime, not preventing it. But, with Deep Sentinel, AI tech can detect whether you're getting mail or someone is trying to break in. When something's wrong, a red ring lights up around the camera's speaker, and a Deep Sentinel security agent is live-streamed in, scaring off trespassers and calling the police.
Amazon has debuted a new virtual living room with Amazon Showroom, reported Furniture Today. "Showroom presents customers with a virtual living room, where they can customize the décor and furniture selection providing the ability to visually compare to scale representations of furniture items together in a room to determine how an item will fit with the style of a room and work with other complementary pieces," Amazon said in a statement. "The result is a photorealistic rendering of a room that answers the question: How will this all look together?" The new feature is being tested on Amazon's website and app; users can create living rooms, change the colors of the walls and try different furniture items—as well as throw them in a shopping cart.
Soon, your home may be made with potatoes. Yes, the same vegetables that tingle our tastebuds and exhaust our livers may one day put an eco-friendly, biodegradable roof over our heads. "London-based designers Rowan Minkley and Robert Nicoll, along with research scientist Greg Cooper, have created Chip[s] Board, an alternative to the often toxic or contaminating building materials typically employed in building construction," reported Archinect.
Curbed examined the factors at play behind the "bland, boxy apartment boom" in American cities. "Though they can be defined or classified by aesthetics, this wave of new apartments is perhaps best described as a symbol of today's housing problems: a lack of developable land; rising land, material, and labor costs; and an acute need to find more affordable places for people to live."
PRODUCT LAUNCHES, COLLABORATIONS AND PARTNERSHIPS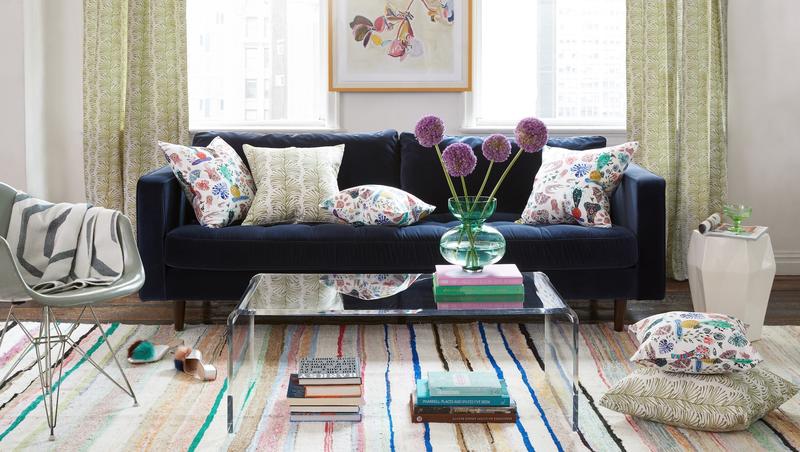 Erin Banta and Kelsey Brown launched direct-to-consumer home accessories company Pepper this week. The brand's table linens, throws and curtains boast bright and colorful designs, inspired by the founders' belief that all it takes to redecorate is the perfect accent. With its launch, Pepper will offer "Pep Sets," bundled product sets that start at $112.
AIDS/HIV-fighting charitable organization Gift for Life partnered with lifestyle brand Laura Janelle to create a Mantra Scarf, the proceeds of which will benefit Design Industries Foundation Fighting AIDS. The scarves, featuring the words faith, hope and love, will become available at the Atlanta International Gift & Home Market.
Holly Hunt's Chicago and Washington, D.C. showrooms will stock New York-based fabric brand Zak+Fox's complete collection of textiles and wallpaper. "Holly discovered the line herself at Kneedler Fauchere, our showroom partner in LA," says Zak Profera, founder and creative director of Zak+Fox. "It was a natural fit—we could not imagine a better home for our collections, as there's a strong aesthetic synergy between our brands."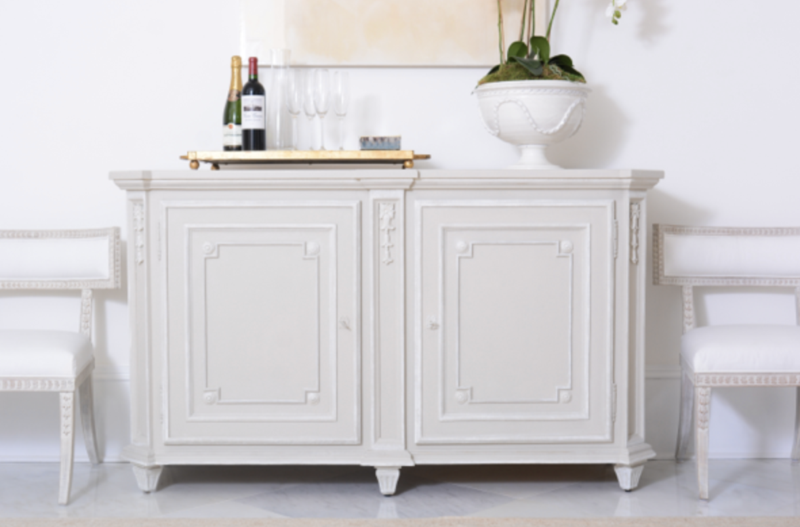 Lisa Rickert, founder of New Orleans-based historically inspired furniture company Ave Home, has launched Jolie Home, a paint and lifestyle brand. "Our goal at Jolie Home is to help you personalize your home and create something beautiful, whether that means cohesive and balanced interiors or elevating your style," says Rickert. "Everyone deserves a space that offers beauty and peace to their everyday life."
RECOMMENDED READING
Business Advice columnist Sean Low published his "wishes/fantasies/pipe dreams" for creative business owners this year. Highlights include No. 4, "Redefine value," and No. 10, "Starving is a state of mind." (This morning, he also tackled how a designer's fee structure can help communicate the value of their services in his first BOH column of the year.)
Fast Company reported on how a carpet maker became an unlikely environmental hero by making a midcourse correction, even against his own business interests: "Curious to know his company's exact environmental footprint, Anderson had his engineers calculate the waste cost of its overhead, and was shocked by the findings: more than 1 billion pounds of raw virgin materials, a majority of it oil and natural gas, used to produce nylon and polyester-based textiles that were the backbone of his product line—not to mention the whole carpet industry. It was then that Anderson resolved to disrupt his own business model."
Another fascinating Fast Company read: "The wildly banal interior design of sex cams." ("They're full of deliberate details: fake flowers arranged in baskets, white and gold leaf sculpted headboards, polyester pillows.")
Business of Fashion reported on how the chief executive of the fashion division of Reliance Industries, "India's largest private sector conglomerate with consolidated turnover of $63 billion," discussed opportunity in India's rapidly growing economy. We've been covering India's rapid growth and the impacts for the home furnishings industry, too. Read contributor Nikhita Mahtani's recent pieces on the first Mumbai Sotheby's auction, how design impacts India's environment, Goa's burgeoning design scene, and Ikea's arrival in the subcontinent.
CUE THE APPLAUSE…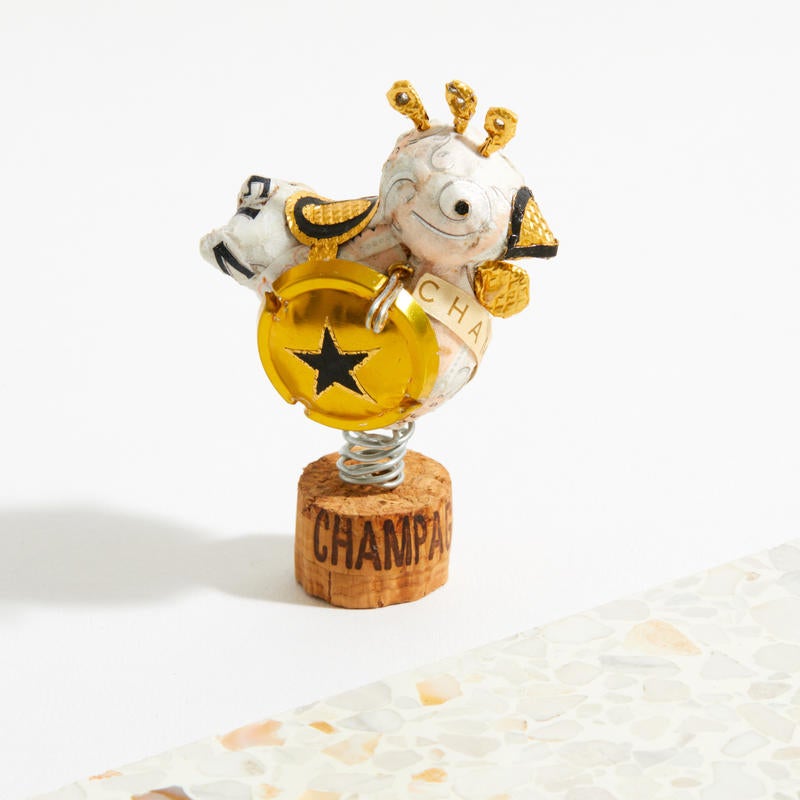 Courtesy of Design Within Reach
Design Within Reach began its 15th annual Champagne Chair contest, a social media competition in which participants make tiny chairs using the foil, label, cage and cork from two Champagne bottles. Among this year's judges are Savvy Studio, Mold and Ghetto Gastro. There will be 20 finalists (10 in each category, most original and best likeness) who will make it to the final round in New York at the end of January, after which the winner will be named.
Greenington, a Seattle-based sustainable furniture company that makes all its product using bamboo, was named one of Las Vegas Market's 2019 Global Goodness winners. The awards are given to companies that create sustainable, responsible product; other recipients this year include Finatur, a Colombia-based decor and accessories brand, and Portland, Oregon-based Solmate Socks, which makes mismatched socks, hats, scarves and blankets using recycled yarn.
Presenters for the 30th Annual ARTS Awards include Dallas-based Leon Goetz of Goetz Inc. and Georgina Weddell of In-Detail, Inc., and North Carolina-based Susan Inglis of the Sustainable Furnishings Council and John Loecke and Jason Oliver Nixon of Madcap Cottage. The ceremony will be held on January 18 during the Dallas Total Home & Gift Market.
IN MEMORIAM
Utta Kravet, wife of recently deceased Larry Kravet and mother of Ellen, Cary and Scott, has died. She was 89 years old. "Her spirit will be honored by her family and friends through her memories, her endearing expressions and her passion for life," the brand said on Instagram.
William Meyer, the proprietor of New York home decor shop William-Wayne & Co., has died, reported AD Pro. Meyer had run William-Wayne & Co. with his partner, Wayne Adler. "For 30 years, it was the only game in town if you had an apartment decorated by Parish-Hadley, Keith Irvine, Mario Buatta, etcetera, and you wanted to do a little shopping on your own," said Gene Meyer, a close friend of Meyer's. "The prices were within reach, and you could add here and there to an antiques-filled apartment with exactly the right results. It was the go-to shop for Upper East Side ladies, and they all shopped there and still do."