In her role as head of design at Yves Delorme, Laurence Rouet is drawing on her professional experience—but also memories from her childhood, which was spent in the South of France among the orchards of Provençal.
Rouet has impressive chops, including studying textiles at École Nationale Supérieure des Arts Décoratifs; developing textiles for upholstery, household linen, tableware and accessories at LVMH for Kenzo as head of design within the home department; and her time at Fremaux Delorme, which works with Yves Delorme, Ralph Lauren, Calvin Klein and Kenzo on household linens. These days, as head of design for the heritage French bedding and linen brand, she is tackling other challenges: balancing the modern with both the history of a world-renowned brand and her own personal history.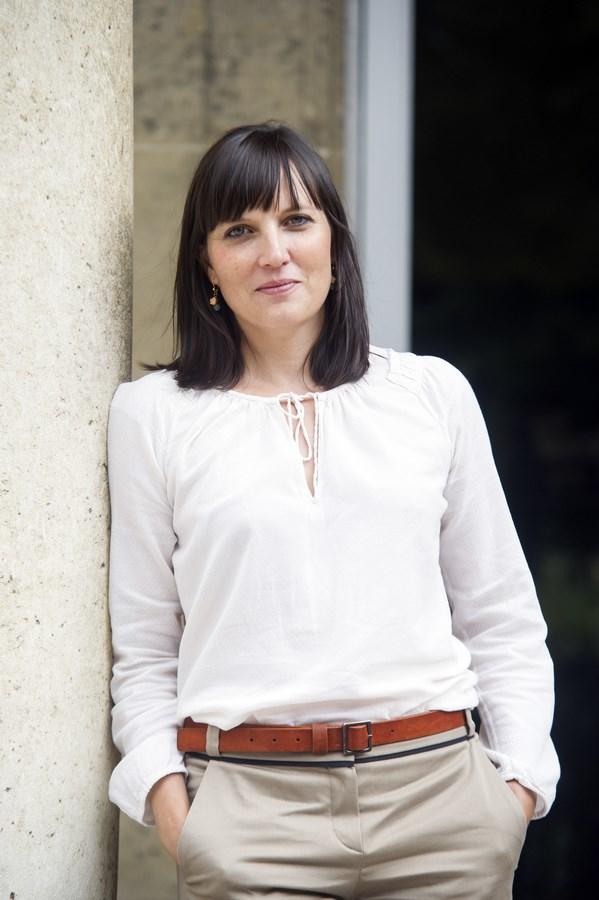 You've said that your goal is to bring the company up to date while remaining true to its history. How have you done so thus far?
Foremost, the Yves Delorme brand was doing wonderfully well before my arrival! The stylistic challenge is similar for all companies, which is to manage to dialogue with loyal clients, to seduce new ones and to accompany the brand in its contemporary environment. An additional difficulty, but one that renders the situation all the more interesting, is that Yves Delorme is an international brand and that the designs must also resonate with clients with various needs and desires all over the world!
In response, I would say that I re-memorize the DNA of Yves Delorme before I begin to conceive each collection: the poetry of nature, the audacity of creativity, the excellence of materials, and a savoir faire of the highest quality.
I travel, I nourish myself in various artistic domains, such as fine arts, design, fashion, architecture and literature, in order to maintain a continuous connection and sensitivity to the world around me. I give meaning to my viewpoint and to my gesture by drawing what seems to me to re-transcribe this act of reflection; comprised of current affairs, culture and even the imaginary, at the same moment as an observation of nature.
This process is accompanied by our communications strategy that flows along the same
charter as the art direction that I engage, thus allowing for a dynamic interpretation of the brand, and a re-transcription of the traits of the modern Yves Delorme woman: a woman that is of a romantic modernity.

The activity in the textile sector is very rich in Paris at this time of year, with Maison & Objet, Première Vision and Déco Off attracting designers and buyers from around the world. It is in this plentiful context that I began to conceive the next collection.
Are there particular designs or collections that do so?
Each brand having a history long enough to have established a strong and identifiable DNA is confronted with this challenge: Conserve its heritage while living in the contemporary moment. Tastes change, as well as consumer habits, and there is a strong need of identification that is translated today less by the possession of an object and more by the culture and values that a given brand proposes.
The world of couture and fashion, which is a particular passion of mine, often encounters the nomination of new art directors in order to assume the succession of the founding designer. One of whom I greatly admire and who, I find, successfully met this challenge is Maria Grazia Chiuri, art director previously for Valentino and today, for Dior. She manages to associate her poetic viewpoint and engaged ideas to the essential heritage of these brands, in order to perpetuate their success stories.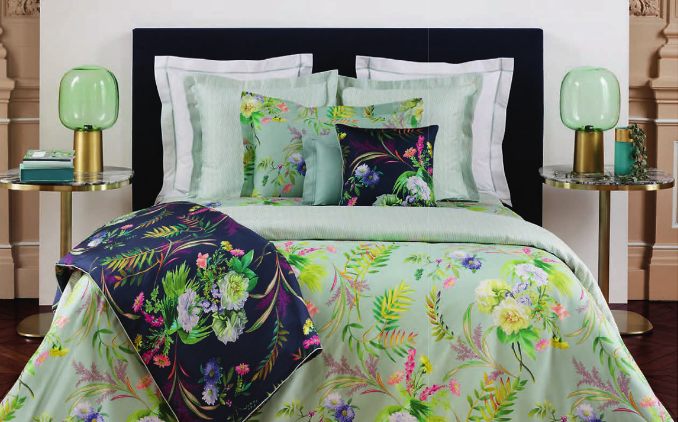 What is your top challenge in this industry? The best reward?
The principle challenge in this industry is to succeed in sharing the love for beautiful linens that inspires me, and to allow our clients to discover and then to integrate the pleasure of quality designer linens into their own lives. Home linens speak to intimacy, to personal well-being, and to an authentic luxury that I love to design each season with the hope that they seduce new clients. My challenge is to harmonize my own poetic imaginary world to the values of excellence of Yves Delorme, in order to propose an offer to the contemporary and international luxury market. The best reward? To discover a set of linens that I designed in the bedroom of a friend when I come to visit for the weekend!
What is in the works at Yves Delorme?
The activity in the textile sector is very rich in Paris at this time of year, with Maison & Objet (interior design/decor), Première Vision (textiles/fashion) and Déco Off (editors/furnishings) attracting designers and buyers from around the world. It is in this plentiful context that I began to conceive the next collection, which is spring/summer 2019 and that we are presenting at the same time as the fall/winter 2018 collection, recently finished.
The Group Fremaux Delorme presents its fall/winter 2018 collections in a private mansion in Paris for the duration of the shows, similar to a private showroom. International agents, partners, clients and press all gather to discover the collections in avant-première, six months prior to the arrival in our stores worldwide.