"The word 'performance' is like a rubber stamp—it's become a nebulous concept like 'organic' or 'green,'" says Patricia Hoffman, director of wovens at Thibaut. Once the standard for commercial projects, performance fabrics are becoming the go-to for residential ones too. But with so many emerging brands and unique specifications, they leave some scratching their head—even feeling anxious, according to Hoffman—wondering just what the moniker means.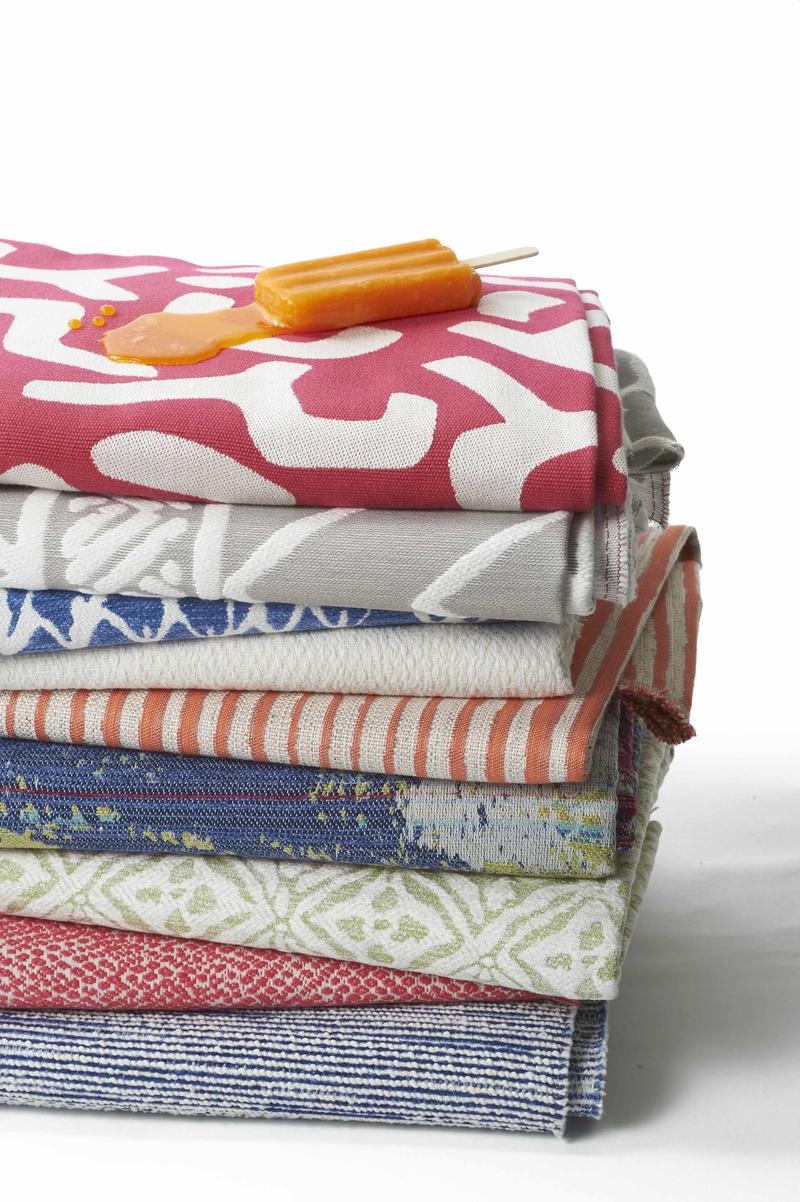 A few big names dominate the landscape: "Sunbrella has become the Kleenex of our industry," says Lisa Nicholl, vice president of sales and merchandising of JF Fabrics. While others are catching up, Sunbrella is the only brand to offer a five-year warranty. In 2012, Crypton launched Crypton Home—the other major player in the market—and created the demand for performance in the residential market, according to Robin Gordon, vice president of marketing and advertising at Robert Allen Duralee Group. Since then, a number of manufacturers and technologies have entered or expanded their offerings in the performance arena, each with a unique position.
One challenge for industry pros in trying to parse high-quality textiles is that the word "performance" is not all-encompassing. There are three categories that factor into the word: UV resistance (measured by light hours—Sunbrella clocks in highest at 2200; Belladura and Perennials are next at 1500), cleanability (ability to use bleach, soap or just water), and durability (measured by abrasion testing such as double rubs). "No one has actually defined what performance is," explains Nicholl. "I think [clients] think performance means it's virtually indestructible, that it's never going to get dirty—and that's not true. That type of fabric doesn't exist."
The current performance marketplace reflects the wide range of fabrics. Some offer one or two attributes—UV-resistance, durability and high cleanability—but none truly excel at all three. Crypton Home is extremely cleanable (soil and stain repellent) and durable (exceeds 30,000 double rubs), but cannot be used outdoors. Sunbrella is cleanable (even with bleach) and outdoor-friendly, but many of its indoor options don't have high abrasion rating (generally they weigh in at 12,000 double rubs). Belladura and Inside Out checks all three boxes; while they are not as UV resistant as Sunbrella, they are more durable with abrasion results beginning at 50,000 double rubs.

"Sunbrella has become the Kleenex of our industry," says Lisa Nicholl, vice president of sales and merchandising of JF Fabrics.

While there is no current governing body for residential performance fabrics, the Association for Contract Textiles created a set of requirements for commercial fabrics, including abrasion, flammability, crocking, lightfastness and physical properties like pilling, seam slippage, and tearing. ACT member companies are able to market their fabrics with official icons if they meet one of the category standards (think: a flame icon for flammability, a sun icon for lightfastness.) According to Gordon, residential fabric companies typically use ACT contract standards as a point of reference—even if they can't use the icons, which require ACT membership that some find cost-prohibitive.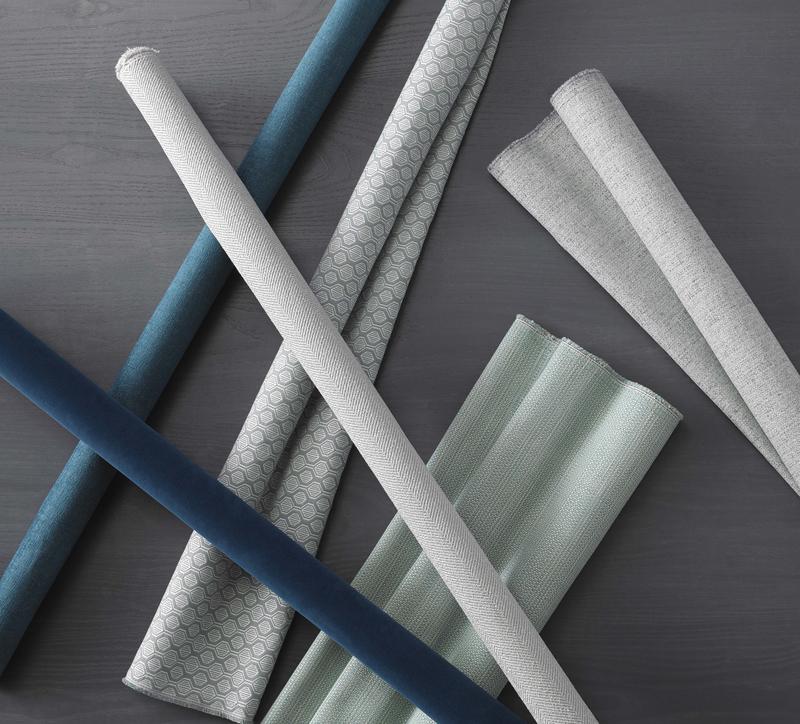 With so much complexity in the category, fabric companies are prioritizing training for their sales teams and designers. "Companies we carry offer CEUs exclusively on performance fabrics, and many send out email blasts and newsletters on the subject," says Gordon. Similarly, Fabricut offers extensive customer support to help designers understand the various characteristics of the performance product it offers, and is building a performance knowledge base.
That investment is of growing importance, given growth trends in the category. At Fabricut, performance fabrics represent 25 percent of the brand's upholstery sales. And at JF Fabrics, performance fabrics cost about $5 more per yard than standard ones, according to Nicholls. While other companies weren't willing to share numbers, they confirm that performance-related revenue is already high—and they expect it to grow.

At Fabricut, performance fabrics represent 25 percent of the brand's upholstery sales.

While performance fabrics are having a moment, Gordon points out that there is an element of hype: "You don't always need performance, but designers are now at a point where they think they do, so they tend to shop it first. Fabric has been around for hundreds of years and people have been putting it on furniture and it lasts. Performance has always been an inherent characteristic of fabric, and when you use the right fabric and the right application, you don't necessarily need to worry about the performance that much." That said, it's pretty liberating to have "the white, luxurious sofa of [your] dreams," says Nina Butkin, Vice President of Design, Fabricut—especially if you have small children and a dog.