For Jodi Finer, building a furniture line at her family's company, Fabricut, wasn't a matter of if, but when. In an industry where thinking "What's next?" is as important as looking to the past, Finer—creative director of the Fabricut brand S. Harris—knew that there was no better time than now to launch a furniture brand.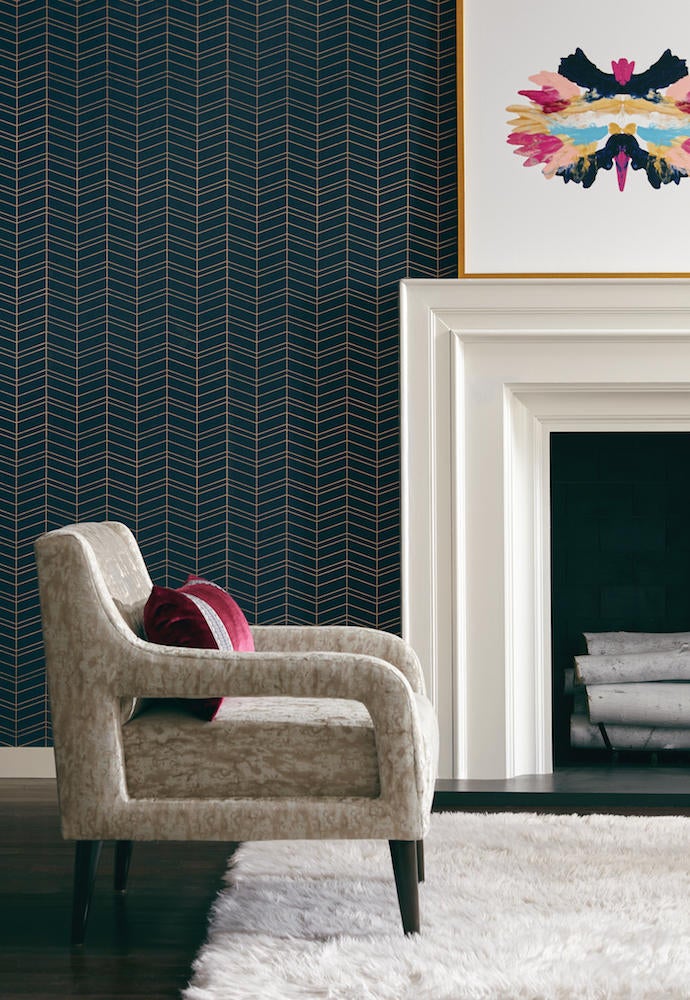 Finer sees Fabricut Furniture as a place where designers can come with their clients and find everything they need under one roof. "Being able to apply fabrics to a frame is a natural synergy for the design process, and now is the time to think about how we can serve our customers better," she says.
Fabricut Furniture debuts this weekend at High Point Market. The line is a jumping-off point for Fabricut, which ultimately aims to streamline the selection process and transform the way designers are shopping. Designers will be able to access Fabricut's products through showrooms, the company's sales force and a new digital experience, which, Finer says, customers can use to promote their own projects and ideas. "We just want to become a more well-rounded resource in terms of all the ways the designer wants to shop," she says.
The line includes sofas, dining chairs, stools, ottomans and bed frames, all of which can all be upholstered in any of 150 proprietary fabrics, and will be produced in High Point, North Carolina. Developing the products and partnerships was no small feat—the collection has been in the works for four years.
"We had to go about developing a product line in a completely different way than we were used to, since this was a new product category," says Finer. "The logistics of hiring a new team and looking for the right manufacturing partners were all new endeavors that involved coming up with new processes to allow the program to work seamlessly, and we're working through those different iterations every week as we develop the product and launch into the market."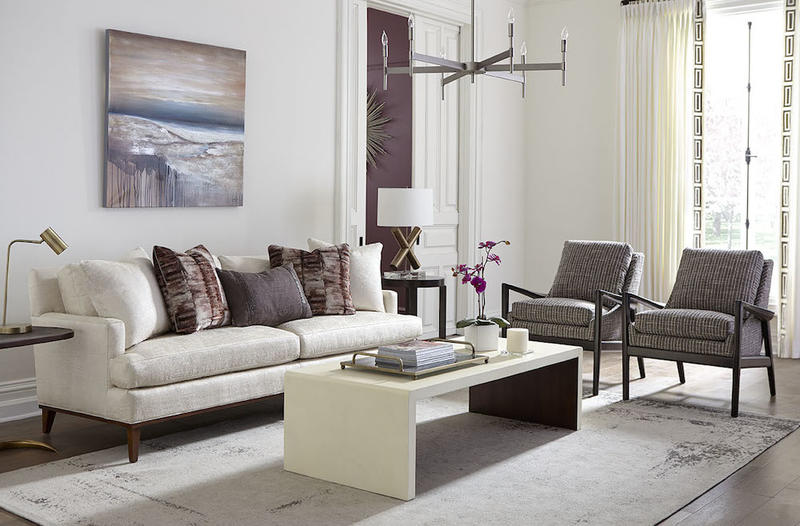 Domestic manufacturing was an important objective, adds Finer. "We really believe in the American story, our company is a heritage family brand, and we work with so many incredible manufacturing companies that have parallel stories, so we really wanted to work with American partners to keep manufacturing here."
The launch marks the foundation of a product line that will continue to expand. "We wanted to start with a more transitional point of view in the product offering to provide a wide [array of products] to our customers," explains Finer. Projects in the works include design collaborations with showrooms, designers and studios—Finer even hopes to create synergies with other design brands to increase the number of products customers can purchase on-demand.
"The intention of getting into furniture was to become a more agile company in terms of how we serve our customers," says Finer. "We're exploring a lot of options about how to be a better provider of home and how we can use this inspiration."