Looking at Leo Wang's resume, he may not seem like the most obvious candidate to have started a bedding company. Stints at the Clinton Foundation, the United Kingdom's House of Lords and consulting firm McKinsey, where he advised governments on sustainable development? Check. A major manufacturing operation? Not so much.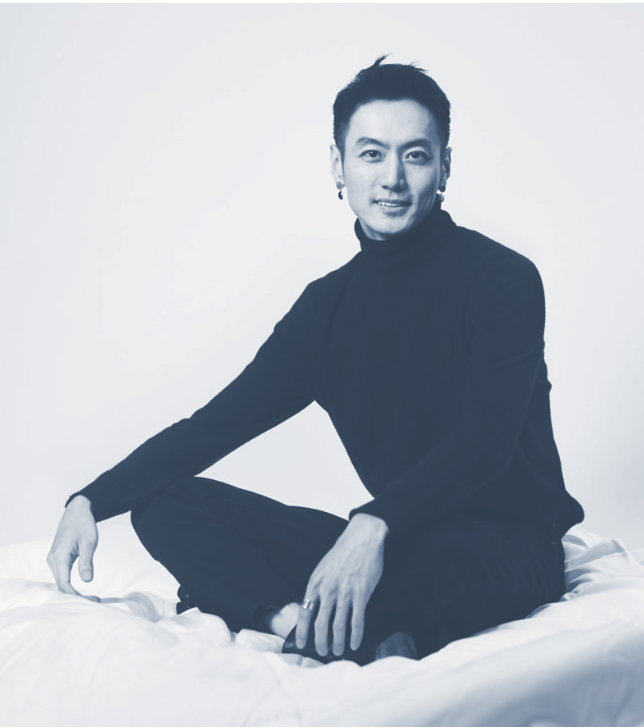 But Wang had grown up seeing the operations of weaving mills run by his family in Northern China—and his passion for sustainability took on a new direction when he started to consider the impact of the textile industry.
"They make about 60,000 meters of fabric every day," says Wang. "To walk the production floor and see the process up close, it's really inspiring." But he also noticed some more troubling aspects of the manufacturing, like the coal-fired plant used to finish the sheets or how every sheet of fabric uses 600 gallons of clean water, which is then chemically tainted with petroleum-derived synthetic dye and can't be reused. "From an environmental standpoint, I think the process conjures a lot of questions."
With his co-founder Michael Rothkopf (a private equity associate turned Bain management consultant turned voice messaging mobile app founder), Wang launched the soft goods company Buffy, focused on using only sustainable and naturally derived materials like eucalyptus and recycled plastic. "Everything we make is designed to reverse what the home goods economy has been doing to the planet," says Wang. "When you're done with a Buffy comforter, you should be able to leave it in your backyard and see it biodegrade."
The primary material used in the company's products is a fiber made from eucalyptus, which requires only about 10 percent of the water that a cotton plant needs to grow. "Cotton is one of the biggest issues in the textile industry," says Wang. "Cotton is kind of the enemy from a resource footprint standpoint. It is so water-intensive, pesticide-intensive, and fertilizer-intensive to cultivate, and in our economy, we overproduce it to get it to rock-bottom pricing." The eucalyptus fiber in Buffy's comforter has a thread count of about 330, which he says is comparable to the shell of a luxury down comforter. In lieu of down, Buffy offers comforters with two types of filling: one, called The Breeze, is made of eucalyptus; the other, called The Cloud, is made from recycled plastic bottles. The plastic, which is sourced from landfills in Southeast Asia, is turned into a mulch, then liquefied and woven into a thin fiber, which is in turn woven into a fluffy filling. "To date we've used a little over 10 million of these recycled bottles in our products," says Wang.
Instead of using chemical dyes, Buffy utilizes plant-derived dyes from pomegranates, geranium petals and tea leaves. "Creating small batches of natural dyes is one thing, but to do it on a commercial scale and create a product that looks just as good and holds up the same way that synthetic dyes do—that's really challenging," says Wang. To pull it off, the company borrowed the ultrasonic dying method that's traditionally used in the synthetic process. "This ultrasonic dye methodology is able to put machinery that vibrates really fast into the dye bath, creating a lot of bubbles. All those bubbles popping creates a lot of heat, and that heat lets the natural dye agents bond with the fiber in a much higher resolution."
Buffy's next phase, as Wang sees it, is moving into furniture manufacturing. The company is currently collecting returned Cloud comforters (like many online-only retailers, they offer a 30-day, no-questions-asked return policy) and using them to create composite board furnishings. "We ultimately believe that our stuff should be better for the planet," says Wang. "For every sheet set made, there shouldn't be 600 gallons of chemically tainted water going back into water tables and oceans. Our products should be something that you feel comfortable with because you know you can find all the ingredients we're using in a Sweetgreen."