Bedding often serves as the statement piece around which an entire bedroom is designed—but because of the inherent environmental and social complexities of the cotton industry, there's a lot more to consider about a comforter than just its thread count.
There are a variety of ways to tell if bedding was made in an environmentally friendly way, including Fair Trade certification, which guarantees the products have come from farms that provide fair wages and safe working conditions (including prohibiting forced child labor); the Global Organic Textile Standard, or GOTS, which ensures the organic status of materials from harvesting to labeling and requires environmentally and socially responsible manufacturing; and Oeko-Tex, a standard that tests for harmful substances used in dyes and finishes. These labels can speak to not only the quality of the material, but also how those materials were farmed, who they were farmed by and in what conditions they were manufactured. Sheets, for example, are often treated with the known carcinogen formaldehyde to help prevent wrinkles, but if a product features an Oeko-Tex label, it's been deemed free of such harmful chemicals.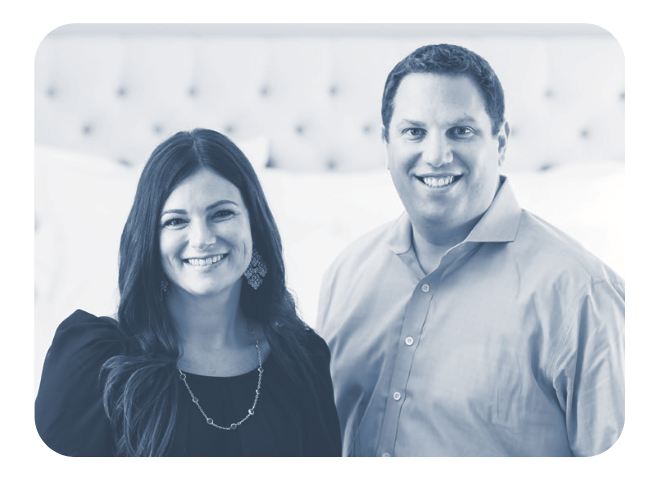 It's becoming easier to find bedding that meets these standards as the wellness craze has trickled down from food and beauty and into the linen closet. For the modern consumer, it's not enough for a product to look and feel high-quality—they want to know how it's made as well. It was that curiosity that led Missy Tannen and her husband, Scott Tannen, to found Boll & Branch, an organic bedding company, seven years ago. We spoke with Tannen about her journey into ethical textile manufacturing, how the brand has expanded and why organic materials matter now more than ever.
Your background is in elementary education. What led you to give up teaching and start Boll & Branch?
We started as customers and as consumers ourselves. We saw that people typically don't know what they sleep on and aren't sure what kind of chemicals were going into their sheets. Once we realized there was this gap in the market for ethically manufactured bedding, we took about a year doing research on the textile industry and meeting with different middleman manufacturers. I would say, "This is great, but where are your factories?" They wouldn't let me tour them. I'd ask, "Where is the cotton farmed?" No one could tell me.
How did you get past that initial stonewalling?
After a ton of research, we discovered Chetna Organic, a Fairtrade International cooperative that supports family-run cotton farms in India, and a like-minded factory in southern India. We started just believing in this better way of growing cotton that's grown without the use of chemicals. It's better for the people who grow it and it's ultimately better for the customer to sleep on. We use only organic cotton that is rain-fed. It's truly the most natural and pure way you can get organic cotton. And if someone is working so hard to grow this cotton without chemicals, without pesticides, I want to make sure that they're paid for their work.
Why is organic cotton better for the consumer?
In growing the raw material, we don't use any chemicals or harsh pesticides, so none of that residue is left on any of our cotton. We also follow through with the rest of the process, following the GOTS standard, which means that we don't put finishing chemicals on our products. So, for example, if we want to dye our sheets white, we don't use bleach like conventional fabric companies would. Instead, we use an oxidation process and get them naturally white. A lot of people will use formaldehyde to get wrinkle-resistant sheets, so literally the fabrics are coated in that chemical. We don't believe in doing that. 
There are so many white sheets out there—you could buy white sheets anywhere you want. But I hope people recognize that these are special [because] not only do they look beautiful, but they'll last—and they're made in a way that improves the lives of everyone they come in contact with.
You started with sheets, but your product range has grown considerably. How have you chosen where to expand?
It's happened through listening to our customers. After our first year of business it was like, OK, people are asking for a duvet cover. And then it became, All right, now people want to know where they can find ethically made pillows. We already had that outside cotton fabric but wanted to use down feathers on the inside, because that is truly the gold standard for an amazing pillow. But we wanted to make sure that the animals were also treated humanely. Feathers are a byproduct of the duck meat industry, so we are using feathers that would otherwise be thrown away by meat factories. With every product we've added, it's been a process of making everything from scratch. We're learning about the fabric and materials as we go along.