In BOH's new series On Trend, we're asking designers to share their favorite of-the-moment finds.
Not quite a houndstooth and definitely not a plaid, classic gingham prints date back to the 17th century and presently provide designers with a dash of two-tone drama that still reads traditional. "Ginghams are great because they are a geometric pattern that's simple but versatile and refined," says designer Marissa Stokes. "They can be bold or subtle and easily mix with solids, stripes and florals."
Inspired, we asked Stokes and designers Prudence Bailey and Gary McBournie to share their favorite of-the-moment checkered finds and how to integrate them into a space.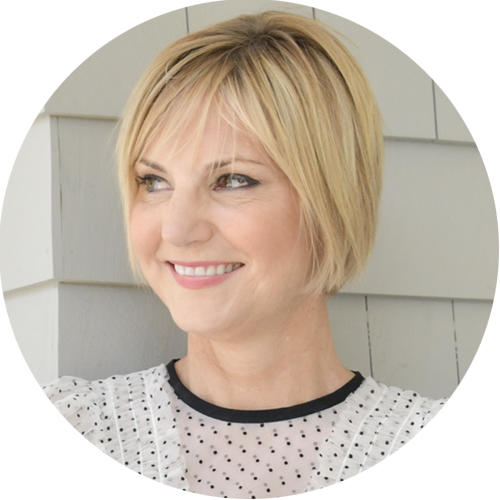 Courtesy of Prudence Bailey
Prudence Bailey
Bailey isn't afraid to mix modern and traditional designs in a room. While the New Canaan, Connecticut–based designer gravitates toward clean lines and comforting textures, her nuanced approach to bold prints and bright colors ensures that every interior she creates feels fresh, tailored and timeless.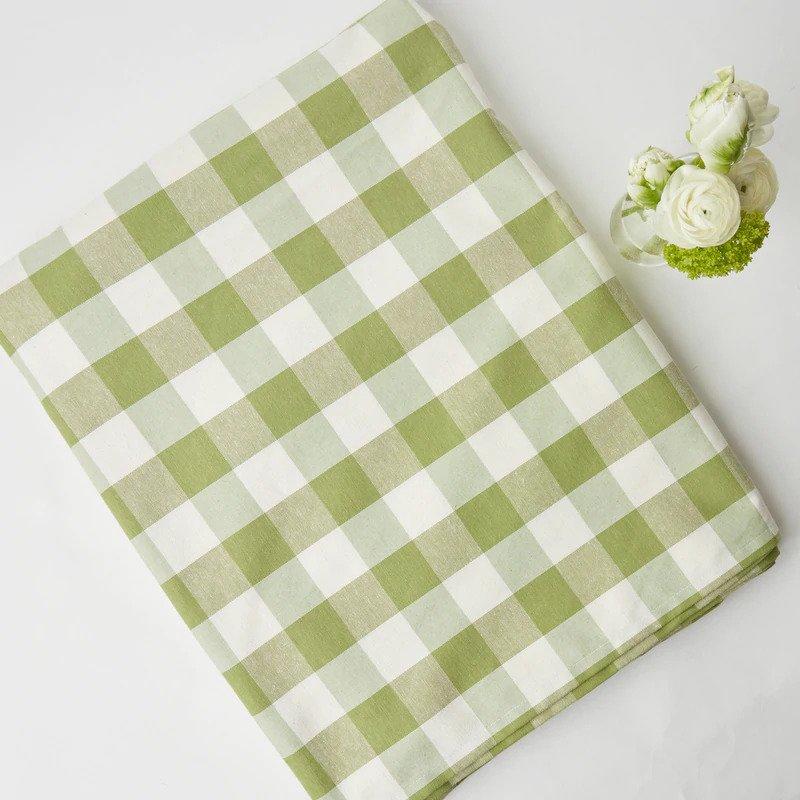 Courtesy of Mrs. Alice
GREEN GINGHAM TABLECLOTH BY MRS. ALICE
"Nothing says spring like gingham! I would use this for a Sunday girls brunch as the foundation of the tablescape, and add a dash of bright pink and green."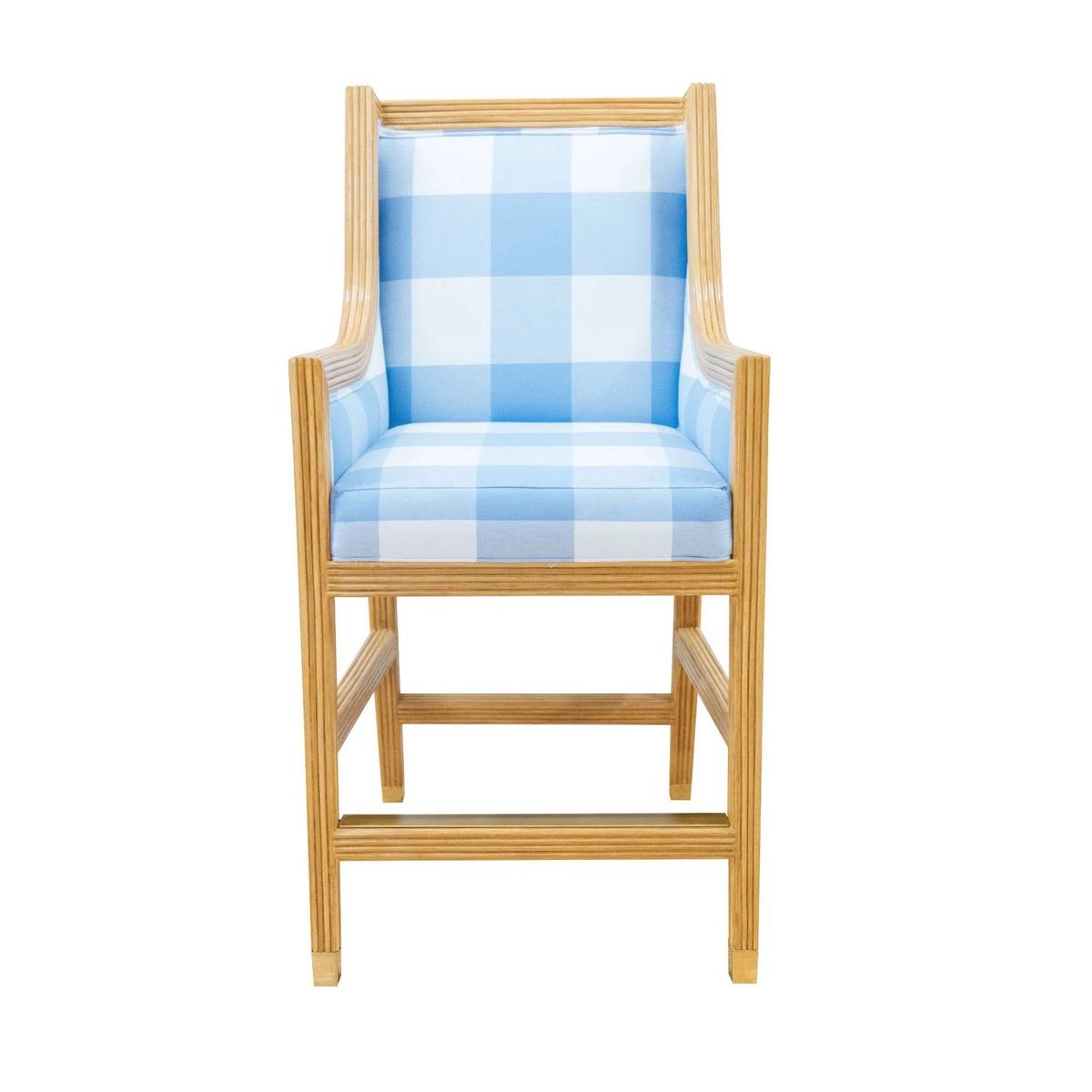 Courtesy of Society Social
"I love the combination of gingham and rattan. It's a timeless [pairing] that always looks so chic and cheerful around a kitchen island."
Courtesy of Madcap Cottage
GINGHAM WINGBACK CHAIRS BY MADCAP COTTAGE
"These vintage wing chairs are simply divine in a rose gingham by
Madcap Cottage
. I would pair them in a sunroom with a gorgeous floral sofa in Wycombe Park by
Schumacher
."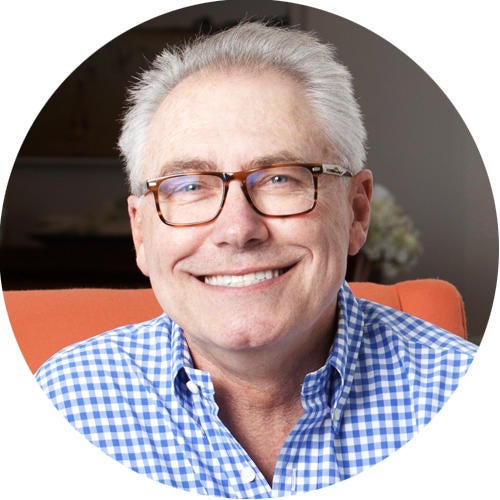 Gary McBournie
McBournie has a knack for balancing classic and contemporary elements in a space. Drawing inspiration from his global travels, the Boston and New York designer employs a medley of time-tested patterns, organic materials and eye-catching, often contrasting hues to craft warm, colorful spaces that exude sophistication.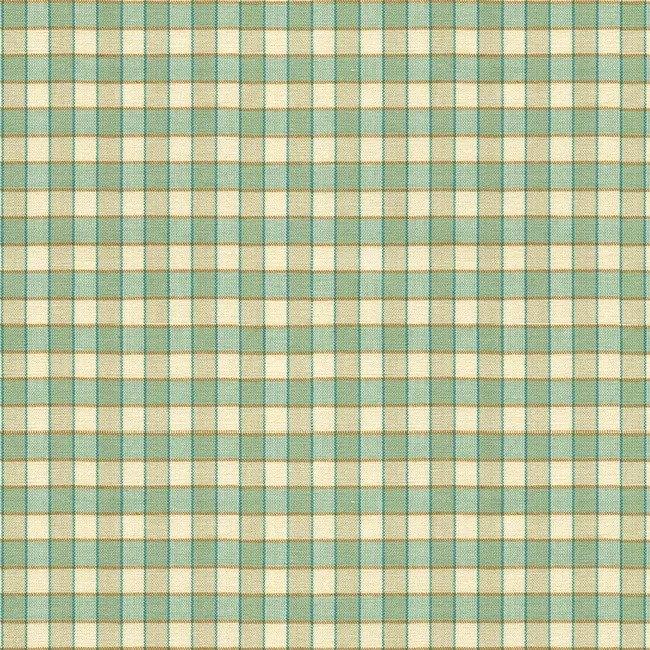 Courtesy of Brunschwig & Fils
"I am a known Francophile, and this pattern truly evokes the French country aesthetic. I have used this in family rooms and kitchens on upholstery, draperies, curtains, pillows and trims—although not all at once! I have also successfully used it in dining rooms to add some warmth and downplay overly formal furniture."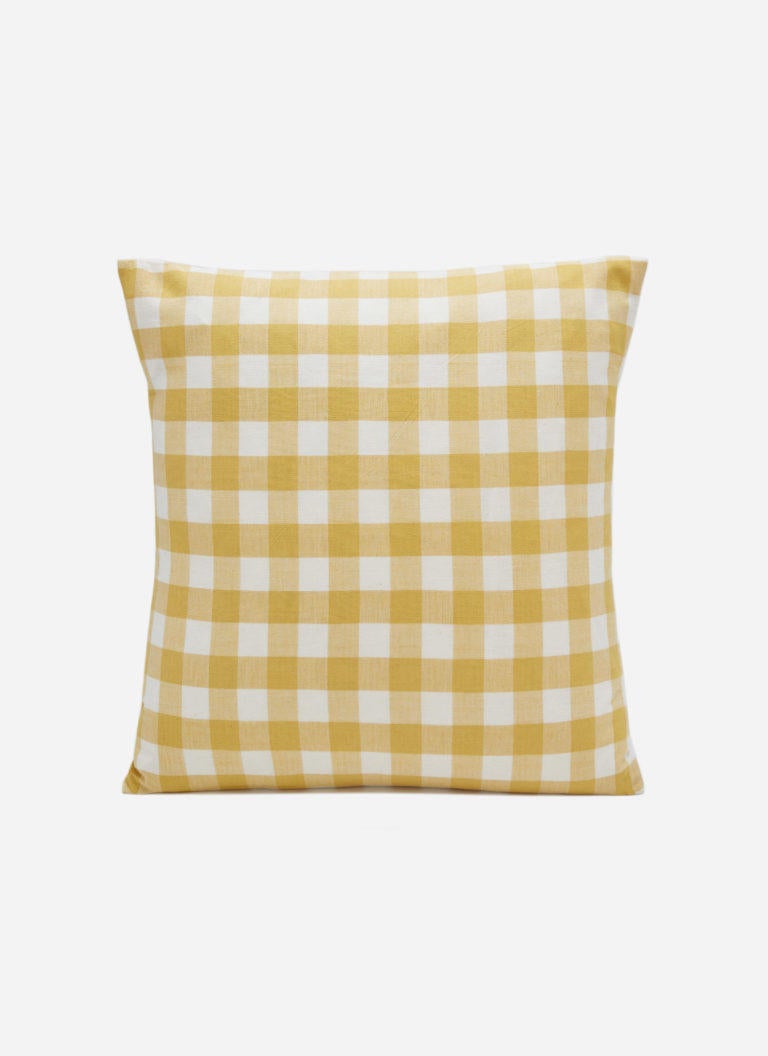 Courtesy of Heather Taylor Home
"I love the rich, warm color of this pillow. It reminds me of fields of sunflowers in the South of France. It could warm up a faded wooden chair or be grouped on a banquette, perhaps with complementary colors such as burnt orange, red, forest green—almost anything!"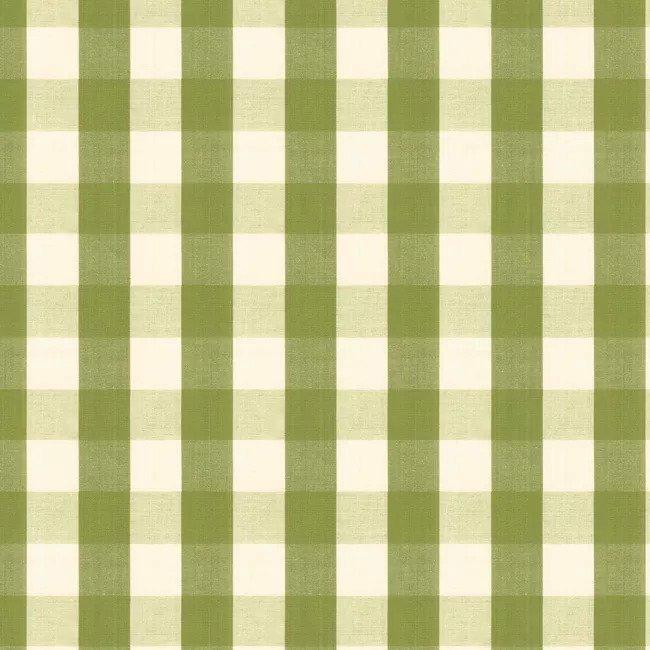 Courtesy of Brunschwig & Fils
CARSTEN CHECK IN LEAF BY BRUNSCHWIG & FILS
"This lively green check is as clean and fresh as they come. I would use it to upholster the walls of a bedroom or the sofa and chairs in a sitting room, and it always makes a great accent, be it a bed skirt or a trim. For a quieter space, pair with a white or natural. For something more vibrant, pull in colors from the garden and you can't go wrong."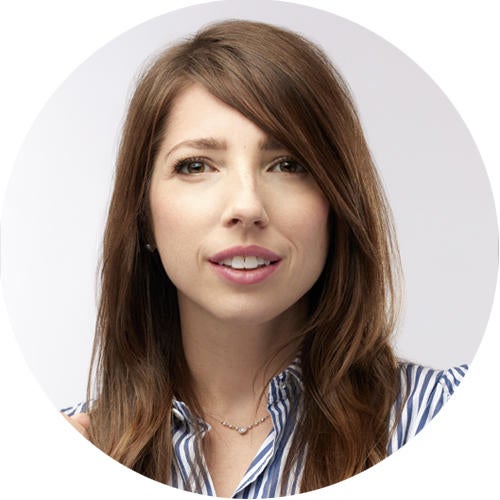 Rick Chaffiotte Photography
Marissa Stokes

Though the New York designer honed her skills revamping historic residences for the likes of Victoria Hagan and Thomas Jayne, Stokes definitely doesn't shy away from courageous pops of color or silhouettes that make a statement. Her playful gingham placements bring fresh energy to both bedrooms and cocktail bars.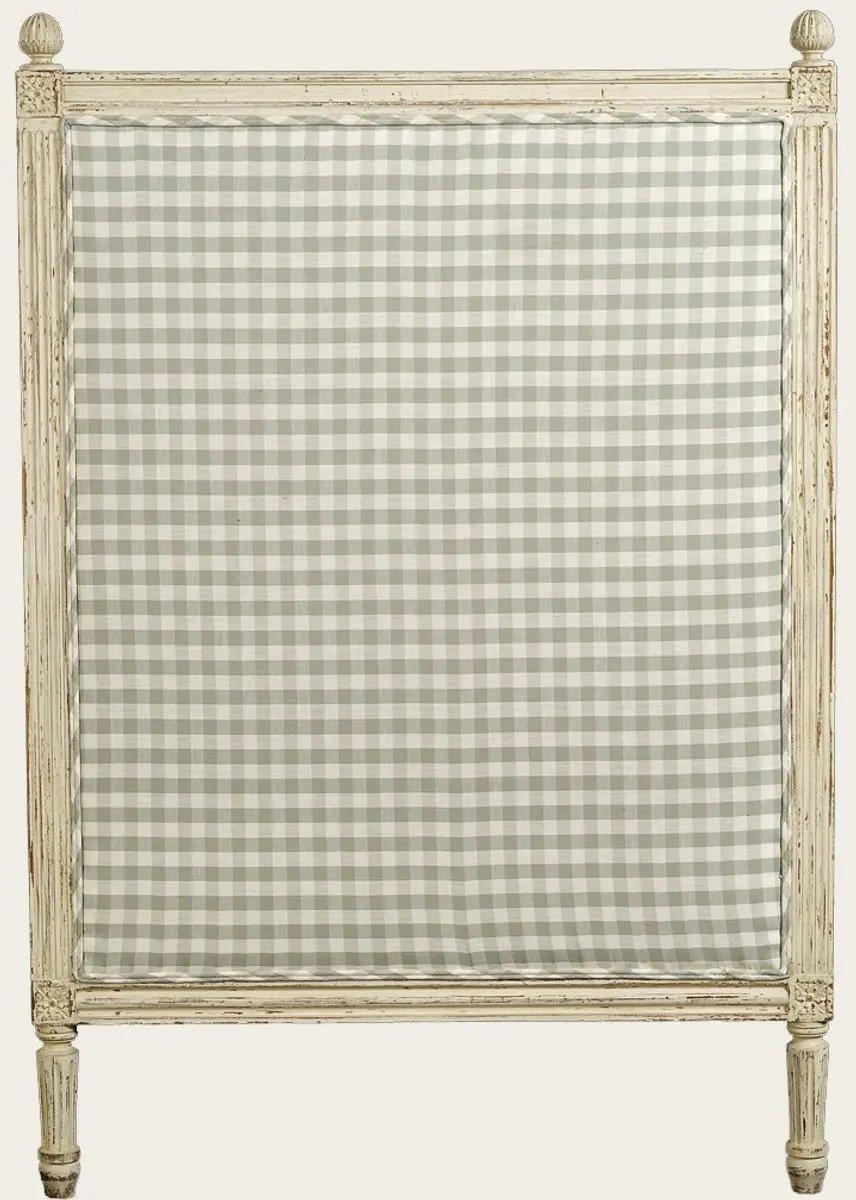 Courtesy of Chelsea Textiles
GUSTAVIAN UPHOLSTERED HEADBOARD BY CHELSEA TEXTILES
"
Chelsea Textiles
carries a wonderful gingham-patterned fabric in a handful of colorways that can be used on any of their upholstered furnishings. A headboard or bed for a child's bedroom upholstered in gingham is sweet but also timeless and can grow with them at any age."
Courtesy of Julia B.
LOBSTER RED GINGHAM COCKTAIL NAPKINS BY JULIA B.
"The Lobster Red Gingham cocktail napkins from Julia B. are fun and perfect for summer entertaining."
Courtesy of Serena & Lily
GINGHAM SHEET SET BY SERENA & LILY
"
Serena & Lily
carries the perfect blue gingham sheets that can easily be mixed and matched with a solid coverlet or duvet."
Homepage photo: A bedroom designed by Gary McBournie | Brantley Photography