The design world lost a legend when Mario Buatta passed away in 2018. Last week, the "Prince of Chintz" caused a posthumous flurry of excitement when his personal collection of furniture, fine art and decorative objects hit the auction block at Sotheby's.
The sale, dubbed "Mario Buatta: Prince of Interiors," featured nearly 1,000 works that the designer kept in his New York City apartment and his Connecticut home, the William H. Mason House. The wide range of price points (estimates ranged from $500 to $50,000) were undoubtedly part of what attracted so much attention to the sale. Everyone from serious collectors to casual fans of Buatta's signature style had the opportunity to bid on a piece of his legacy.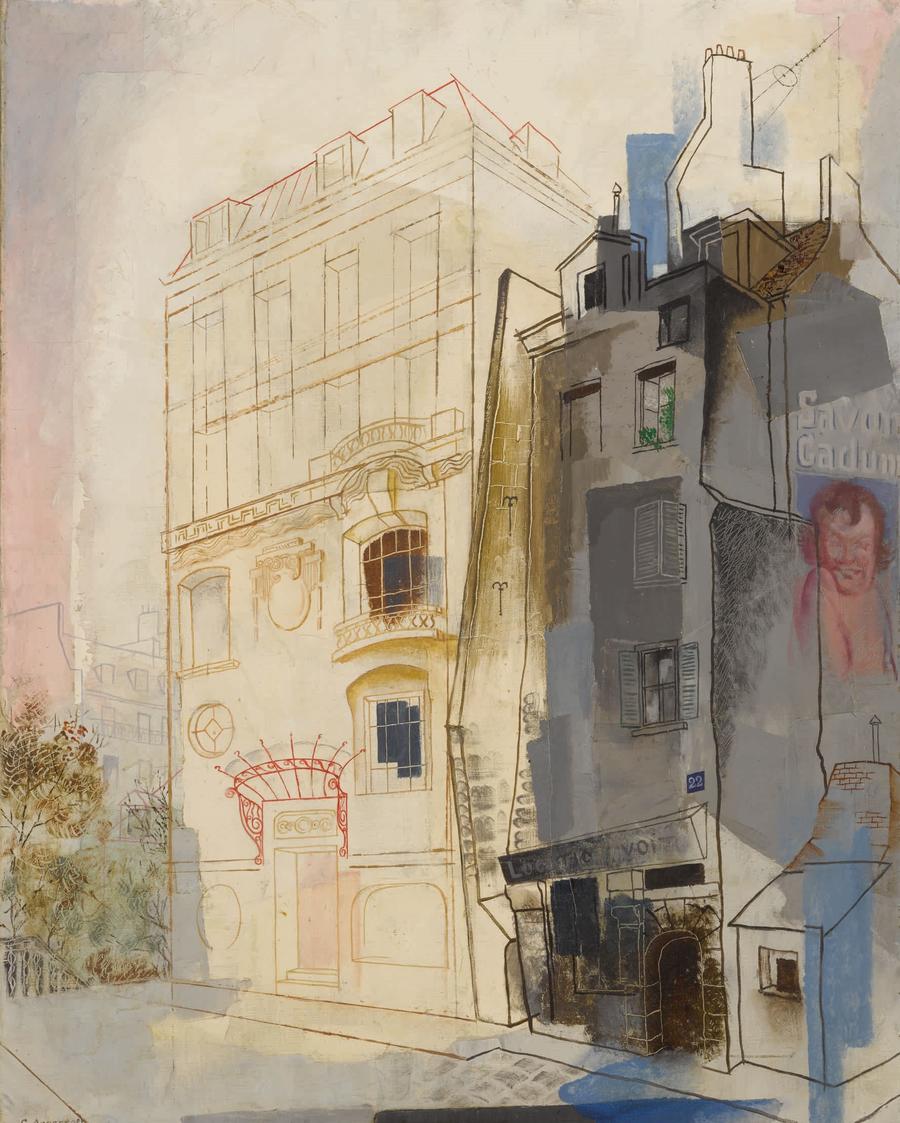 Yuri Pavlovich Annenkov, courtesy of Sotheby's
The highly anticipated auction was attended by art enthusiasts, designers and collectors alike. With the close of the auction, the bestselling lot—a painting by Yuri Pavlovich Annenkov—saw the gavel strike at $212,500. Almost all of the items in the auction exceeded their projected sales prices (a pair of Anglo-Indian low tables sold for 34 times their highest estimate). The auction total? A whopping $7.6 million.
"My partner John Loecke and I were teenagers in the 1980s and always loved Mario's whimsical, fun-loving aesthetic," says designer Jason Oliver Nixon of Madcap Cottage, who purchased two lots during the auction. "We have always been huge Anglophiles, too, so his style was very much our own. Mario certainly guided our vision as we crafted the Madcap Cottage style. We were thrilled to score a set of four japanned chairs and a wacky sign in the frenzied auction where almost everything sold way over asking. We can't wait to have a piece—actually, two pieces—of Mario in our home. We will pay homage often."
While more than half of all lots went to online bidders, the presale exhibition of Buatta's personal collection, which included a replica of the late decorator's living room, attracted over 4,000 visitors to Sotheby's galleries.
Emily Evans Eerdmans, a design historian and friend of Buatta's who co-wrote his 2013 book Mario Buatta: Fifty Years of American Interior Decoration, had been tasked by Buatta's family with sifting through the designer's extensive collection to prep for the sale. In an interview with The New York Times in advance of the auction, Eerdmans estimated that Buatta had 300 rolls of fabric in his Connecticut home, where there were also rooms dedicated entirely to housing lamps and pillows. While sorting through the decorator's estate was no easy feat, Eerdmans is pleased with the results of her labor. "There could be no finer tribute to Mario's legacy than the incredible success of this sale," she said in a release. "Sotheby's shared our vision of showcasing and celebrating the Prince of Chintz with a catalogue, an exhibition and a 22-hour blockbuster sale that will long be remembered."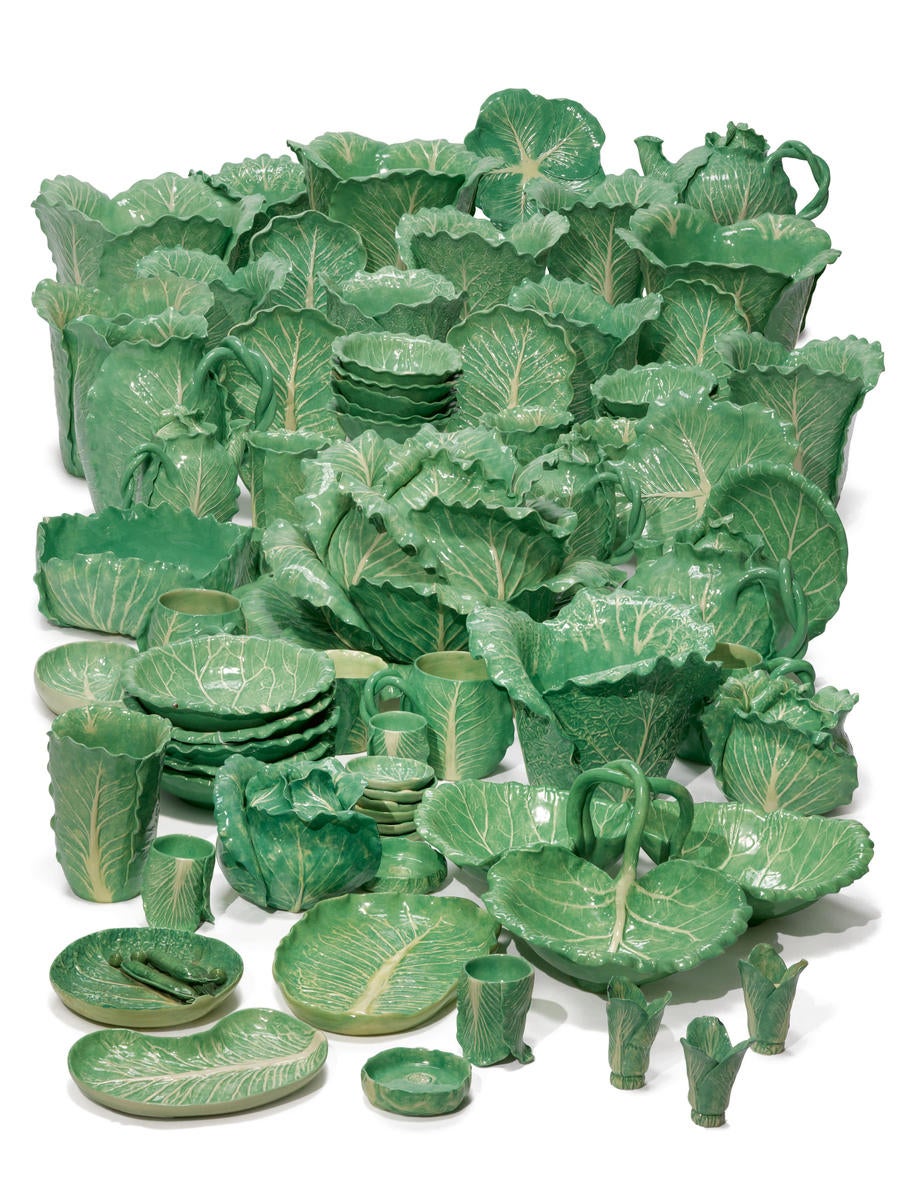 After her part was done, Eerdmans passed the 922 lots over to Dennis Harrington, head of Sotheby's English and European furniture department. "We always knew that this auction would create a bit of a stir because Mario Buatta was such an important figure—so many people knew and loved him," Harrington tells BOH. "But to see the number of visitors to the exhibition and the number of people engaging with the sale online and the number of bids in the sale, it really surpassed all of our expectations. The level of excitement was thrilling to see." The first day of the sale lasted until after 6 p.m. and the second day went until nearly 11 p.m. "To see people bidding online and over the phone that late on a Friday night, that was surprising," says Harrington. "There were people all over the world just watching the sale unfold online, as if it were a football game. It was extraordinary."
He continues, "I think this is a good omen for interior design. It shows that, despite what the popular perception is, I think Mario's style of maximalism is still very popular. Maybe this will make people feel like they can lean into maximalist design and not be ashamed of it. This proves that there's a lot of love for this aesthetic and that it's still very relevant for the 21st century."
Homepage image: Mario Buatta's living room; courtesy of Sotheby's