Last year, the design industry lost a legend when Mario Buatta, the "Prince of Chintz" who brought the English countryside to Manhattan, passed away at the age of 82. Early next year, the design industry will have a chance to take a close look at the designer's legacy when Sotheby's auctions off pieces from his private collection to the general public.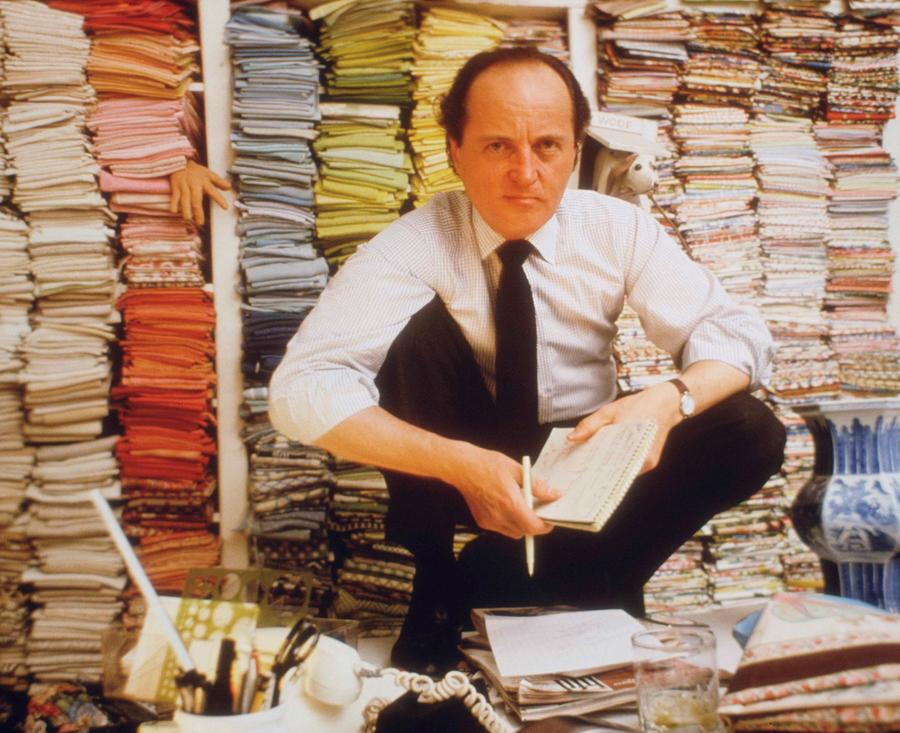 The sale will be overseen by Dennis Harrington, head of the auction house's English and European furniture department, and a longtime dealer and expert in the subject. He's a fitting curator for the auction: Though Harrington had only met Buatta in passing, they shared a deep love of antiques, even as 19th-century pieces fell out of vogue in the 21st century.
"[Buatta] was always a decorator who loved antique furniture and continued to use it. … He stayed faithful to it all his life, so he was definitely a man after my own heart," Harrington tells Business of Home. "He said, 'The 21st century at the moment is just gray,' and he didn't like it."
So what's in the collection? A healthy number of English antiques, dog paintings, and Delftware spread out between Buatta's Upper East Side apartment, Connecticut home and a warehouse that handled the overflow. All that, plus a stash of plastic cockroaches that the prank-loving designer would famously send to friends and enemies alike. But mostly: Buatta staples.
"Everything he bought was something that he wanted to live with, and it corresponds to what he was putting in his clients' houses," says Harrington. "He never put anything in a client's residence that he himself would not want to live with. … It feels like a private client's collection, not a designer's."
The unity of Buatta's collection speaks to an era when famous designers (of course, then, they were 'decorators') were each renowned for a particular look that they stuck to and perfected. No one was going to him in 1989 and asking for "a mix of traditional and modern, but not?" If you went to him, you wanted chintz and china, and you got it.
Perhaps unsurprisingly, Harrington didn't uncover a secret room full of neon signs or Memphis furniture. However, as it turns out, Buatta wasn't above a high-low moment.
"One thing I was a bit surprised about [is that] we found several boxes of T.J. Maxx fish jugs—which are not in the sale, I would hasten to add. He loved to build these shelves of china; he thought: 'If the client doesn't want to spend a lot of money buying antique china, he can buy things from other sources, modern pieces that can at least give the same effect.'"
Another surprise from the sale: There's something at every price point, with pieces estimated from $500 to $50,000. This is partially because Buatta collected at a level that Harrington describes as "slightly below stratospheric," and partially because the overall market for antiques has become so depressed over the past 20 years. There are, however, signs of a turnaround.
"I'm not saying it's a tidal wave, but we've had a bit of upturn even just in the last couple of years, because a lot of designers are beginning to realize that antiques are undervalued and they can have an impact in a room," he says. "We're getting more buyers who are looking at the prices and thinking, 'Oh, we used to think antiques were so expensive and not something for us, and now we realize that at a certain level it's actually cheaper to buy antiques than retail.'"
It's a trend Buatta himself would have surely welcomed.
Homepage photo: Mario Buatta's Living Room, New York; © Scott Frances OTTO