In BOH's new series On Trend, we're asking designers to share their favorite of-the-moment finds.
Equal parts colorful and ethereal, ombre palettes and patterns have proven their appeal, transcending trend status to become an enduring design option. In addition to bringing a medley of dreamy gradient tones to a room, these gently blended, graduating shades of the same hue can create a sense of rhythm and movement, whether they're adorning accent pieces or an entire wall. "I love the flow that ombre creates," designer Alex Alonso tells Business of Home. "It gives the eye a soft progression, and it allows you to be more playful with color in a space without being too dramatic or harsh in the transition."
Intrigued, we asked Alonso and designers Christina Roughan and Katie Lydon to share their favorite of-the-moment ombre finds and how to employ them in a space.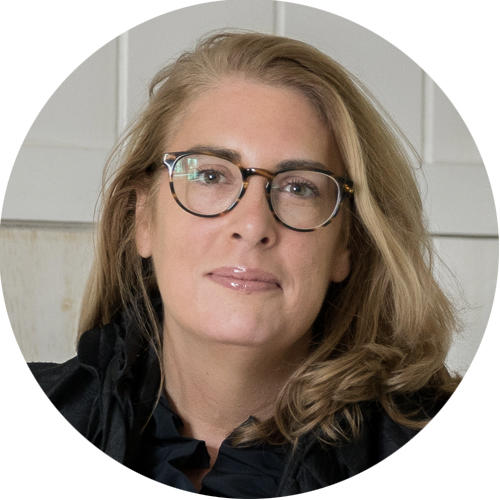 Christina Roughan
Roughan believes that good design is more than just eye candy—it can elevate a client's quality of life. The Greenwich, Connecticut–based designer approaches each project with a toolbox of sprightly hues, peppy prints, tactile textiles and clean silhouettes to ensure that no space lacks in comfort, sophistication or levity.
Courtesy of The Rug Company
MISTY BY DAVID ROCKWELL FOR THE RUG COMPANY
"
The Rug Company
has the most exquisite blue ombre rug. It would be suitable for just about any room."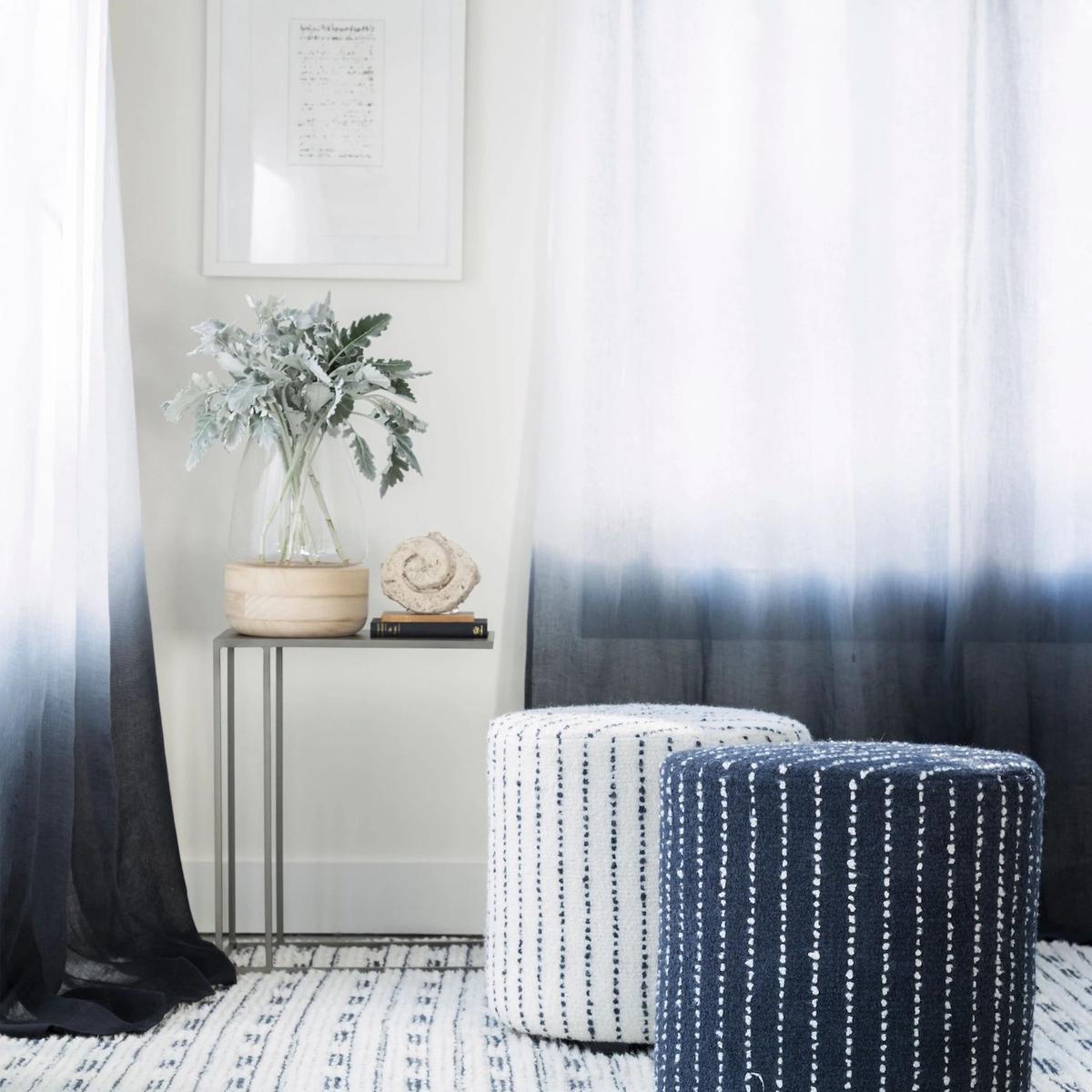 Courtesy of Rosemary Hallgarten
OMBRE SHEER LINEN FABRIC BY ROSEMARY HALLGARTEN
"We love these sheers—they're light and timeless. The colors are subtly saturated and can be used in a beach, mountain, city or country home, depending on the application."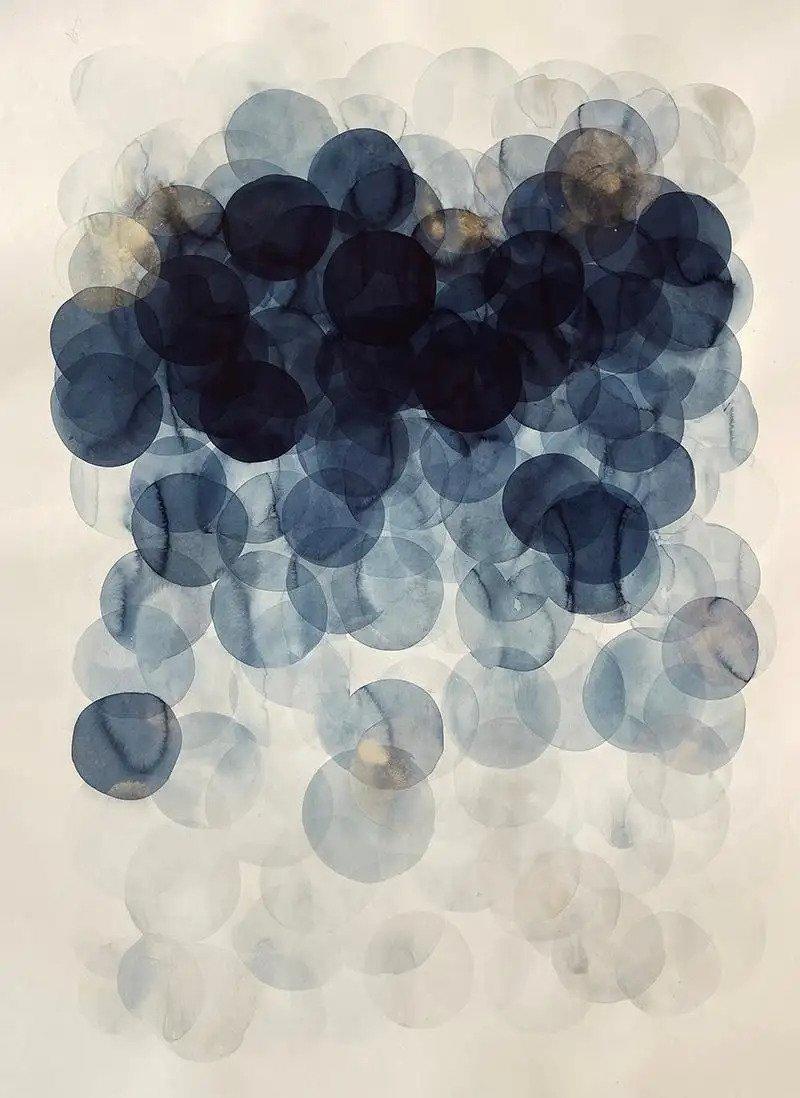 Courtesy of 1stDibs
CLOUDBURST IN NAVY TO WHITE OMBRE BY KATIE HEFFELFINGER
"Ombre wall art, like this piece by Katie Heffelfinger, adds depth and perspective to a room."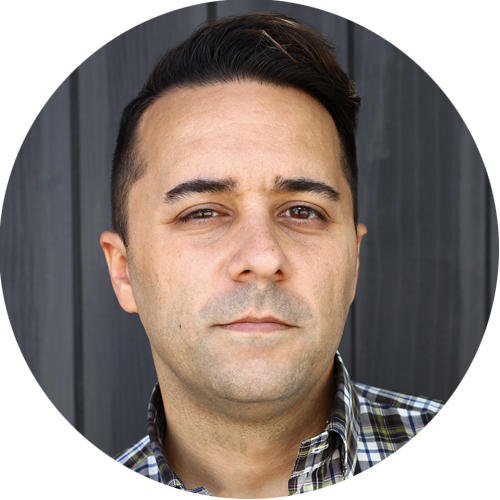 Courtesy of Mr. Alex Tate
Alex Alonso
A maximalist at heart, Alonso has an affinity for what he describes as "modern Victorian" design. The Miami designer behind Mr. Alex Tate doesn't shy away from bold colors, shapes or textures, and in turn has earned a reputation for creating lush and layered interiors that don't skimp on livability.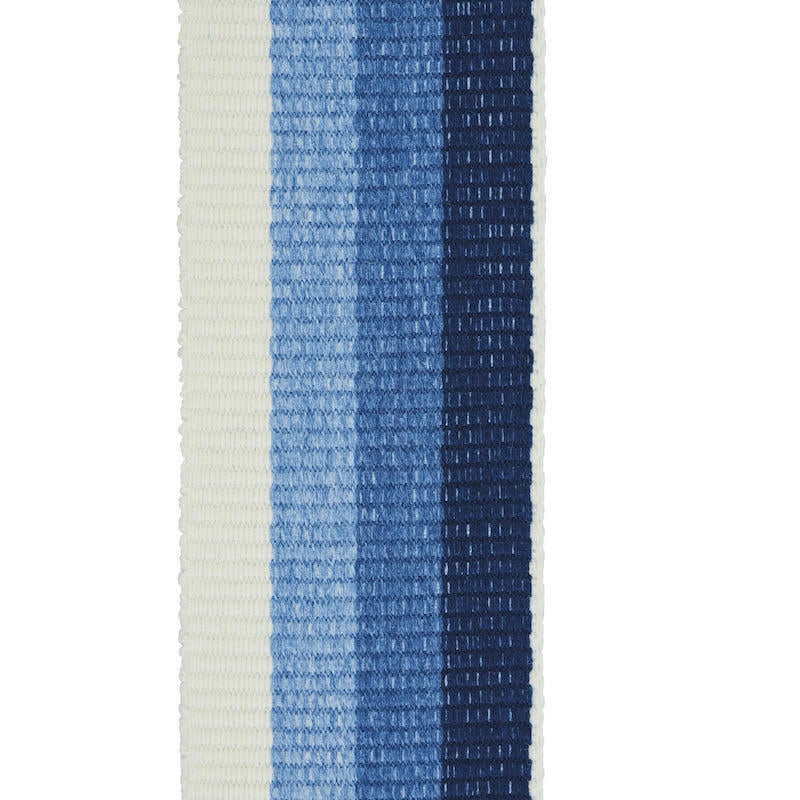 Courtesy of Schumacher
OMBRE INDOOR/OUTDOOR TAPE BY SCHUMACHER
"It's a small detail, but I love a good trim/tape on window treatments. This ombre tape by
Schumacher
is a subtle design element that makes the window treatment feel more personal, regardless of whether you bought the drapery panels 'off the rack' or had them custom made."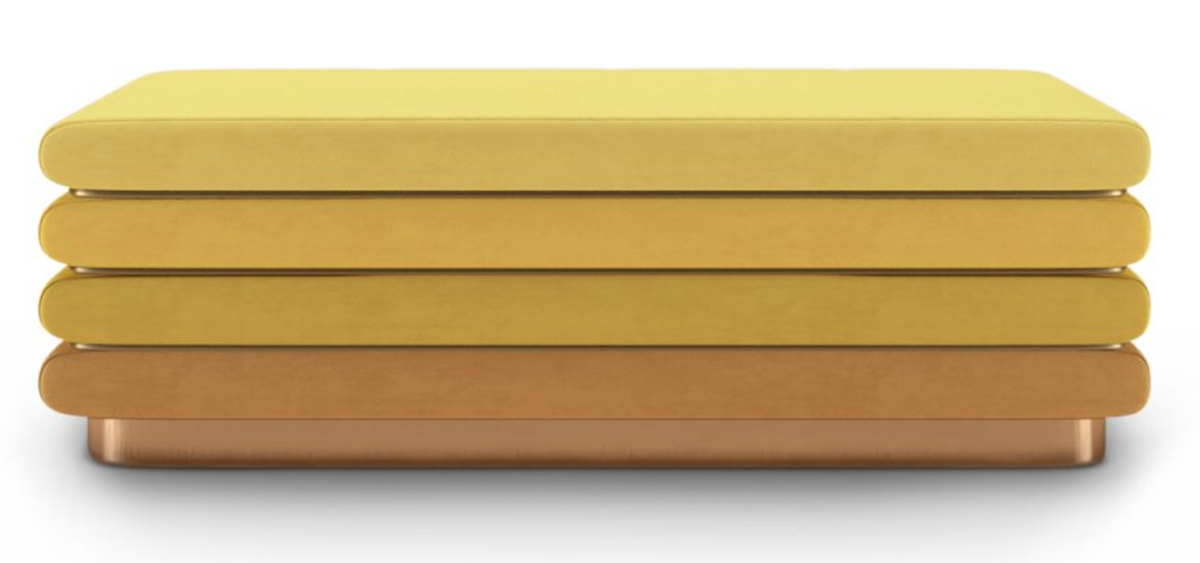 Courtesy of Ottiu
"So chic yet so simple. I love this Ottiu piece because it gives me 1980s vibes depending on the colors, but they still work today. And since they are customizable, the options are endless."
The Rug Company
BAMBOO BORDER BLUE RUG BY THE RUG COMPANY
"I love a good ombre pattern on the floor—particularly as an area rug. It creates such a sense of definition and draws you in without being too harsh of a start or stop. If your floors are dark, I'd customize to make the edges lighter and the center darker to create a little more movement."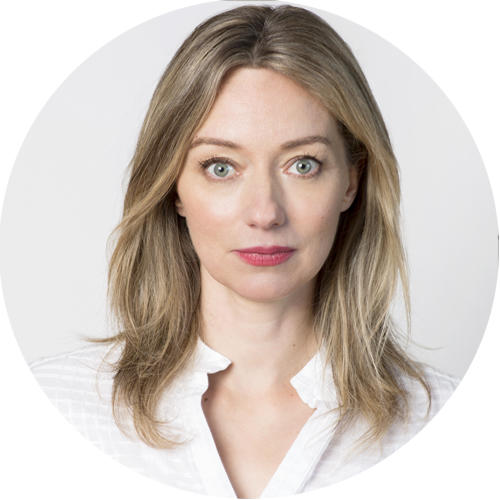 Courtesy of Katie Lydon Interiors
Katie Lydon
Lydon has a knack for balancing classic and contemporary elements in a space. Originally from London, the New York–based designer is just as likely to incorporate an antique chandelier or a Louis XVI–style dining chair in a room as an acrylic console or modern work of art. The end result is a harmonious mix of old and new aesthetics that somehow manages to feel both fresh and timeless.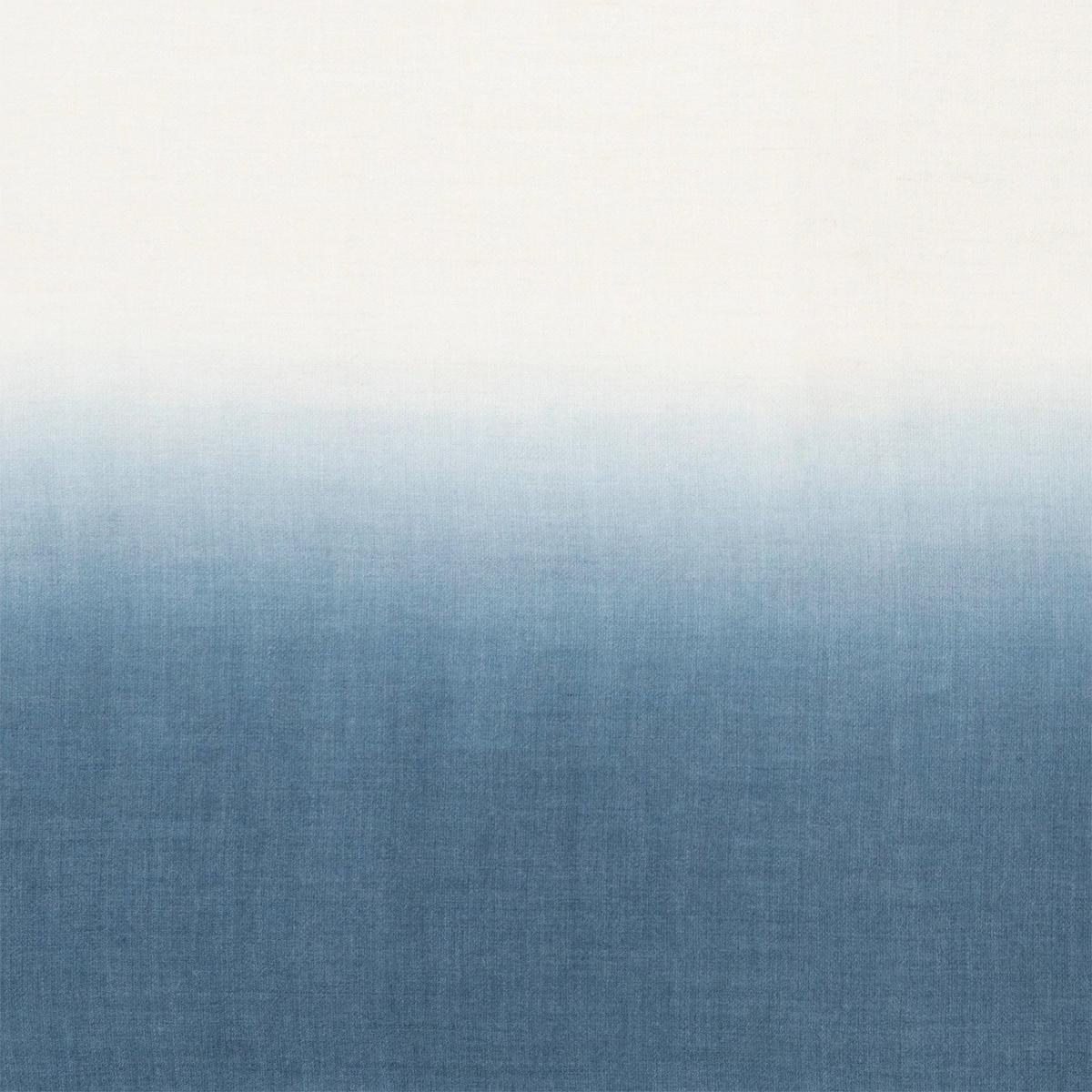 Courtesy of Rosemary Hallgarten
OMBRE ALPACA LINEN FABRIC BY ROSEMARY HALLGARTEN
"The texture is so sophisticated and the color so dramatic—it makes the ombre feel crisp and special. We used this fabric to make curtains for a primary bedroom in the Hamptons. They flutter onto the terrace in the breeze."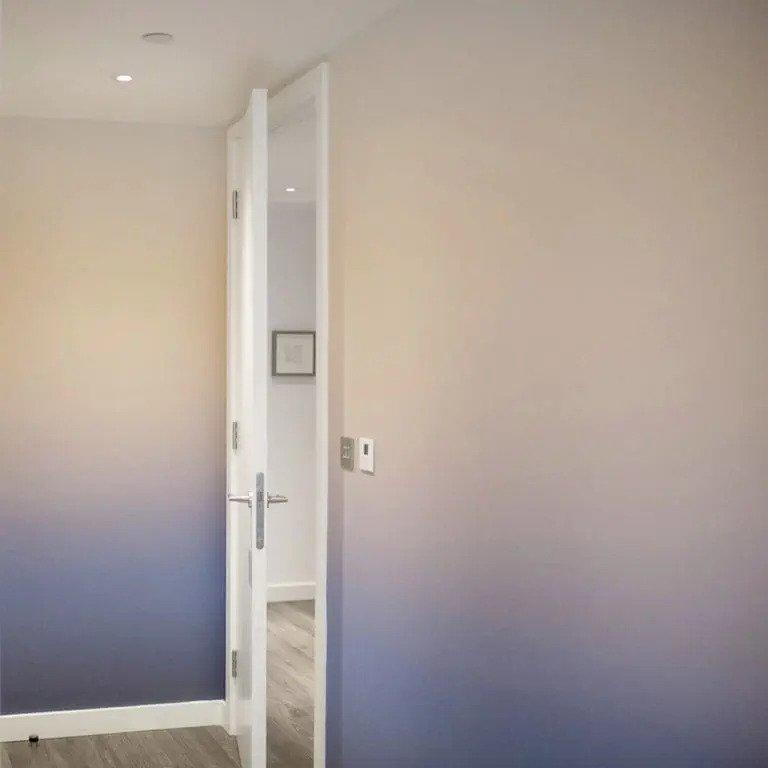 Courtesy of Calico Wallpaper
AURORA BY CALICO WALLPAPER
"
Calico Wallpaper
has been doing ombre for years, and it is a wonderful way to introduce drama and style into any room. We used this wallpaper in a girl's bedroom because it has just the right amount of color and cool factor for a teenager."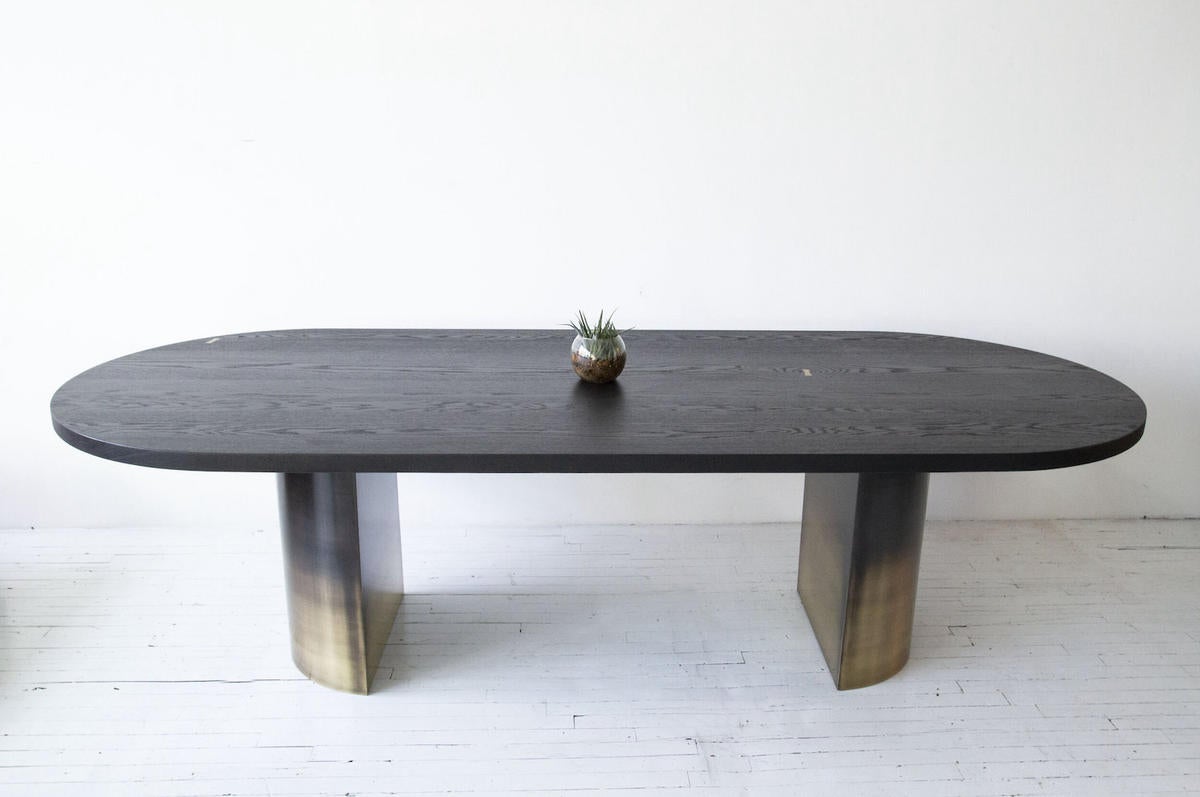 Courtesy of Withers & Grain
FADED DINING TABLE BY WITHERS & GRAIN
"A true example of understated but elegant. Ombre is a unique way to highlight and soften material finishes like metal. We found this table for a young family in Brooklyn who have great style. They love this design because it's elevated but livable."
Homepage photo: A room designed by Roughan Interiors | Read McKendree