Showroom grand openings and can't-miss art exhibitions are shaping this spring's High Point Market. Here's the news to know before heading to the show.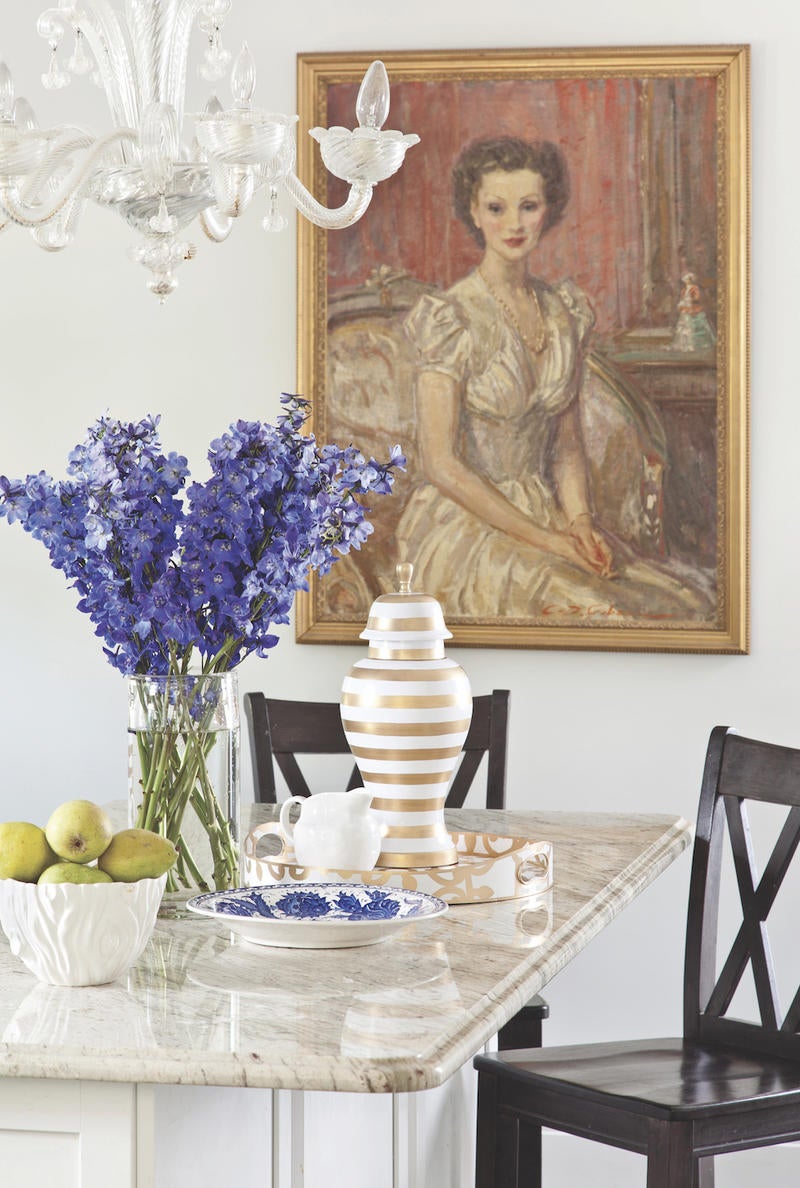 Fair First-Timers
Global design perspectives make their way to Market with Spanish furniture and lighting maker Colección Alexandra and Indonesian woodworking atelier Lily Koo among the eight new exhibitors debuting in InterHall at the IHFC building (210 E. Commerce Ave., IH202 and IH196). A few blocks west, The Suites at Market Square (200 W. Commerce Ave.) welcomes artisan lighting studio Hammerton (G7020), color-happy home accessories designer Dana Gibson (G7041), and Houston-based fine artist Austin Allen James (G6020) as newcomers to its Salon section.
On the Move
The latest map of downtown High Point has a brand-new piece of architecture in the Hamilton Wrenn Design District: The Markor Art Center (122 N. Hamilton St.), which hosts its ribbon cutting this Market, featuring permanent tenants Caracole and A.R.T. Furniture. As if a 10-year anniversary isn't enough reason to celebrate, home accessories brand Made Goods is opening a 28,000-square-foot showroom at The Bank on Wrenn (203 N. Wrenn St.), a former treasury recently redeveloped in an homage to its midcentury pedigree. Inside IHFC, Loloi Rugs (D320) and Jamie Young Co. (D223) are making moves within the Design wing, while upholstery resource Nathan Anthony Furniture debuts its first permanent showroom in the building (IH602).
Currently on Display
High Point's newest innovation and inspiration center, Plant Seven (410 W. English Rd.), is debuting two art exhibits just in time for Spring Market. Curated by Leyden Lewis on behalf of the Black Artists + Designers Guild, "Beyond the Mask: Storytelling in Black Art + Design" showcases the influence of black identity and aesthetic on design. The gallery, which features textile and ceramic works tracing back to the precolonial African empire, dispels the myths and stereotypes historically used to undervalue black culture in art and design. Neighboring exhibit "Terra Incognita: 21st-Century Ceramics" surveys the material and construction innovations that are advancing the pottery craft. The show's curator, Metropolis managing editor Lila Allen, gathers ceramics from across the U.S. that embody new ideas in form, glaze and ornamentation. Both exhibitions will be on display through September 30th.
Studies Show
High Point Market ranks as North Carolina's largest economic event, according to a 2018 study conducted by the Duke University Global Value Chains Center and the University of North Carolina at Chapel Hill. The report, which analyzed visitor spending and exhibitor rents, among other economic activities, found that the semiannual show contributes $6.73 billion annually, as well as 42,427 jobs, and $202 million in tax revenue at state and local levels. "Keeping High Point Market competitive and strong is an important priority in North Carolina," says Doug Bassett, president of Vaughan-Bassett Furniture and chairman of the government relations committee for the High Point Market Authority board of directors. "This economic engine must continue to grow, prosper and thrive for the success of our state."