No guesswork, no priming, no pretense. One way to measure quality is studying an object and knowing how long its life will last.
"Obviously everyone says they have the best quality," Levi Wilson, founder and vice president of design at Hammerton, tells Business of Home. "For me, [looking for quality] is like going to an antique store. I walk the aisles and whether it's furniture, lighting or accessories, I see decades of different styles and craftsmanship. Styles change, people's homes change—regardless, I ask myself: Will the product I see still exist?"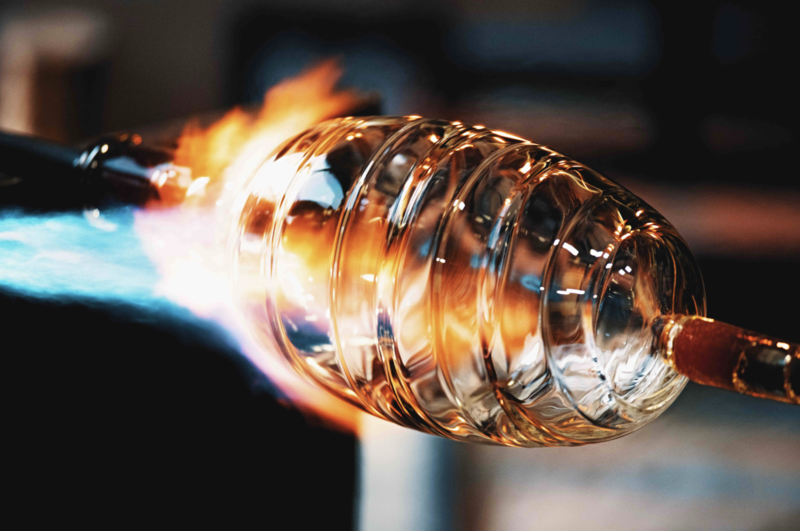 Courtesy of Hammerton Lighting
Since Wilson founded Hammerton in 1995, the handcrafted lighting brand has aimed to perfect its glassmaking process. At its 50,000-square-foot Salt Lake City manufacturing facility, which is open for tours to design professionals and their clients, a dozen craftspeople make blown and kiln glass. By today's standards, this is relatively rare, as many formerly U.S.-based glass companies have moved production overseas. Domestic manufacturing dropped off in the 1990s, and almost completely disappeared during the recession about a decade ago, reported The New York Times in 2010.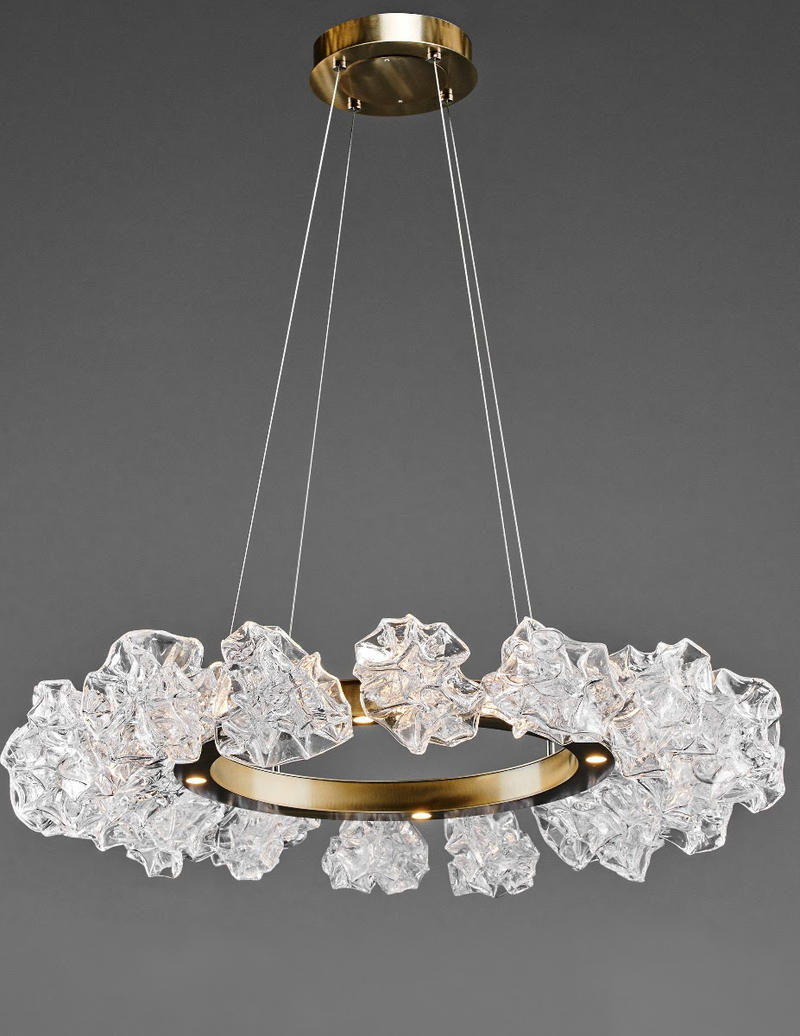 Courtesy of Hammerton Lighting
The few American glass manufacturers that have maintained domestic operations face no shortage of challenges. One of Hammerton's main suppliers, Portland, Oregon–based Bullseye Glass, which was founded in 1974, is still in business, but imperfectly: Last week it settled a $6.5 million class action lawsuit over toxic air pollution, reported Oregon Public Broadcasting.
Despite the adversity, Hammerton has a steady hand on the industry tiller, and its products are still available across the country. This month, the brand will make its debut at the Kitchen & Bath Industry Show (KBIS) in Las Vegas. In the past, Hammerton has participated in Boutique Design New York as well as trade shows in High Point, North Carolina, and Las Vegas, but its debut at KBIS is crucial, given its broad customer base. There are three facets to Hammerton's business: the upscale residential market, the hospitality market and the retail market. Focusing on kitchen lighting combines the brand's functional and decorative design aesthetics.
"We attend shows like KBIS to talk directly to designers," says Wilson. "What high-end designers and homeowners are looking for has changed over the years—the kitchen space is becoming so important." Designers are also attending more specialized trade shows, rather than shopping for the whole home at once, Wilson explains.
Hammerton shrewdly avoids being pigeonholed into a single facet or aesthetic by including a wide range of designs within each new collection, making sure they share an element of comfort and timelessness. "You won't find a high-polished, chrome-type fixture at Hammerton," says Wilson. "I want to make sure the design will be relevant and used for many years to come. It can't be so trendy that its purpose is limited to the next two or three years."
KBIS will be held at the Las Vegas Convention Center (3150 Paradise Road), from February 19 to 21. Register here.