The Great Outdoors
Inspired by the recent surge in demand for outdoor living and entertaining spaces, the High Point Market Authority has announced a new destination called Design Oasis. Four designers were tapped to create alfresco gathering areas for guests, developing stylized vignettes made up of furnishings and accessories debuting at Market. The designers—Patti Allen and Stephanie James Goldman of Allen & James Interior Design, Stacy Garcia of Stacy Garcia Inc., Cheryl Luckett of Dwell by Cheryl Interiors, and Katie Wozniak of Katherine Elizabeth Designs—are taking inspiration from different outdoor settings, like the Italian countryside or a desert patio.
Design Oasis will be located at Center Stage, the outdoor area between the Transportation Terminal and Showplace, where events like the Eats & Beats and Stars Under the Stars concerts have taken place in years past. There will also be food trucks around the seating areas, giving Marketgoers a chance to kick back, refuel and catch up.
Noteworthy Debuts
More than 30 new exhibitors will debut at High Point Market this summer, adding to the already comprehensive roster of returning vendors. Two dozen of the newcomers are setting up shop within the more than 300,000 square feet of exhibition space at the Suites at Market Square, including African-inspired home decor brand Embrace (M3019); European home, gift and hospitality importer BIDK Home (G5000); tabletop brand Vivo-Studios (G5026); and galleries like Karin Kuby Photography (M3041), Leslie Archer Studios (G7013), Shima (G6054), Judy Henson Studio (M7042) and Amanda Ryan Tucker (G4028).
After years of exhibiting in temporary spaces, FlowDécor is opening a new showroom over at the International Home Furnishings Center (IH612), along with two Market newcomers, textile brand Aros Rep Group/Troels Denmark (G582) and furniture company Hi-Rock Home (M208).
Seven companies will make their Market debut at InterHall, IHFC's 80,000-square-foot temporary exhibition space, joining more than 70 manufacturers, suppliers and designers in one of High Point's key destinations. The new exhibitors include wood-carved decorative accents brand Bloomhome (IH503); modern home furnishings brand Casa Ispirata (IH104); Vogue photographer Greg Lotus, with limited-edition prints (IH208); artisanal area rugs wholesaler Minori Casa (IH204); Mexico-based custom wood furniture brand Trra (IH505); and acrylic framing specialists Wexel Art (IH209).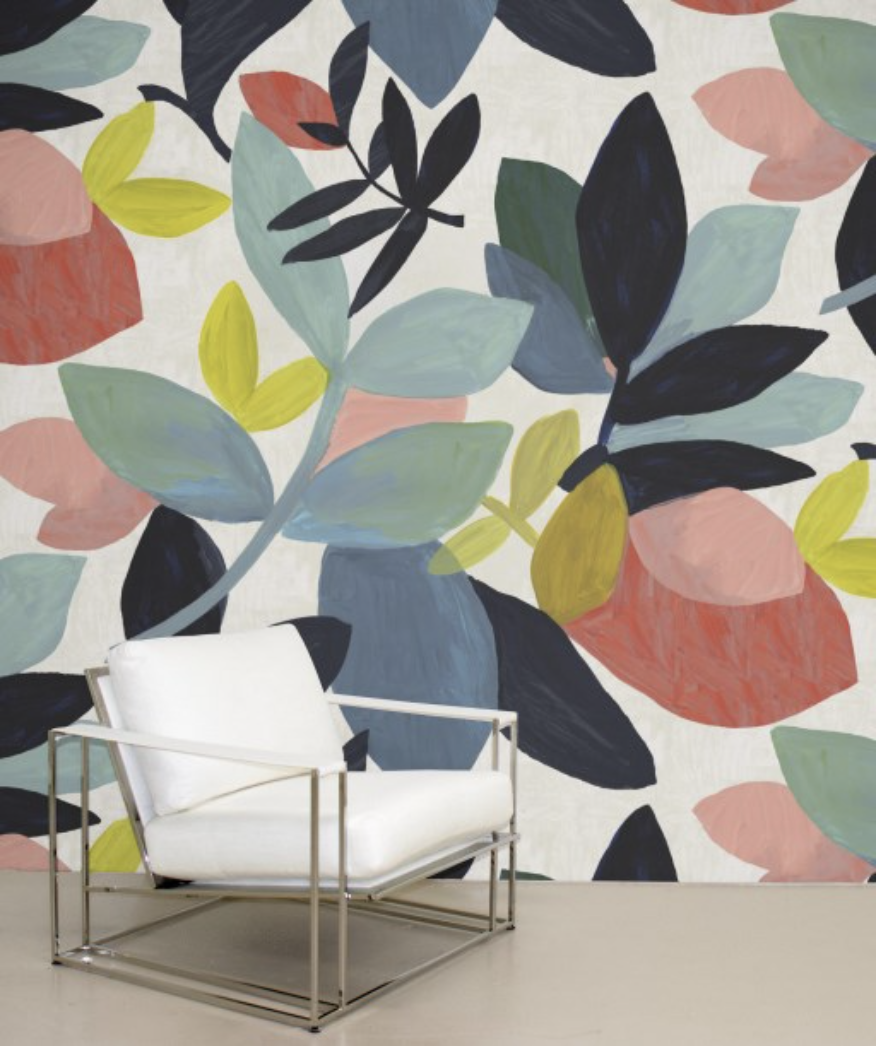 Courtesy of Fenwick Bartel
Cover Star
Another brand making its High Point Market debut (and gracing the cover of this guide) is Hollywood, Florida–based Fenwick Bartel, which is setting up shop in InterHall (IH509). Founded by Mark Tanenbaum in 2019, the company aims to capture the spirit of original works of art, with designs that are translated into wallcoverings, by-the-yard fabrics, and finished goods like throw pillows, shower curtains and lampshades; and as wall art. "After 18 months designing the line and setting up our new company, I am so looking forward to an enthusiastic response from everyone who sees our unique, overscaled designs," Tanenbaum tells BOH. "That will make all the challenges of setting up a new business during the pandemic worth it!"
Want more Spring Market news? Don't miss the rest of BOH's Designer's Guide to High Point Market.
Homepage illustration: Cheryl Luckett's Design Oasis space | Courtesy of High Point Market Authority