Say this for the coronavirus pandemic: It's put a lot of things in perspective. For many business owners, what might have once been a monumental, keep-you-up-at-night decision has become just one of many adjustments made for an upside-down time. A case in point: Kansas City, Missouri–based wallcovering and fabric brand Porter Teleo's move to leave showroom representation behind and start selling direct to designers. "If we were making this decision in January, it would be the only thing we were concentrating on," says co-founder Bridgett Cochran. "But having that uncertainty in a time of so much uncertainty … it gets washed out a little."
Though Cochran and her co-founder, Kelly Porter, made the final decision in the thick of the pandemic, the move had been simmering for a while.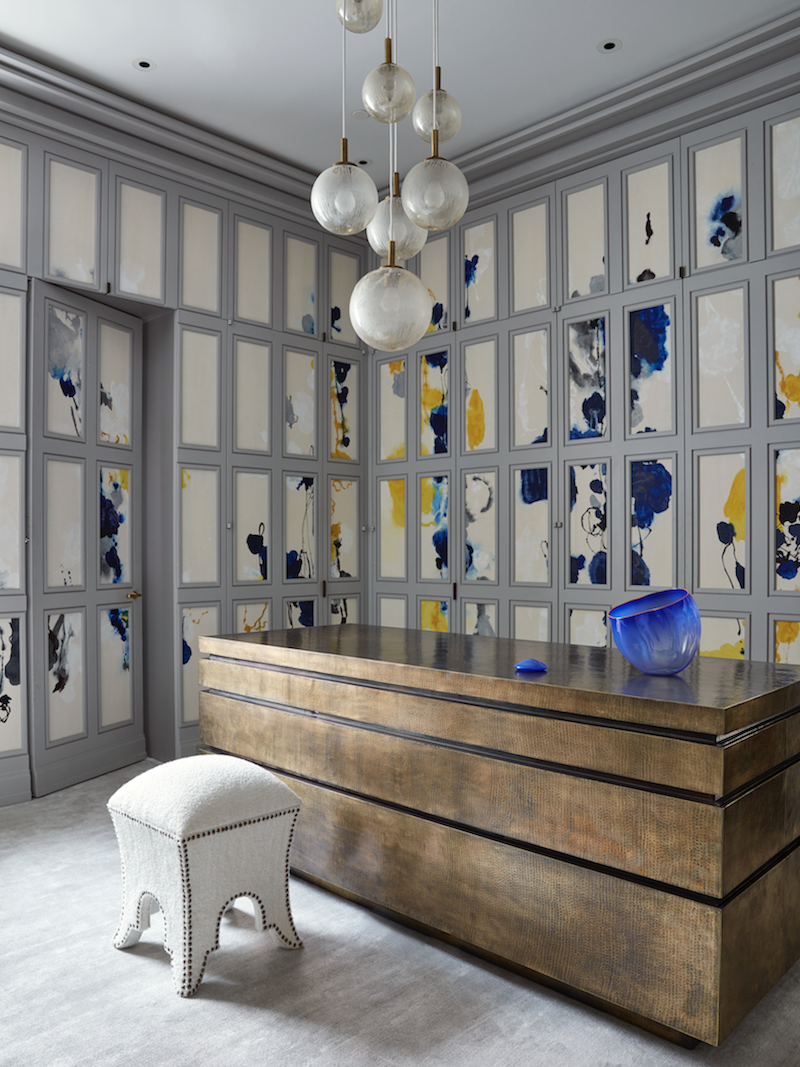 The pair launched their line of hand-painted wallcoverings in 2005, and had gotten the collection off the ground of their own volition before inking their first showroom deals in 2008. Since then, they've been represented by a range of partners (currently they're with David Sutherland in most markets) to great success. There wasn't a pressing reason to change—but little signals kept adding up.
In 2018, Cochran and Porter experimented with making a more concentrated effort to reach designers in San Francisco, where they don't have outside representation. The feedback was immediately clear: It worked. And it was fun. "The numbers blew us away," says Porter. "But it's not just the numbers, it's the relationships. Designers are calling you with every single custom idea they have, because they're excited to work with you. … You develop the relationship and there's trust there. They can talk to you about the artistic nuances behind it."
Last year, after they hired a national sales director and began looking at their books more closely, the potential for growth became even more clear. Where the brand did its own sales, it was doing significantly better. "It makes total sense. There's only so much time in any [showroom] employee's day, and only Porter Teleo is going to represent Porter Teleo," says Cochran. "When we were concentrating our efforts on our line, we found amazing growth. Growth that if it was happening across the country, it would be incredible for any business."
That's partially because of focus, say the duo, but also because on their own, they're free to reach out a wide range of designers—including those off the beaten path for their showroom partners. "In a showroom, especially a showroom that reps its own lines too, they're working with their top clientele," says Cochran. "Of course, there's crossover there. Some of those people ended up being our clients as well, but in the territories where we were setting the schedules and deciding who to see, it was really exciting for all of us to start seeing under-the-radar designers that maybe wouldn't fall on somebody else's top 100 list, but absolutely will be strong clients of ours for years to come."
On the financial side, the numbers were telling. On the creative side, both Cochran and Porter relished the opportunity to work directly with designers. But they were still pondering the decision when COVID-19 struck, lending a new urgency to their strategizing. "It's really hard to make a change. It's scary and it's risky," says Porter. "We looked at it every single way. The way that the world decided to change, it nudged us along."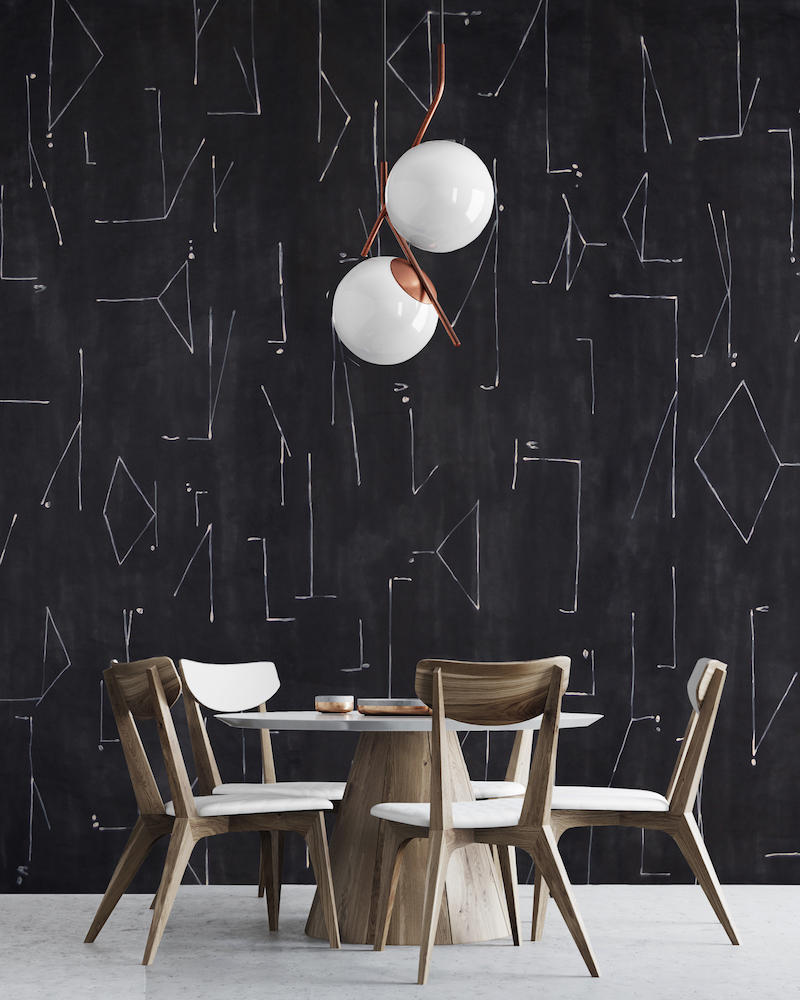 In leaving showroom representation behind, Porter Teleo joins a small handful of brands that have gone fully independent in recent years, perhaps most notably exemplified by hair-on-hide rug maker Kyle Bunting, who pulled out of all representation to go it alone in 2019 and has been unabashed in expressing his occasional frustrations with the multiline model. Cochran and Porter make it clear that their experiences have been positive and they don't see multiline showrooms going anywhere—and that the option to go independent makes more sense for some brands (and indeed, whole categories) than it does for others.
"The future of showrooms has been a conversation that's been going on for 10 years," says Cochran. "But there's always going to be a need for designers to see things like furniture and lighting fixtures in person. And you cannot fold up a sofa and mail it to someone. You can fold up a yard of beautiful hand-painted wallcovering and ship it to your client across the country and get on the phone with them and really accomplish a lot of the same things that happen from a small cutting on a wing wall."
Of course, going direct to designers carries its own workload, challenges and costs. Porter, Cochran and their team of 12 have been building up their sample library and digital assets, and are working on ways to get designers what they need. They're planning on adopting an individually curated strategy for each designer they work with, rather than sending out a uniform sample book. A bigger sales staff may follow, though Porter and Cochran say they're trying to stay nimble until the post-pandemic picture clears up a little.
Whatever the challenges ahead, the pair are energized by the decision. "It's nice to take control back of your business," says Porter. "Doing the correspondence directly and being able to manage the relationship in a personal way is something that's so important."
"It's empowering, because we're back at the helm," adds Cochran. "We only have to worry about what we're doing—we don't have to worry about what a representative is doing. And they've done great work for us, but nothing is the same now."
Homepage photo: Bridgett Cochran and Kelly Porter