The 50 States Project is a yearlong series of candid conversations with interior designers across the country about how they've built their businesses. This week, North Kingstown, Rhode Island–based designer Janelle Blakely Photopoulos of Blakely Interior Design tells us why she's so focused on work-life balance, how her first full-time hire gave her wings to fly, and why she's slowly transitioning to billing a flat fee.
What are your earliest memories of being interested in design?
When I was in middle school, I had a very close friend whose mom was an interior decorator, and I remember being so enamored by her profession. I remember being like, "I want to do that!" But I had a very limited idea of what that profession was at that time. I happened to be at my friend's house when her mom came home talking about how she had wallpapered the client's home, and I was immediately like, "I do not want to be an interior decorator if I have to wallpaper someone's home," so I turned that off and never looked back. Fast-forward many, many, many years later—the universe told me I indeed did want to be an interior designer.

After that passing interest in decorating, what did you want to be when you grew up?
I was not a child that had a very clear vision of what I wanted to be when I grew up. I went to Syracuse University and ended up graduating with a degree in marketing and business, which I absolutely loved. I worked at an advertising company for a short time, and then I ended up going into corporate America working for AT&T in their corporate communications department, which was a great learning experience. It taught me a lot about business at a young age.
When I was at AT&T throughout my mid to late 20s, I had this creative side of me that was not being fulfilled. I ended up doing a side hustle with home parties, decorating people's mantels and tablescapes—and at the time, it was enough. After I got married and had my children, I ended up leaving corporate America. Part of that was my second child had special needs—I was at a point where I wanted to get back into something, but I really had to be all hands on deck for [my daughter], so I couldn't jump back into a nine-to-five corporate environment, even though I wanted to use my brain again in a different way. I ended up focusing on that side hustle, which was called Southern Living at Home, and I did really well with it. I needed that outlet for me.
In 2010, my husband's job relocated, and we moved from the [New York] tri-state area, [which] is where I was when my kids were born, to Rhode Island. I had a 4-year-old, a 2-year-old with special needs, and I was pregnant with my third. In Rhode Island, we bought the ugly house on the street. I had this vision for what I wanted, and when I created the home that I wanted based on that, people started to notice. Neighbors who had seen the house previously would ask me if I was an interior designer. No, I was a former marketing executive who had no design experience whatsoever. But I was encouraged by the people around me who said, "You know, people will pay you for this. You should consider it." I realized it brought me a lot of joy, especially because of the nature of my family and the intensity of what I was going through. I really needed something that was just for me.
When did you decide to take that advice seriously?
I thought it through and realized that I'm not the type to just hang up a shingle and say that I'm now doing a profession I have no experience at. Fortunately, I'm 20 minutes from one of the best design schools on the East Coast: the Rhode Island School of Design. I enrolled in their nighttime interior design program in 2012, and I spent five years attending that part-time.
At the same time, I was so anxious to start doing some of the things that I was learning that I created my business. It wasn't that I intended it to be full-on; I just wanted to be able to start using it. I started doing projects for some friends and neighbors, and it took off like you would not believe. I ended up putting my youngest child in Montessori School so I could get a decent workday in. Three years later, I had a team of four and had to move to office spaces. I learned so much on my own dime, but that's the path that I chose based on my circumstances.
That's pretty astounding growth, but how did you get there? When did you look around and realize you needed to make your first hire?
When I realized I hadn't invoiced my clients for three months.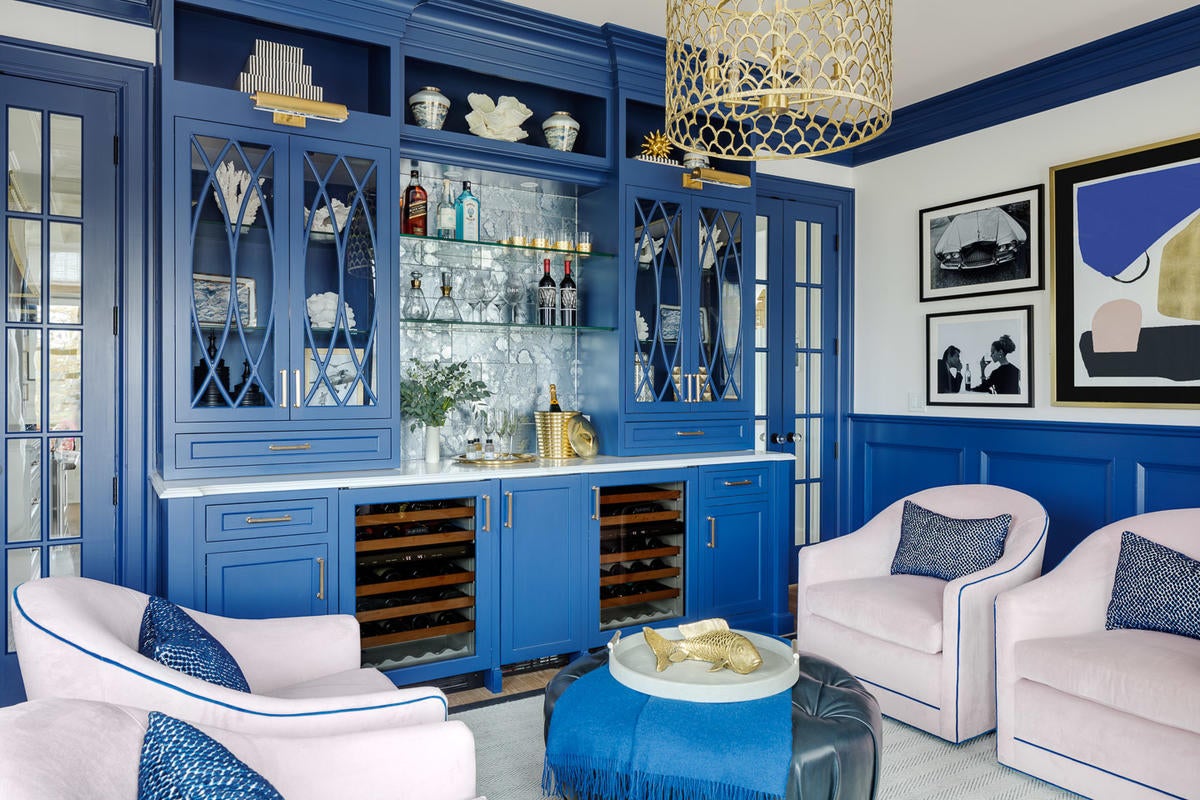 What did you look for in that first employee?
That was more of an administrative person to keep up with the bookkeeping. I am a great communicator and I have the design sense, but bookkeeping is not my strong suit—nor, obviously, was invoicing. When you come from a place where you have a previous career in something totally different and you jump in and you're new, you have a sense of imposter syndrome. It took a long time for me to get to a place where I felt confident invoicing for what I was delivering. I think that's part of the reason I'd let it go for so long—it was just a tough thing mentally to get past. So if I was able to bring in an administrative person that would handle the bookkeeping and some of the order placement, I thought it would allow me to focus on the design and be a little bit more removed from the rest.
How soon was that after starting the business?
Two years.
So going from two to four happened quickly after that.
Oh, it was fast after I got my first office space. A good friend of mine had a co-working space at a local mill and was trying to find tenants, and I said, "I'd love to get out of my house." Once I had that co-working space, I had a space to hire—that's when I hired my first part-time bookkeeper and assistant. There were two of us working out of that little space, and then I hired a freelance design assistant to help me as needed on projects. I remember there was this one day the three of us were sitting in this one-room office at one table, and I was like, "This isn't going to work." I ended up getting a much larger office that had two independent offices and one room that was the design library. It was only about 400 square feet, but it was still a dedicated space.
When did those part-time hires become full-time employees?
In 2015, I had my first full-time hire to replace my first employee. I called the role a project coordinator—she handled order placement, invoicing and light bookkeeping, similar to the first person but in a much better capacity. In order to get to the place where I envisioned I would be, I knew I needed to take a leap of faith and invest in a full-time hire, but it was incredibly scary at the time because I was barely making enough [from the business] to pay for my son's Montessori School.
I'm a firm believer in coaching, and my coach at the time said: "You have to look at it as though this person will not be a burden to you, but will give you wings to fly." And that's truly what it was. Once I hired my first full-time employee, I was really able to let go of all the things that I didn't have to have my hands on and focus on the design. Shortly after that, I hired a full-time designer. I was still in design school during all of this—I was going to design classes, and there was eventually a moment where the experiences that I was having in the field started to be greater than what I was getting out of my classes, but I was committed to completing the program, and so I continued to go.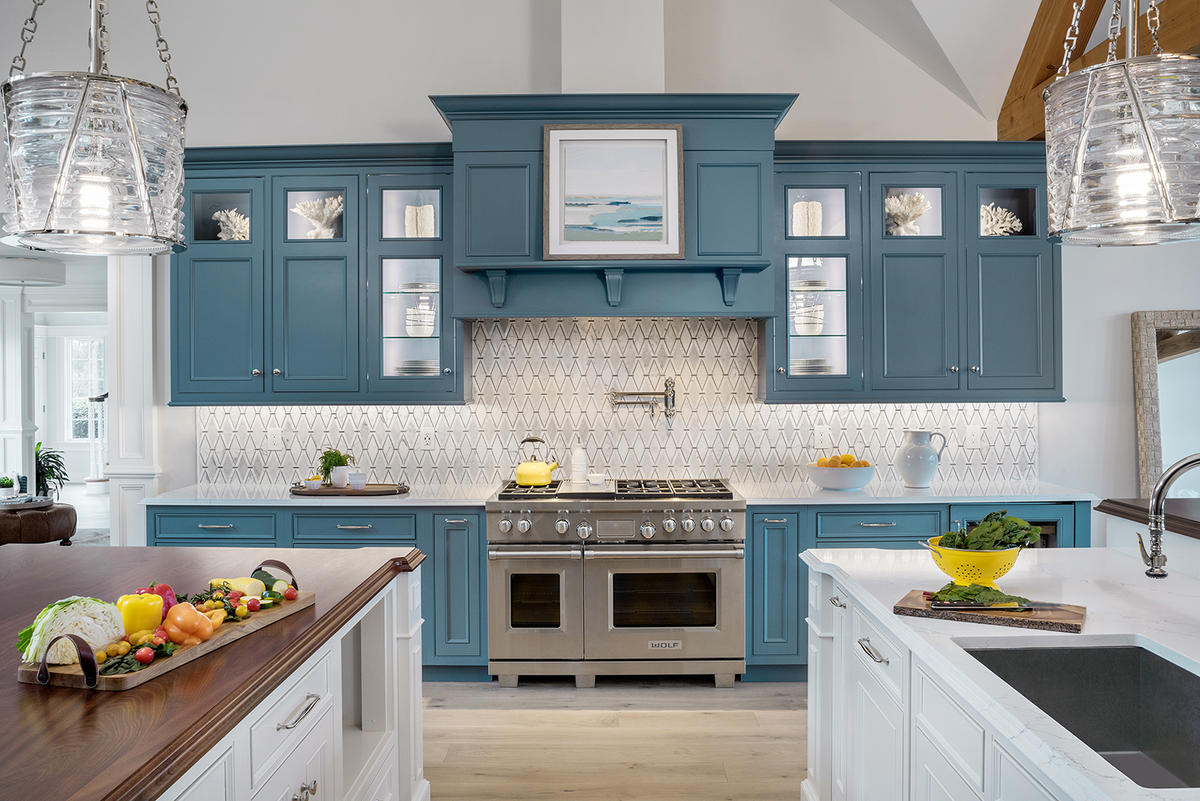 How big is your team today?
Now, we're a team of nine. Our design director today was my first full-time design assistant, and she has her hands on all of the firm's projects. She and I think so similarly, we have grown our aesthetic together, and I have so much confidence [in her] that I don't have to be in the day-to-day on every single project, which has really allowed my firm to grow. Under her, we have a design associate and an assistant designer. They independently have their own projects, which the design director oversees. We hired a project manager this year to manage timelines, budgets, client communication, and that's something that we're ramping up. She's been on board for almost two months at this point, so we're still transitioning, but the hope is that the project manager will take that burden off of the design team. That will allow us to take on more projects because we're not taking the design team off of what they're so good at.
In terms of the rest of my team, there's a full-time procurement coordinator who manages all of the ordering, procurement [and] vendor communication and keeps us on track. In my firm, our design team specify products and do the drawings, but they don't do any ordering. It's important to have that distinction, because we find it's a nice checks-and-balances system that allows us to minimize errors—things like a designer specifying a rug and the procurement coordinator recognizing that a rug pad was forgotten. We also recently brought on an expediter to oversee everything once it's ordered. The procurement coordinator used to be able to manage that as well, but business has tripled in revenue in the three years since she joined the team, and it became too much for one person to manage.
Is the project manager the bridge between those two and the design team, then?
Yes, absolutely. The project manager is responsible for taking the designs and bringing them to life and having them executed. So they'll work with our procurement coordinator and expediter to make sure that things are being ordered properly, to check over all the orders and proposals and make sure everything looks the way it should, and that things are staying within the budget.
I also have a marketing coordinator. Because my first degree is in marketing, it's very close to my heart and it's something that I feel very strongly about. We are very active in writing on our blog and being out there with our marketing communications. She allows that to keep moving. We'll sit down one-on-one and develop a strategy at the beginning of the year, and then meet throughout the week to go over blog notes, to stay in front of the prospects and to keep those leads coming in.
How has your role changed as your team grows?
I used to do every selection of every detail and every drawing. Now, I play more of an editorial role and set the creative direction. We have a kickoff meeting for each project where we talk about concepts and creative direction, and then the team takes it from there. There are touch points in our process where we'll do some sourcing and editing together, which has proven to be really powerful to do as a collective team.
Interestingly enough, my business manager, who was my first full-time hire, ended up semi-retiring earlier this year. At the same time, my husband ended up joining the company as our chief operating officer.
How did that happen?
The business was at a place where in order to get to the next level, I knew I needed to have some different thinking. My husband was in educational software and technology for the past 20 years. He felt burnt out in his work environment and wanted to take a little bit of a hiatus, so he left his company—which I was fully in support of—and then COVID hit and the job market changed dramatically. He is at a phase in his career where he really wanted to find the next company where he would be until he retired. I said, "Well, can you help me strategize for my business?" We spent many days in our dining room with big sticky notes, brainstorming and strategizing on the growth of my business. Then one day it hit me. I said, "Why are you going to go help another small business grow, when you can help my small business grow?" We realized that we could make it work financially, and it's been a game changer.
What's it like to work with your husband?
It's been amazing. We're working toward the same goals, and the respect that we have to have for each other in a workplace has created a really amazing home environment and has really helped our marriage, too.
What's wonderful is that he doesn't hesitate to challenge me. Sometimes, someone you're hiring won't challenge you as much because they report to you. He's also such a strategic and high-level thinker that we are able to take a step back, look at what we want for the business, and be very intentional, which allows us to have such clarity about what the next 12 months holds—and his tracking of financials is at a level above what I've done before. It's pretty remarkable.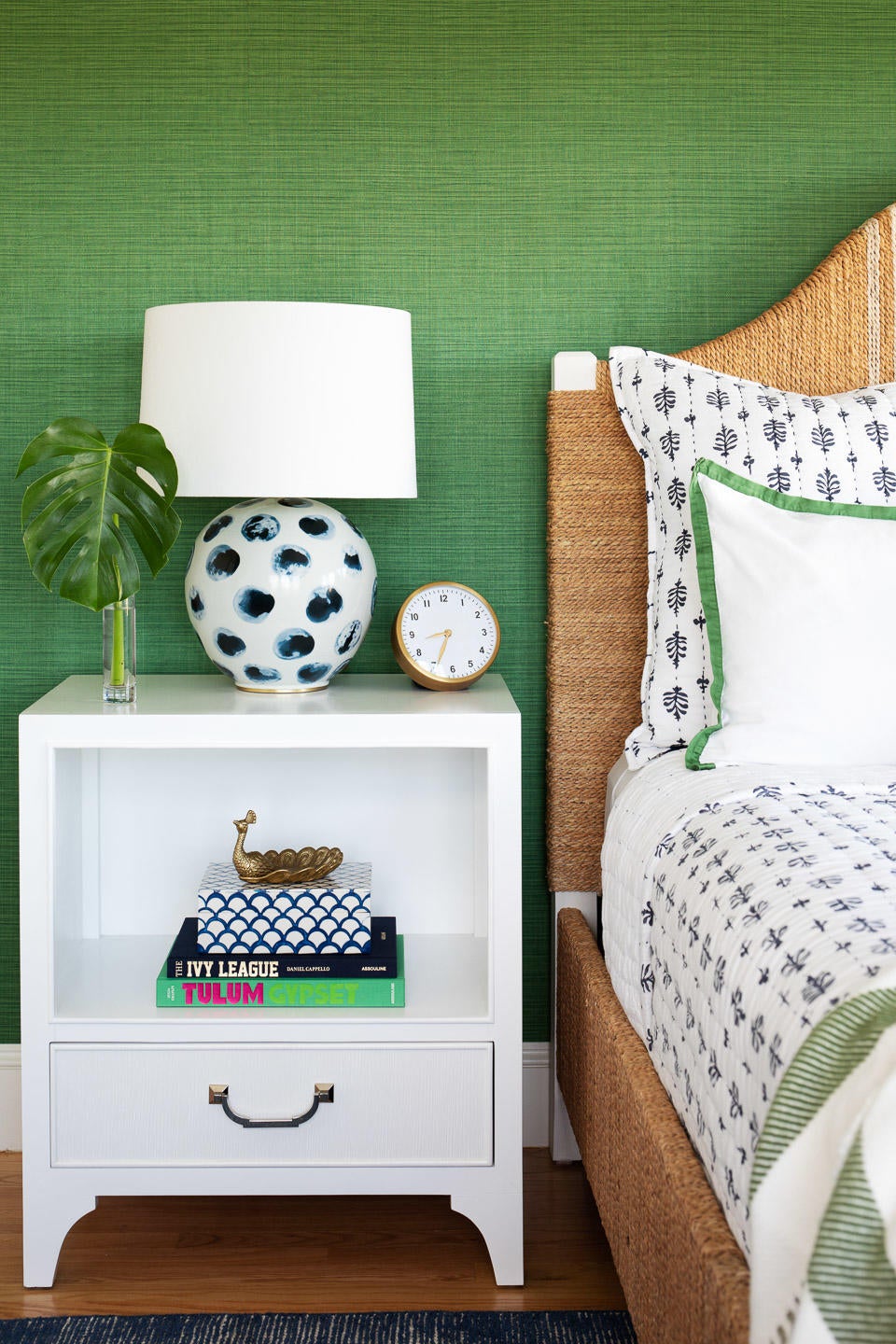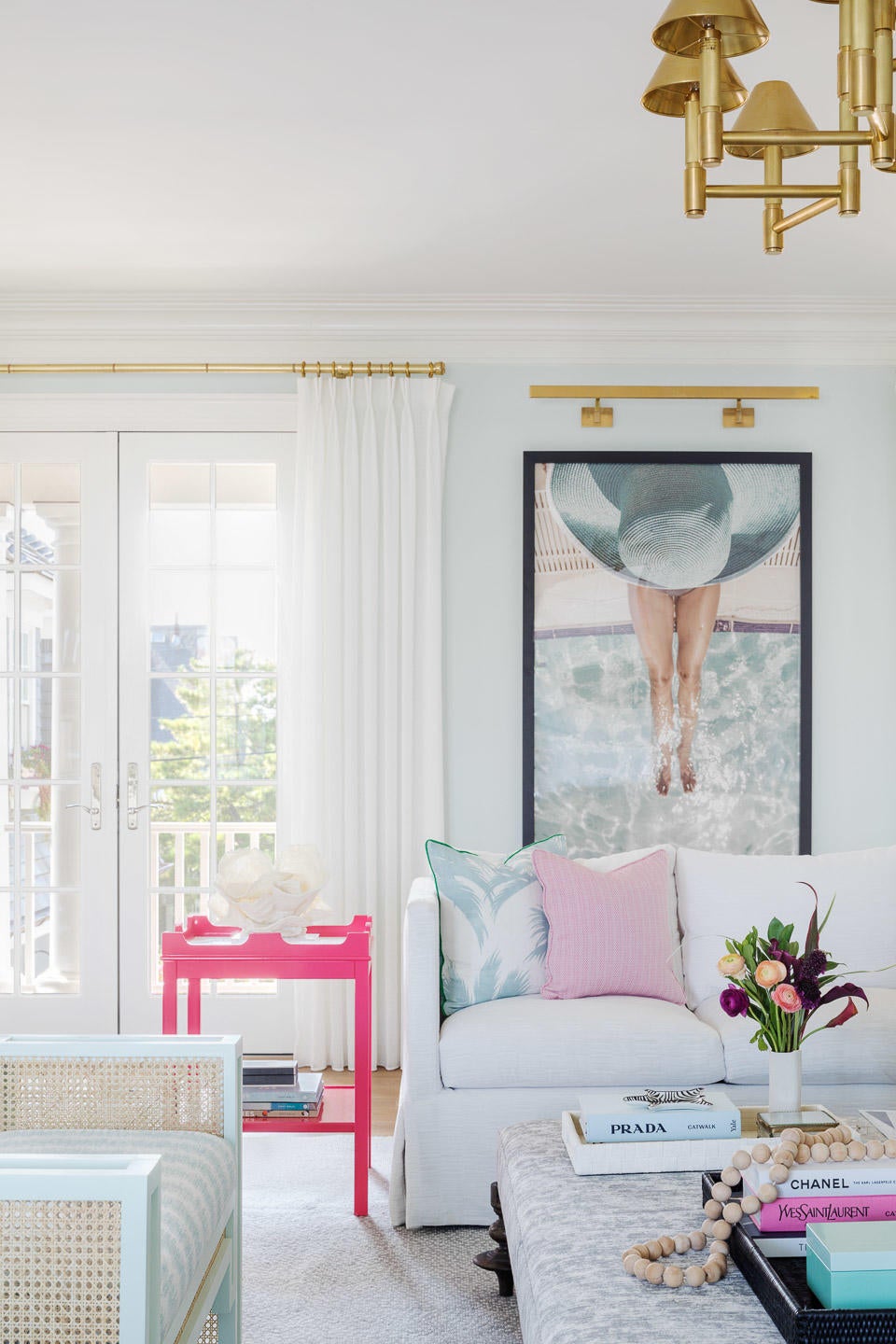 Do you see a lot of new opportunities to grow?
Absolutely. We want to continue to grow organically in our core business. I haven't even gone into the whole branding aspect of it, but part of what sets us apart is our affinity for color. I feel as though there's a gap in the marketplace for that here. Yes, you can find blue-and-white, but multicolor textiles and materials that tell a story and help complete a color palette are hard to find. I do have aspirations down the road of going into some product development, but right now, I don't want that to distract me from growing the core business. We're staying focused on doing what we've been doing really well and fine-tuning, so that the next couple of years will fund whatever fun product development initiative we want to do.
How many projects are you working on right now?
Right now, we have 24 active projects—a mix of new construction, renovation, and rooms, which are really decorating projects that don't involve any type of construction. We really gravitate toward the new construction projects because they allow us to start at the beginning and understand what the client wants. That is very different from what you can do when you're doing a project where you're sort of stuck with some of the things that are already there. We also have a boutique hotel project up in Maine, which is our first hospitality project. They reached out because they wanted that vibrant coastal aesthetic that we gravitate toward.
How do you decide what you say yes to?
We're trying to be mindful of how much each team member has on their plate. Our work culture is very different from most design firms, and we're careful not to overload our team. We're working with a builder right now where the designer for the builder is handling 92 projects! I want to make sure that our design team has no more than 12 projects on their plate at one time—and that's in all different phases.

When you were building the business, you hadn't worked at a design firm before. What did you look to as guideposts for getting the organization of the firms right?
It was a lot of trial and error, to be honest. I read a lot. I talked to a lot of fellow designers. I'm a big advocate of coaching and learning from others that have done it well, so it was a combination of all of these things, but I would be lying if I told you we got it right from the get-go. It was a lot of iteration.
In a lot of ways, I think my corporate background has served me well. We're a very process-driven company, which has allowed our clients to know what to expect. We're in a really good place—I don't want to jump ahead and say it's a well-oiled machine, but it feels like we're almost there.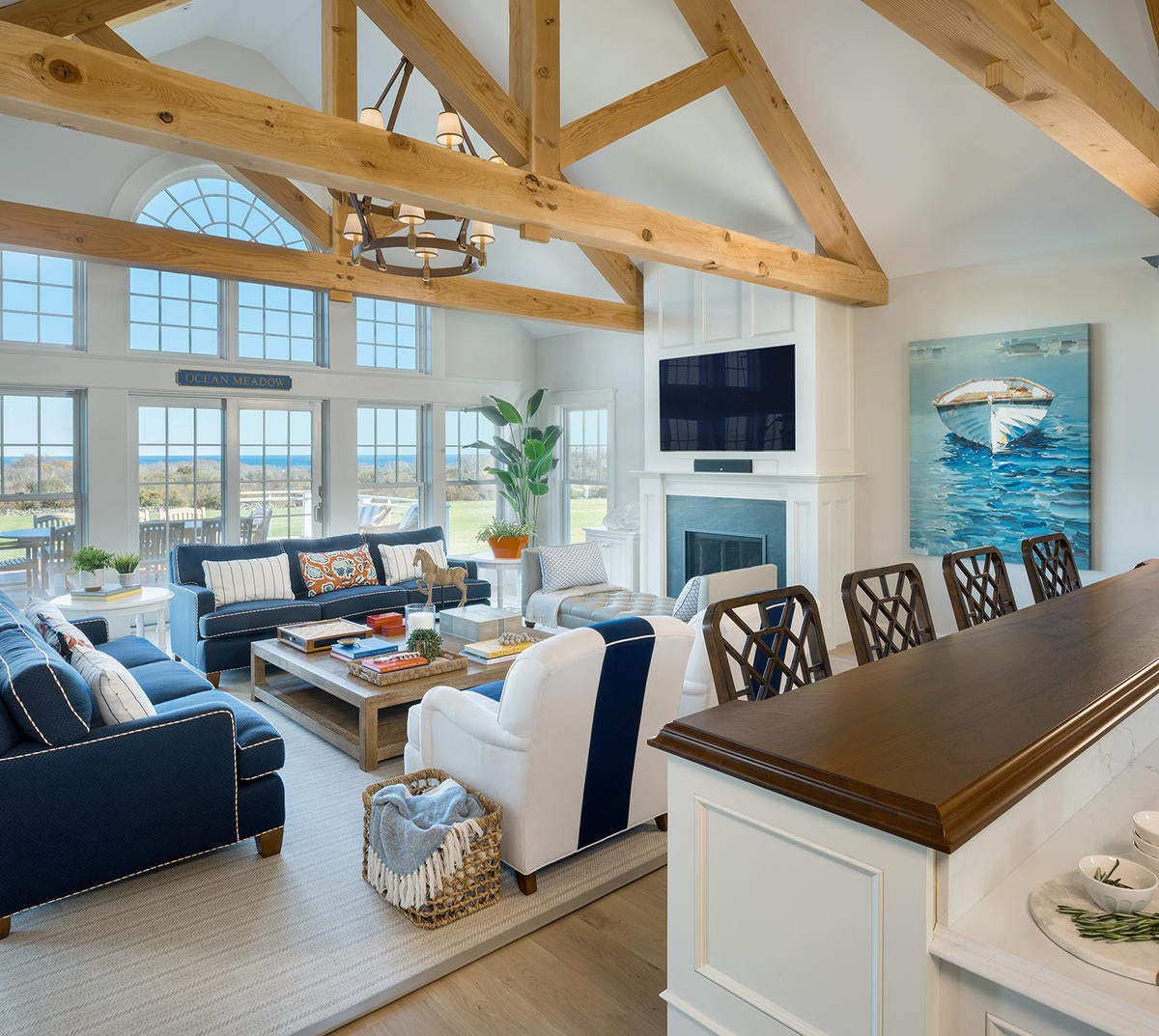 How have you approached billing?
Well, in the beginning, it was always hourly. I think that's actually what I would recommend to any new designer, because you really don't know how long it's going to take you. We have since shifted to a model where we charge a flat fee for our thematic and design development phases, which we were in control of, and then bill hourly for project management fees, which we're less in control of. That has worked really well for us, and we're actually starting to try to get to a model where we can do the entire project as a flat fee. It just takes a lot of understanding the scope at a really granular level upfront.
And then do you charge a procurement fee or product markup, as well?
Yes. We actually used to charge hourly for procurement, and what we found is that it was really challenging for my procurement coordinator to track their time by client. She would deal with six different emails for six different projects within the same half hour. So it's like stop, start, stop, start. We found that she wasn't tracking her time efficiently or effectively, so we stopped billing for that time because it's too hard to track and get it right. We always want to be accurate when we're dealing with time billing. Now we just charge a percentage on what's being procured. If you buy very little, your fee is very little; if you buy a lot, your fee is bigger. That seems to be working out really well.
Do you get pushback on that part at all, or are clients really receptive?
So far, they've been very receptive. It's been maybe six to eight months that we've been doing that.
As the firm grows, what are the things that you want to hold on to, and what is important for you to keep your hands on?
I absolutely always want to be involved in design, and to make sure that the signature aesthetic that I've built my brand around is consistently conveyed in a unique way for each individual client. Every project that we do is very different and specific to that client, but it has a set of kind of design standards. For me, to be able to always have my hands in the design is really important, but at this stage, if I'm going to continue to grow the business, I can't have my hands in every aspect or every element of it. I want to see the designs before they go out, but I'm not selecting every element as long as they're following a certain design standard that we set for the company.
Lately, I've started to pull together a brand aesthetic design standard guide, especially as we hire new designers to the team. That way, they know that these are fabrics we would use, and here's why we would use them—and these fabrics we would not use in any of our selections, and here's why we wouldn't use them. Trying to teach the design team what that looks like and the reasons behind those selections is so important.
What do you want it to look like long-term?
That's a great question, and my husband and I have thought a lot about this. I envision having no more than 15 or 16 team members at the most—we do not want to grow to be a 30- or 50-person team. We've done the modeling where we have about the same number of projects next year—maybe a few more—but we'll have significantly more revenue based on putting project minimums in place for clients, where we don't ever get to that place of budget fatigue, because we have those conversations with our clients very early on.
As we look to the future of Blakely Interior Design, we are really striving to have projects that allow us the budgets to create great designs and allow us to sustain the business. That doesn't mean they have to be crazy-big, high-end projects—it just means that we're putting parameters around projects if they don't even have a full room or two.
So that budget minimum is new for you.
It is. For a long time, I felt like we had to service everyone, and that everyone deserves great design. What I found is that we were doing so many projects that we were running ragged, and it wasn't really producing the type of revenue that we needed to sustain the firm. We quickly learned that as much as my heart wants to design for everyone, we have to put some parameters and boundaries around the types of projects that we'll take on. Now, we're actually putting in minimum investment—we're not just talking about design fees at the very beginning, we're saying, "If you want to engage with us, here is a minimum investment." It's not a budget, it's just a minimum, so it's going to go up from here. But knowing that you're going to invest this amount at a minimum sets the stage so that we know we're not going below that level.
That helps us in a couple of ways: It sets the client expectations. It also allows us to forecast financially in order to understand what our revenue looks like so that we can make hiring decisions accordingly.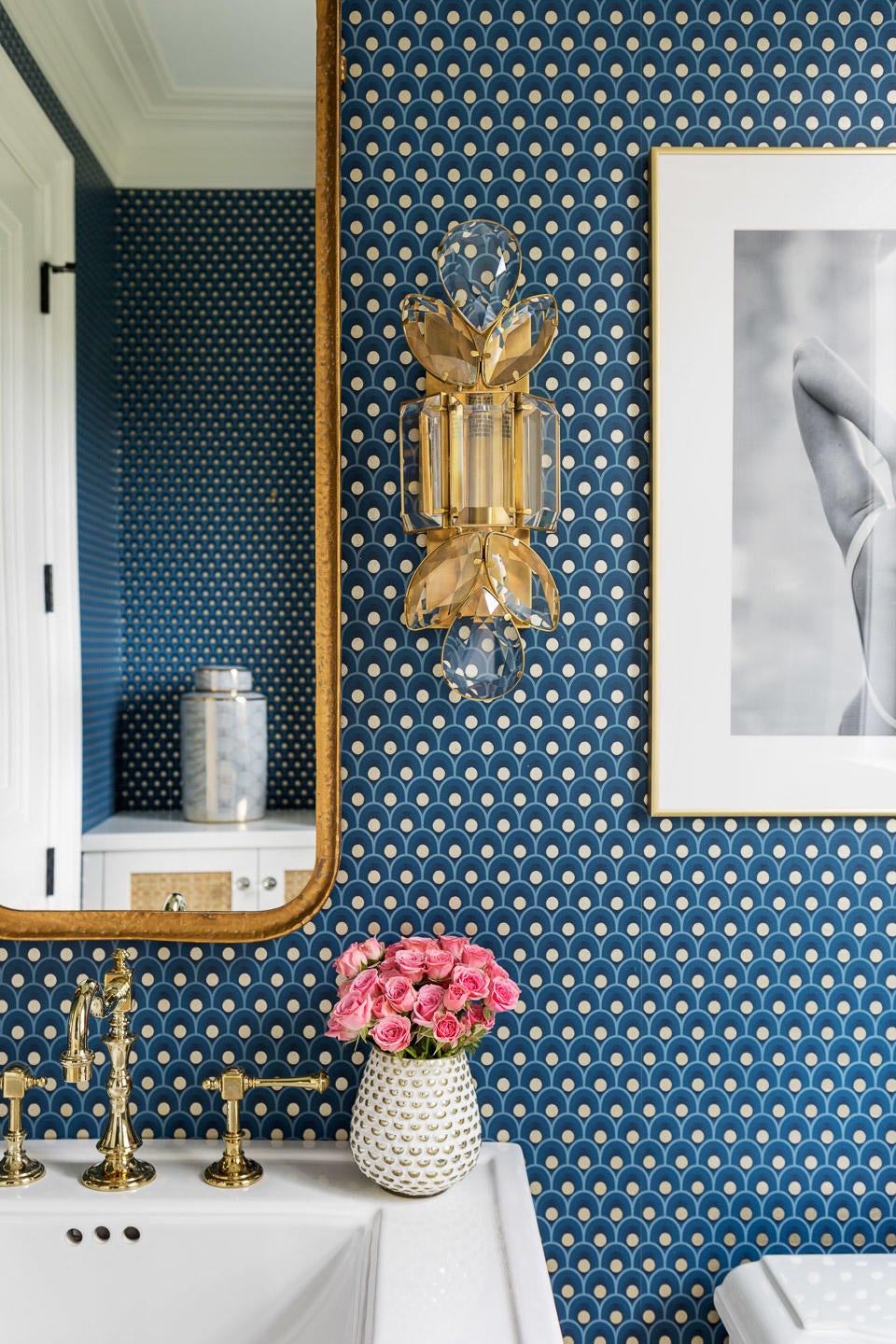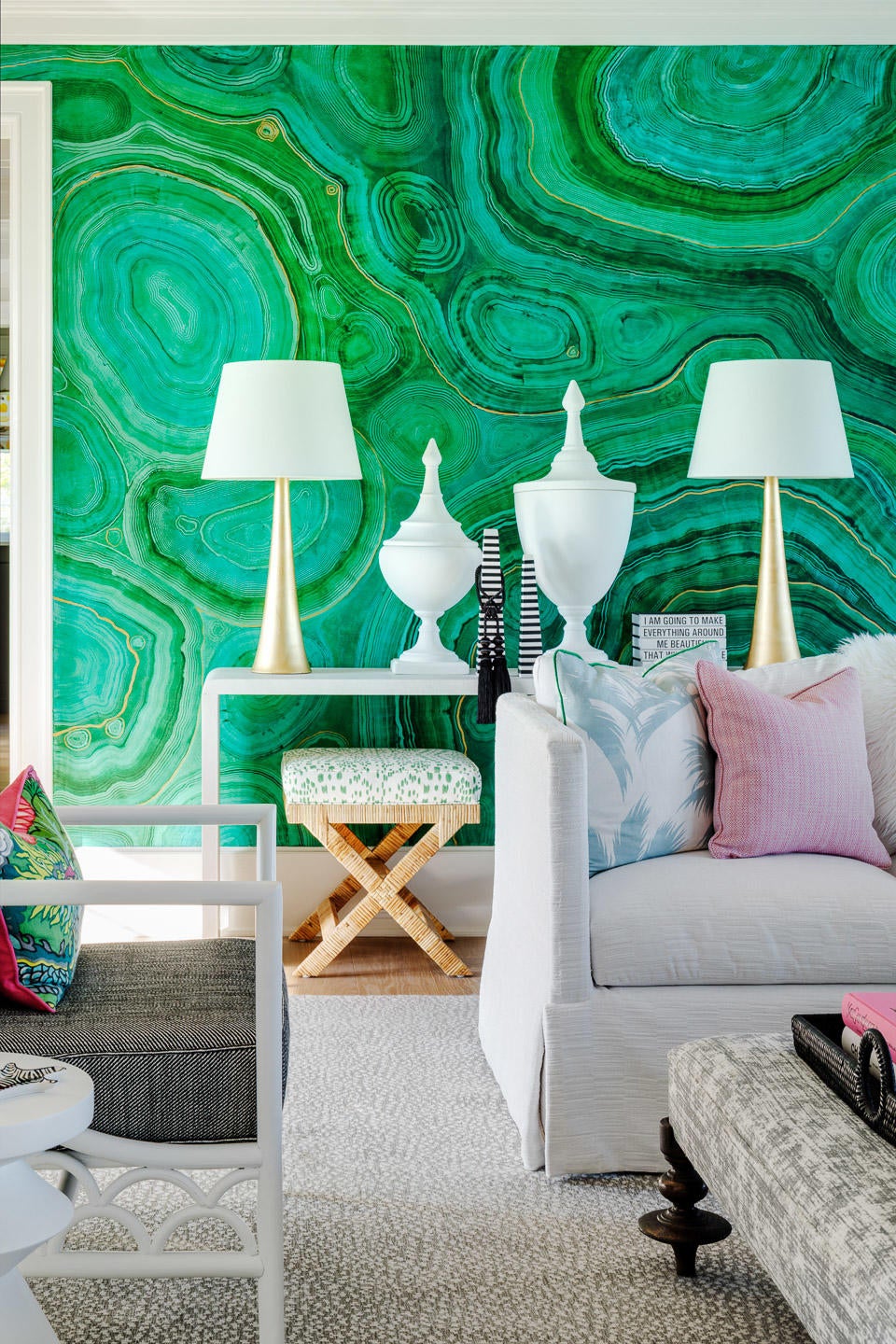 You participated in the Goldman Sachs 10,000 Small Businesses program. How did that shape your perspective on running a firm?
I did that in 2016, and it was kind of like a mini MBA program. It was 12 or 16 weeks, and really intense—to even get into the program, you have to have at least two full-time staff because they want to make sure your business is running without you there. Because I have an undergraduate degree in business, there were things that I went into that program already knowing, but there was a lot that I absolutely learned.
One of the key takeaways for me was that it gave me confidence. Like, "I got this." When you look around at your cohort and team members and see where they are in their business, you're just like them and they are just like you: We're all just trying to create a viable business and to see it grow. As part of that program, we had to do what they call a "growth opportunity." I forecasted full-home new construction projects—gauging the cost of the design fee, the minimum investment of furnishing a full home, and how many you need to do over the course of the year to hit your revenue goals. Just going through that modeling process was really helpful—and interestingly enough, I'm actually living out that growth opportunity now.
What is the biggest thing you know now that you wish you had known when you started the firm?
I think that I underestimated the joy that I would get out of growing team members. Typically, I like to hire employees that are fairly green, because I like to teach them our way and to watch them blossom. It's just so rewarding. Plus, it allows you to take on more projects and helps your firm to grow even at a quicker rate because you can have three designers working on something. You're allowing them to live in their strengths and to grow creatively and professionally, so you're uplifting them in that way, but you're also serving the needs of your company. Had I realized that perfect mix earlier on, I would have probably started that process sooner.
You mentioned your work culture—can you tell me a little bit about that and how you've cultivated that community in the firm?
It is this sense of support from all angles. Everyone in our company knows they can go to anyone to support them in any way. We all have our individual roles, but we're very much in an open door policy, all hands on deck when it's needed. It's a very supportive culture. We just went through a round of hiring for our project manager, and the interview process included meetings with the team members—it's a small office, and I want everyone to be on board with who we bring on. When I'm sitting in the room listening to them talk about our culture unprompted, it's this testament of, like, "Wow, I'm not telling them what to say, but they're all talking about how it feels to work at Blakely Interior Design, and what our culture is all about."
The biggest thing is the idea of work-life balance, which I know is a hot topic that they say doesn't really exist. For us, I have created a culture over the last 10 years where our team is out the door by 5:05 p.m. Our hours were 9 o'clock to 5 o'clock unless there was a really good reason to stay because they were falling behind. We started to incorporate Summer Fridays a few years ago, where they would take Fridays off and work a slightly longer workday during the rest of the week. I never took them off because I felt like I always had so much work to do, and as the owner I'm like, "This is my catch-up day." This year, because my husband was with me, we were like, "Let's take the Fridays. Let's do tennis lessons, and let's exemplify what we're trying to have our team do." It was a game changer for us, and we felt so rejuvenated. I said to my husband, "This is great. I wish I could do this all the time." He looked at me and was like, "We can."
I like where this is going.
We implemented a four-day workweek just after Labor Day. We are currently working from 8 a.m. to 5:30 p.m., and then we all take Fridays off. No one ever has to work a Friday again. It's very empowering. I did ask the team, "Is the trade-off of a slightly longer day Monday through Thursday worth it to have all of Friday off?" It was overwhelmingly supported. Again, that's just one more thing about that work-life balance that allows them to come to work really ready to go and just feel like, "OK, my company is taking care of me. I'm here to take care of them." It's that reciprocal feeling that creates that culture.
How else do you cultivate that?
We try to do things throughout the year that are fun and engaging. Every January, we'll put together this program—this past January was themed around the Olympics—and the idea is that we're trying to create behaviors that the company wants to incentivize. We created these different things that you would get points for, and then once everyone had accumulated all these points, we did a huge auction. I must have bought 50 different gift certificates and baskets of cool stuff, so everyone walked out with tons of gift cards and gear and all sorts of stuff. I think it's just feeling supported and like their employer really cares about them enjoying their job, the people they are around, and the culture.
Where did that come from for you—or when did you realize this was an important thing to bake into every single day of this business?
I honestly don't know if that was a conscious decision or just intuition. I think about how I would want to be treated in a work environment. One of the things I value for my team is flexibility with accountability. When someone says, "It's my mom's birthday and we're going to do a big dinner for her—is it OK if I leave a little early to go home and prepare?" I'm like, "Absolutely. You know what you need to get done." I can offer flexibility because they know that they're also accountable to their job. I think that the trust that I have in them to follow through on that is enough for them to do their job well and feel like they never want to leave.
To learn more about Janelle Blakely Photopoulos, visit her website or find her on Instagram.