Lasvit's "On the Wings of Freedom" crystal trophy was presented this weekend to Tour de France winner Geraint Thomas, the Welsh professional racing cyclist. It's the seventh year that the piece has been designed by Peter Olah from Škoda Auto in collaboration with Lasvit for the 21-stage bike race, which takes over three weeks to complete.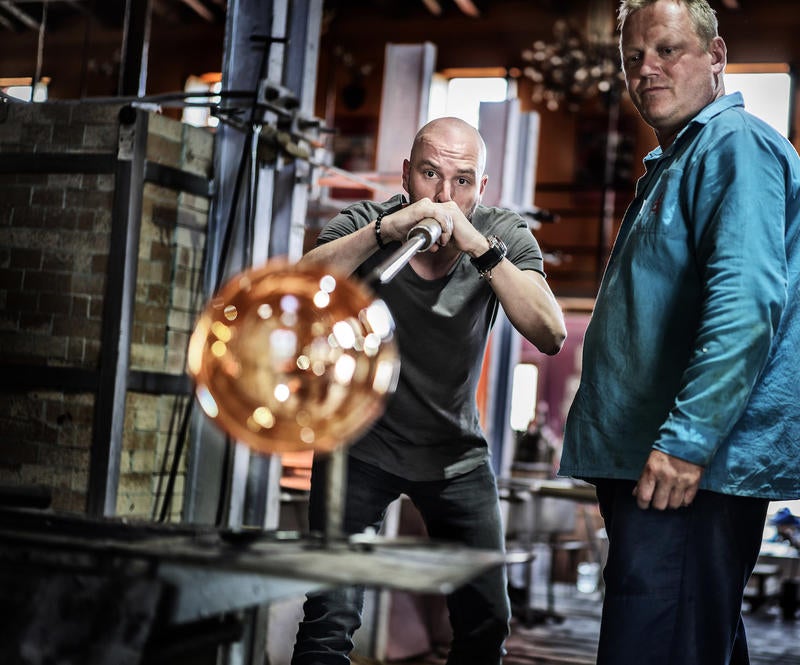 "It is a very demanding decor. The cutter must take away a large amount of glass in precisely determined cuts. Much like expanding wings, the decor on the trophy broadens towards the top," describes Olah, who, Lasvit says, was "inspired by traditional attributes of top-notch riders—freedom, flight, and speed." The trophy's shape "mimics the wings of birds which fly freely above the heads of the racers who are locked in a dire struggle with time."
"The Czech glassworking industry and the world of sports have much in common. Much like cyclists must overcome demanding mountain passages, the Czech glass industry has also had to traverse some difficult periods. It is an honor for us that a trophy from [the Czech Republic] will play a central role in a sports event as important as the Tour de France, and that athletes and glassworkers can inspire the world together," says Leon Jakimič, the founder of Lasvit.
The brand, which counts Campana Brothers, Kengo Kuma, Yabu Pushelberg, Nendo and Ross Lovegrove among its designer-collaborators, is also known for its glasswork installations—some of which are located in the Dubai Opera House, the Changi Airport in Singapore, and the Prince Mahidol Hall in Thailand. Lasvit also made headlines earlier this year, when its collection of little glass monsters won the prestigious Milano Design Award at Salone del Mobile.