Luxe Brazilian brand Trousseau—which counts among its collaborators the noted Campana Brothers design team—is entering the U.S. market.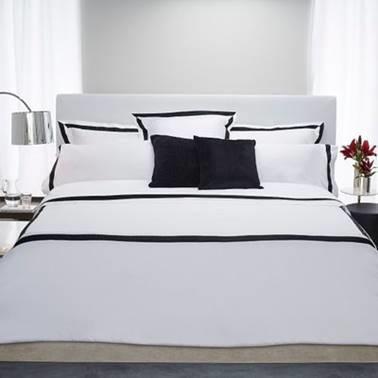 The brand's bedding, bath and personal products, which previously were available solely at Trousseau stores and luxury department stores in South America, are now available on its international e-commerce site. Deliverable within five days, the product lineup includes best-sellers like the 1,000-thread-count Millefile collection, as well as Plumas, a collaboration with the Campana Brothers.
Fernando Campana shares, "The Plumas design comes from our personal archive, and reminds us of our childhood in the town of Brotas, Brazil, where we lived immersed in the rural environment surrounded by animals with feathers."
A total of 18 bedding collections, plus embroidered baby bedding and playwear, bath linens, loungewear, and home fragrance collections are debuting.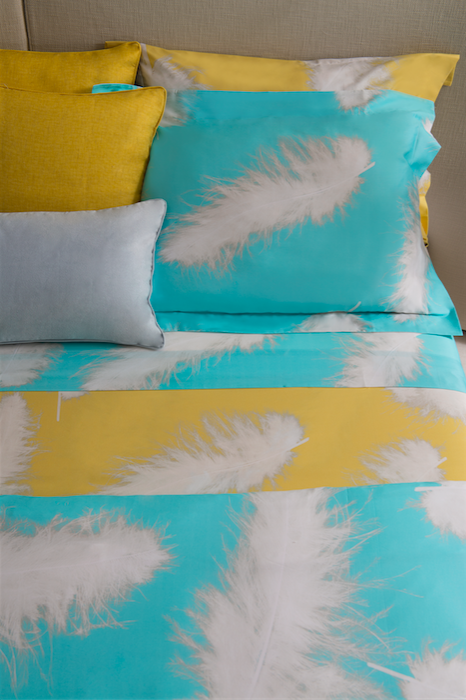 "The bedding and bath world has seen expansive growth this year; but our luxury positioning and sourcing capabilities, along with our commitment to offering clients exceptional experiences in their home—including product personalizations embroidered by hand—are just a few things that set us apart in the marketplace. Our level of care and consideration is seen in every product we make for the home," says the brand's founder Romeu Trussardi.
The brand, which sources its material in Italy, was founded about a quarter-century ago; newlyweds Romeu and Adriana Trussardi, who hailed from a family textile background dating to 1898, started their direct-to-consumer bed and bath company.
Bentley Hardwick, Trousseau's chief strategy officer, who had previously worked for Calvin Klein, says: "Trousseau has a unique proposition, a well-established family-run business with state-of-the-art facilities and vast experience and focus in the luxury home/lifestyle space, now offers exquisite product direct to consumers in three to five days without department store markups…. And committed to Romeu and Adriana's tradition of giving back, we have localized by partnering with City Harvest and dedicate a portion of sales to this foundation focused on helping those in need."