Ellen O'Neill is pivoting from walls to windows. The former creative director of Benjamin Moore, responsible for the brand's popular Color of the Year program, has decamped to The Shade Store, where she starts this week as senior vice president of creative and visual. The move, O'Neill tells Business of Home, was inspired by the excitement of a new challenge.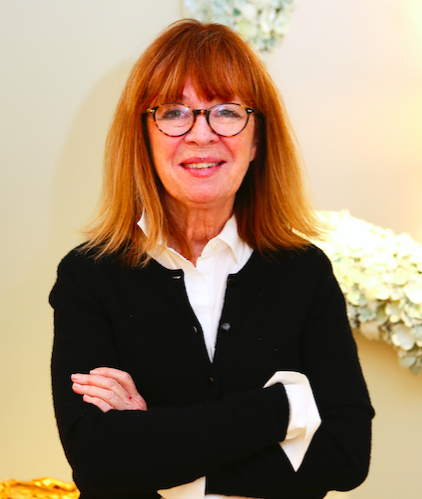 Courtesy of Ellen O'Neill
"It seems like the company is at a really energetic point," she says. "There's a lot of growth expected. I met with Michael Crotty [chief marketing officer of The Shade Store] and we talked about how the company is eager for new ideas, fresh approaches, and a focus on style and design. It was like opening up a Pandora's box of opportunity."
O'Neill is a veteran who has seen the industry from every corner. In the 1980s, she operated a female-focused hardware store, before eventually accepting a job in the home division of Ralph Lauren, where she stayed for 13 years. A stint at Starwood followed, then some consulting work. She joined Benjamin Moore in 2013, and was instrumental in developing the company's visual and creative strategy.
"I think one thing I came to appreciate at Benjamin Moore was that selecting a color and sheen can be very intimidating to consumers," she says. "We produced a lot of content that simplified the process of selection, editing it down from 3,500 colors. That's the whole ethos of The Shade Store as well—simplifying the process, only choosing window treatments instead of paint color. When you see those pain points, if you can take them away from the process and make it enjoyable, that's such a win."
Distinct for an analytics-obsessed era, O'Neill's approach is as much driven by art and nuance as by numbers. In choosing Benjamin Moore's Color of the Year, she would often tap into the zeitgeist. "We were picking a color in response to what's going on in a specific time and place. [In 2018,] we were feeling emboldened, we had just gone through the election, there was a lot of protesting; red [Caliente, Benjamin Moore's 2018 Color of the Year] seemed to signal that," she says. "The following year, we were deafened by the noise, so we thought: Let's mute the noise. We picked a gray [Metropolitan]. I like the symbolism of that. Maybe we'll have a shade of the year, but I have to get there and see—what is the poetry of a window?"
There are no Shade Store showrooms in Wyoming or Kansas; California has 20.
A hire of O'Neill's stature fits in neatly with The Shade Store's ambitious plans. For the past five years, the Port Chester, New York–based company has been pursuing a two-pronged growth strategy in an effort to become the de facto window treatment source, nationwide. The first step has been to aggressively expand the brand's footprint—the company has opened 60 locations since 2014, and Crotty says that rate of growth will continue, if not increase. The second step was to build awareness within the design trade—an effort The Shade Store has been kicking into high gear over the past two years. Last year's acquisition by Leonard Green & Partners (they acquired the company from Great Hill partners, which had taken a majority stake in 2013 alongside original founders Adam Gibbs, Ian Gibbs, Greg Spatz and Zach Gibbs) has only added fuel to the engines.
Interestingly, becoming a nationally recognized brand and appealing to the high-end trade aren't mutually exclusive. Indeed, they're closely related: The Shade Store's expansion has largely been in condensed, designer-friendly urban locations, not into secondary or rural markets. There are no showrooms in Wyoming or Kansas; California has 20.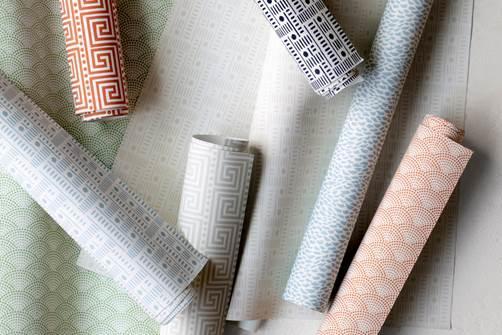 Courtesy of The Shade Store
Simply put: Designers drive business to The Shade Store. So how to reach them? Crotty says the first step was to focus on developing a product and a process that would appeal to the trade. "[Window treatments] have been part of the project that's been quite complex to manage," he tells BOH. "You'd have to find your own person to make and measure, someone else to install—there were many steps for an interior designer. We take a lot of steps off of their plate. We do COM, we focus on quality materials, and we focus on the 10-day delivery time. But more than anything, saving designers time and hassle is what has caught on."
The larger challenge has simply been to get the word out—not easy in a notoriously scattered industry. Crotty says the company has taken pains to strengthen its partnerships in the design world, sponsoring both Kips Bay and Kips Bay Palm Beach this year; developing lines by Alexa Hampton and Aerin Lauder; and appearing at the AD Home Show and WestEdge. Sometimes it has taken aim at even smaller targets, winning over designers one by one. "It's an industry built on relationships," Crotty says. "We do a lot of regional events, dinners, small groups. It's allowed us to get to know the people we want to do business with, face-to-face."
Crotty says the effort has been paying off, and that the trade has made up a bigger and bigger slice of The Shade Store's revenue every year (the company still does slightly more business with a consumer audience). He's optimistic that O'Neill's fluency in both trade and consumer marketing will help the brand reach both its target audiences without losing either. "She's going to be a great partner and help us tell our story in new and interesting ways," says Crotty.
For her part, O'Neill is looking forward to hitting the ground running. "The first thing scheduled is a large photo shoot," she says. "I'm looking forward to seeing the product come to life."